Jottacloud
$9.90/month Unlimited GB
Additional Features
5.0/10
Pros
Easy to use
Mix of cloud backup & storage
Large storage capacity options
Two-factor verification
Cons
No block-level sync
Very limited sharing options
No client-side encryption
Strict policy that they use to enforce subscriptions or close accounts
Buggy mobile application
---
Jottacloud Review
Jottacloud is a Norwegian cloud service that combines cloud backup and cloud storage. It has an attractive large storage capacity upgrade plan with an easy to use interface. However, it fails to provide the level of quality I search for in a cloud storage. I have found within this Jottacloud review that the sharing options are limited, there's no client-side encryption and they have a strict policy that enables them to close accounts that pass beyond a certain storage capacity despite them advertising the Personal plan as "Unlimited". The mobile application is also buggy as reported by many users. If you're searching for a cloud storage that is reliable I would recommend you take a look at our Best Cloud Storage Providers list.
Read the full Jottacloud review down below.
---
Jottacloud Alternatives
| # | Service | Rating | Description | Paid Plan | Go To |
| --- | --- | --- | --- | --- | --- |
| 1 | pCloud | Read review | pCloud is a great cloud service that takes pride in offering the highest protection available (client-side encryption included) with amazing syncing solutions. It was also the first cloud storage to introduce innovative LIFETIME plans. It is easy to use and is one of the best cloud storage solutions on the market. 10 GB of free storage. | $4.99/month 500 GB | Go to pCloud |
| 2 | Sync.com | Read review | Sync.com is a Canadian cloud storage that utilizes the Zero-knowledge principle. It offers unparalleled privacy and security (via client-side encryption) with great syncing, sharing and file retrieving solutions. 5 GB of free storage. | $8/month 2000 GB | Go to Sync.com |
| 3 | Icedrive | Read review | Icedrive is a UK cloud storage with a main focus on the security of your files. They achieve that with Twofish client-side encryption which certainly raises a few eyebrows. A slick-looking minimalistic design combined with great mobile apps and interesting LIFETIME plans makes them an interesting choice! 10 GB of free storage. | €4.99/month 1000 GB | Go To Icedrive |
| 4 | MEGA | Read review | MEGA offers a secure cloud storage with client-side encryption. It has a modern/responsive interface. The online support is limited and down/upload speeds could be better. 15 GB of free storage. | €4.99/month 400 GB | Go to MEGA |
| 5 | Tresorit | Read review | Tresorit protects your files with Swiss privacy laws and client-side encryption. It has amazing syncing speeds, sharing options and excells in pretty much all other areas but takes the bullet with very expensive and uncompetitive prices. 3 GB of free storage. | €9.99/month 500 GB | Go to Tresorit |
---
Jump to:
Pricing & Plans
Who is it for?
Ease of use
File syncing
File sharing
Retrieving files
Security
Online support
Additional features
Conclusion
---
Jottacloud Features
| | www.jottacloud.com |
| --- | --- |
| Pricing & Plans | |
| Free storage | 5 GB |
| Free trial | |
| Lifetime plans | |
| Payment methods | Credit card |
| Ease of use | |
| Open in-browser | Office, PDF, Images, Videos |
| Edit in-browser | Office integration |
| Mobile apps | Android, iOS |
| WebDAV | |
| File syncing | |
| Supported systems | Windows, macOS |
| Imaginary drive | |
| Sync folder | |
| Block-level file sync | |
| Selective sync | |
| Sync any folder | |
| File sharing | |
| Share download links | |
| Link password protection | |
| Link expiration dates | |
| Link branding | |
| Link download limits | |
| Link stats | |
| Share upload links | |
| Share folders | |
| Set folder permissions | |
| Retrieving files | |
| File versioning system | |
| Trash bin | |
| Rewind feature | |
| Security | |
| Server location | Norway |
| HIPAA Compliance | |
| Encryption protocol | 256-bit AES |
| At-rest encryption | |
| In-transit encryption | |
| Client-side encryption | |
| Zero-knowledge privacy | |
| Two-factor authentication | |
| Online support | |
| FAQ base | |
| Forums | |
| E-mail support | |
| Live chat support | |
| Phone support | |
---
Pricing & Plans
Jottacloud probably picked your interest due to the fact it offers unlimited cloud storage. Something that is certainly unique to them and not present with other cloud storages. They also have "Home" plans which are meant for families and various business plans.
I must mention that unlimited storage isn't all that great when you take a deeper look. You can find this in the Terms & Conditions:
"The subscription Jottacloud Personal, with unlimited storage space, was created to provide customer predictability. Unlimited refers to available storage space. If the storage space exceeds 5 TB on a Personal subscription, the upload speed will be reduced.

Users with an Individual account may use the Service for normal individual usage. Although Jotta does not limit bandwidth or storage on Unlimited subscription plans, we reserve the right to limit excessive use and abuse of the Service. If a user's total storage and network usage greatly exceeds the normal usage of an average Jotta user, and/or indicates that the Service is being used for other than normal individual use, this may in some cases be deemed as abuse of the Service.

In these abovementioned cases, we reserve the right to offer an alternative Jottacloud subscription, cancel the subscription, or in some cases delete the user account and/or user data. The user will be contacted by us with a suggested solution or notice of action in such events."
It's also important to note that you are not allowed to store any files online that are pirated or in any way go against the Norwegian law.
I have also asked for a clarification in regards how much data is considered "too much":
"You are correct in what you write, we no longer have a strict 10 TB limit in our terms and conditions. We do still have a "Fair and acceptable use" clause. We evaluate each case separately now, against the statistical data on how much an average user consumes regarding storage space and bandwidth to our servers. 40 TBs of data is several times the average use for an account, so it is a good chance that uploading this amount of data will get you on our radar."
Unfortunately, there's no way to increase your free storage as there are no referral links or anything of that sort. You're stuck with that 5 GB unless you upgrade.
---
Jottacloud Personal
---
Jottacloud Personal is intended for personal use only. As such, any Business, organization or individual who uses the service for business or commercial purposes, e.g photographer or video producers or other, cannot use the Personal plan.
---
Jottacloud Home
---
Jottacloud offers no lifetime cloud storage plans. Their plans certainly seem affordable but it's always best to look at features as well before jumping the gun and going with the cheapest cloud storage providers.
---
Who is it for?
Jottacloud is suitable for users that are searching for a mix of cloud backup and cloud storage and desire a large storage capacity. However, there are quite a lot of downsides to using Jottacloud which is why I recommend you take a look at other cloud storage options and decide after that which one you want to go with.
---
Ease of use
Setting up your account with Jottacloud is relatively easy, just like with most of the cloud storages. You can also use Google or Facebook to register. Once you're done you'll be greeted with a modern-looking interface. There are a few main categories present on the interface:
Synced – This is where you'll want to keep all of the data that you want to be synced across your devices.
Backed up – This is where all the folders and files from your devices that you decided to backup will be saved.
Archive – Here's where I would put large collections of photos or videos. This is the folder which will not be synced with all devices and won't take up space on your computer.
Shared – All the folders or files that you ever shared with your friends or that they shared with you will show up in this folder.
Photos – You'll see all the photos that are on the cloud in this folder in the form of a timeline.

The interface doesn't come without bugs though. The "Photos" category actually displayed the only video I had (MP4 format) but failed to display the image (PNG file).
File previews & edits
Jottacloud has integrated Office online package which means that you can preview and edit Office documents directly from the browser. You're also able to preview PDF documents.
Watching videos and previewing images is also possible, however, you aren't able to listen to music directly from the cloud.
---
File syncing
Jottacloud client is available for you to install on Windows or macOS. Their command-line tool is available on Windows, macOS and Linux systems such as desktops, servers, NAS devices, and even Raspberry Pi.
The upload and download speeds vary depending on where you live and your internet speed, however, there's no hard limit on transfer speeds (you can limit transfer speeds in the desktop client).
The options that you have available to you on the website are also available to you in the desktop app. The application creates a sync folder to which you can store your files. The files synchronised to your device are saved on your hard drive which means that they take up space. You can also opt-out and not have a device synchronised and instead just use Jottacloud as a cloud backup solution.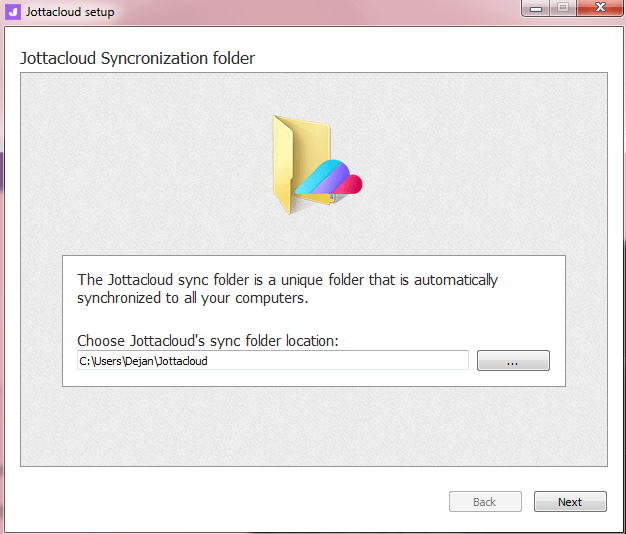 You can also backup files to the cloud. You do that by selecting specific folders that you want to be backed up. You just drag them into the app or find them through their explorer.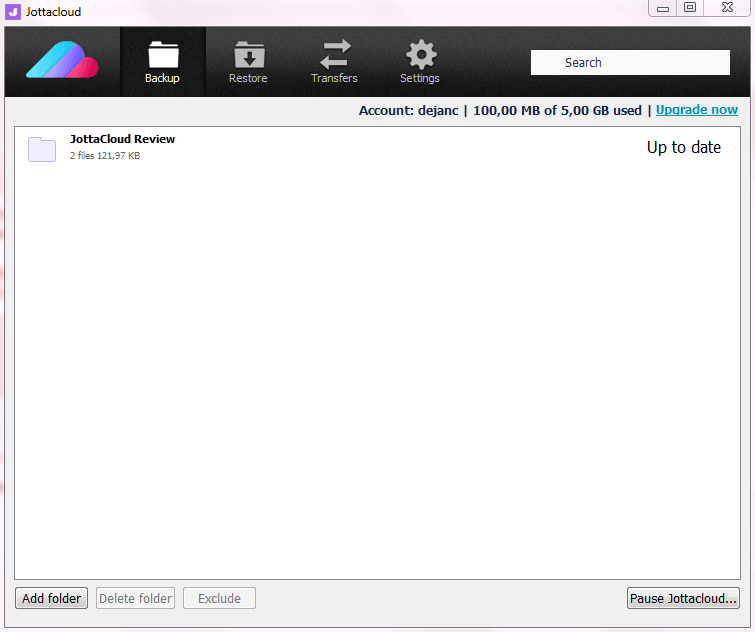 There are no file size limits (at least they're not confirmed by Jottacloud). Jottacloud does not provide block-level sync which would enable you to upload already existing files more quickly. That is achieved by separating files into multiple pieces and then only uploading the parts that have been changed.
The "Archive" function allows you to store files on the cloud and not have them synced across all your devices as well. It's not exactly selective sync in the true meaning of the feature (like with Dropbox) but it comes close to it.
You can't sync any folder from your computer with Jottacloud. You can only backup any folder (which is not the same as synchronisation).
---
File sharing
When it comes to sharing files, Jottacloud doesn't offer much. You can create a public link which you can then share with your friends. Your friends don't need a Jottacloud account to be able to download the file. There are no advanced options such as password-protected or time-limited links.
They're saying that you have unlimited bandwidth, however, if it exceeds the bandwidth of an average user your bandwidth will be limited, and you'll receive a warning.
The "Home" plans have "No bandwidth limitation" according to them though even that is probably monitored and restricted if it goes into crazy numbers.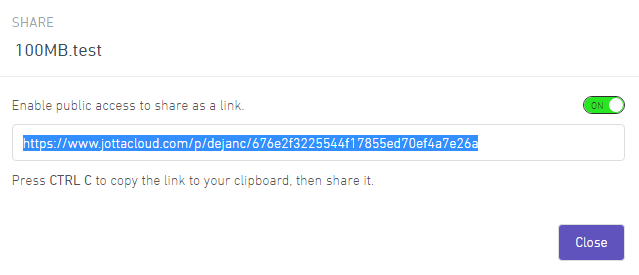 ---
Retrieving files
Files that you delete will be stored for 30 days in the trash folder. After that, they'll be automatically permanently deleted.
It also has a file versioning system. Jottacloud keeps five previous versions of your files. It's not much but it is something, and it can prove to be useful.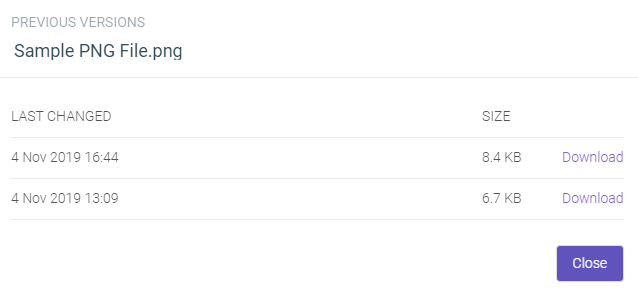 ---
Security
Jottacloud has your files stored on their servers in Oslo and close to Stavanger, Norway.
Client-side encryption is not available (unlike with pCloud and Sync.com). The data traffic between your computer and Jottacloud has encrypted with 256 bits AES high-grade encryption. All data is encrypted at rest as well. If you would like to go with a cloud storage that offers zero-knowledge privacy check our Top 10 Cloud Storage Providers list. Client-side encryption and zero-knowledge privacy ensure that nobody but you has access to your files (not even the cloud storage administrators and government authorities).
Additionally, your data is stored in Norway under regulation with Norwegian privacy laws. Jottacloud complies with European and Norwegian privacy laws and GDPR. It doesn't offer businesses to sign a BAA and ensure HIPAA compliance though.
You can also enable two-factor verification with Jottacloud via the mobile application or via an SMS. That increases your account security since there are then always two steps required to get in (just the password is not enough). Jottacloud cares about your privacy but doesn't take the number of steps taken by the most secure cloud storage providers out there.
---
Online support
If you have any questions, you should look at their Help Center which includes answers to many of your questions. You can find their support email on their "About Us" page. You can also contact them via the chat functionality within the cloud storage. The team typically replies within a day. You can also call them directly if you have a paid plan.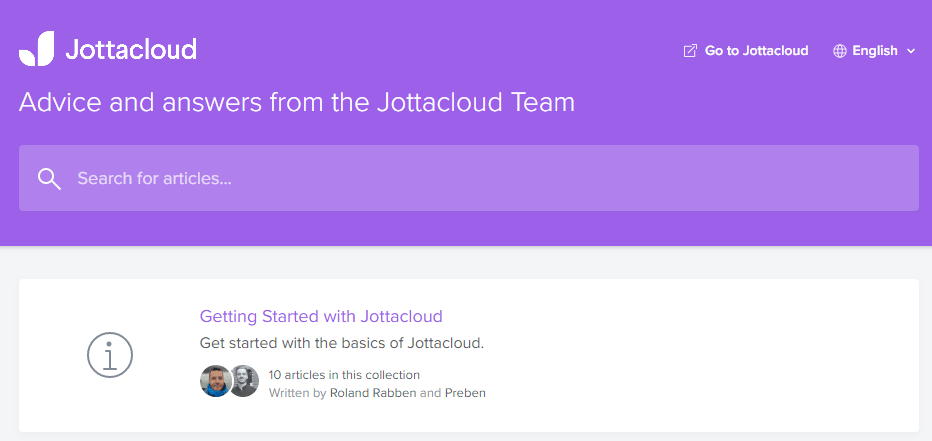 I do have to note here that many customers feel betrayed by their policy to enforce various different Subscriptions or cancel accounts if too many files are uploaded online. They have specified in their terms why that happens but the cloud storage certainly isn't "unlimited" anymore then.
---
Additional features
---
Mobile Application
Jottacloud app is available to you on iOS and Android systems. The application doesn't seem to be working as described with the average rating of 3.5 for iOS and the same rating on the Google Play store. On paper, it allows you to backup camera photos, organise files and all the little things you can do on your desktop. However, the app is riddled with bugs as is shown by the reviews of their users.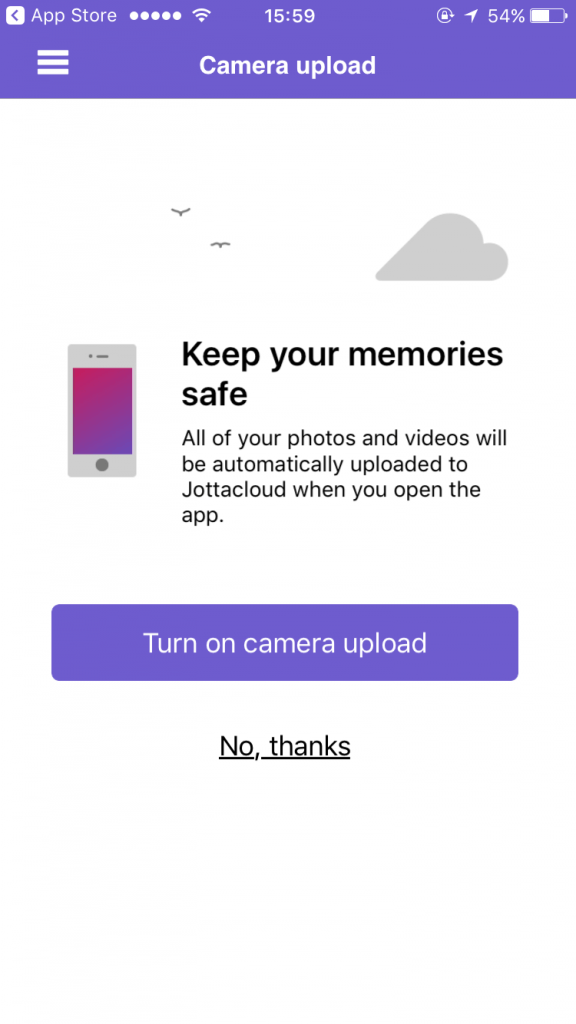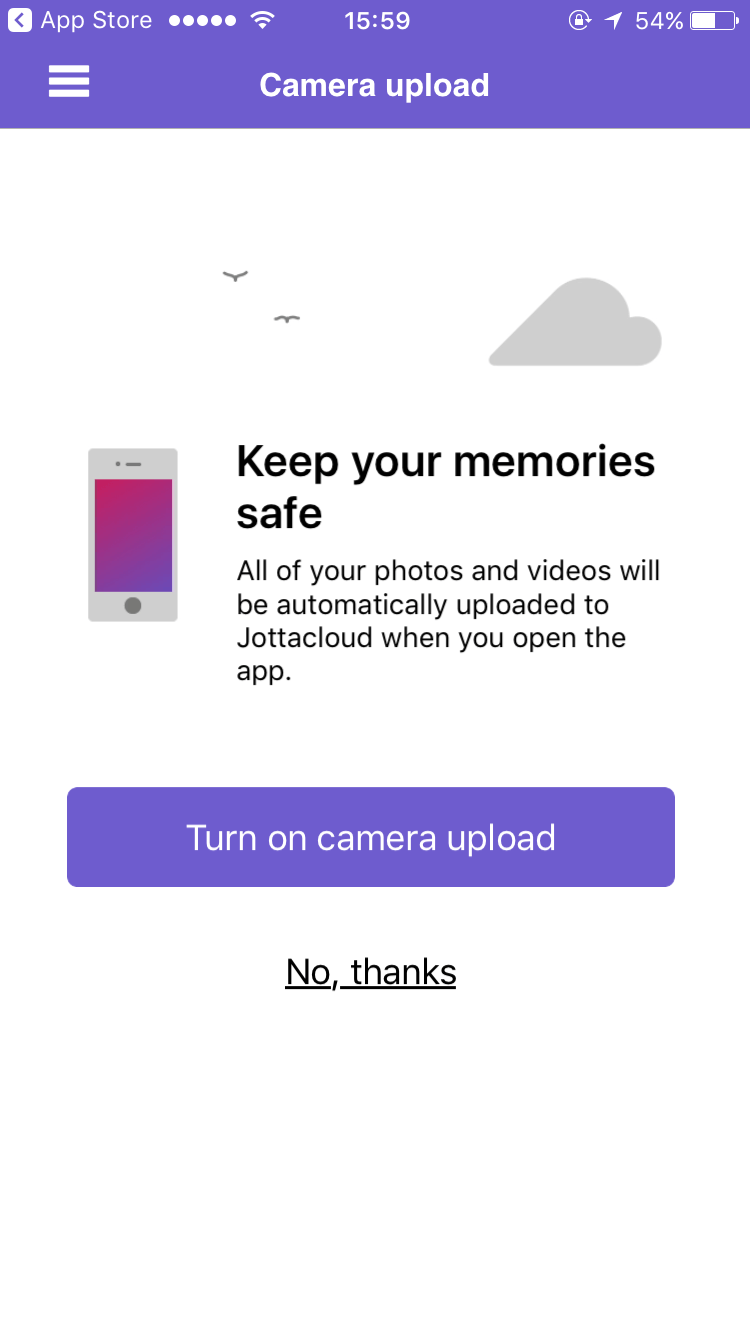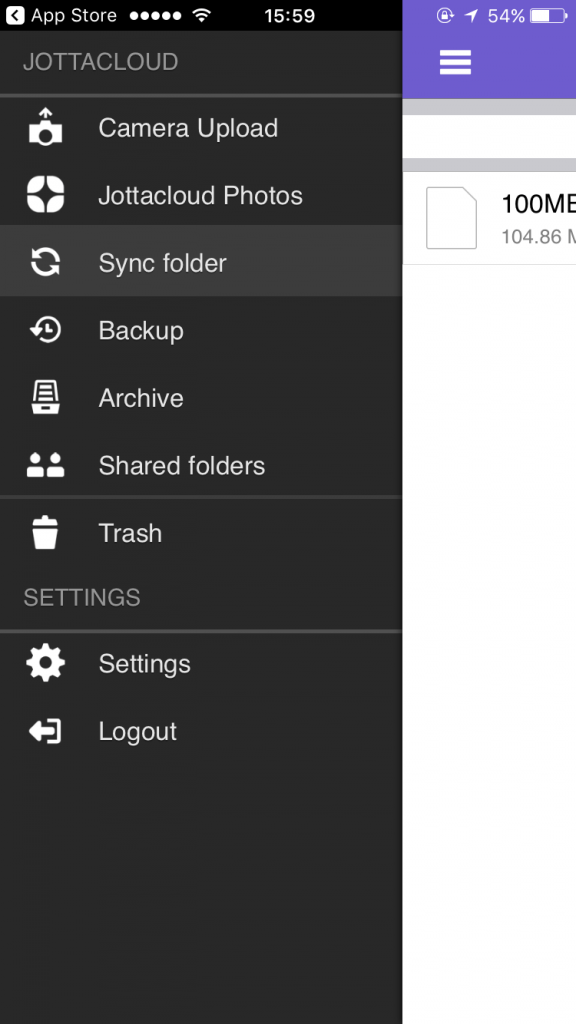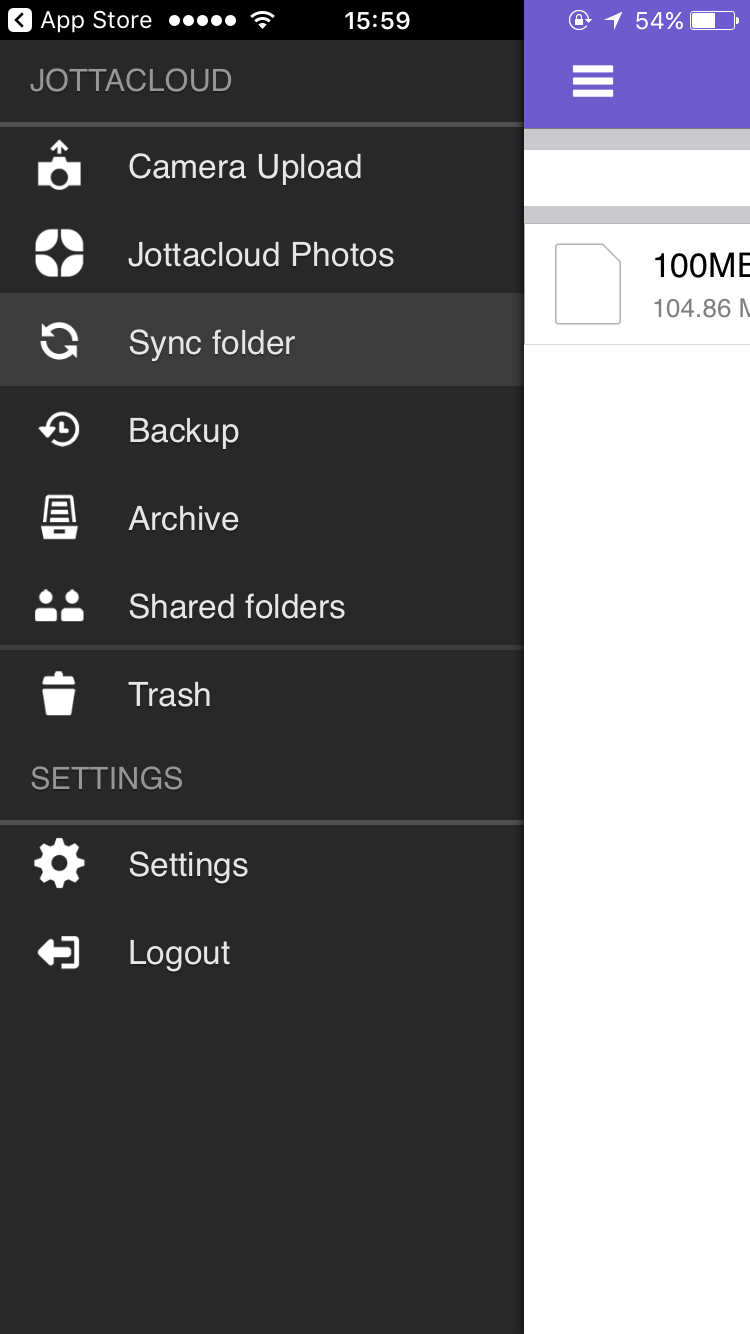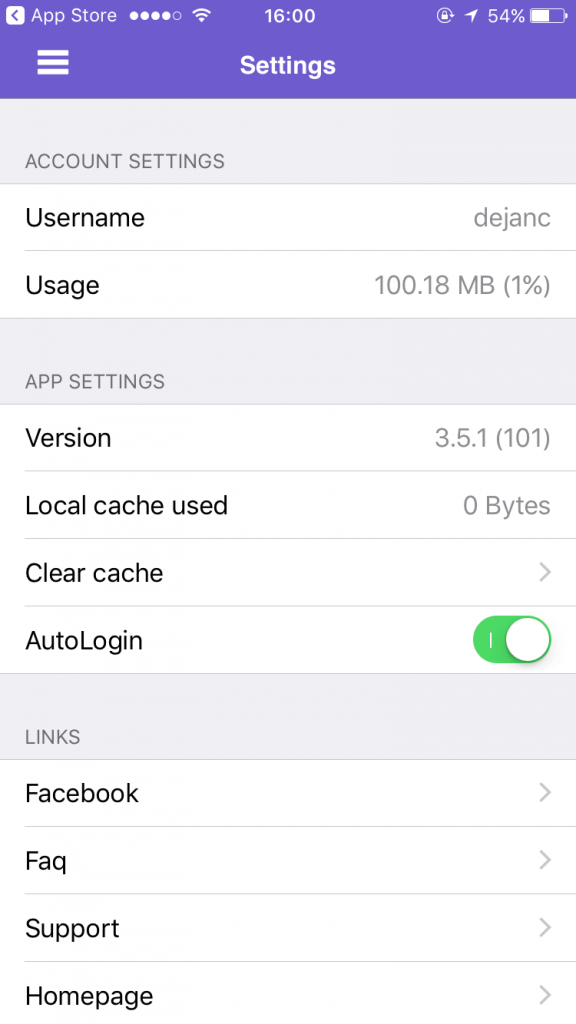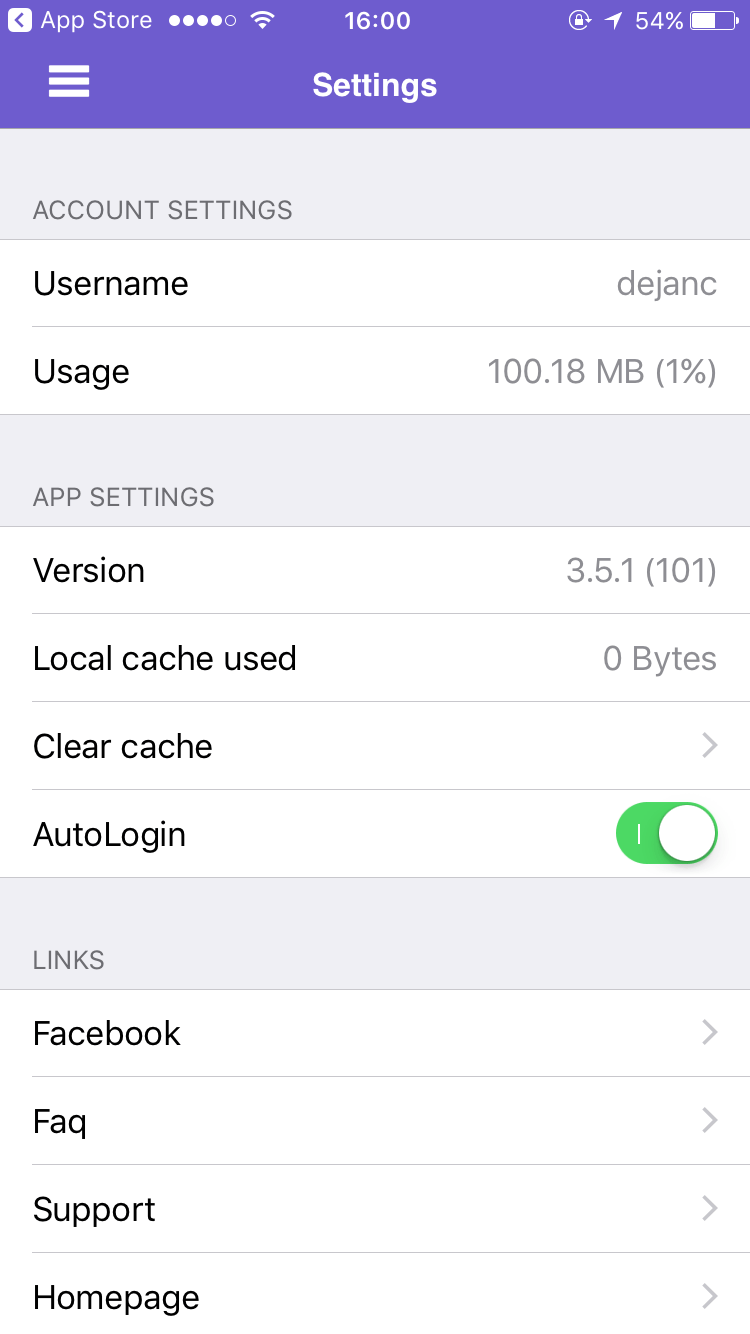 ---
Conclusion
Jottacloud offers an inexpensive upgrade plan with an easy to use platform. It's a mix of both cloud storage and backup. Jottacloud offers large storage capacity options which is why it's very attractive to many customers. However, the story is not just black and white. Various customers reported their accounts have been closed or they have been forced into business subscriptions due to Jottacloud policies. Their sharing options are very limited and they fail to provide the level of security that I personally want for my files (client-side encryption). The mobile application is a buggy mess. I know the unlimited storage capacity sounds tempting but there are so many better cloud storage alternatives out there. Spare yourself the headache and take a look at our Top 10 Cloud Storage Providers list.
---
---
Hopefully, we've gone through everything that you wanted to know within this Jottacloud review. If you have any questions feel free to ask them in the comments section down below and I'll answer them shortly!