External Hard Drive vs Cloud Storage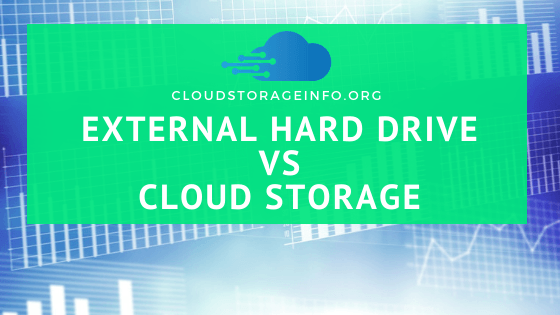 External Hard Drive vs Cloud Storage
In the world we live in today, almost everyone knows the importance of backing up their data – in case of an unfortunate occurrence (if you weren't aware) – but for some, how to back up their files is like a fairy tale. Here are the two giants you can decide between – an external hard drive vs cloud storage (provided by a third-party service). Nowadays, making a backup of our files is more important than ever before as we now store a large part of our lives on our computers. We often think that our PC's will be with us forever, but the reality we fail to face is, they could break down, get stolen or even develop a virus.
If that were to happen one day, then our entire pictures, videos, documents could be lost forever. In the past years, services like Google Drive, pCloud, OneDrive, Sync.com, Dropbox have become popular because of their online cloud storage solutions. But, is this the right option for you and your business? Or is it better to stick to the more traditional storage option of an external hard drive you can keep with you? When comparing external hard drive vs cloud storage, there are several things to consider. In this post, I'd like to help you determine which form of saving data is the best for you.
---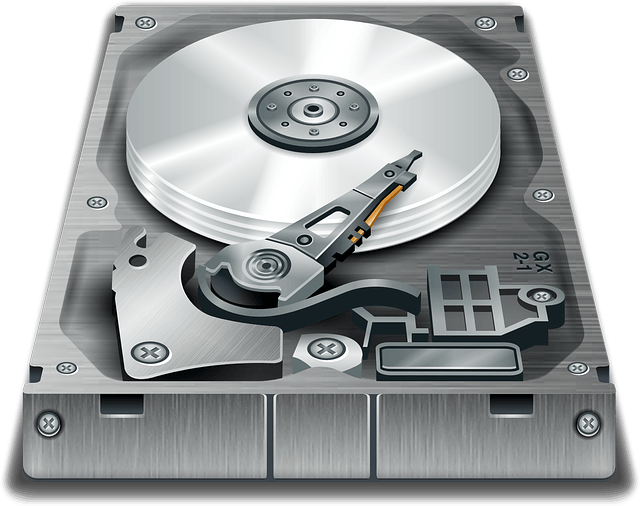 The Earliest External Hard Drives
An external drive which is also known as a portable drive to most (due to its portability and ease of use design) and it also allows plug and play technology for easy access. But that does not mean there are no hard drives that cannot be moved quickly and would also require a power supply to operate. The stationary drive, even though cheaper might limit the flexibility in which you can use your hard drive because it is restricted to a power supply. Also, these types of external HD are a lot heavier than the portable HD (which means, portables are more efficient, as you only need to plug it in the USB port, to power it up).
Some of the most common uses of external hard drives include: Storing important and confidential files, saving of movies and music. It is primarily an extension device for your computer space. The common capacity of an external HD can be found on the internal drive as well. If you are looking for a significant increase in your storage system, you can opt to buy an external HD with a bigger capacity. The price may be higher, but in the long run, it is more functionally maximized. An example would be, if you have a lot of files you want to backup, you may opt to buy a 500GB HD instead of a 320GB one. Thus, with just a few more dollars, you can get a higher storage capacity.
Pros
External hard drives can be easily set up and ready-to-go from the box after purchase. All you have to do is connect it to your computer and transfer your files over. I don't think anything is easier than that.
Another advantage of external hard drives is that they come with a one-time cost only. Once you pay the purchase price of an external hard drive, you're done paying. There are no recurring subscription costs with this backup method.
Cons
The biggest disadvantage of the external hard drive is that you have to manually perform backups. This one is bigger than it sounds because you might be motivated to back everything up weekly right now, but you might get tired in the long run. Copying hundreds of files over every week "just in case" is not very rewarding work. There are certain programs that allow you to set up automated backups though.
They are more prone to damage because of their size. These small, square devices are easy to break. You also don't want to risk moving your laptop around while your drive is still plugged in. You could end up snagging your USB slots or bumping your external drive around.
They are susceptible to flood, fires and theft. Most people just leave their external hard drives sitting around the home or office somewhere. If you leave your backups in the same building as your original files, you run the very real risk of losing everything in one fell swoop.
Their features end with offering the ability to store more data or backing up your files regularly. That's not the case with cloud storage.
---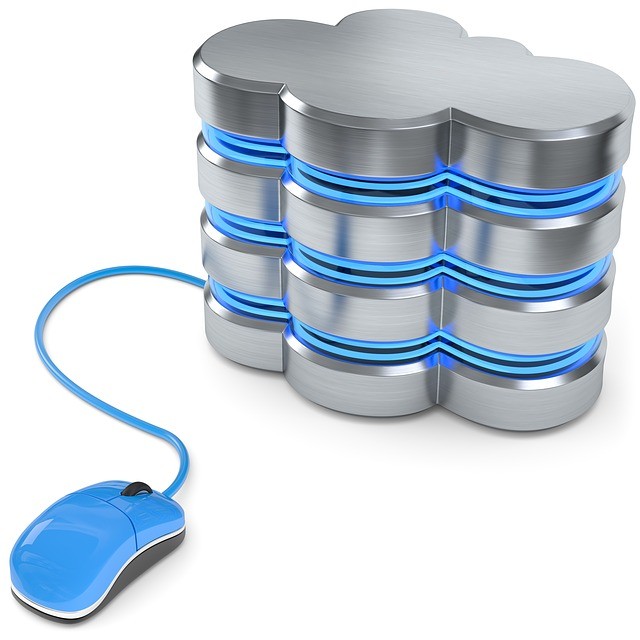 Cloud Storage
When you opt for cloud storage, all your files are saved and backed up on the internet. This simply means remote storage that enables an individual or an organization to store their applications and information on the internet instead of keeping them on a computer drive. The whole concept can also be explained as data floating in the cloud or sky. There are two choices for you when you opt-in for cloud: either you opt-in for public cloud, or a private cloud or a hybrid of the two. So, choosing between this two will depend on how important and big your data and files are to you. We'll talk about the public cloud here but if you would like to know more about cloud storage types, click here.
In general, the concept of virtual storage has several potential benefits. One of the most significant benefits is there is no limit to what can be stored. Additionally, it will save you from spending money on additional drives or worrying about carrying them along with you every time.
There are different storage setups you can choose from. There are some that are designed to only store a single type of data, whereas others can handle all sorts of data because of their flexibility. To help you choose between the eternal warriors – external hard drive vs cloud storage, here are the pros and cons of cloud storage.
Pros
Storage Space: You get a place in the cloud to keep data. Not only that, the amount of hardware space you get can grow with your needs, or it can even start off as unlimited. Upgrading your account to get more space is a matter of a few mouse clicks. You do not have to go to the store and buy another external hard drive.
Hardware: You don't see or have to deal with where your data is physically stored. That is for your provider to worry about the moment you sign on. Imagine not buying a different type of external hardware just to keep your system backed up. All you have to do is keep your computer connected to the internet, and the rest just happens.
Automated Backup: No need to make sure the external hardware is connected and turned on at the right time. Just keep your internet connection on, and your system will be automatically backed up as often as you need it to. Your cloud storage account will come with some default settings, and you can change them if you want. You can back up your system once a day or even several times a day.
Seamless Restoration: Suppose the worst happens and you need to restore your hard drive from a backup. Traditionally that has not been an easy or straightforward process, and it's often required technical help from a computer expert. In contrast, when you need to restore your data from a cloud storage service, it's a simple, streamlined process.
Collaboration & Sharing: You can easily share files with your friends or coworkers if you are using cloud storage. That can be done by sending them a link, email or inviting them to your folder.
Secure Storage: A good cloud storage will take care of your privacy and the safety of your files by encrypting them and backing them up on multiple servers. Click here for an extensive article about cloud security if you wish to know more.
Cons
Online file storage comes with recurring subscription costs. However, this con has been negated in recent years as prices in the industry have been forced down due to competition and cheaper storage technology. Many companies today will give you a year of online storage for about the same cost as an external hard drive or less. You can even get lifetime storage with cloud services like pCloud.
A more severe con is that online storage places your files in the hands of a third party. If you have sensitive information that needs to be backed up, you have to place a lot of trust in your storage company. They are responsible for keeping your information safe and available. It's also up to you to make sure you choose the right cloud service and use all the safety options available to you (Client-side encryption, 2-factor authentication, strong password).
A third con is that online storage requires an internet connection for backing up and restoring your files. If you lose access to the internet for a significant length of time, you'll have a hard time backing anything up or accessing anything. Most of the cloud storages allow you to store your files for offline access which pretty much negates this con.
---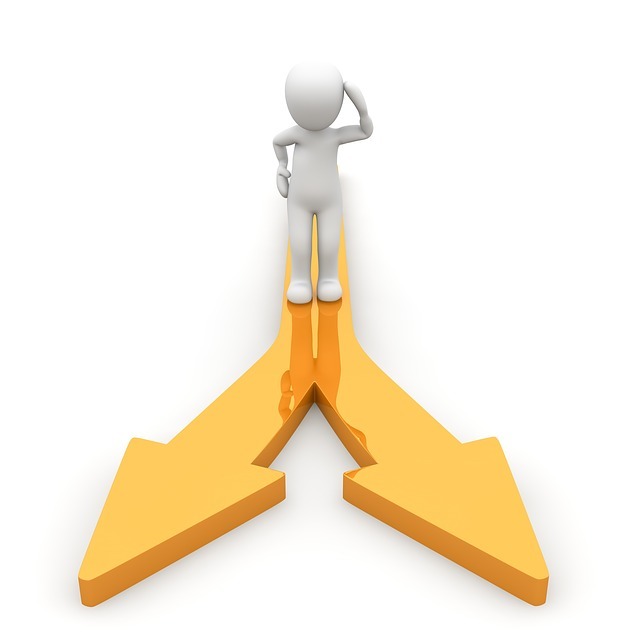 External Hard Drive vs Cloud Storage
The bottom line is, I run a website about cloud services, so you might see my decision as biased which it kind of is. Cloud storage simply won me over with all the features it offers. To me, I think online storage is the best method for backing up and storing your files. The biggest selling point for me is the reliability of backups and the ability to share files with a single click.
Cloud storage runs in the background and handles everything. This is a major advantage because it is very easy to get lazy and not back up as often as you should. Cloud storage can give you daily backups, and you don't have to waste your time dealing with it. However, any backup method is better than nothing. If you are leaning towards an external hard drive, that option is excellent too. Just make sure you remember to perform regular backups and store your external drive somewhere safe.
Click here to find the best cloud storage.
---
---
What are your thoughts on external hard drive vs cloud storage? Let me know in the comments section down below!