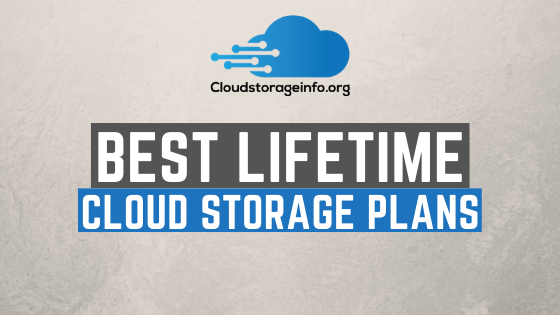 Best Lifetime Cloud Storage Plans
Cloud storages are ever more popular, that's a fact. Their popularity can be attributed to the fact that using cloud storage increases your productivity, makes your life easier and allows you to store your files in a secure manner. As the demand for cloud storages increases so does the amount of available cloud storage services. These services then search for various ways to differentiate from other cloud storage providers on the market. One recent trend that came up is the offer of lifetime cloud storage space for a one-time payment instead of the monthly/yearly payments. It's an interesting concept but one that must certainly be taken with a bit of caution. The best lifetime cloud storage plans are offered by reliable and quality cloud service providers and we'll explore them together down below.
---
Cloud Storage Future
Cloud storage has over the years become increasingly popular. Not just for private usage but also within enterprises. Research conducted by Eurostat shows that more and more enterprises use the cloud computing services for various purposes such as storage of files, email and office software.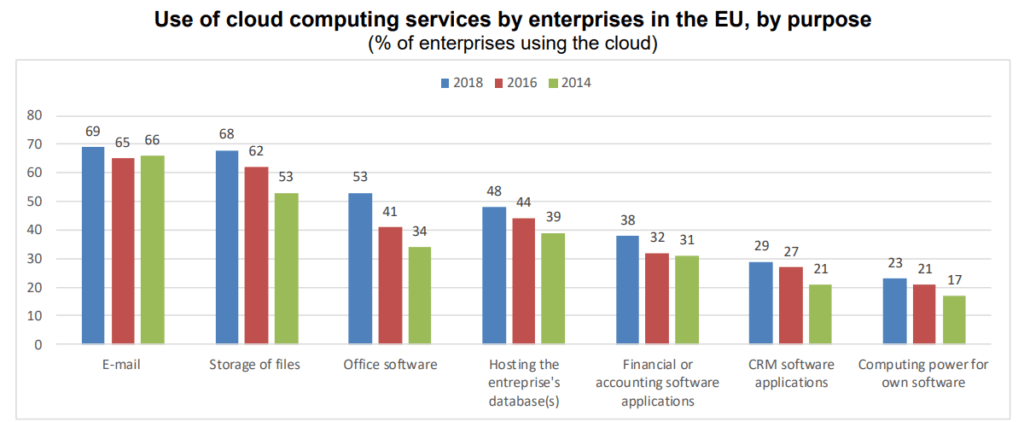 According to Gartner.com, the worldwide public cloud revenue will grow by 17,3% in 2019 when compared to 2018. That number will go from $175.8 billion in 2018 to $206.2 billion in 2019. In 2021 that number will reach $278.3 billion which is almost double the number of 2017.
Public cloud storage is without a doubt on the rise and it doesn't seem like the trend will stop due to various advantages that it offers.
With the progress of technology, we're expected to see a growing number of cloud service providers with larger capacities. Over the past 5 years, the cloud storage providers offer certainly increased by at least 30%. Various public cloud storage providers such as Dropbox, pCloud and Sync.com increased their previous storage capacities from 1000 GB to 2000 GB or 3000 GB. This is certainly a consequence of the increased need for larger storage. As images and videos increase in quality due to technology advancements so do the file sizes. A one minute of 1080p at 30 frames per second video requires 130 MB, a 4K video at the same frame rate would require a 375 MB. When we convert that to a few hours of videos it certainly stacks up.
Now, this does not mean that the prices remain the same. In fact, with the recent increase of storage at Dropbox the prices for their plans rose up as well which lead to a number of furious Dropbox users leaving their service for a better alternative.
The point being here that if you're planning to get lifetime cloud storage you can certainly expect that there will be larger storage capacities 10 years down the line but it's also very probable that they will be more expensive.
---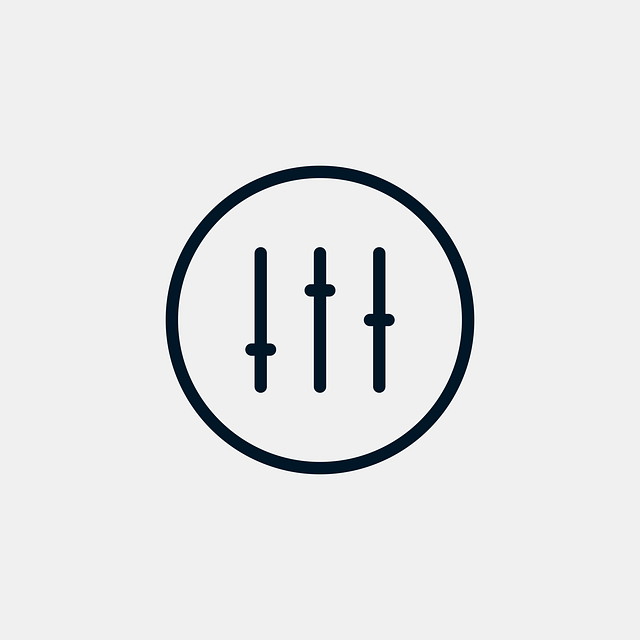 Important Factors
Lifetime cloud storage is definitely a newish trend. Perhaps you've never heard that it even exists, perhaps are still debating whether it's worth the investment or perhaps you're just searching for various cloud storages that offer such plans. It doesn't matter at what stage you are, it's important to check various factors with each cloud storage that offers such plans to prevent getting yourself into an undesirable situation.
Let's say I am looking for a cloud storage that will provide me with lifetime plans. That is, of course, the first thing I will check, does it offer lifetime plans for a single payment instead of monthly/yearly payments? If the answer is yes I will proceed with checking all the other features the cloud storage offers. What good is a lifetime cloud storage if it's absolutely useless and untrustworthy? That's like walking into a shoe store, buying yourself a nice pair of rubber boots only to find out later they're leaking in water. There's nothing worse than a buyer's remorse. Of course, you can go back and return the shoes but not the same might be possible with a cloud storage. Some offer a return-money guarantee and some don't.
---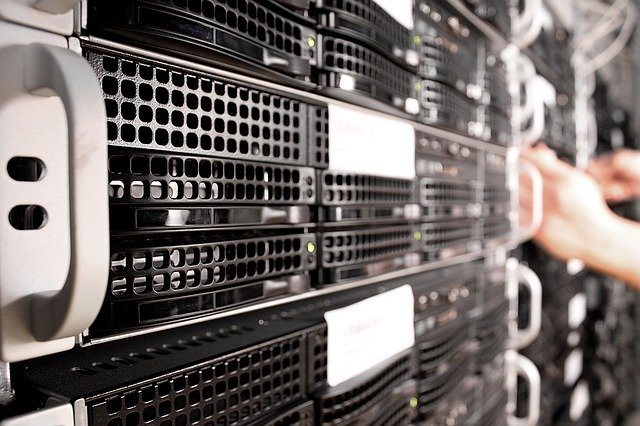 Infrastructure & Development
The first thing you should check is whether the cloud storage in question has an in-house built infrastructure or they are simply utilizing a bought system. Some cloud storages utilize a bought script such as BeDrive that costs a total of 39$. Then they use it in combination with their own or rented servers and that's that. A cloud storage like that is not going to evolve with time as they most probably lack the technical knowledge and personnel to do so. Quality in-house infrastructure and software are important in the long run. Bugs can get fixed, new features are deployed whenever needed and the cloud service has complete control over their future development.
---
Stability
When buying a lifetime plan with a cloud storage you're committing yourself to use that service for at least a few years. Depending on the initial investment, you will be able to choose another cloud storage after a few years if you're not satisfied with your choice without losing any money in the process. And yet you should search for a cloud storage that is stable and has been on the market for a while. I am not saying that the new cloud storages don't provide a quality service because it's certainly possible but you need to be sure that your investment won't go into nothing after 6 months.
---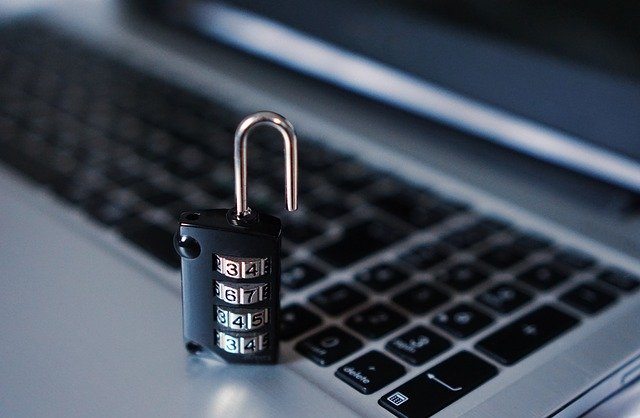 Security & Privacy
A cornerstone of a great cloud storage is ensured security & privacy. The first is achieved with secure server data centres that include disaster recovery (multiple copies of your files on various locations). Your files must also be encrypted while on transit and at rest. Client-side encryption is taking it one step further by ensuring that only you and nobody else has access to your files.
Privacy is also a big topic. It depends on the location of cloud storage servers (privacy laws apply here) and the privacy system put in place. Is the cloud storage GDPR compliant? What other compliances has it gained? Does it provide zero-knowledge privacy? Does it use your information for advertising purposes? Does it sell your data to 3rd parties? All of these questions are extremely important, not just in the long run…
---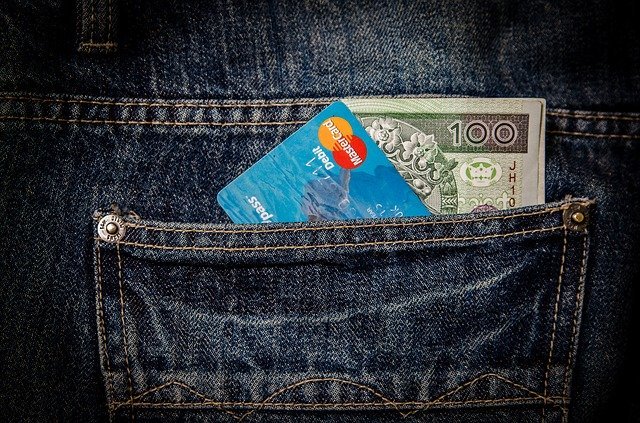 Prices
Everyone knows the standard saying: "If it's too good to be true, it probably ain't." The same applies to cloud storage. If a new cloud storage pops up with rented servers and a bought software offering 2000 GB of lifetime storage for $30 you should skip that storage in a heartbeat. No amount of magic can make that storage profitable and it will go underground sooner rather than later.
---

Support
When making an investment such as this one you need to be sure that there are people on the other side of the line ready if something goes wrong. Maybe you don't like the service and want a refund, maybe you need help with client installation, maybe the speeds are weirdly low – No matter what it is there needs to be someone there willing to help you in a timely manner.
---
Best Lifetime Cloud Storage Plans
All of the features and important factors listed above have been taken into account after extensive research to spare you some time when crafting this list of best lifetime cloud storage plans.
Below I am going to list all the current cloud storage services on the market that offer lifetime plans. There's not many of them so please read the descriptions as well as I don't believe you should opt-in for a lifetime commitment with some of these.
---
Best Lifetime Cloud Storage #1: pCloud
4.6/5
★★★★★
PRICING & PLANS


★★★★★★★★★★

10.0/10
EASE OF USE


★★★★★★★★★✩

9.0/10
FILE SYNCING


★★★★★★★★★★

10.0/10
FILE SHARING


★★★★★★★★★✩

8.5/10
RETRIEVING FILES


★★★★★★★★★✩

8.5/10
SECURITY


★★★★★★★★★★

9.5/10
SUPPORT


★★★★★★★★★✩

8.5/10
ADDITIONAL FEATURES


★★★★★★★★★✩

9.0/10
PROS
Up to 10 GB of free storage
Amazing sycing solutions
Unlimited transfer speeds
Easy to use
Unlimited file sizes
Client-side encryption
Innovative lifetime plans
US & EU Servers
Desktop folder backup included
CONS
No client-side encryption in the free plan
No dedicated live chat/phone support
pCloud is a Swiss cloud storage with their servers based in the U.S. It has been on the market for a number of years and can attribute their success to their secure client-side encryption combined with all the various features I would expect from a cloud storage. It enables me to work efficiently and securely. It has 10.000.000+ users and is the first cloud storage that introduced lifetime plans. In case something goes wrong their support is always there for you via email or through social media. They obviously have an in-house system that they develop regularly and release updates and improvements to their features, all of which we pointed out in our pCloud review.
pCloud definitely picked up my interest when they introduced the lifetime plans. I have been using their service for a couple of years now and it's worked great so far. They also offer a 10 days money-back guarantee. If you're interested in the lifetime plans they offer, feel free to check them here:
---
Premium
500 GB Storage
500 GB Shared Link Traffic
Premium Plus
2 TB Storage
2 TB Shared Link Traffic
Custom Plan
10 TB Storage
2 TB Shared Link Traffic
---
Best Lifetime Cloud Storage #2: Icedrive
4.5/5


★★★★★
PRICING & PLANS


★★★★★★★★★★

9.8/10
EASE OF USE


★★★★★★★★★✩

9.1/10
FILE SYNCING


★★★★★★★★★✩

9.0/10
FILE SHARING


★★★★★★★★✩✩

8.4/10
RETRIEVING FILES


★★★★★★★★★★

9.8/10
SECURITY


★★★★★★★★★★

9.5/10
SUPPORT


★★★★★★★★✩✩

7.5/10
ADDITIONAL FEATURES


★★★★★★★★★✩

8.5/10
PROS
Great pricing options
Interesting lifetime plans
Modern and minimalistic user interface
Twofish client-side encryption
Responsive support
Great Android & iOS mobile applications
Two-factor authentication
Crypto payments on lifetime plans
CONS
No selective sync
No block-level sync
Icedrive is a cloud storage based in the UK. It offers both the client-side encryption and is GDPR compliant. Their lifetime plans are quite interesting since they go up to 5 TB in cloud storage. It's the new kid on the block but it offers an in-house built infrastructure with new features coming out every month. After conducting the Icedrive review and using it for months, my guts tell me Icedrive is going ways and is a good investment. They also offer a 14-day money-back guarantee so you can always reverse your choice if something is not to your liking. Check out their lifetime plans here:
---
---
Best Lifetime Cloud Storage #3: Koofr
4.0/5
★★★★✩
PRICING & PLANS


★★★★★★★★✩✩

8.0/10
EASE OF USE


★★★★★★★★★✩

9.0/10
FILE SYNCING


★★★★★★★★✩✩

7.5/10
FILE SHARING


★★★★★★★★★★

9.5/10
RETRIEVING FILES


★★★★★★★✩✩✩

7.0/10
SECURITY


★★★★★★★✩✩✩

7.0/10
SUPPORT


★★★★★★★✩✩✩

7.0/10
ADDITIONAL FEATURES


★★★★★★★★★★

9.5/10
PROS
A variety of pricing plans
Easy to use with useful interface
Amazing sharing capabilities
GDPR compliant
Integration with Google Drive, Dropbox and OneDrive
Detailed monitoring
CONS
Syncing desktop client slightly complicated
No block-level sync
Short trash file retention with the free plan
No client-side encryption
No live chat/direct calls
Koofr is a Slovenian cloud storage that has been on the market serving businesses for a number of years. Not long ago they made the switch to personal users as well. It's a quality and reliable cloud storage that takes great care of your privacy (they're fully GDPR compliant). Read the full Koofr review to get more details about their service.
They don't offer the lifetime plans within their standard offers but they do connect with partners where you can get the lifetime plans:
---
---
Best Lifetime Cloud Storage #4: Internxt
3.5/5
★★★★

✩
PRICING & PLANS
★★★★★★★★

✩

✩
8.0/10
EASE OF USE
★★★★★★★

✩

✩✩
6.5/10
FILE SYNCING
★★★★★

✩

✩✩✩✩
5.0/10
FILE SHARING


★★★★★✩✩✩✩✩

5.0/10
RETRIEVING FILES


★★★★★✩✩✩✩✩

5.0/10
SECURITY


★★★★★★★★★★

9.5/10
SUPPORT


★★★★★★★★★✩

8.5/10
ADDITIONAL FEATURES


★★★★★★★✩✩✩

8.0/10
PROS
Up to 10 GB of free storage, decent pricing plans
Sharing files via links (including password protection)
Zero-knowledge privacy & client-side encryption
GDPR compliant with a focus on user privacy
Open-source project
Nifty features (Send, Password Checker, Virus Scanner)
CONS
Needs further polishing with some bugs still present
1 GB file size limit for interacting via the browser
Limited browser file previews & edits
Limited synchronisation features with further polishing required (no block-level sync)
Limited advanced sharing features (no folder permissions, no upload-only links,…)
No file versioning system
Internxt, a company based in Valencia, Spain, officially set out back in 2020 to create a platform for their users where their right to privacy & security of files will be respected by technical design as well as policies that further enable that.
They're yet to add some of the features we deem important such as the file versioning system, further synchronisation features and advanced sharing settings. And yet, they have the right mindset with user privacy and security at the forefront of their product. Combined with the lifetime plans, they may be worth checking out.
---
---
Not Recommended – ThunderDrive
1.8/5
★★✩✩✩
PRICING & PLANS


★★★★★★✩✩✩✩

6.0/10
EASE OF USE


★★★★★★✩✩✩✩

5.5/10
FILE SYNCING


★✩✩✩✩✩✩✩✩✩

1.0/10
FILE SHARING


★★★★★★★✩✩✩

7.0/10
RETRIEVING FILES


★★★✩✩✩✩✩✩✩

3.0/10
SECURITY


★★★★✩✩✩✩✩✩

4.0/10
SUPPORT


★✩✩✩✩✩✩✩✩✩

1.0/10
ADDITIONAL FEATURES


★✩✩✩✩✩✩✩✩✩

1.0/10
PROS
Cheap plans
Okay sharing options
CONS
Unreliable cloud storage
No free plan
No desktop client
No versioning system
No client-side encryption
No 2-factor authentication
Unresponsive support
Broken refund promises
No mobile applications
ThunderDrive is a new cloud storage on the market that makes use of the BeDrive script (that's sold for 39$). They also advertise having a 30-day refund. Many customers report that when they asked for it, ThunderDrive simply refuses to refund, coming up with excuses. They also offer their lifetime plans for ridiculously low prices on various partner sites. With these prices, it's certainly not possible to stay afloat as a company which makes me think they're only in it to make some quick money and disappear. We've had a look at this service and we weren't impressed, check the full ThunderDrive review for details.
---
Conclusion
With lifetime plans becoming more and more popular one must keep an eye to not fall into traps like ThunderDrive. Apart from that, I believe they're a great investment and save us a lot of money in the long run. You will be safe if you go with any of the recommendations I mentioned above. I tested them all myself and use most of them on a daily basis.
---
What are your thoughts on the best lifetime cloud storage plans? Let us know down below!