Best Cloud Storage For Videos & Movies 2020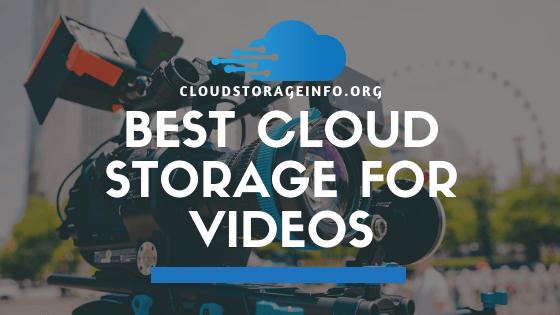 ---
Best Cloud Storage For Videos & Movies
Let's all take a moment and recognise the spread of videos that are currently available online before we start figuring out which is the best  cloud storage for videos and movies. We're surrounded with videos on every step we go. Whether you're at home surfing the web, walking across the town centre and passing by the flashy commercials or just watching a movie on the TV.
Videos have been a big thing even before the internet became popular. They have gained an even larger audience with the implementation of the Internet and social media. Watching an image for a commercial has become boring, and audiences respond to marketing videos much better. But it's not only that. Most of the videos are done for entertainment purposes, in fact – 6 billion hours of video material is watched on Youtube every month. And that number is growing every month. 1/7 people of the population of earth use Youtube, which is quite insane, to be honest.
But where is it all stored? Personal users and companies have already or are transferring all of their files to public clouds due to the many advantages of cloud storage.
Skip this and find out which is the best cloud storage for videos & movies.
---
The Benefits Of Storing Videos & Movies In The Cloud
---
Videos&Movies Available Anywhere At Anytime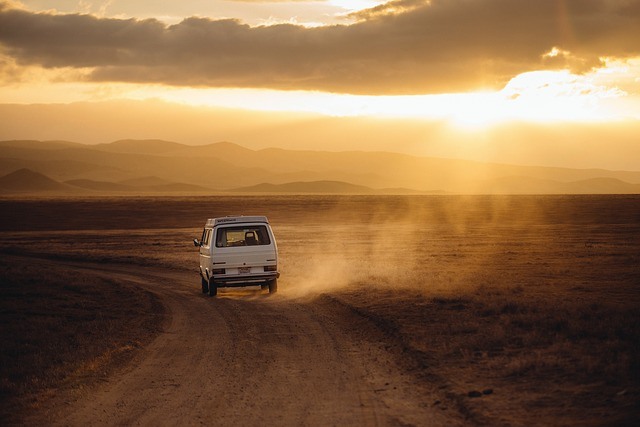 Whether you're a family man taking video footage of your children playing around or a professional studio that creates commercials, you need a safe place to store your videos. One of the many benefits of storing videos online is that you'll be able to watch them anywhere at any time.
Let me give you an example. Let's say I want to watch a movie on a 4-hour trip with a bus. I'll just open up my smartphone and watch the movie from the application provided by the cloud service. Since I have all my videos stored online that won't be a problem. As soon as you upload your video to the cloud, it will get synced across all devices.
---
Ease Of Use
Many cloud services offer their software for you to install. That software creates an imaginary drive within your computer to which you can then upload your videos. The process of uploading the videos is the same as if you were uploading it to your hard drive.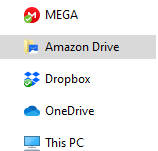 ---
Sharing Videos With Your Friends
In case you wanted to send a video to your friend, there are multiple ways of doing that. You can create a folder that you can share permanently with your friend, and you can both upload videos to that folder. Or you can just create a sharing link that contains the video.
If the video is of a personal nature, you can also protect it with a password, set expiry dates, bandwidth limits and more.
---
No Risk Of Losing Videos Because Of Mechanical Failure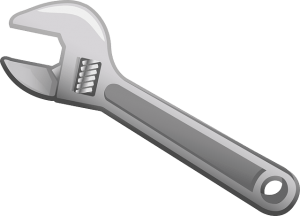 The process of choosing the right cloud is very delicate, especially when we touch this area. A good cloud service provider ensures that your files are protected against mechanical failure appropriately. That is usually done with a redundancy system. Your files are backed up multiple times on different servers to prevent loss of data if something bad happens.
---
Unlimited Storage
Every hard drive has a limitation. If you transfer your videos to a cloud service, you'll have unlimited storage. An insane amount of cloud storage will obviously cost you more. However, cloud services usually have a variety of different pricing plans so that you can pick the one suitable for you.
---
Pay Attention To These Factors When Picking Your Video Cloud Storage
When it comes down to selecting the best cloud storage for videos and movies you have to pay attention to multiple factors:
Bandwidth limits – Certain cloud services limit your bandwidth for uploads and downloads or for sharing files with other people.
Can you stream from the website? – Is it possible to watch the videos directly from the website without the need of downloading or syncing them first?
Upload/download speeds – Make sure that the service they're offering isn't slow, especially if you want to transfer big files like videos.
Syncing speeds – Once you upload the video to the cloud is must get synced across all your devices. Preferably, pick a cloud service that won't keep you waiting for a day.
Sharing options – If you would like to share videos with your friends, check out what options does the cloud service offer.
Redundancy system – Make sure that the cloud service takes care of your videos appropriately by backing them up multiple times.
---
Best Cloud Storage For Videos & Movies
---
#1 Recommendation
pCloud
$4.99/month 500 GB
Additional Features
9.0/10
Pros
Up to 10 GB of free storage
Amazing sycing solutions
Unlimited transfer speeds
Easy to use
Unlimited file sizes
Client-side encryption
Innovative lifetime plans
Cons
No client-side encryption in the free plan
No dedicated live chat/phone support
pCloud is an online cloud storage with more than 10.000.000 users. There are no bandwidth limits regarding how many videos you wish to upload to the cloud. You only have bandwidth limits with using the sharing links, which depend on what plan you choose. The up/download speeds are unlimited and very fast when compared to other cloud storages. Syncing speeds between your devices are also one of the best on the market. You can also watch all of your movies and videos directly in the browser (there's no need to download them).
You can share videos by establishing a connection with your friend or simply by using a sharing link. You can also use their transfer function which simplifies the whole thing.
pCloud also offers client-side encryption which enables maximum protection for your files. Your videos are saved in 15 different racks or servers which guarantee that nothing will be lost in case of mechanical failure.
pCloud is probably the best option that you have if you're searching for cloud storage for videos.
Read the pCloud review here.
---
#2 Recommendation
Icedrive
€4.99/month 1000 GB
Additional Features
8.5/10
Pros
Great pricing options
Interesting lifetime plans
Modern and minimalistic user interface
Twofish client-side encryption
Responsive support
Great Android & iOS mobile applications
Cons
No selective sync
No block-level sync
No two-factor authentication
Icedrive is a cloud storage from the UK with a crazy focus on usability and security at the same time. The ability to stream movies and videos online in high quality, combined with Twofish client-side encryption certainly makes it one of a kind.
Read the Icedrive review here.
---
#3 Recommendation
Sync.com
$8/month 2000 GB
Additional Features
8.5/10
Pros
Zero-Knowledge platform
Not subject to US Patriot Act
Client-side encryption
30-day money back guarantee
Easy to use, modern platform
Great syncing, sharing and file retrieving options
Unlimited bandwidth
Cons
No live chat/phone support
No linux client
Sync.com is cloud storage based on the Zero-knowledge platform, making it one of the safer options out there. There are no bandwidth limits whatsoever. Up/download speeds may vary, depending on where you live. Their servers are set up in Canada, which is known for great privacy laws. Syncing speeds, on the other hand, are very good, almost instant. There's also plenty of additional sharing options like password-protected links and expiry dates though you can't watch the videos directly in the browser. All in all a great pick for your video storage.
Read the Sync.com review here.
---
#4 Recommendation
Additional Features
9.5/10
Pros
A variety of pricing plans
Easy to use with useful interface
Amazing sharing capabilities
GDPR compliant
Integration with Google Drive, Dropbox and OneDrive
Detailed monitoring
Cons
Syncing desktop client slightly complicated
No block-level sync
Low trash bin file duration
No client-side encryption
No live chat/direct calls
Koofr offers decent pricing plans and has a very useful userface. The syncing client they offer is slightly complicated and doesn't offer block-level sync despite the fact they don't offer client-side encryption. The file-sharing capabilities are on another level though and they certainly match and exceed other bigger cloud storage names. With an integrated video player, it's possible to watch movies directly in the browser.
Read the Koofr review here.
---
#5 Recommendation
Dropbox
€11.99/month 2000 GB
Additional Features
8.0/10
Pros
Easy to use
Quality sync options
Good file retrieving options
Diverse support
Cons
Semi-expensive
No backup feature
Limited sharing options
No client-side encryption
Prone to Patriot and CLOUD Act
Dropbox is one of the most popular cloud storages. Dropbox limits the bandwidth of the sharing links to 20 GB per day for free users and 200 GB for premium users. Up/download speeds could be better, especially when compared with other cloud storages like pCloud. It does lack the whole privacy area, which is why you should take a look at more secure cloud storage if you're sensitive about that. Having said that, it does have plenty of very useful features that make it one of the better cloud storage solutions out there.
Read the Dropbox review here.
---
---
Where do you save your videos? What are your thoughts on the best cloud storage for videos & movies?  Share your opinion in the comment section down below!