Best Cloud Storage For Music 2019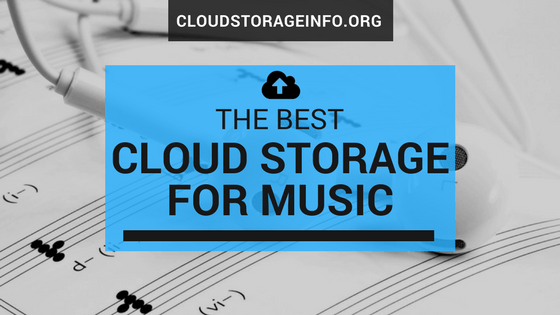 ---
Best Cloud Storage For Music
Best Cloud Storage For Music – It almost seems like the days of storing music on your hard drives are over. Either we listen to music through YouTube or we play it directly from some software like Spotify. But believe it or not, some of us still like to keep our own list of music safely stored on our hard drive.
I used to store my playing list on my PC but it wasn't very handy. I was able to listen to it while I was at home but that's pretty much where it's usefulness ended. I couldn't carry the music collection with me unless I plugged in my phone and uploaded it. But I had to do that every day in order to keep my list updated on both ends – and that was pretty tedious.
Well, that's where cloud storage comes in. It's not only useful for work documents (heck, I could leave work associated documents at work and wouldn't mind it :P) but with media as well. There are many real advantages of having your music in cloud storage. Before we jump into figuring out which is the best cloud storage for music, let me explain them to you.
Skip this and find out which is the best cloud storage for photos.
---
Available Anywhere At Any Time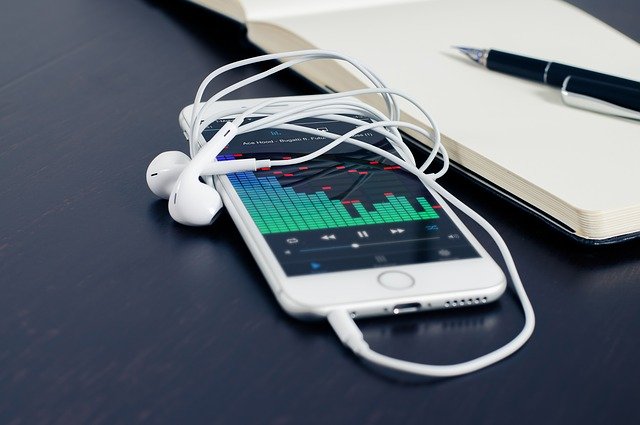 When you install applications provided by your cloud service across all your devices you'll have access to music at all times, wherever you are. Just upload the music on your computer and it will get synced to your smartphone or laptop where you can continue listening to it on the go.
---
Saves Storage Space On Your Devices
Uploading and making sure that all of the music is updated on all devices is time-consuming and annoying. If you decide to go for cloud storage you can have unlimited storage directly on your phone. All of the music is stored in the cloud so that it doesn't take up space on your device.
---
Guaranteed Safety
Hard drives are a mechanical device and everything that's mechanical will break sooner or later. By uploading your music to the cloud you get rid of that problem. Your files are backed up multiple times on different servers in multiple locations.
---
Sharing Music With Your Friends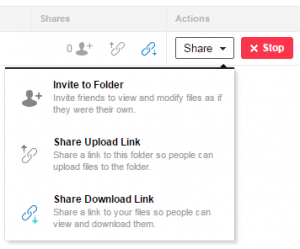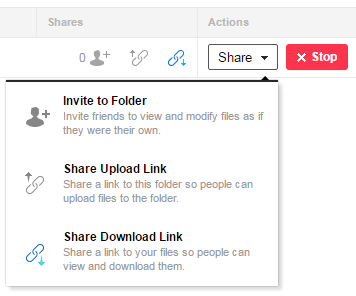 If you wanted, you could also create a shared folder with your friend so that you can both upload music to it and then listen to it together, while being in 2 different places. Pretty cool if you ask me.
---
Things To Pay Attention To When Picking Your Cloud Storage For Music
---
Sync
Whatever cloud storage you pick, make sure they have well-developed synchronisation system and apps that work without problems. You don't really want to end up uploading your entire music collection just to realise it won't sync to your mobile phone because of some glitch or bug. Pay attention to upload and download speeds as well. While it isn't that important on a daily basis it's definitely important the first time you upload your collection. You don't want to wait for a week before you can start using your cloud.
---
Capacity&Pricing
Cloud storage capacity and pricing go hand in hand. The more storage you want, the more money you'll have to put aside for it. With that being said, I am definitely not recommending you to go for the cheapest option out there. Pay attention to their features and how well does the service run. Reading a few reviews beforehand is not a bad idea either.
---
Mobile App
Pick cloud storage that has developed its applications for music as well. That means integrated music players that allow you to play directly from the cloud. That will spare you the issues of integrations within your mobile or on your computer.
---
Redundancy Systems
Doesn't matter why you're getting cloud storage, it's very important that you pick one that makes sure your files are backed up multiple times on different servers or locations. You can explore the cloud storage's website for that information or you can just check my reviews here at CloudStorageInfo.org.
---
Best Cloud Storage For Music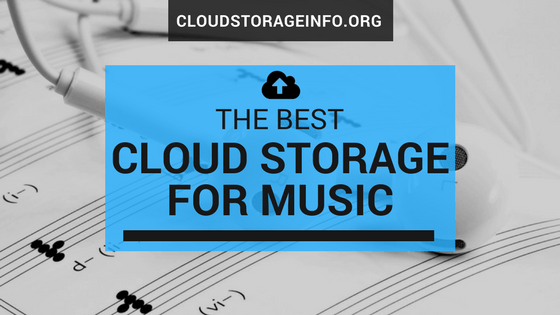 I have made the following recommendations based on hundreds of hours of research and testing of 25+ cloud storages. I have taken into account all of the important features listed above when deciding what is the best cloud storage for music.
I would also love to hear your thoughts about it in the comments section down below!
---
#1 Recommendation
pCloud
$4.99/month 500 GB
Additional Features
9.0/10
Pros
Up to 20 GB of free storage
Secure storage
Unlimited upload and download speeds
Easy to use
Unlimited file size
Client-Side Encryption
Great lifetime plans
Cons
No local encryption in the free plan
Lacks certain team features in the free plan
pCloud is absolutely my top pick when searching for the best cloud storage for music. It offers unlimited upload and download speeds and protects your files and music with the best security options available. If you want your music encrypted client-side you can also go for the pCloud Crypto. The free plan offers up to 20 GB of cloud storage.
pCloud has an inbuilt media streaming player which allows you to listen to your music directly from the cloud. It also offers a very affordable 500 GB plan which you can take advantage of if you have a bigger music collection.
It isn't good just for music, it has a wide variety of features that will make your life easier. The biggest of them is that it doesn't take up any space on your devices or computer to store your music.
Check out the full review of pCloud here or go directly to pCloud here.
---
#2 Recommendation
Sync.com
$8/month 2000 GB
Additional Features
8.5/10
Pros
Zero-Knowledge platform
Not subject to US Patriot Act
Locally encrypted files
30-day money back guarantee
Easy to use, modern platform
Great syncing, sharing options
Unlimited bandwidth
Cons
No live chat
No linux client
Sync.com doesn't provide a built-in music player which is what you will have to take into account if you go for this cloud storage. The reason it came in this article is that it's one of the best cloud storages out there. With its Zero-knowledge privacy and client-side encryption is one of if not the most secure cloud storage out there. When you join you get 5 GB of free cloud storage.
Unlimited bandwidth, great syncing and sharing options are one of the many features that Sync.com offers and is definitely one of the cloud storages I recommend to newcomers.
Check out the full review on Sync.com here or go directly to Sync.com here.
---
#3 Recommendation
Dropbox
€11.99/month 2000 GB
Additional Features
7.0/10
Pros
Easy to use
Quality sync options
Good file retrieving options
Diverse support
Cons
Semi-expensive
No backup feature
Limited sharing options
Hacked in 2012
Dropbox is one of the better cloud storages that you can use for your music collection. It has an integrated music player and a bunch of other features that aren't necessarily connected with music. Having said that you will have to make a compromise, due to the fact that Dropbox isn't the safest place where you can store your files. Their privacy settings are questionable, but that shouldn't be a big issue if you only plan to store music in the cloud. The free version comes with 2 GB of cloud storage.
Check out the full review of Dropbox here or go directly to Dropbox here.
---
---
Do you agree with my "Best Cloud Storage For Music List"? Let me know what is your favourite cloud storage in the comments section down below!