Jottacloud Online Storage – SCAM or LEGIT – Review 2019
Jottacloud
€7.50/month Unlimited GB
Additional Features
7.5/10
Pros
Easy to use
Mix of cloud backup&storage
Good mobile application
Cons
Speeds vary depending on where you live
Limited sharing options
No local encryption
Limited support
---
Jottacloud Review – SCAM or LEGIT – Quick summary
Jottacloud Review: Jottacloud is a Norwegian cloud service that combines cloud backup and cloud storage. It has an attractive upgrade plan with an easy to use interface. Options like file sharing&retrieving are a bit limited. Unfortunately, it doesn't offer local encryption and has limited ways of interacting with their support. Their mobile applications are well made and quite useful. All in all an ok cloud service, but there are better solutions available to you right now.
Click here to find the best cloud storage.
Read the full Jottacloud review down below.
---
Jump to:
Pricing & Plans
Who is it for ?
Ease of use
File syncing
File sharing
Retrieving files
Security
Online support
Additional features
Conclusion
---
Pricing & Plans
Jottacloud surprised me with its simplicity. You either pay nothing and get 5 GB of storage for free, or you upgrade for unlimited storage. I do like the simplicity, but what of those people in between? There's nothing to complain about since their price for the unlimited isn't expensive when compared to other cloud storages.
Unfortunately, there's no way to increase your free storage as there are no referral links or anything of that sort. You're stuck with that 5 GB unless you upgrade.
I must also mention that unlimited storage isn't what they actually say. You can find this in the Terms & Conditions:
"Users with an Individual account may use the Service for normal individual usage. Although Jotta does not limit bandwidth or storage on Unlimited subscription plans, we reserve the right to limit excessive use and abuse of the Service. If a user's total storage and network usage greatly exceeds the normal usage of an average Jotta user, and/or indicates that the Service is being used for other than normal individual use, this may in some cases be deemed as abuse of the Service."
This policy was actually updated on July 2017. They no longer have the 10 TB limit but resort to a different limit, which can be best explained by quoting an answer from their support:
"You are correct in what you write, we no longer have a strict 10 TB limit in our terms and conditions. We do still have a "Fair and acceptable use" clause. We evaluate each case separately now, against the statistical data on how much an average user consumes regarding storage space and bandwidth to our servers. 40 TBs of data is several times the average use for an account, so it is a good chance that uploading this amount of data will get you on our radar."
Plan
Pricing
Storage
Jottacloud Free
Free
5 GB
Jottacloud Unlimited
€7.50/month

€75.00/year

Unlimited
---
Who is it for ?
Jottacloud is suitable for users that are searching for a mix of cloud backup and cloud storage.
Having said that there are plenty of options available on the market right now, which you can find here.
---
Ease of use
Setting up your account with Jottacloud is relatively easy, just like with most of the cloud storages. Once you've done that the download for their desktop application will start immediately and you'll be redirected to your interface. There are five main folders available to you:
Synced files – This is where you'll want to keep all of the data that you want to be synced across your devices.
Backed up files – This is where all the folders and files from your devices that you decided to backup will be saved.
Archive – Here's where I would put large collections of photos or videos. This is the folder which will not be synced with all devices and won't take up space on your computer.
Shared files – All the folders or files that you ever shared with your friends or that they shared with you will show up in this folder.
Photos – You'll see all the photos that are on the cloud in this folder in the form of a timeline.
The interface is quite useful and just looks nice. That is if you're fine by having some purple colour on the top of the website.

---
File syncing
Jottacloud is available for you to install on Windows or Mac OS X. At the moment they don't have a client for Linux. Click here for a Linux cloud service.
The upload and download speeds vary depending on where you live and your internet speed. I did extensive testing with mine and achieved an average of 1 MB/s for upload and download speeds. This is enough for the smaller files but not even close enough if I wanted to backup my whole photo collection.
As mentioned previously the download of the desktop client starts as soon as you register. The options that you have available to you on the website are also available to you in the desktop app. The application creates an imaginary drive to which you can store your files. That drive is your sync drive.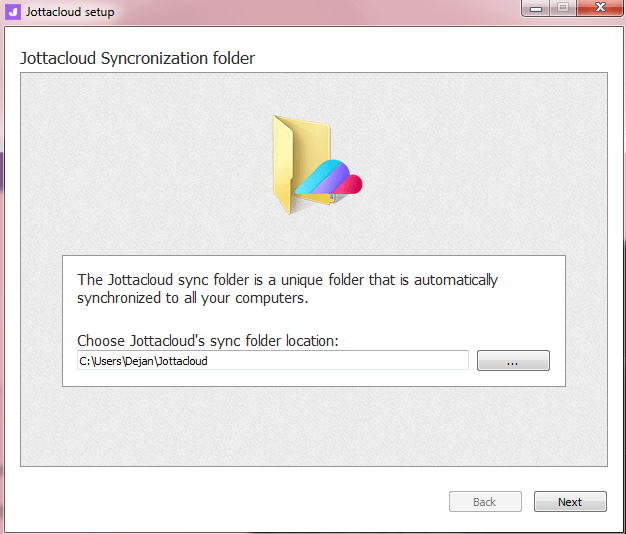 You can also backup files to the cloud. You do that by selecting specific folders that you want to be backed up. You just drag them into the app or find them through their explorer.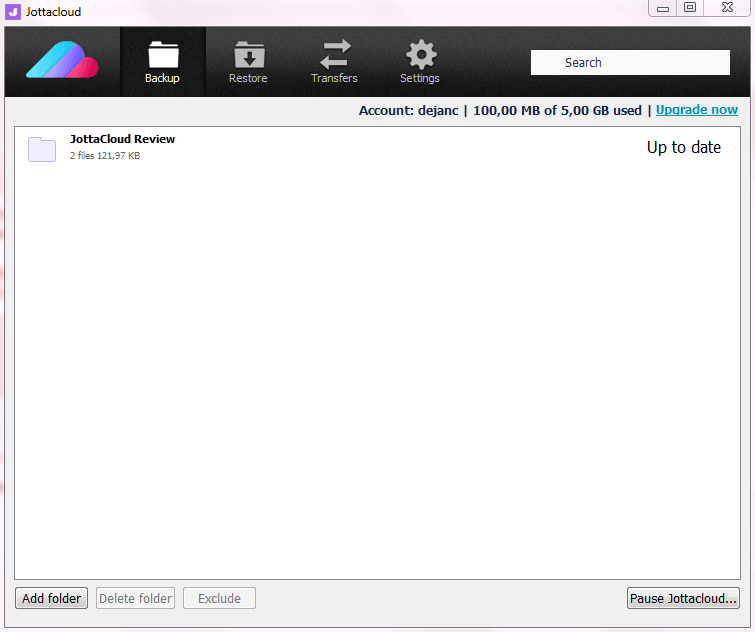 ---
File sharing
When it comes to sharing files, Jottacloud doesn't offer much. You can create a download link which you can then share with your friends. Your friends don't need a Jottacloud account to be able to download the file. There are no advanced options such as password-protected or time-limited links.
They're saying that you have unlimited bandwidth, however, if it exceeds the bandwidth of an average user your bandwidth will be limited, and you'll receive a warning.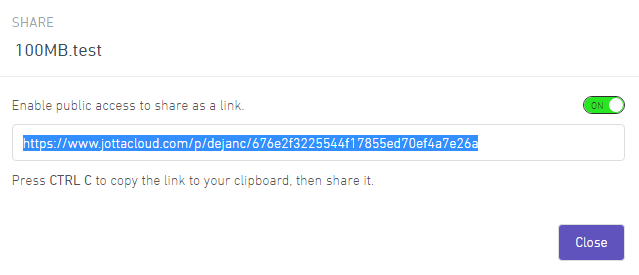 ---
Retrieving files
Files that you delete will be stored for 30 days in the trash folder. After that, they'll be automatically permanently deleted.
It also has a file versioning system. Jottacloud keeps five previous versions of your files. It's not much but it is something, and it can prove to be useful.

---
Security
Jottacloud has your files stored on their servers in Oslo, Norway or on leased servers across the globe. They don't mention anything about redundancy backups, so we don't know what's going on behind the scenes.
Local encryption is not available. The data traffic between your computer and Jottacloud has encrypted with 256 bits AES high-grade encryption. Additionally, your data is stored in Norway under regulation with Norwegian privacy laws.
If you want to know more about local encryption and would like to use a cloud service that provides it, click here.
---
Online support
If you have any questions, you should look at their FAQ page which does include some of the answers but not all of them. You can find their support email on their "About Us" page. There have also been reports from costumers saying that it takes a week before they come back to you, additionally to that they have broken a lot of promises that you can see on their forums, regarding the development of their service.
---
Additional features
---
Mobile Application
Jottacloud app is available to you on iOS and Android systems. There are two apps available to you. Jottacloud and Jottacloud Photos which focuses more on backing up your photos. Apart from that the application works fine and has all the features that are available to you on the desktop. You can also backup your the files that you have on your mobile which is a nice feature.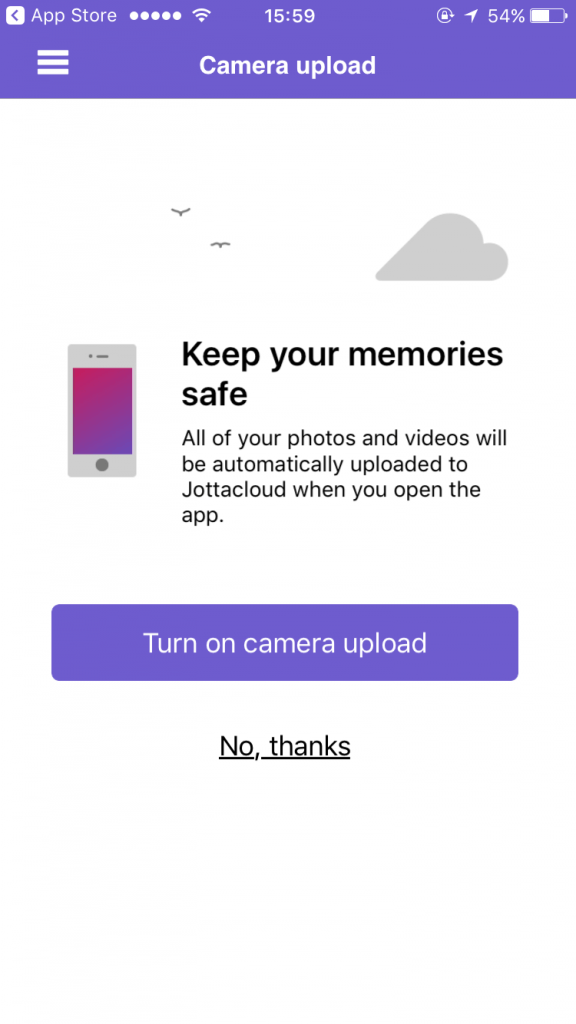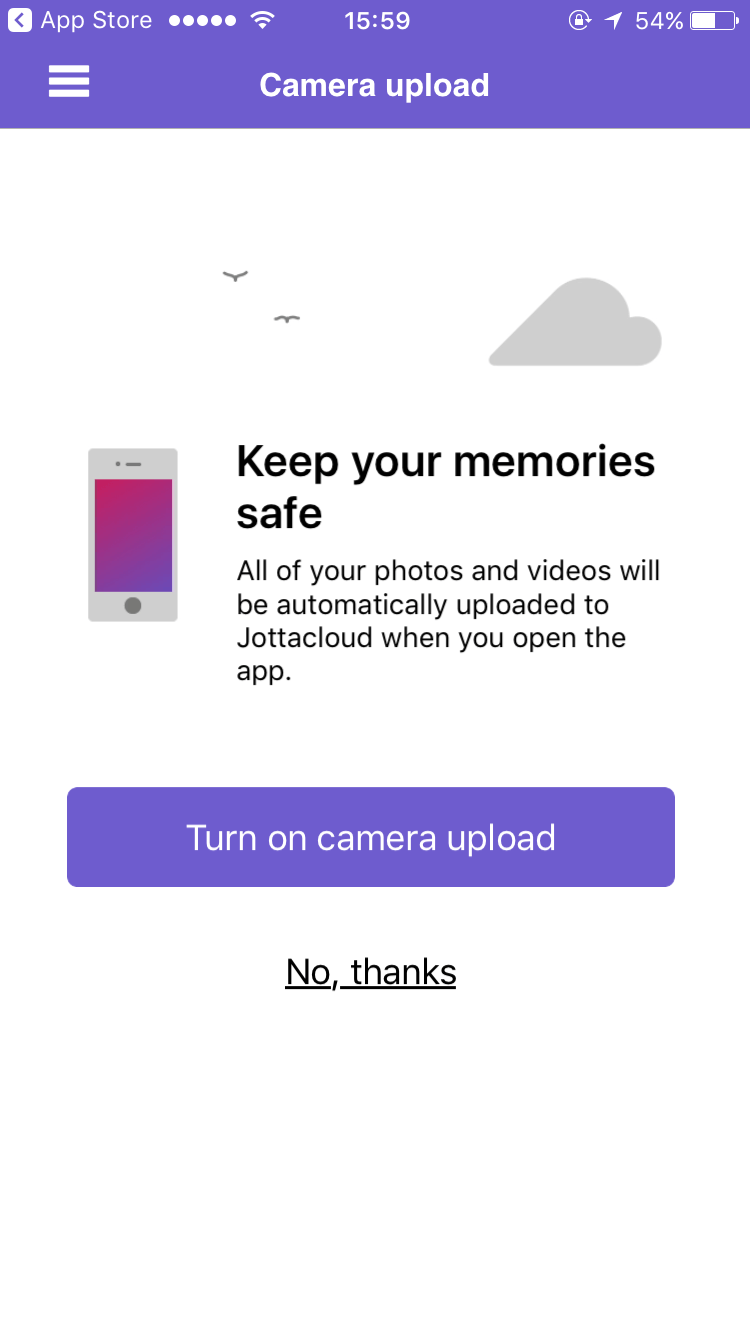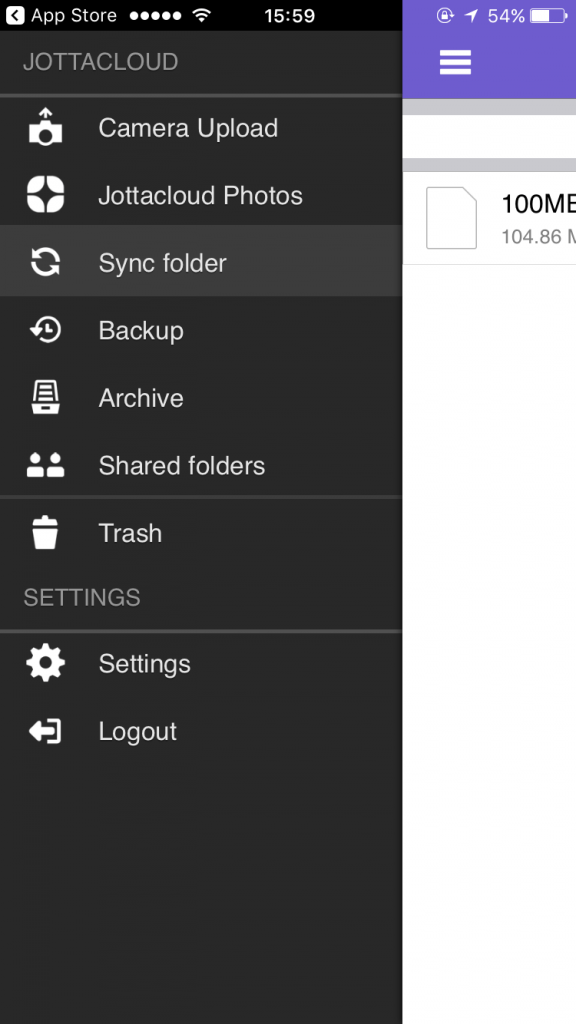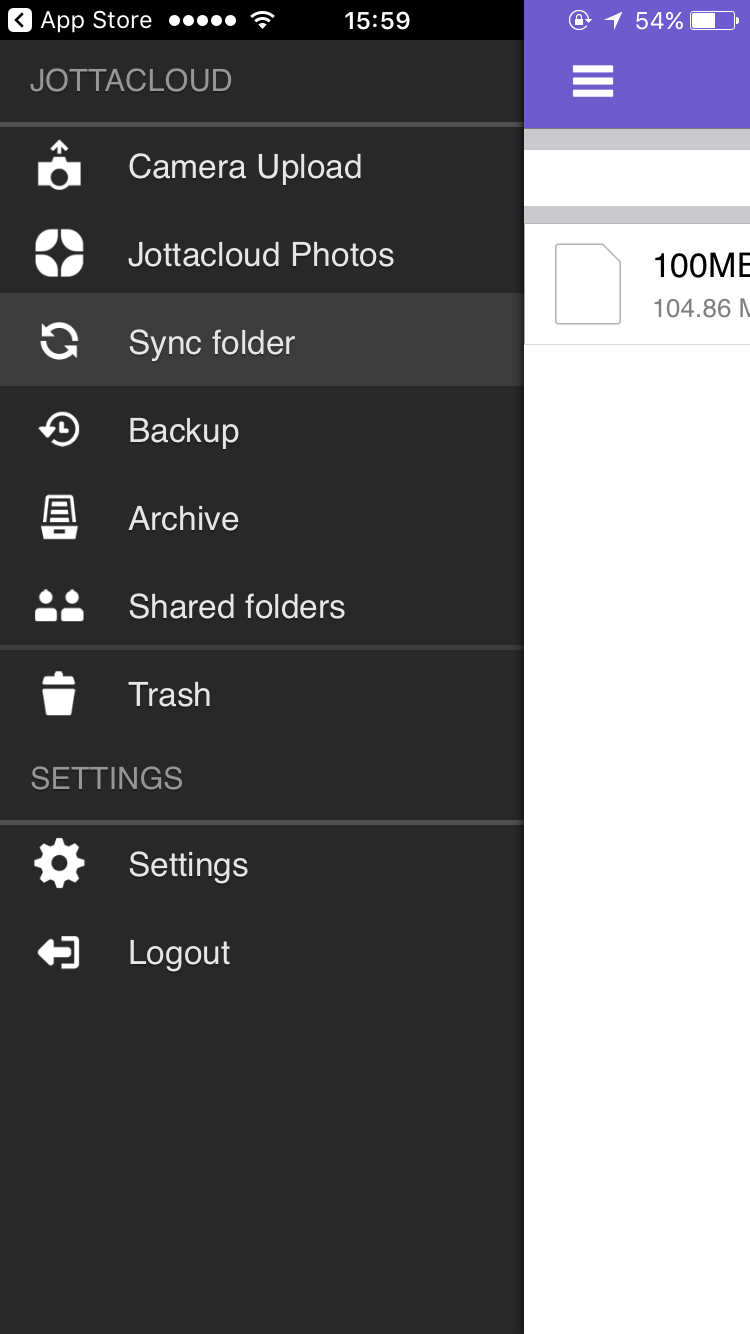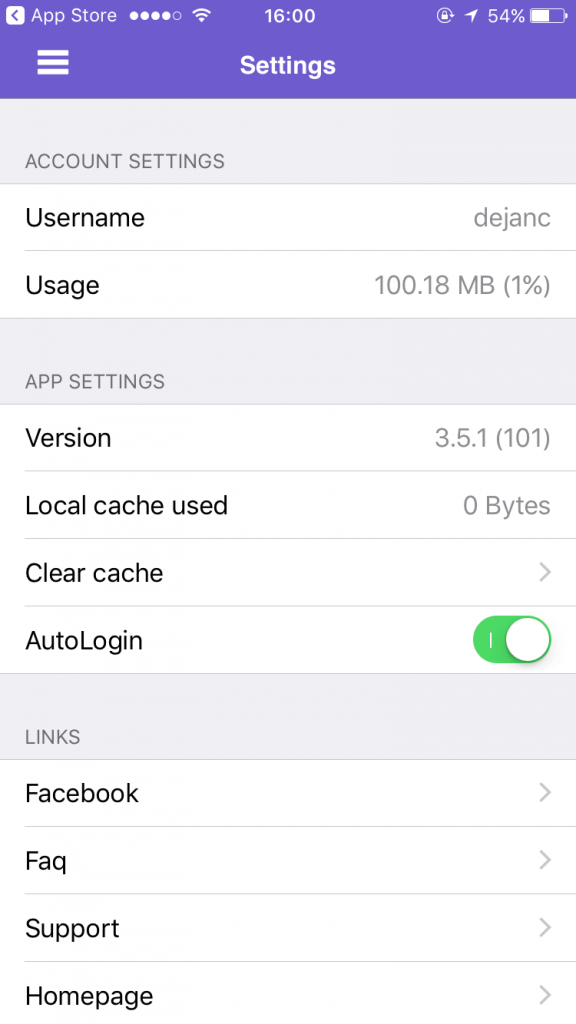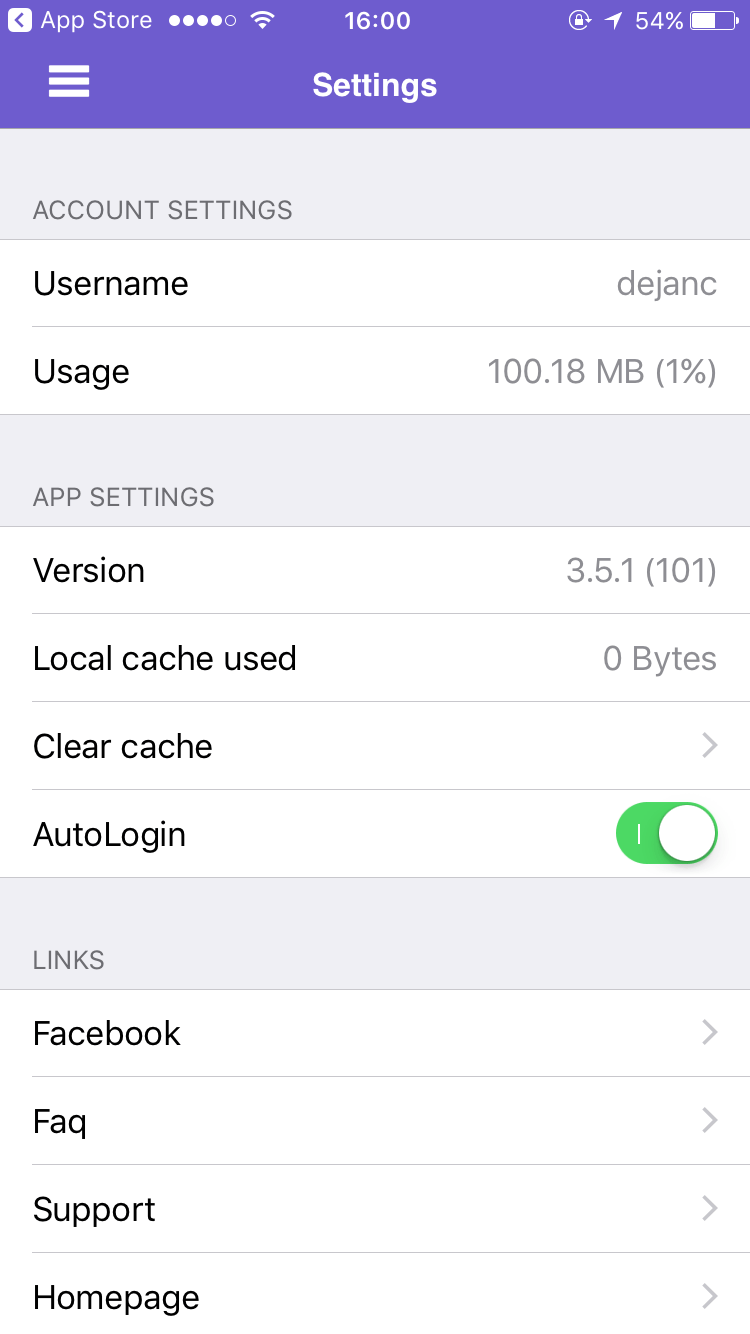 ---
Conclusion
Jottacloud offers an inexpensive upgrade plan with an easy to use platform. It's a mix of both cloud storage and backup. The speeds aren't the best, file sharing&retrieving options are very limited. Security of your files is a bit unclear and they don't offer local encryption which sets a drawback in my perspective. Online support is also very limited, which is almost a regular feature nowadays with other cloud storages. On the other hand, mobile applications are useful and well-developed.
If you're looking for a mix of both cloud storage and backup this is an ok choice, however, there are much better solutions out there.
Click here to find the best cloud storage.
---
---
Hopefully, we've gone through everything that you wanted to know within this Jottacloud review. If you have any questions feel free to ask them in the comments section down below and I'll answer them shortly!