---
Cloud Storage Black Friday Deals
It's this time of the year again when most of the stuff we want to get is cheaper… or do we? I think Black Friday is awesome but one must not get carried away by the flashy banners and titles all over the internet. Many merchants and distributers simply take their current prices, put some cool looking CSS and HTML around them to make it look like a Black Friday sale and push it to every corner of social media. I am not saying there aren't valid discounts all over the place though, I am guilty of taking up on Black Friday deals as well but I like to do thorough research before I plunge myself into anything. The same goes for Black Friday cloud storage deals. Every year we come around this special event with the cloud giants and every year we do our research diligently here at Cloudstorageinfo.org.
---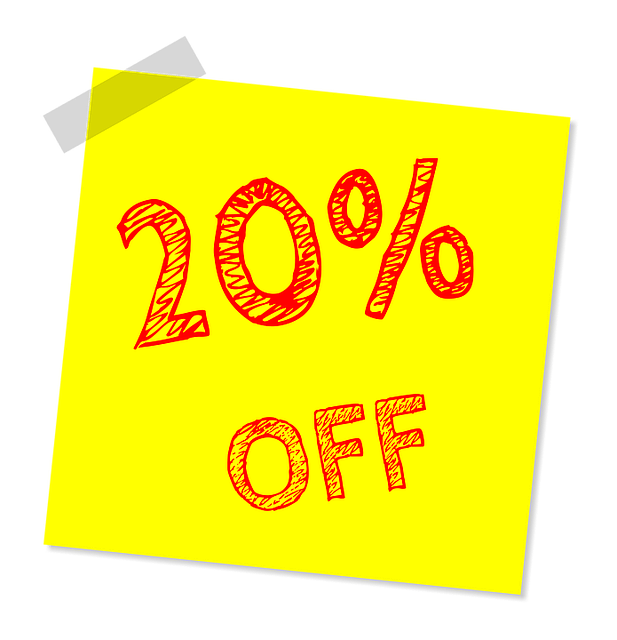 How to verify that the discount is real?
Well, you can't really unless you follow the prices of the cloud storage provider in question. The good news is, we do just that and have done it since 2015! Cloud storage providers don't change their plan prices often, it usually happens every few years when the management decides it's time to update the storage quotas to follow up with the progressing industry, when they introduce new features that are sometimes blocked behind an additional paywall, when they introduce business plans or something else.
Certain cloud storage providers also introduce special plans during various events such as the 4th of July Sales, Black Friday Sales, Cyber Monday Sales, Christmas Sales, New Year Sales, Summer Sales, Winter Sales,… You name it, they got it. These are quite rare in the cloud storage world though, with only a handful participating in such events. And let's look at it objectively – The goal of the sale is to get the money flowing into the company, paying for staff wages, various improvements to the service and at the end of the day, make additional profits to the stakeholders. That's fine though, that's how the world works and if we, the users, can benefit from it – WHY NOT!
---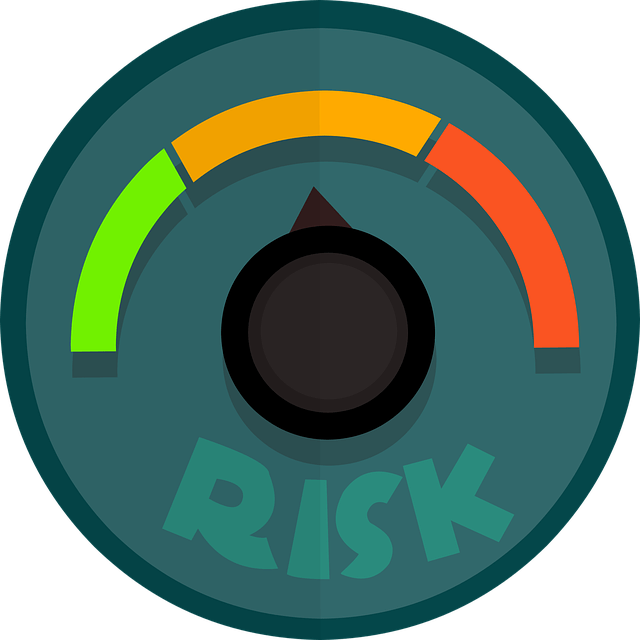 What are the involved risks?
Most of the cloud storage providers provide discounts during Black Friday on their lifetime plans or their yearly plans. Both require a level of commitment from the user. What if the cloud storage provider "goes under"? What if you don't like the features it offers after buying? What if the service doesn't work as advertised? What if you're facing technical issues that aren't being resolved by their support team? What if…
Well, that's why we're here. We've done the research and reviewed more than 45 cloud storage and cloud backup providers over the past years. When committing yourself to a long-term plan you should know where the cloud storage has been and where it's going. Buying a lifetime plan for a service that will stop existing 6 months from now is a complete waste of money, time and your nerves. Stability, quality and longevity are the keywords here. Degoo, for example, offers crazy storage capacity for a low crazy for a lifetime via 3rd party "deal websites". Once you buy it though, the problems start. The service is simply nowhere where it should be in terms of features and support.
There are various things you must watch out for when picking a cloud storage, without going deep into them here's a short list.
Pricing & Subscription Plans: A valid comparison with other cloud storage providers in the market is required while also taking into account what the service actually offers for the provided money.
Ease of Use: Is it easy to register, how responsive and modern is the userface, can you preview and edit various files directly in the cloud,…
File Syncing: What platforms is the service available on, what kind of a synchronisation system does it use, does it have selective sync, block-level sync,…
File Sharing: Can you share files and folders with others, what advanced options are available (password, expiry dates,…),…
Retrieving Files: Does it have a trash bin for deleted file? Does it have a versioning system? How long do files stay in there?
Security: Where are your files saved, what kind of encryption are they protected with, what's the privacy policy, what's the redundancy system,…
Online Support: Does the service provide an extensive FAQ base, e-mail support, live chat,…
Additional Features: What else does the service offer? Does it have mobile apps, integration with other services,…
The Black Friday deals listed below is what's available in the cloud storage industry today. We made sure to list all the real regular prices alongside them.
---
Cloud Storage Black Friday Deal: pCloud
pCloud
$4.99/month 500 GB
Additional Features
9.0/10
Pros
Up to 10 GB of free storage
Amazing sycing solutions
Unlimited transfer speeds
Easy to use
Unlimited file sizes
Client-side encryption
Innovative lifetime plans
US & EU Servers
Desktop folder backup included
Cons
No client-side encryption in the free plan
No dedicated live chat/phone support
One thing is clear with pCloud, they aren't going anywhere! They've been doing the Black Friday sale for at least 2 years now and it seems that works just great for them. They also happen to be on the top of our list that showcases the best cloud storage providers in the industry. They didn't just land there randomly though, the features they provide make them a worthwhile investment. We've also had a chat with the CTO of pCloud if you're interested.
Their user interface is easy to use with the option to preview images, listen to music and watch videos directly from the website. Their apps are available on Windows, macOS, Linux, Android and iOS so they cover the whole market. Both the file synchronisation and sharing have advanced features such as folder sharing, folder permissions, upload links, expiration dates, password protection, block-level sync, selective sync,… In terms of security, your data can be stored either in US or EU, with client-side encryption being available with their "Crypto" plan, using 256-bit AES encryption. Other security measures such as 2FA are also available. You can read the full review of pCloud here.
pCloud Black Friday & Cyber Monday deals:
500 GB
500 GB STORAGE
500 GB SHARED LINK TRAFFIC
SHARED LINK BRANDING
2000 GB
2 TB STORAGE
2 TB SHARED LINK TRAFFIC
SHARED LINK BRANDING
2000 GB + Encryption
2 TB STORAGE
2 TB SHARED LINK TRAFFIC
PCLOUD ENCRYPTION
---
Cloud Storage Black Friday Deal: Icedrive
Icedrive
€4.99/month 1000 GB
Additional Features
8.5/10
Pros
Great pricing options
Interesting lifetime plans
Modern and minimalistic user interface
Twofish client-side encryption
Responsive support
Great Android & iOS mobile applications
Two-factor authentication
Crypto payments on lifetime plans
Cons
No selective sync
No block-level sync
While much newer than pCloud, Icedrive has been pushing out updates ever since they opened their service to the public. It indicates that they have a capable team behind the service that's willing to put in the effort and see the project succeed.
Icedrive features a very slick and modern looking design with the ability to preview images, watch videos and listen to music directly from the website. It offers two types of desktop apps, available on Windows, macOS, Linux, Android and iOS. File sharing is also quite nice though it lacks some advanced features such as link download limits, upload links or folder permissions. Both the trash bin and versioning system are available. Icedrive has its servers across the UK, Germany and the US. The client-side encryption is available for all paid users, using the two-fish encryption protocol. Two-factor authentication for added security is likewise available. You can read the full review of Icedrive here.
Icedrive Black Friday deal:
PRO III (LIFETIME)
3 TB STORAGE
Client-side encryption
PRO VIII (LIFETIME)
8 TB STORAGE
Client-side encryption
---
Cloud Storage Black Friday Deal: Cubbit
Pros
Distributed secure cloud storage
One-time payment cloud storage
Expandable cloud storage with hard drives
Aims to reduce the CO2 imprint
Easy to set up and use
Up to 4 Cubbit accounts with one cell
Zero knowledge privacy
Client-side encryption
Extensive support options
Cons
Many of the features are still in development
Limited advanced sharing capabilities
No trash bin or file versioning
No mobile applications (on roadmap)
Cubbit is a P2P network of cells that creates a fully secure and private cloud storage that's always accessible, no matter where you are. It's an innovative platform that has many years of innovation left under its sleeve. They issue frequent updates that improve their service. They provide zero-knowledge privacy as well as client-side encryption which is quite an achievement for a service without a centralized data centre. Their desktop client is available for Windows, macOS and Linux. They are yet to release their mobile apps and some of the file-sharing features but they're definitely worth checking out – you can check our full review of Cubbit here.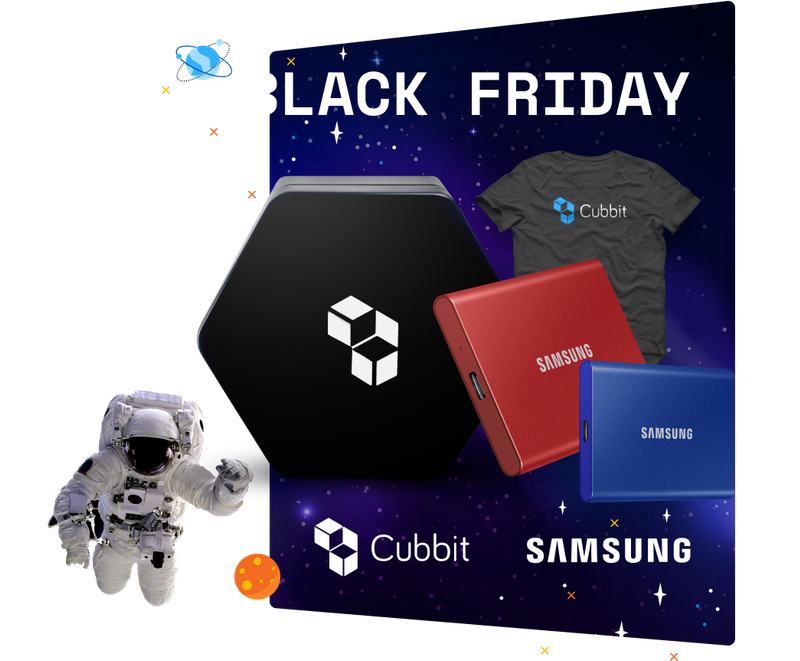 Cubbit Black Friday deal:
---
Cloud Storage Black Friday Deal: Koofr
Additional Features
9.5/10
Pros
A variety of pricing plans
Easy to use with useful interface
Amazing sharing capabilities
GDPR compliant
Integration with Google Drive, Dropbox and OneDrive
Detailed monitoring
Cons
Syncing desktop client slightly complicated
No block-level sync
Short trash file retention with the free plan
No client-side encryption
No live chat/direct calls
Koofr is a cloud storage based in Slovenia that offers a variety of pricing plans. It's easy to use and has a useful user interface with amazing file-sharing options. They also offer integration with Google Drive, Dropbox and OneDrive. Unfortunately, their service doesn't come with client-side encryption but they're definitely worth a consideration as displayed in our full review of Koofr here.
Koofr Black Friday deal:
---
Conclusion – Are Black Friday deals worth it?
With the Black Friday deals becoming more and more attractive as an opportunity for merchants to increase their sales over the years, one must keep a watchful eye for false promises and deals that merely lure people into buying something that might be cheaper elsewhere. The cloud storage deals presented above are in our opinion a great opportunity to save money in the long run. We've talked long and hard about cloud storage lifetime plans here if you have your doubts. Enjoy in the Black Friday sales and happy holidays!
---
---
What are your thoughts on Black Friday cloud storage deals? Have you taken one up with one of the above providers? Let us know down below!