Box Online Cloud Storage – Independent Review October 2019
Additional Features
8.0/10
Pros
Free 10 GB storage
Integration with Office, Google Docs, etc.
Great 3rd party programs
Good Sync&Share options
Secure storage
Cons
No file versioning in the free plan
250 MB file limit in the free plan
---
Box Cloud Storage Review
Box cloud storage review in a few words: "This is perfect cloud storage for users that need up to 10 GB of storage." Box is a cloud storage, known more in the business world. While uncompetitive in prices, when talking about personal usage, it offers a lot of features that you can benefit from. It also provides a free 10 GB storage for anyone who decides to join. The overall quality of the service is very good. The integration between various other programs like Office, Google Documents, etc. is excellent.
There are no backup features included.
Read more about Box down below.
---
Jump to:
Pricing & Plans
Who is it for ?
Ease of use
File syncing
File sharing
Retrieving files
Security
Online support
Additional features
Conclusion
---
Pricing & Plans
I think it's the best if I say it from the start. Box, as a cloud service is meant more for business companies, but you can sign up as a personal user as well. You can still get that free 10 GB and if that's enough for you, great! When compared to other services Box doesn't match them. Their personal plans seem a bit out of date and rather expensive. Here's the chart.
| | | | |
| --- | --- | --- | --- |
| Plan | Pricing | Storage | Details |
| Box Personal | Free | 10 GB | Box Personal is free to use for an unlimited time. It comes with almost all the features that are available in the Box. |
| Box Personal Pro | $11.50 / month | 100 GB | Comes with additional features like increased storage, file limit and file versioning. |
Here're some of the features comparisons between the two plans. There are some other minor differences to it as well.
Storage limit

Personal – 10 GB
Personal Pro – 100 GB

Max file size

Personal – 250 MB
Personal Pro – 5 GB

Version history

Personal – None
Personal Pro – 10 versions

Bandwidth limit

Personal & Personal Pro – 10 GB
---
Who is it for ?
This service is more suitable for business owners, but can be used for personal use as well. If you want to have a lot of features at your disposal, quality cloud storage to which you can store your files, ability to share your files and sync them across all your devices, then this is for you. Keep in mind that you can get up to 100 GB only by upgrading to the Pro plan.
---
Ease of use
Box is rather easy to use if you want only to upload your files and keep them there. There are a lot of additional features that need to be examined more thoroughly before using them. The interface itself looks modern and easy to navigate through. There are some other options under some small buttons, which you have to find once and then you know they're there. Apart from that it just looks nice and gives you a feeling that you're using a professional cloud service. It's simple and straightforward. One thing that I noticed is that it feels a bit slow sometimes and unresponsive.
You can also check your connection to Box through their diagnostic program. When I ran the program, I achieved nearly the maximum speeds that my provider offers, which is good.

---
File syncing
Box Sync is a desktop version of Box. It allows you to have a virtual drive right in your library. Once you install it, it's easy to use. It becomes just another drive to which you can store your files.

If you go to Box in your browser, you can decide which files would you like to have synced with your desktop and mobile application. By default, all files are synced, apart from folders which you have to enable manually.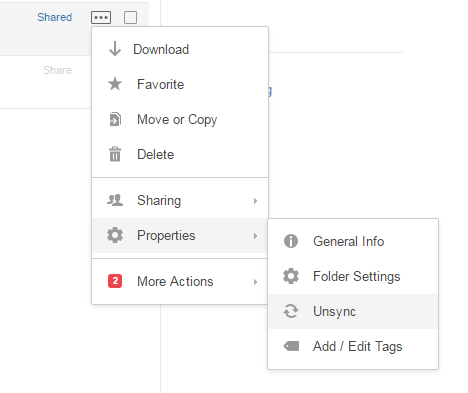 ---
File sharing
While in Box Sync (desktop application) – If you need to share any of the files you just right-click on them and select the "copy link" or "e-mail link". If you choose the first, it copies the sharing link of that file to your clipboard.
You can also invite other people and give them access to your folders and files with different permissions.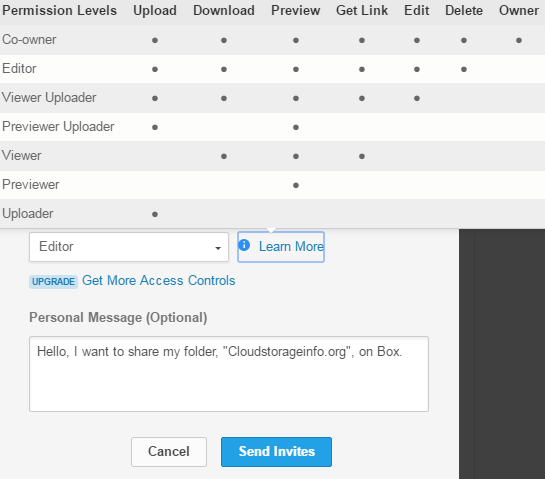 If you're using browser version, you just click on the "share" button. It brings up some additional options, but what it essentially does is, it provides you with a link that you can then share forward.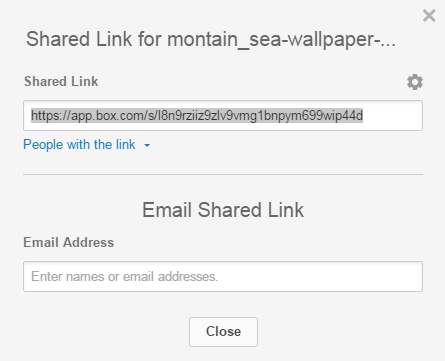 ---
Retrieving files
You can recover your deleted files within 30 days of deletion. After that, they're permanently removed. Moderators can only change this in business and enterprise plans.
File versioning, on the other hand, isn't available to all users. This feature can be used by Pro users only. It automatically saves up to 10 previous version of the file you're editing. This can prove to be very useful, especially if you're a baboon like me and are likely to mess something up.

---
Security
Box was the first of the cloud storages to create a new level of content management security that uses access controls that are role-based. This means that you can enjoy uptime 99.9 percent of the time guaranteed and benefit from high-grade SSL encryption. You can be carefree when uploading your files to Box.
---
Online support
Now, this is a topic that I've been looking forward to. I believe Box as cloud storage has one of the biggest forum communities. There's usually a couple of hundred of people online at all times, and the forums itself are filled with all the information you need.
If only that wouldn't be enough. They provide live chat support during their working hours. You just send a message and a staff member comes by in a few minutes, and from that point forward you just continue the discussion about the problem. If you send a message while non-working hours they reply the next day through e-mail.
When I contacted them, they had the answers to almost all of the questions.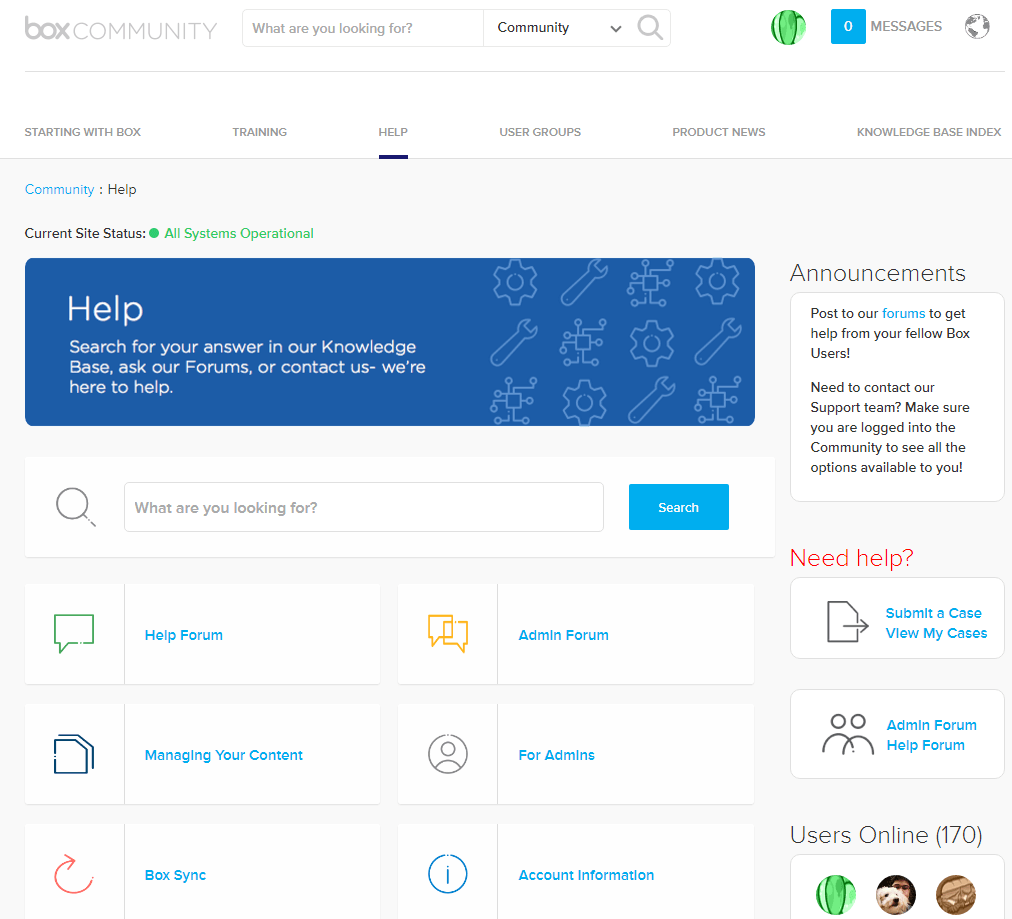 ---
Additional features
---
Numerous applications
Box has created a unique environment for all developers. It has a lot of his official apps that you can use, and it has a lot of 3rd party programs that you can integrate with Box. The integration that it has with other "giants" is just unbelievable. Here's an example of it: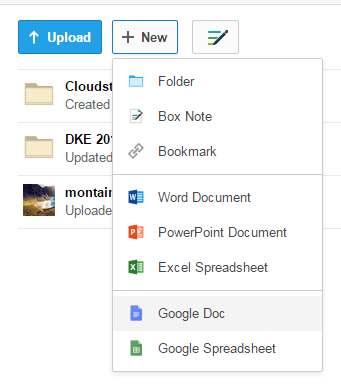 You can create a Word or any other document directly through Box on the website itself. How awesome is that? Then you just save it to any folder and continue next time, wherever you are.
There are a lot of 3rd party programs as well, made by various companies, which you can use.

To see the full scale of these applications and to see if you would be interested in any of them click here.
---
Mobile Applications
Box offers its official app both for iOS and Android. It enables you to manage your files wherever you are. You can also access them offline if you save them manually. Despite some negative reviews on the app store, I haven't run into any troubles so far. The application feels very responsive and straightforward to use. Here's how it looks.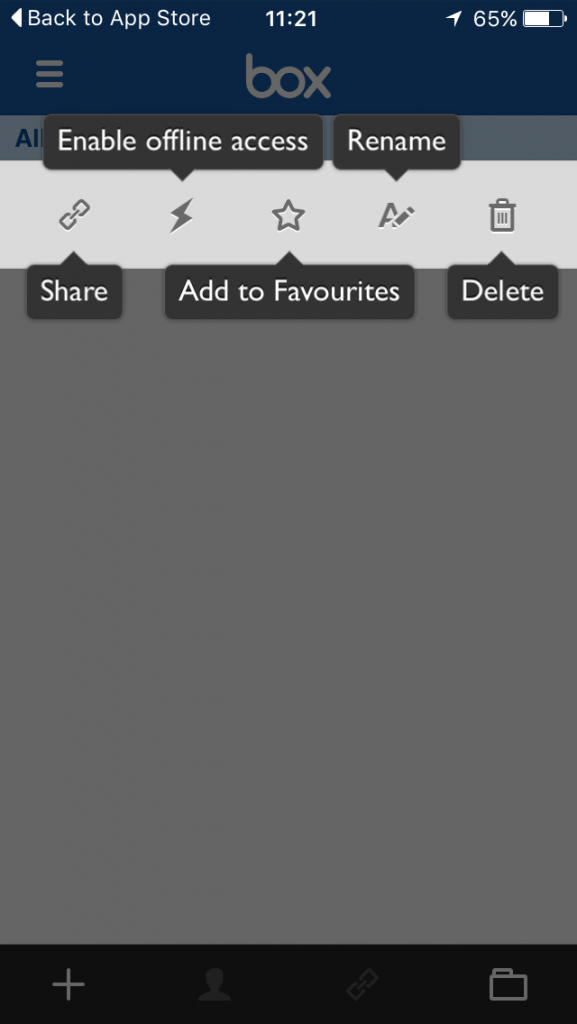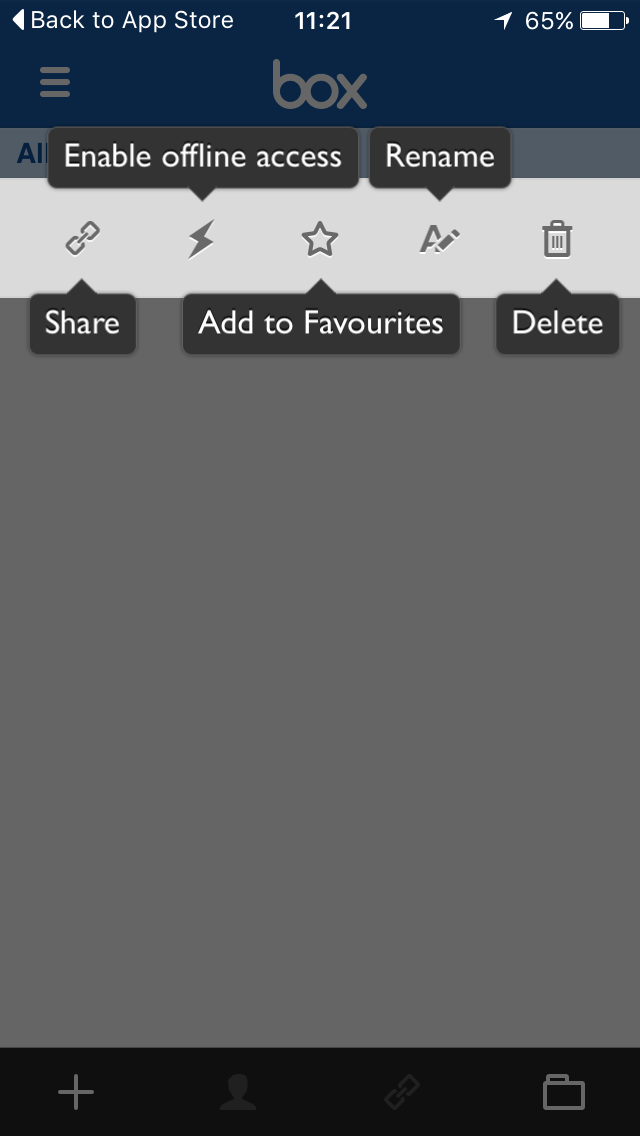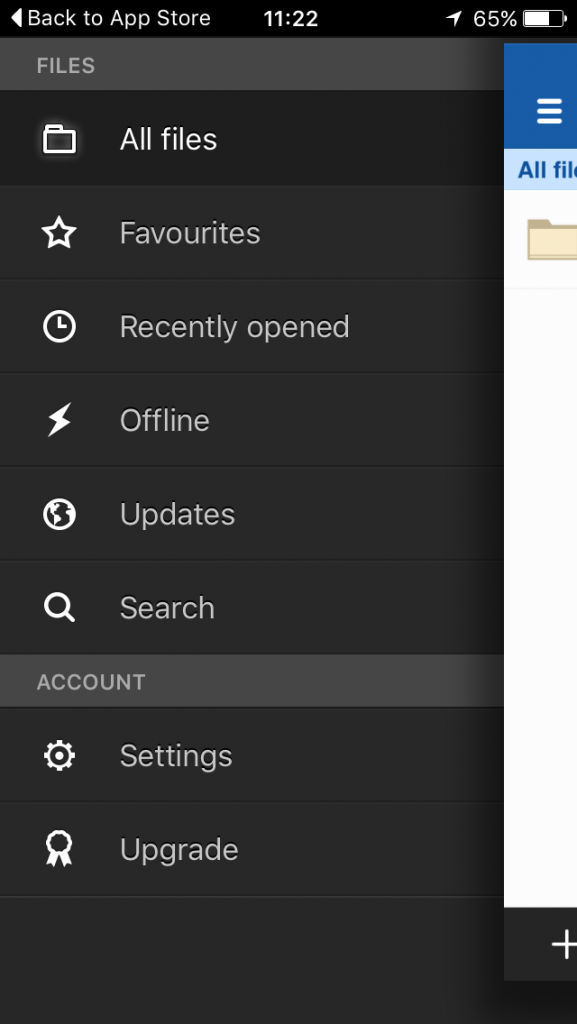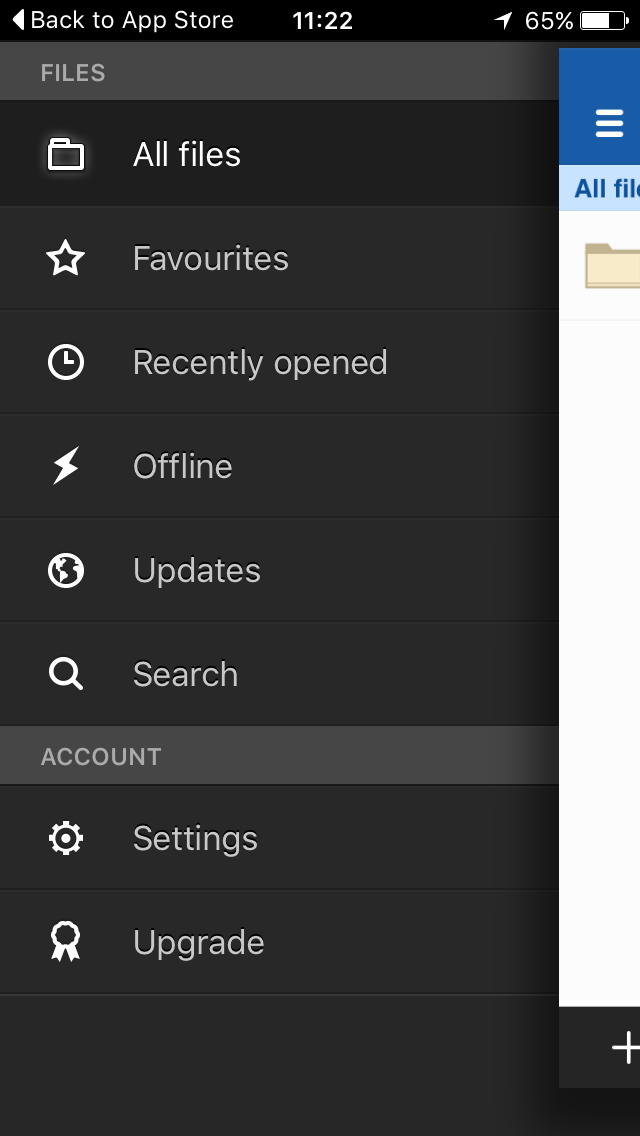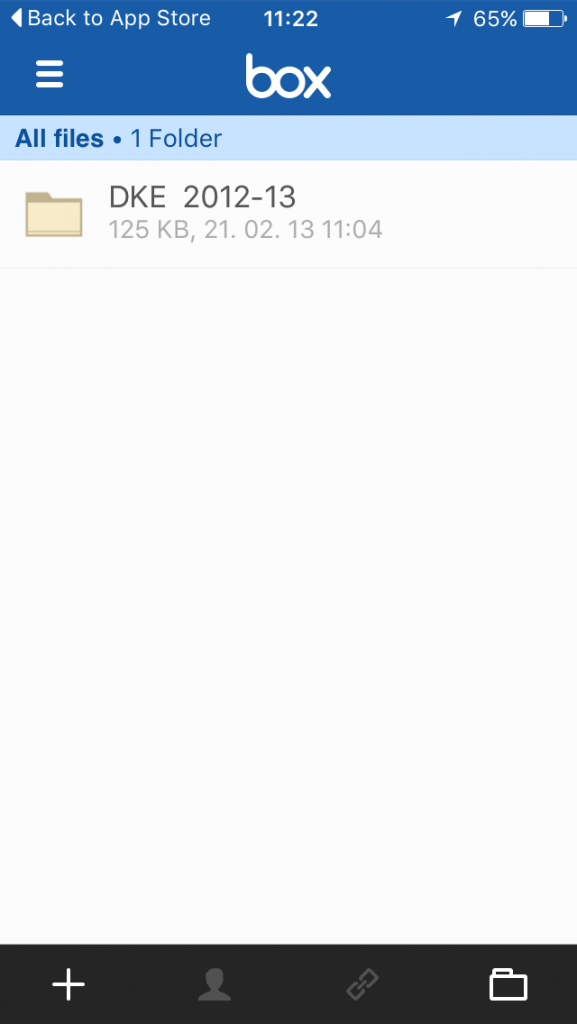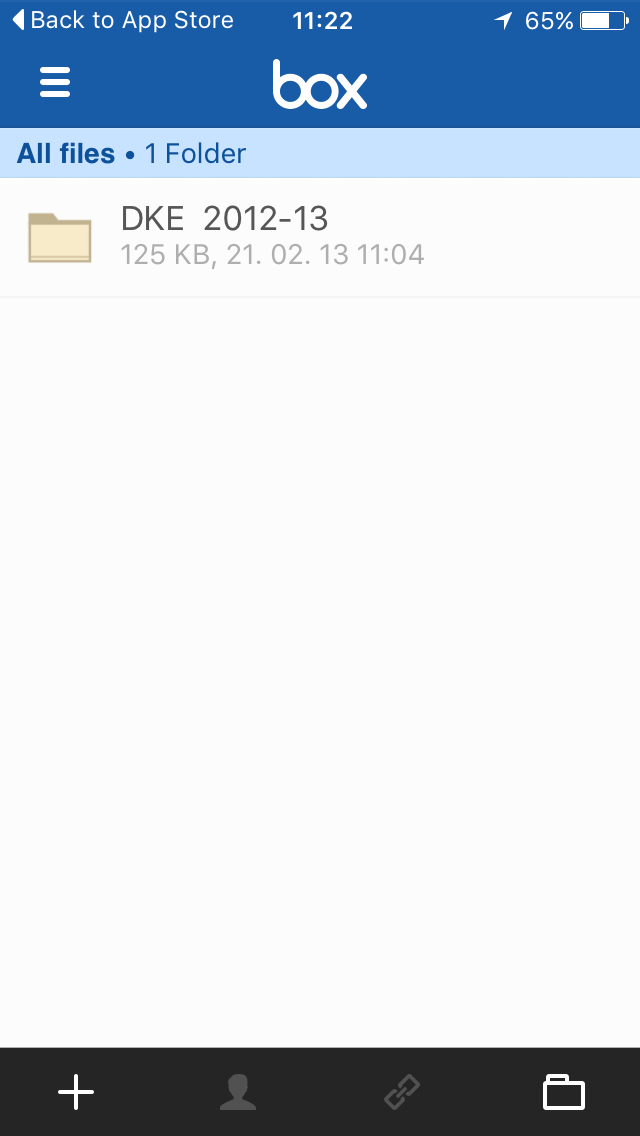 ---
Conclusion
Box is one of those "get what you pay for" services. Despite its uncompetitive prices (Personal Pro plan), there are so many features that come with it. If you're looking for business storage, though, this is one of the better options to pick from. I will be doing a separate review on Box Business service since there's a lot to cover.
Hopefully, we've gone through everything in this Box cloud storage review. If you're looking for cloud storage and don't need much space, but enjoy the additional features that come with it, this is the choice for you.
---
---
Hopefully, we've gone through everything that you wanted to know about Box within this Box review. If you have any unanswered questions feel free to ask them in the comments section down below and I'll answer them shortly!