10 Ways To Protect Your Privacy Online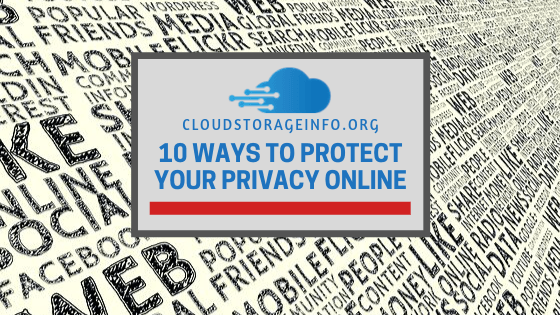 10 Ways To Protect Your Privacy Online
The internet is full of amazing content and features. It provides us with immediate access to all kinds of content, however, there are some downsides too. There are hackers lurking online as well, and they are using all kinds of methods to infiltrate your devices and access your content or personal information. Protecting your privacy online has become a very important matter, and that's why you need to take your time and actively find a way to stay safe while browsing online and performing all your tasks. Thankfully, not all is lost, because you have a variety of methods you can use to protect yourself online. Here you have a list with 10 ways to protect your privacy online. Check them out and you will be incredibly happy with the results!
---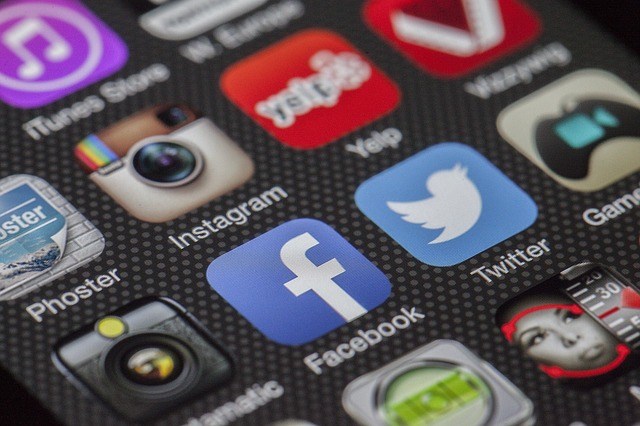 Change the social privacy settings
One of the most common ways people get their data stolen is via social media. Sharing too much information on social sites and making it public can sound great at first, but you don't know who can see all that content. Which is why we recommend you to share as little information as possible on social media. You should also add only people that you know and keep the content private or solely for friends that you know. This way you will keep any possible intrusions at a minimum. Just try to use this approach properly and you will like the results quite a bit in the end.
If you're not using social media, make sure your child isn't sharing too much on the internet via it!
---
Use anti-malware and internet security software
These tools are designed to offer a lot of protection for your content in the online world. And it makes a lot of sense to use this kind of stuff because they have real-time protection. So if you want to protect yourself in the online world, this is definitely one of the best methods you can use to achieve such a goal. And the results will be amazing because of that. In addition, keeping your computer up to date or the phone up to date is just as important. You will have all the latest security features and that can be quite amazing every time, keep it in mind for the best results.
---
Make your browser more secure
Ideally, you want to turn off third-party cookies. Advertisers are using cookies to see your location and you will receive tailored ads. That might sound great, but when a hacker accesses your stuff, you will have quite an interesting experience every time. Just consider giving that a shot and you will be quite happy with the experience and results.
---
Use a secure search engine
Google might sound great, but they do require a lot of data from you. While they use that to tailor the search info to your needs, they also open you up to security breaches. DuckDuckGo is a secure search engine that doesn't track any personal data, so you can search anything you want without having to worry about hackers. They don't keep your search history, so there's no need for incognito modes or anything like that. It really makes all the difference, which is why you may want to give it a try and test it out for yourself.
---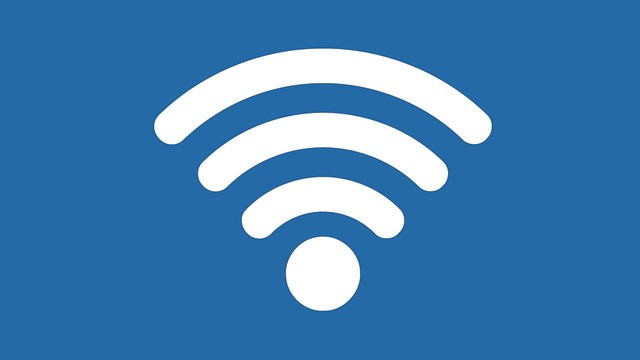 Avoid free Wi-Fi connections in stores
While this sounds convenient at first, the main problem is that you don't really know who is watching your internet traffic or how they can access it. You may use it for random online searches, but don't share private data or enter bank accounts for example via Wi-Fi. It's not secure and it will be quite the issue. A good idea is to opt for a VPN connection when you use public Wi-Fi. Even if hackers might be able to access your stuff online, the chances of them seeing your content are super low. That's because VPN solutions encrypt your traffic, and that certainly makes quite the difference in a situation like this.
---
Don't install random software, use only apps and software you trust
There are tons of apps that sound amazing online, but not all of them are very helpful or secure for that matter. What you want to do is to make sure that you get all these apps from sources that you trust. If you do a quick search you will notice that many software tools and especially mobile apps have malware. That malware will steal your personal data, so obviously you want to avoid any situation like this. Handling all your data correctly can make quite the difference here, so make sure that you take your time and study every app to avoid issues. It will be a very good idea to keep in mind.
---
Avoid promotions or giveaways that sound too good to be true
When something sounds too good to be true online, it probably is. The reality is that you will find tons of scammers online and you really have to make sure that you step away from scams untrustworthy websites. A common tactic with scammers is to pressure you to give your information be it for a giveaway or they say there will be dire consequences if there are problems.
What you have to realize here is that professional businesses and the authorities are not making unsolicited calls to ask for a private information online. When you learn about this kind of stuff, make sure that you go to the office to share information. Otherwise, there will be problems and that's what you want to keep in mind here.
---
Offer personal info only to people you trust
The last thing you want is to share your personal information randomly. The best thing that you can do is to really take your time and find a way to enjoy the experience and just have fun as you see fit. That's the most important aspect, and the payoff itself can be quite an extraordinary experience because of it. As we mentioned earlier, if the authorities ask for personal information like this, go to the local offices. Or at least use a separate browser for this type of transactions, clear its data and all content often and you will be fine. Otherwise, you might end up with your data hacked and that alone can be quite the problem more often than now.
---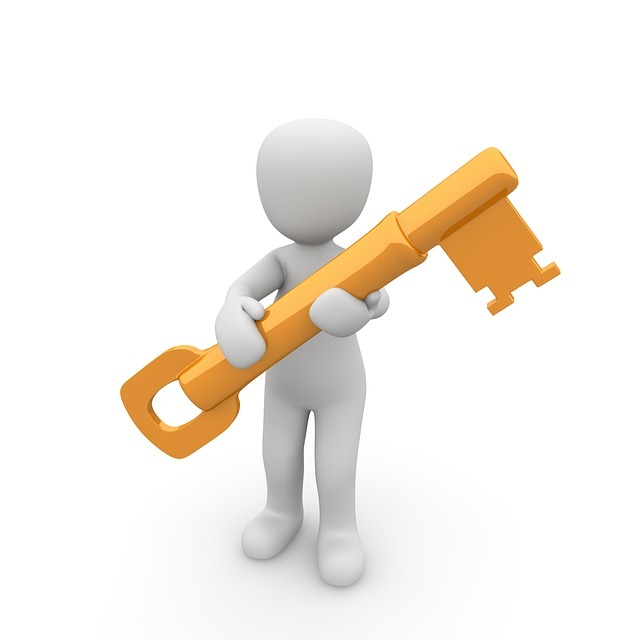 Use different passwords for all accounts
It's very important to use different passwords for every account you make online. That's why password generators are so interesting and appealing because they help you generate and remind yourself of any passwords you are using. The system is great, it's easy to adapt and the results as a whole can be quite impressive every time. It does take a little bit of time to get used to password generators, but they look great and provide that sense of value and professionalism you really want. That's the thing you need to focus on here, quality and value at the best prices on the market no matter the situation. You can also remember different passwords very easily as explained in this article.
Creating complicated passwords makes a lot of sense and you want to change passwords and try out all kinds of combinations often. The reason is simple, if you make changes and customize passwords often, nothing will stand in your way. It will definitely take a bit to achieve those results you have in mind, but if you approach this wisely, nothing will stand in your way.
---
Rely on two-factor authentication
If you really want to avoid any data leaks or problems, then it makes sense to use two-factor authentication systems if possible. That helps quite a lot because you will need to share the code you received on your phone in order to access everything online. That certainly works and it has the potential to really change things and push them to the next level all the time. If you handle this correctly, then you will be very happy with the experience, so take that into consideration if possible.
We recommend using two-factor authentication because it's powerful, dependable and it certainly helps make all the difference every time you use it. Of course, you still need to pay attention to what sites you are visiting and what content you access. But it's certainly better in regards to the overall protection you can have. Thankfully most of the important apps and tools allow you to use two-factor authentication, so you should totally check it out.
---
Conclusion
It's always a very good idea to take your time and find a way to handle this process in a meaningful way. We recommend you to do whatever you can in order to protect your information online, as hackers are always there ready to steal your data. Proper patience and focus are crucial here since you need to implement all these ideas and ensure that everything is working properly and without any issues. It's important to understand what you are getting into when you use free apps or when various random websites ask for your personal data. Never share your identity online, unless you work with apps or people that you trust. Otherwise, dummy info, temporary emails or adjusting privacy settings will be the right way to go!
If you're using cloud storage, make sure to use one that takes care of your privacy and protects your files. Online cloud storage can be very secure if it uses the right structure. We have reviewed a lot of cloud services in the past years, check them here.
---
---
Do you have any thoughts of your own about the 10 ways to protect your privacy online? Let us know down below!