Yandex.Disk Cloud Storage – Pricing & Plans – Review October 2019
Yandex.Disk
$2.00/month 100 GB
Additional Features
7.0/10
Pros
Easy to use
Office integration
Good prices
Protected from U.S. government agencies
Desktop screenshot tool
Cons
Limited sharing options
No versioning system
Speeds may wary outside Europe
---
Yandex.Disk Review – Quick summary
Yandex.Disk or shall we call it, the Russian Google is one of the better options you can pick from. It's decent cloud storage which competes with the western companies quite well. Yandex Disk pricing & plans come into the mid-class when compared with other cloud storages. It lacks some sharing options, has no versioning system and online support could be better. But if you ignore that and want cloud storage that isn't accessible to the U.S. government agencies you've come to the right place.
Read the full Yandex.Disk review down below.
---
Jump to:
Pricing & Plans
Who is it for ?
Ease of use
File syncing
File sharing
Retrieving files
Security
Online support
Additional features
Conclusion
---
Yandex Disk Pricing & Plans
Yandex.Disk has a few pricing plans that you can choose from. You don't really gain any additional features if you upgrade, apart from the increased storage. In case you choose to go yearly, you will save 17% on each plan.
Plan
Pricing
Storage
Yandex.Disk Free
Free
10 GB
Free + 10 GB
$1.00 / month

$10.00 / year

20 GB
 Free + 100 GB
$2.00 / month

$20.00 / year

 100 GB
Free + 1 TB
$10.00 / month

$100.00 / year

 1000 TB
---
Who is it for ?
Yandex is a company situated in Russia, you can call it the Russian Google, which it really is. It operates the largest search engine in Russia with about 60% market share in that country. If you're searching for a decent cloud storage service that limits U.S. government agencies from accessing your files, then Yandex.Disk is for you. Keep in mind that the download speeds are the best in Europe and might vary in the other parts of the world.
---
Ease of use
If you already own a Yandex account you're pretty much set to start using Yandex.Disk. If not, then just make an account which takes a minute or two.
The interface itself looks decent and is actually quite useful. You can search through your folders like you would on your PC, or you can click on the "All photos" or "Albums" folder which will show you all the pictures in one place. It's also very responsive. They implemented a nice feature where you can check all the changes that happened on your cloud under the "History" tab.
You can choose from 3 different views of your storage. The navigating itself it's quite easy once you get the hang of things.

You can also modify Office documents directly on the cloud since they implemented Word, Excel and Powerpoint.

---
File syncing
The synchronization between devices was done incredibly fast. The moment I started uploading from my computer to the internet, the synchronization began on all other devices at the same time. The upload and download times are decent, but nothing out of the ordinary. It depends on where on the globe you're situated since Yandex comes from Russia and has its servers situated there as well.
Uploads are limited to 2 GB per file on the website and 10 GB elsewhere (desktop).
The desktop application creates an imaginary drive on your computer. It's available for Windows, Linux and Mac.

There is also an interesting feature integrated into the desktop application which allows you to take screenshots, which can potentially remove the need of having an additional application like Gyazo.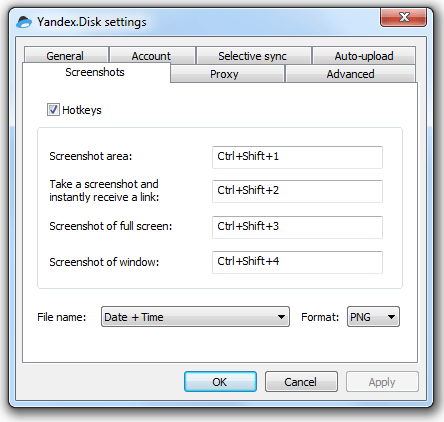 ---
File sharing
Sharing files with Yandex can be quite interesting. It doesn't offer many options like password protected files or setting up expiry dates and such. You can share your files by creating a link which you can then share with your friends via email, social media or even create QR code.
Your friend or co-worker doesn't need an account at Yandex.Disk to view the files. He will need it for editing word documents online, though. Well, he can always just download the file, edit it on his computer and send it back to you. The first option is a lot easier, though.
There's also an option for you to turn off the link which stops anyone from opening it in the future.
---
Retrieving files
Files that you delete will be stored in your trash for 30 days after which they are automatically removed from the server. Once that happens you can't retrieve them anymore. Files in the trash still take up storage, so if you're looking to free up some space, you'll probably remove them from the trash manually.
Yandex.Disk, unfortunately, doesn't offer any sort of versioning system.
---
Security
Yandex.Disk is very shady about its security. They haven't responded to my e-mails neither have posted any information on their website about it. They haven't provided any information about whether the files are encrypted on the server or what protection they're using. If you're very conscious about that you have every right to avoid Yandex from this standpoint. We can only guess how they protect our files.
---
Online support
If have any problems will the cloud storage, your best chance is to search through their FAQ base. There's quite a bit of information there, but I can't guarantee that you will find what you need.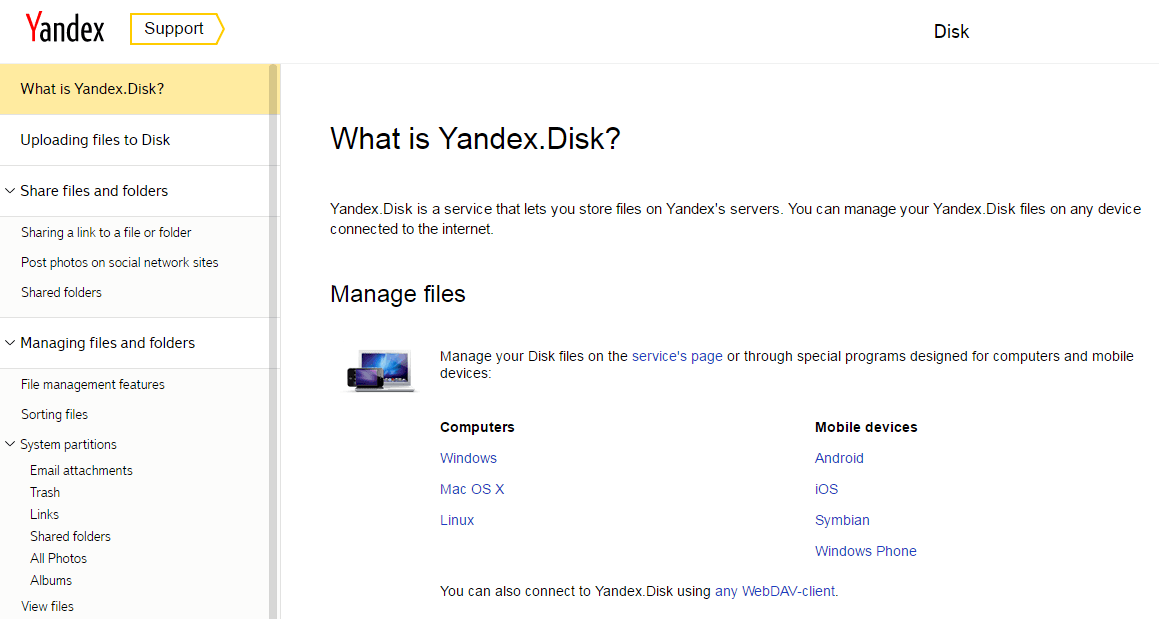 The contact options are very limited, even their contact page is in Russian for some reason. They probably just forgot to translate it.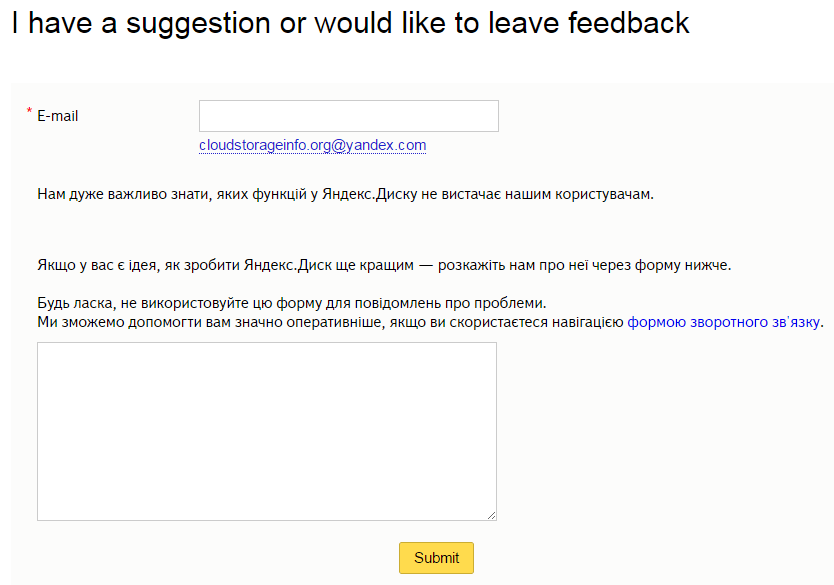 ---
Additional features
---
Integrated Word, Excel and Powerpoint
Like many other cloud storages, they implemented this feature so that you don't have to download all those documents to your computer just to edit them. Instead, you can just edit them online. Quite a useful feature to be honest.

---
Smart TV app for LG
If you have an LG Smart TV television you can view your Yandex.Disk photos and videos via the special Yandex.Disk for Smart TV app. To use the app you just need to go LG app store, download it and login with your username and password.
---
Mobile Application
You can install Yandex.Disk on Android, iOS, Symbian and Windows Phone. The application feels very smooth on my iPhone 6s. It's nothing special but it does its job.
You can activate the automatic upload of your photos if you want them backed up, which is quite useful. There's also an option to make some of your files available to you even when you're offline, which will take some of your phone's storage.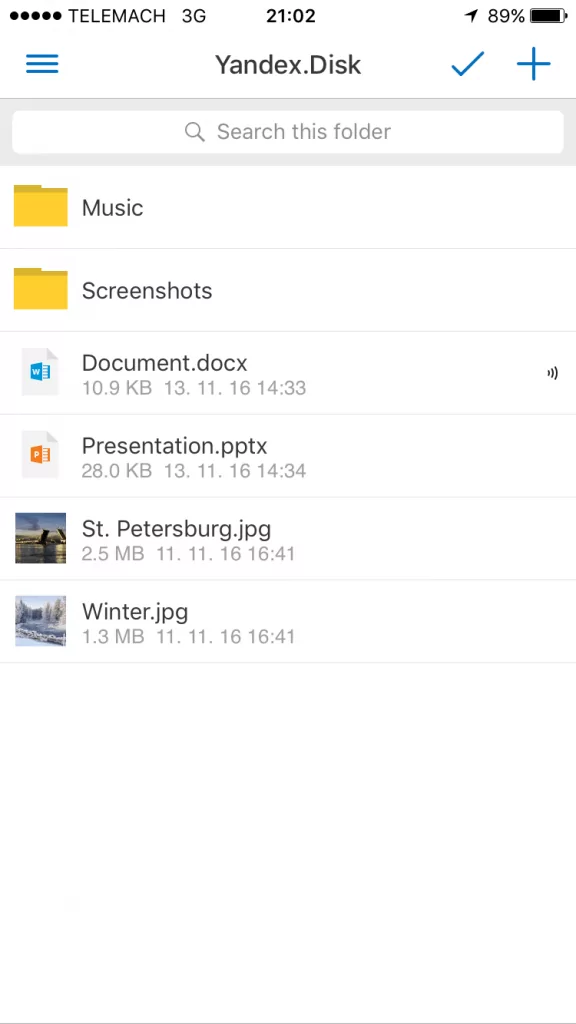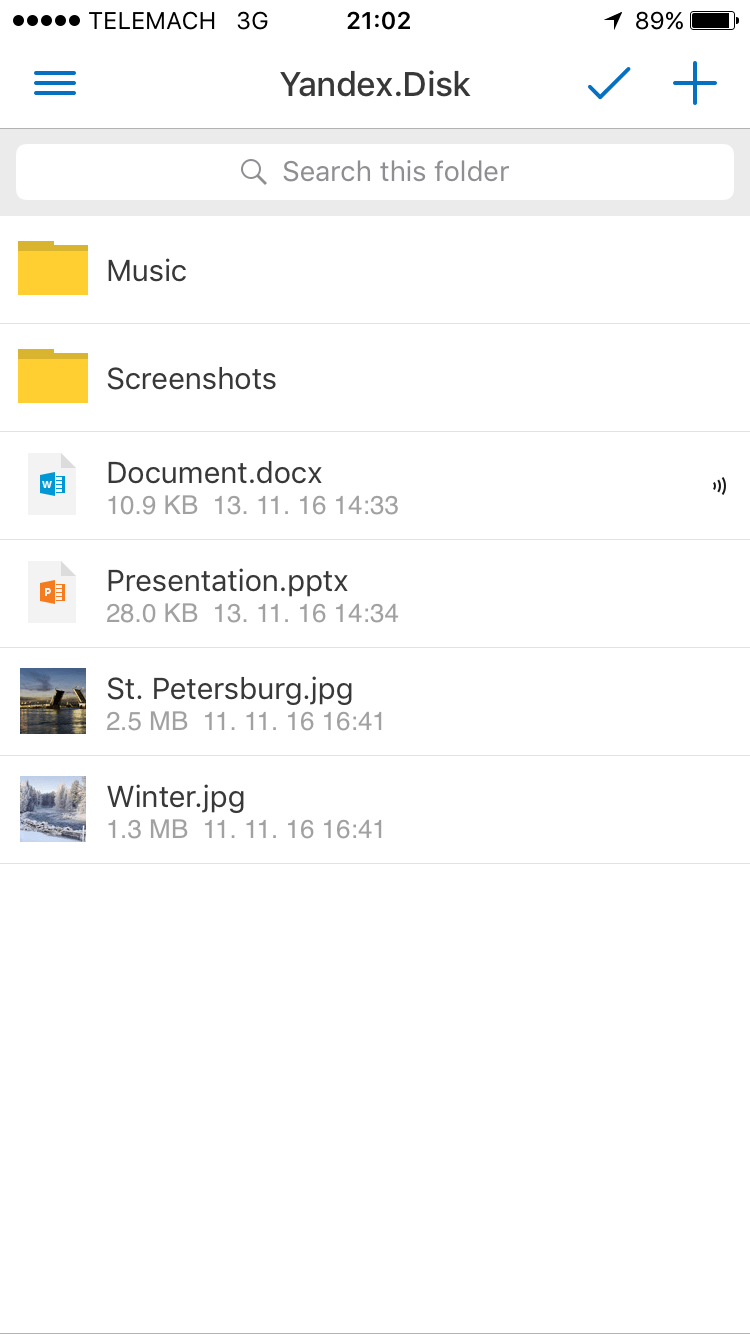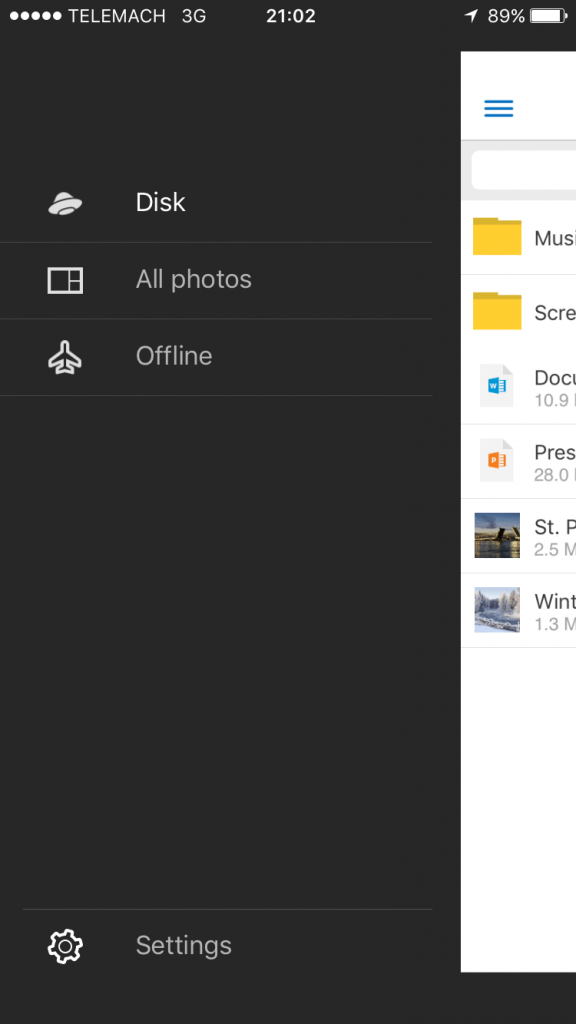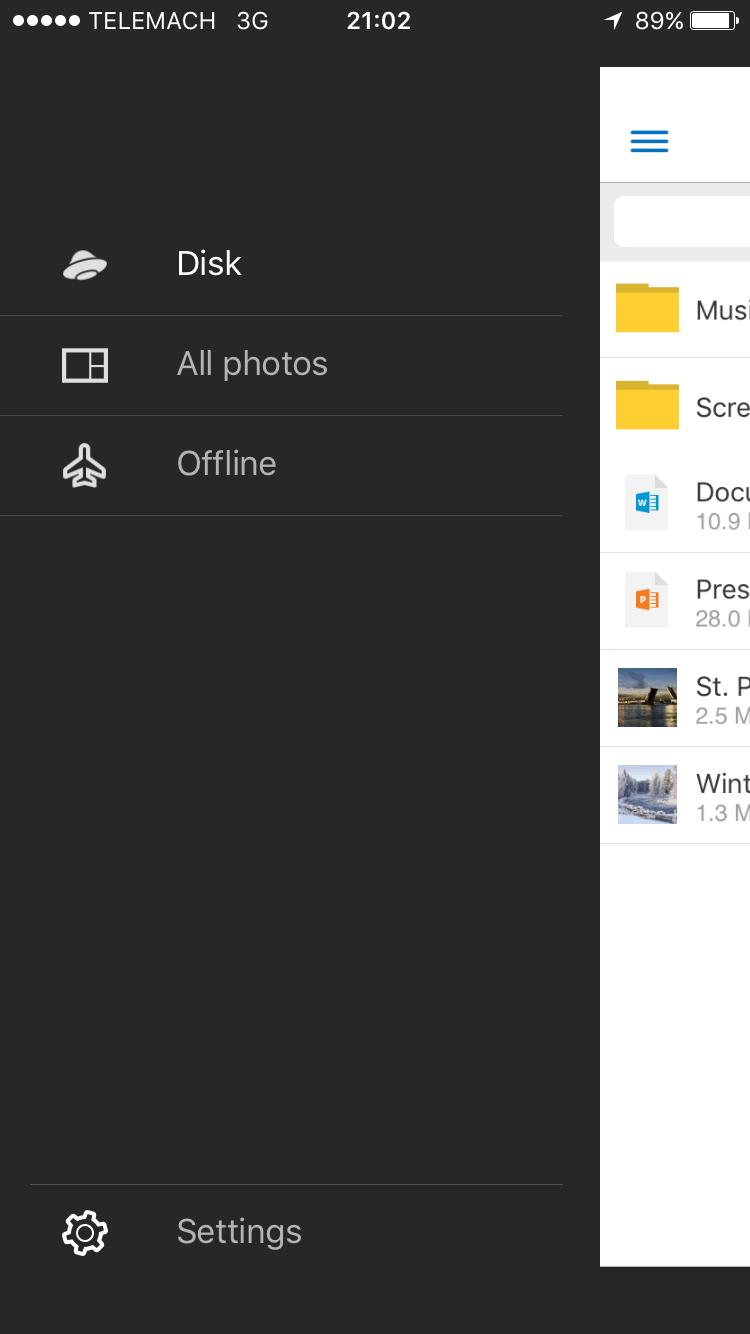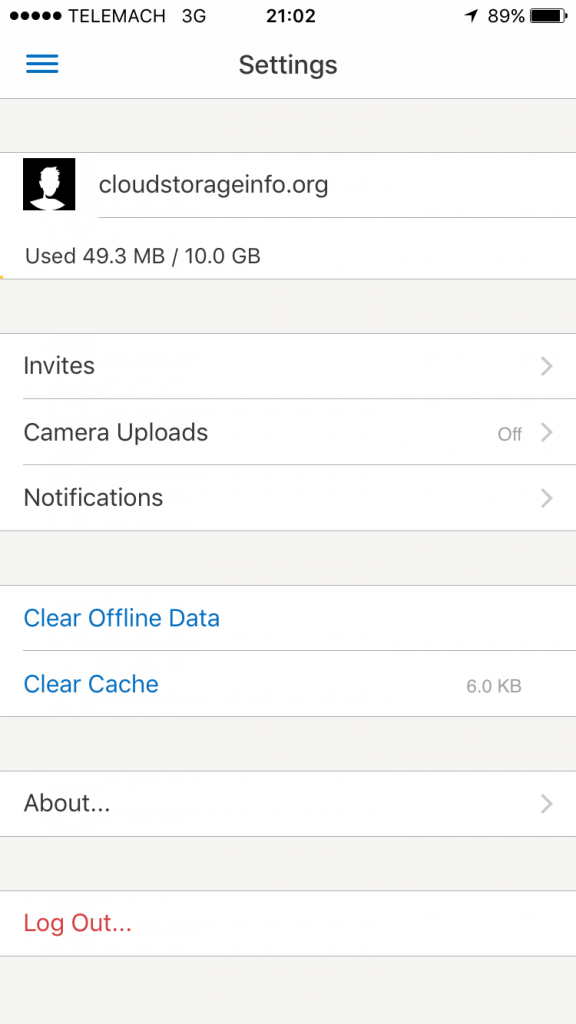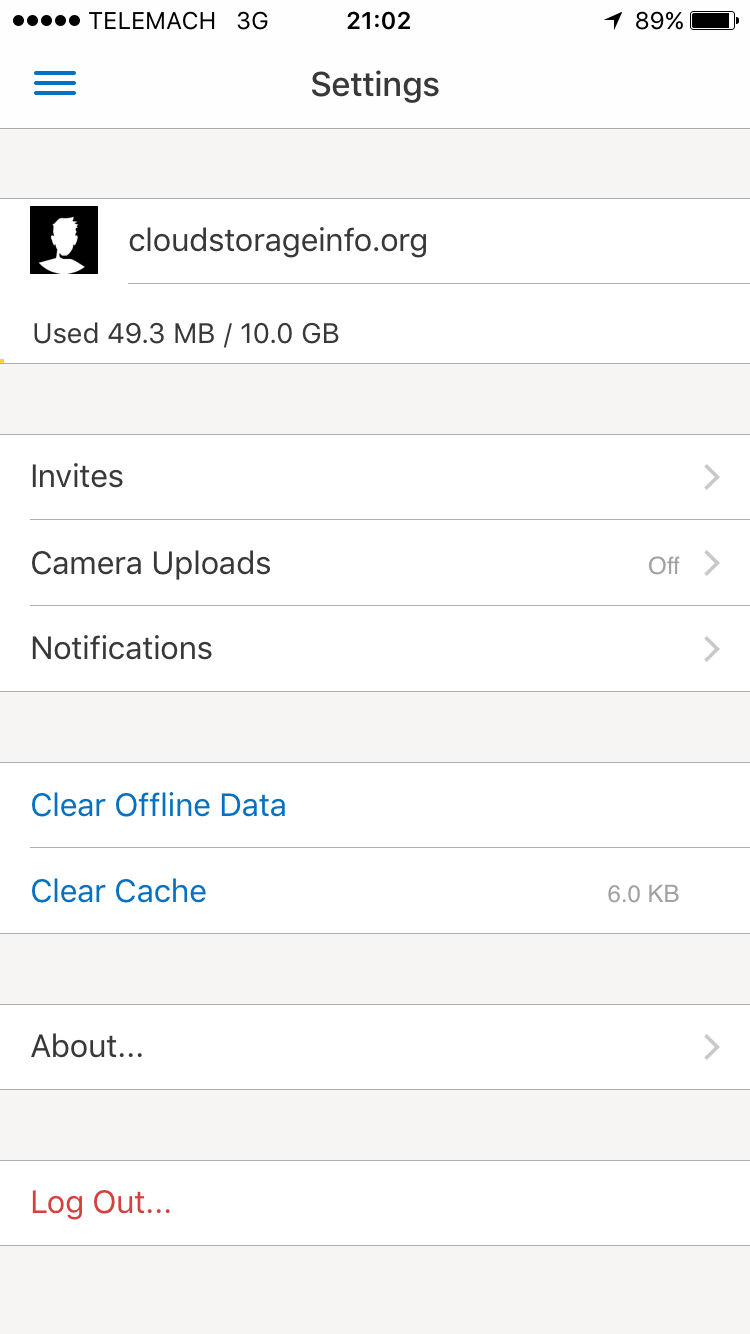 ---
Conclusion
Yandex.Disk is a generally decent cloud service. The pricing & plans are mid-range when compared with other cloud services. It has some faults like the missing file versioning system or the lack of options when sharing your files. It also lacks a bit of live support from their team. Apart from that, it's a quality service that has it's servers in Russia which means none of the western agencies will have access to your files. If that's what you've been searching for then you found your cloud service. There are obviously better services out there if you ask me. If you wish to know which services I prefer, click on the button below.
---
---
Hopefully, we've gone through everything that you wanted to know about Yandex.Disk within this Yandex.Disk review. If you have any unanswered questions feel free to ask them in the comments section down below and I'll answer them shortly!