SOS Online Backup
$4.99/month 50 GB
Security & Privacy
10.0/10
Additional Features
5.0/10
Pros
Has Great Online Support
Has Mobile Applications
Linux Volumes Can Be Supported
Unlimited File Versions
Has Client-Side Encryption
---
SOS Online Backup Review
Creating backup files is always highly recommended. There are various reasons as to why you should do it regularly. For one, it saves you lots of time recreating important word documents you have done in the past. Take for example research papers and dissertations. Imagine what would happen when your computer's operating system crashes and the files you stored in your local hard drive become corrupted. Would you want to retype everything once again? Are you willing to open a blank document file and start from scratch once again? Would you do that even if it means that you need to collect data once again for your research paper? I can certainly say that without a doubt that no one would be willing to do that. If you don't want that to happen, then I suggest that you read this SOS Online Backup Review below.
---
SOS Online Backup Alternatives
| # | Service | Rating | Description | Paid Plan | Go To |
| --- | --- | --- | --- | --- | --- |
| 1 | Acronis True Image | Read review | Acronis True Image is an online backup software with excellent security & privacy. You can perform scheduled, Hybrid, NAS, external hard drive, server and other backups. The download & upload speeds are decent and you can always rely on their support to give you a hand. 30-day trial period. | €8.33/month 1000 GB | Go To Acronis True Image |
| 2 | BigMIND | Read review | BigMIND is the next-gen cloud backup provided by Zoolz. It has a modern interface with very well developed backup features. It includes scheduled, hybrid, NAS, external hard drive,... backup. The upload and download speeds are incredibly fast which is a bonus in comparison with other cloud backup providers. 1 GB of free backup storage. | €2.99/month 100 GB | Go to BigMIND |
| 3 | Polar Backup | Read review | Polar Backup originates from the UK and aims to provide an affordable complete cloud backup solution. Their lifetime online backup plans certainly make them an interesting choice due to the well developed backup client with client-side encryption included. No free plans. | $3.33/month 1000 GB | Go to Polar Backup |
| 4 | CloudAlly | Read review | CloudAlly is not your regular backup service. It focuses on backing up other cloud services such as G Suite, Microsoft 365, OneDrive, Dropbox, Box.com... Keep in mind though that it is business-focused so no plans for personal users. 14-day trial period. | $3 per 10 GB | Go To CloudAlly |
| 5 | IDrive | Read review | IDrive has been around for what seems an eternity now. They basically cover all of the possible backup solutions and for a decent price as well but there seems to be a few technical issues with the service alongside the somewhat poor download & upload speeds. 5 GB of free backup storage. | $4.34/month 2000 GB | Go to IDrive |
---
Jump to:
Pricing & Plans
Who is it for?
Ease of use
File backup
Speed
File restoration
Security & privacy
Online support
Additional features
Conclusion
---
Pricing & Plans
You can either choose SOS Home or SOS Business when selecting for a subscription plan. SOS Home starts at $4.99 per month for 50 GB worth of cloud backup space. SOS Business, on the other hand, starts at $29.99 per month for 100 GB of cloud backup space.
---
Check the price table and the screenshots to know more.
SOS Home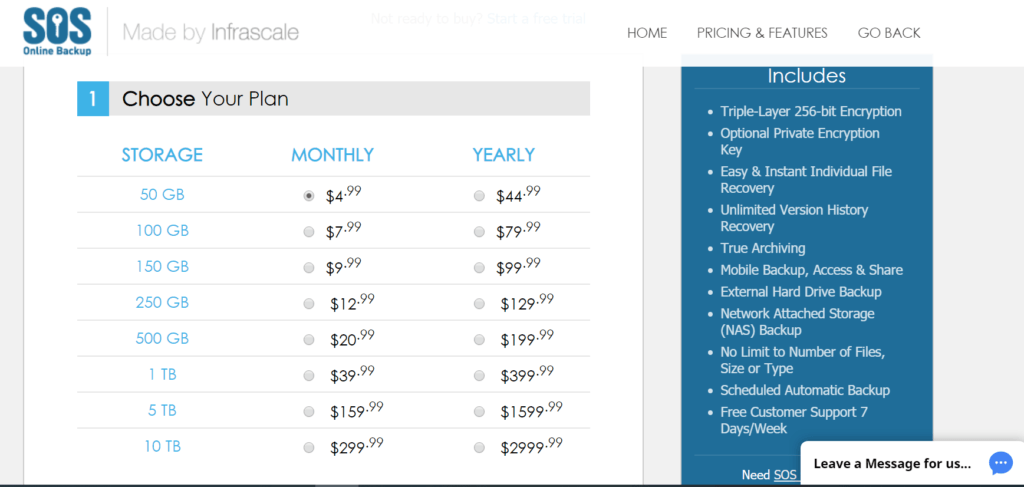 SOS Business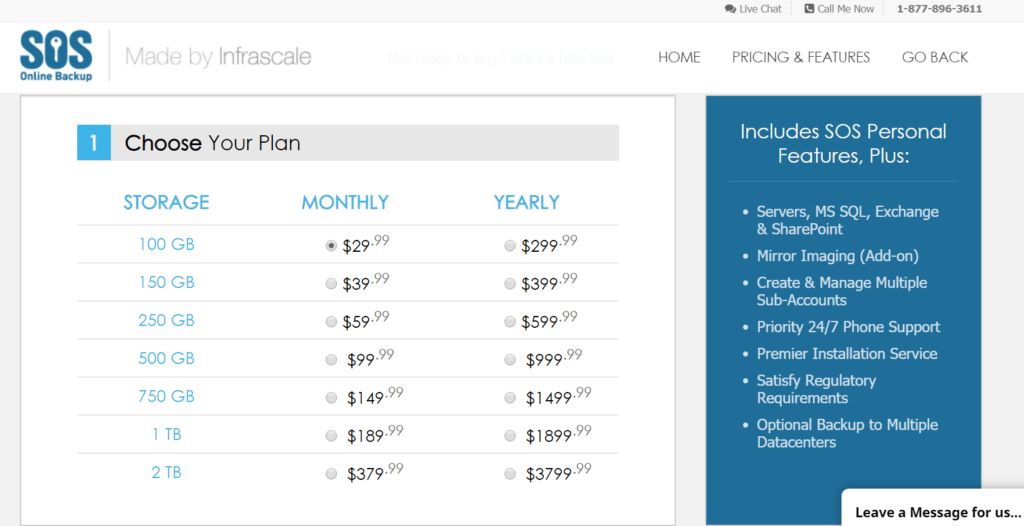 ---
Who is it for?
There are two kinds of people who would really want to use the SOS online backup system. This kind of software can be best used by business owners as well as accountants.
Imagine what it would be like if the lost documents are for business purposes. You will see that the effects are quite devastating. Business owners usually keep a scanned copy of all the receipts and invoices for their stores regardless of the type of business they are engaged in. They do this to supplement their claims on their accounts receivables and accounts payables. It is important so that they can monitor not only their sales but also their purchases and other expenses related to business.
Moreover, having backups of every business document that they have is helpful during the audit season. In the United States of America for example, the Internal Revenue Service (IRS) requires business owners to keep copies of receipts, past tax returns, miscellaneous financial records as well as employees' tax records for a period ranging from 3 years to 6 years.
We know that it is really hard to track down all of these documents at once if it is only stored on paper. As time passes by, some of the important documents can be misplaced and lost in the process. The worst thing that could happen is if the paper trail itself is burned to the ground and becomes pieces of ashes as a destructive fire rages on to your business records department of your store or office. If you don't want something like that to happen, then I firmly believe that you should keep scanned records off all the business documents and create backup files of those important documents diligently.
---
Ease of use
You can easily register an account in order to use the SOS Online Backup system. But first, you need to download the program on your laptop or desktop computer. Just choose whether you want to install in a Windows OS or a MAC OS. However, you should take note that not all versions of these operating systems are compatible.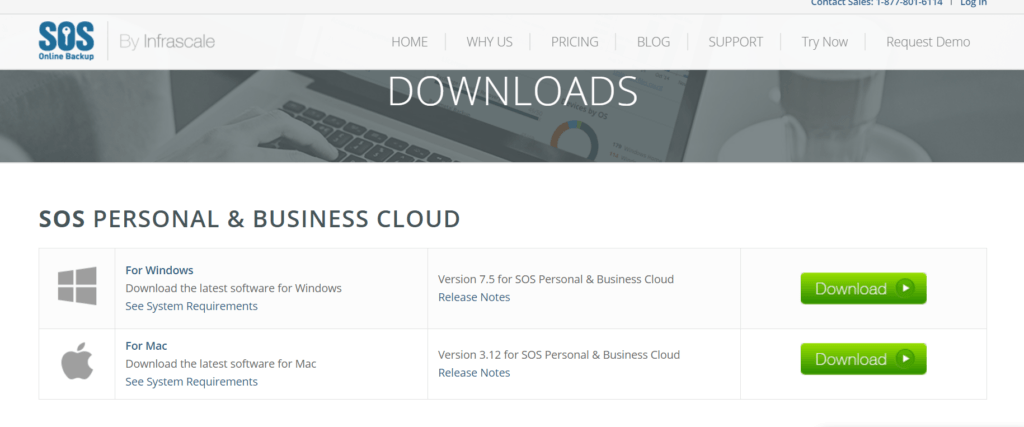 After downloading the installer, double-click on it and it will install on your desktop computer or laptop automatically. Just be sure that when a box appears letting you choose where to install the program, you choose a local disk drive that is separate from the drive where the crucial operating system files are stored. In my experience, if you let it the new online backup program stored in the same drive or folder as your crucial operating system files, an error could actually occur in one way or another.
To register for the free trial, you just have to choose whether it is the Home & Home Office Version or the Business Version. For the purpose of this review as a point of discussion, we actually tried the Home version. Just type your name, password and e-mail address you want to register. It is not necessary to fill the blank space for your phone number.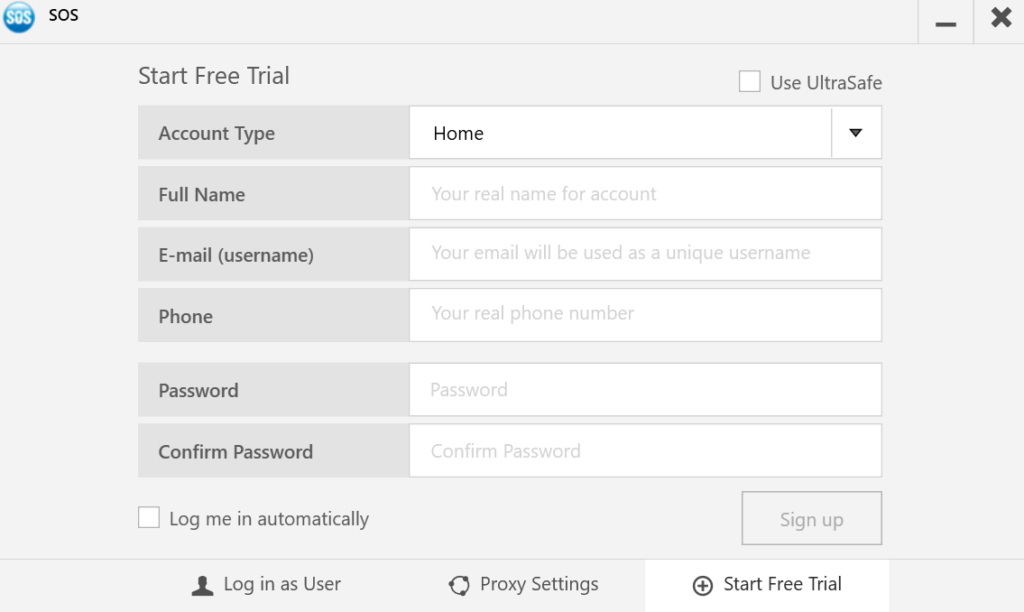 File previews & edits
SOS Online Backup is only a cloud backup provider and does not function as a cloud storage provider. Because of this, previewing files from the cloud is not possible. You can't also edit documents from the cloud itself.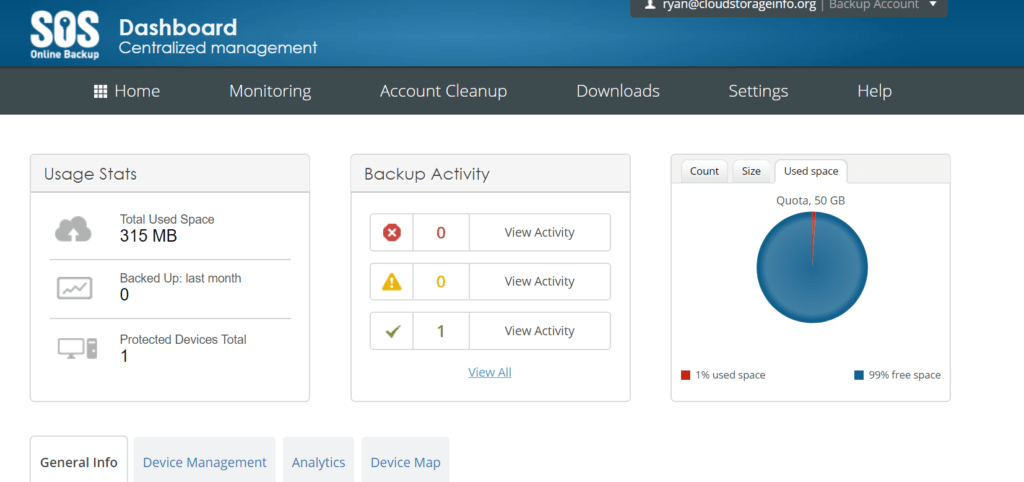 ---
File backup
As mentioned earlier, this best cloud backup system is compatible with both Windows OS and MAC OS. Aside from that Linux volumes can actually be supported through the use of network-mapping to a Mac or Windows PC.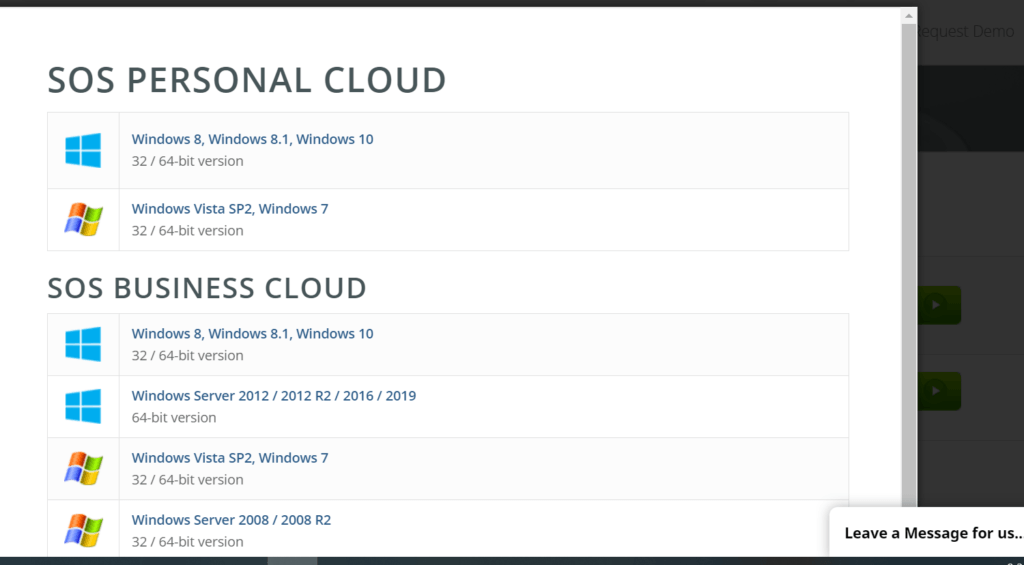 For Windows OS, your desktop computer or laptop must be Windows 7, 8, 8.1, 10 or Vista SP2 in order for the software program to run. Windows XP is not supported as of the moment. For MAC OS, it must be OS X 10.8 (Mountain Lion) or higher.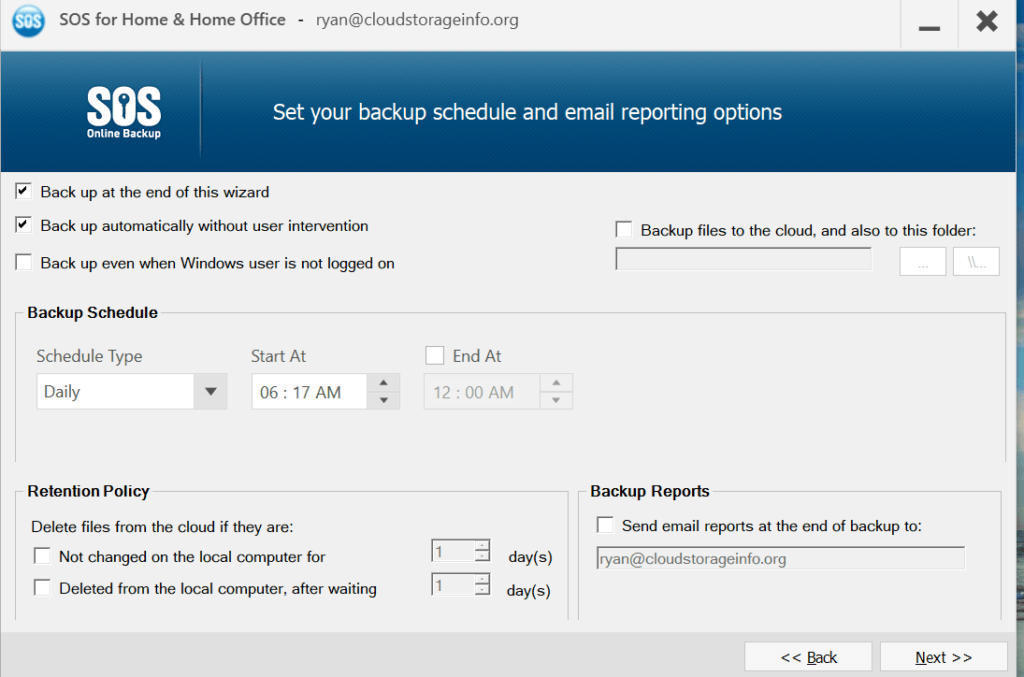 With SOS Online Backup service, you can schedule backups as you wish. You can set a specific time and date to create the backup of the files. You can also edit the frequency of your scheduled backup as well with this best online backup service provider.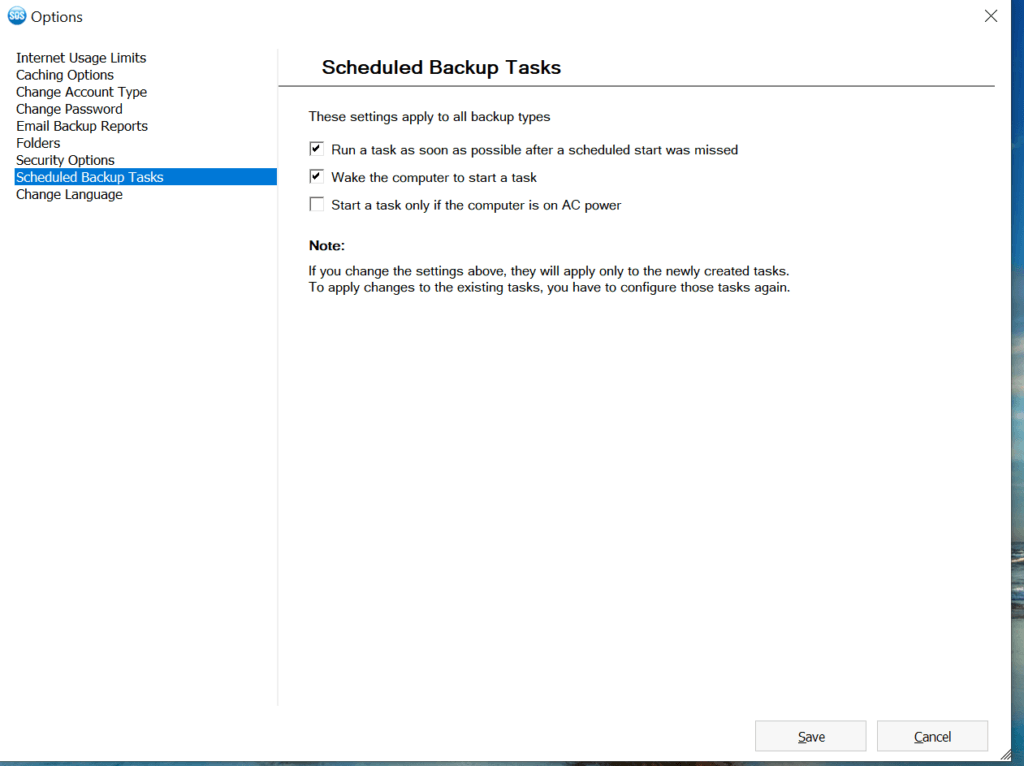 Unlike other cloud backup providers, the SOS Online Backup system has no limit in terms of file sizes. All types of files can be backed up as well. Moreover, it also has a continuous backup system through the LiveProtect feature.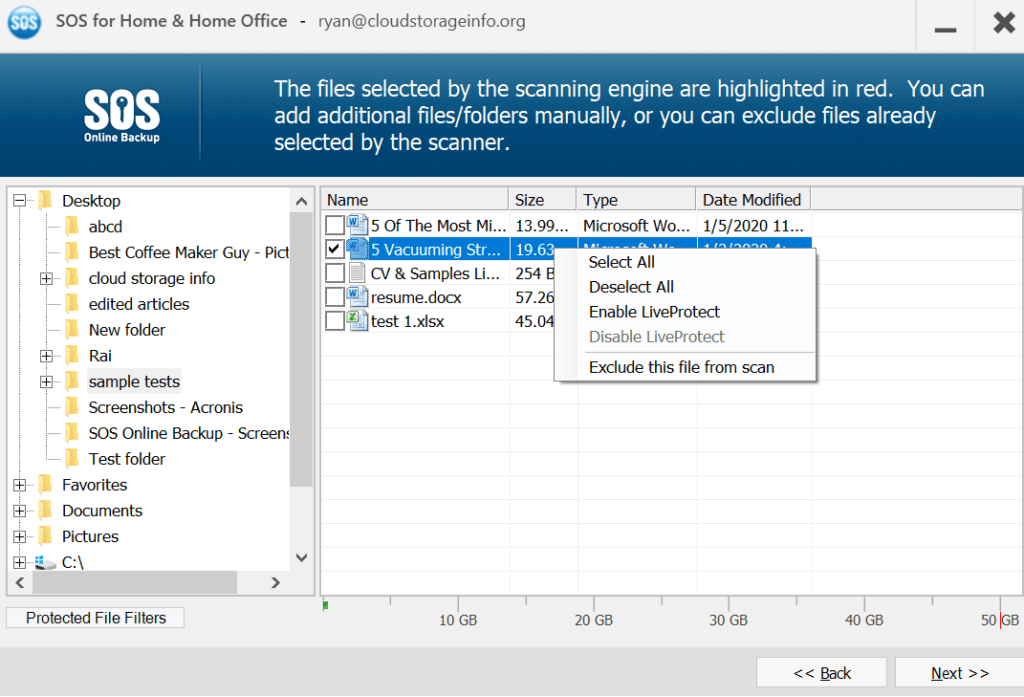 On top of all of these, incremental backup is also allowed in the SOS Online Backup system. As a matter of fact, you have 3 options to choose from. You can either choose to retransfer the entire file, use binary compression or even use SOS Intellicache for that matter. It is best to use SOS intellicache as the default setting as it allows incremental backup so that the cache requirements are kept at a minimal level.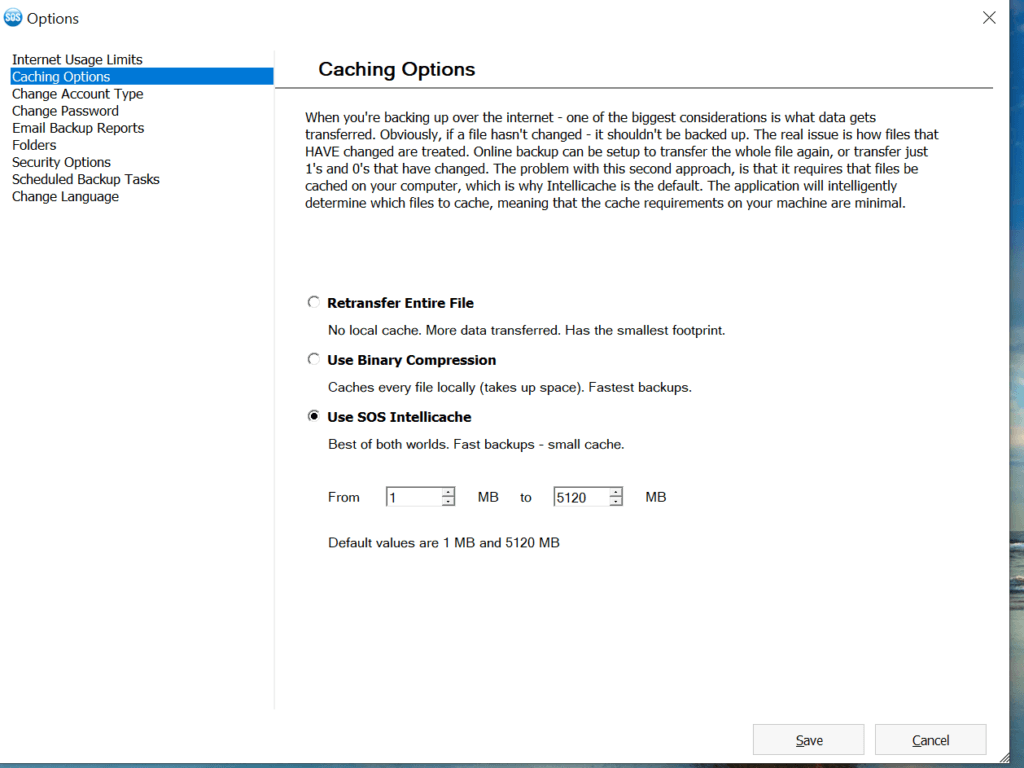 There is no deduplication feature for SOS Online Backup system. It doesn't also have the multithreaded backup feature as well. It is something that they should consider developing in the near future.
The creation of backups through an external hard drive and NAS is actually possible. Aside from that, hybrid backups are also permitted in the system. However, server backup is only possible if you are using the business version of SOS Online Backup. If you want those features, then I suggest you upgrade to the business version of the software program.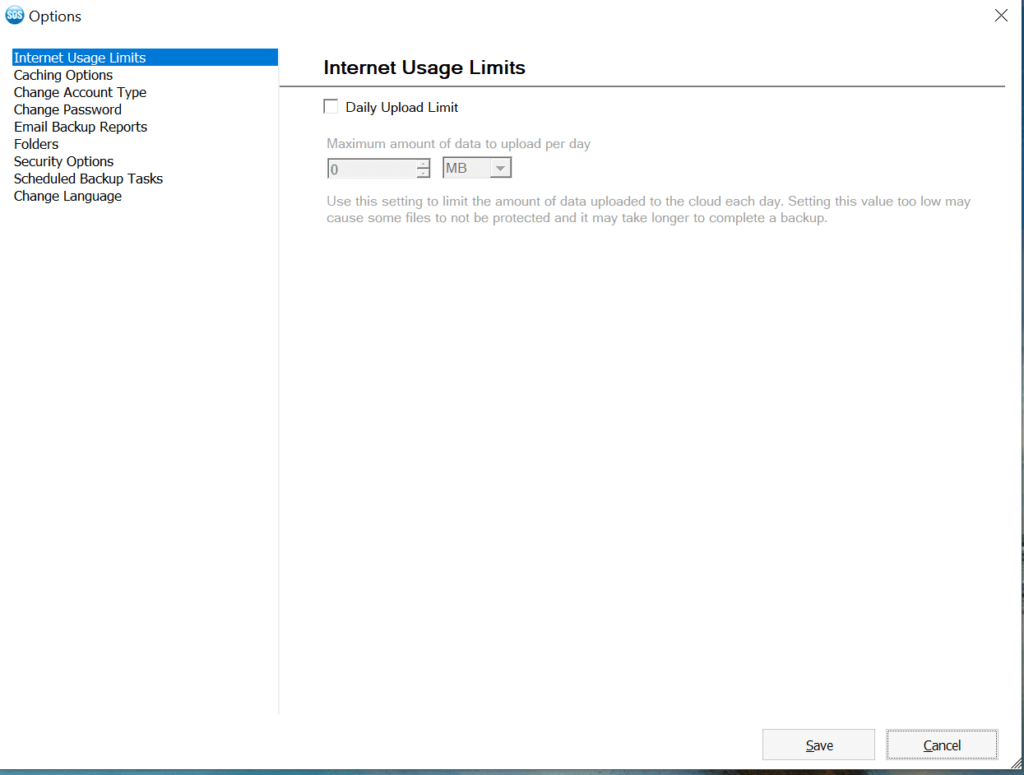 Mobile Application
SOS Online Backup system is available both in Android & IOS. You can create backups of your images, videos, music, files as well as applications through your mobile phone.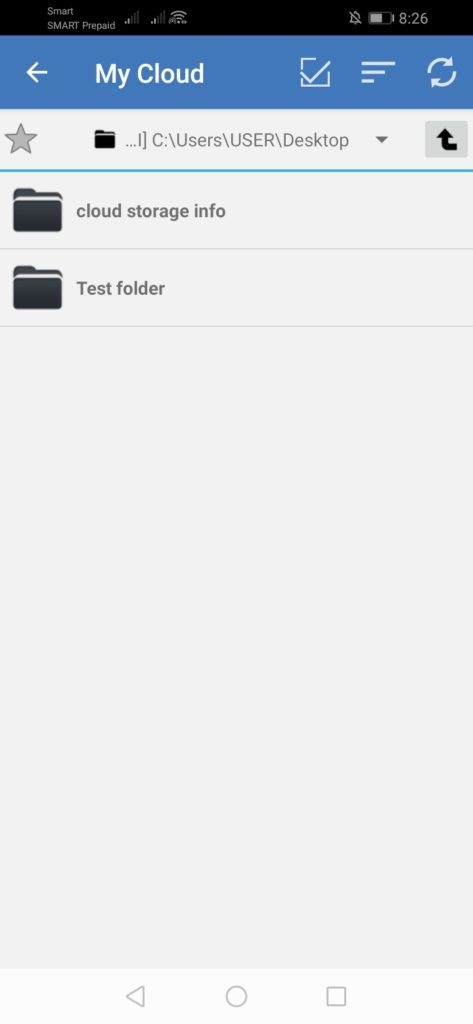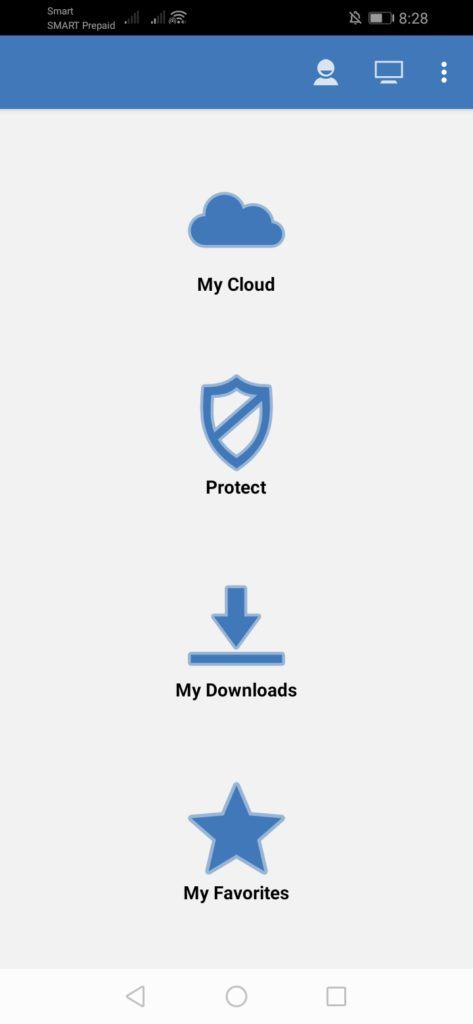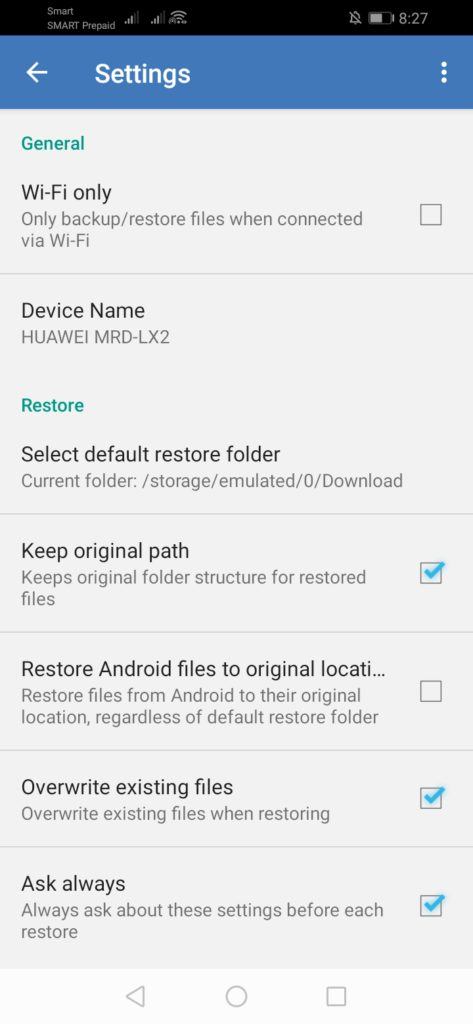 ---
Speed
We tested the speed of SOS Online backup here in the Philippines. During such time, the local internet provider has a guaranteed speed of 4.00 MBPS / 4.00 MBPS download/upload speed. Check the table below for the summary of the results.

| | | | | |
| --- | --- | --- | --- | --- |
| 1 GB File | Internet Provider (max speeds) | Test 1 | Test 2 | Average |
| Time (Download) | 00:33:20 | 00:48:36 | 00:48:58 | 00:48:47 |
| Time (Upload) | 00:33:20 | 00:39:25 | 00:39:29 | 00:39:27 |
Upload speed is comparable to the maximum internet speed given by the internet provider. However, it took a longer time to finish the download.
---
File restoration
SOS Online Backup program uses the ForeverSave File Retention system. This means that if you delete a file or folder in your local hard drive, all the backup files and the past versions for all of them will be stored in the cloud indefinitely. You can hold unlimited versions of backup files in the cloud as well. You can recover your backup files with a touch of a button.
---
Security & privacy
Security is one of the best features of SOS Online Backup system. As a matter of fact, it uses the Triple-Layer 256-bit AES Encryption. Before any file or folder is sent to the cloud, you must know that all SOS apps, including server, desktop and mobile are encrypted using the UltraSafe 256-bit AES encryption program. When files and folders are being sent to the cloud, it uses an SSL connection. On top of that, when the files and folders have been stored in the SOS Cloud, the system uses a secondary layer of 256-bit AES encryption that is unique per user.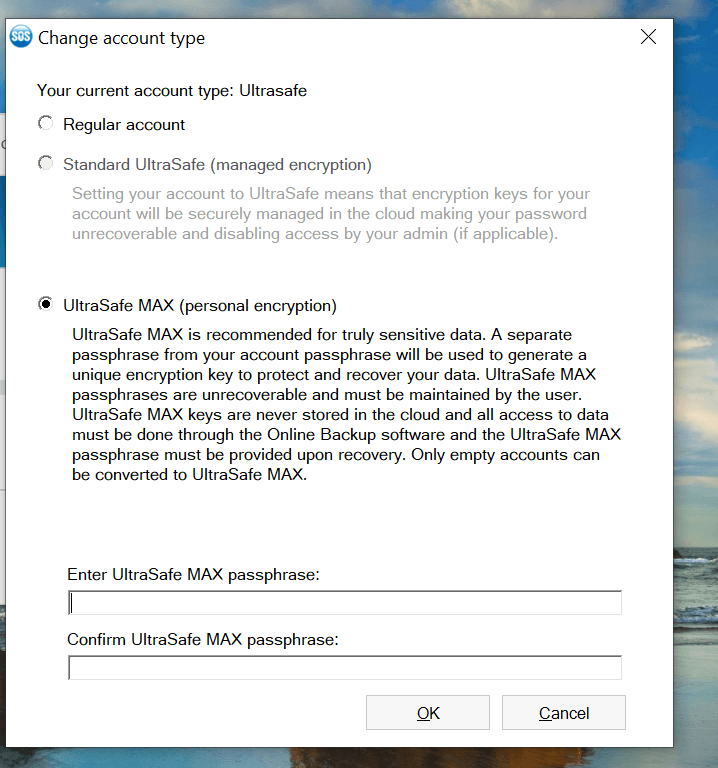 Aside from all of that, the SOS online Backup system uses client-side encryption which is related to the zero-knowledge type of data encryption. They call it UltraSafeMAX which permits the user to create a unique passphrase known only that particular person. Without the private encryption key, you can't retrieve the file. UltraSafeMax is only optional if you want a fourth layer of data protection.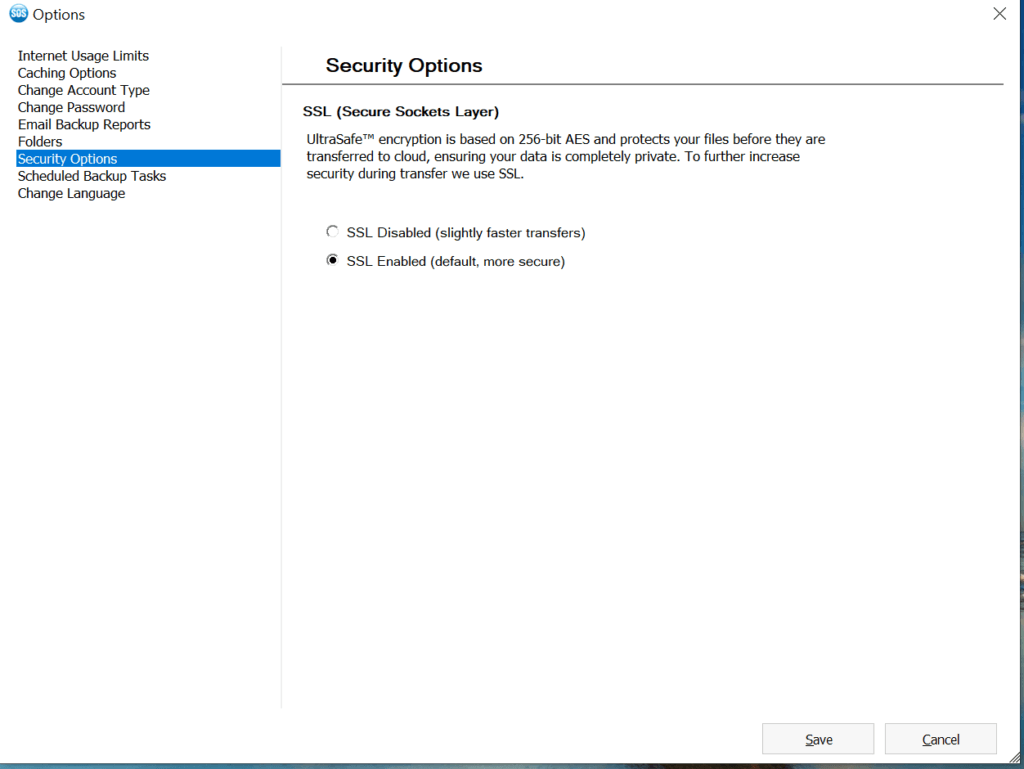 SOS Online Backup system adheres to Safe Harbor principles and has a compliance certificate from HIPAA. It is also in compliance with the regulatory requirements set forth in the Sarbanes-Oxley Act.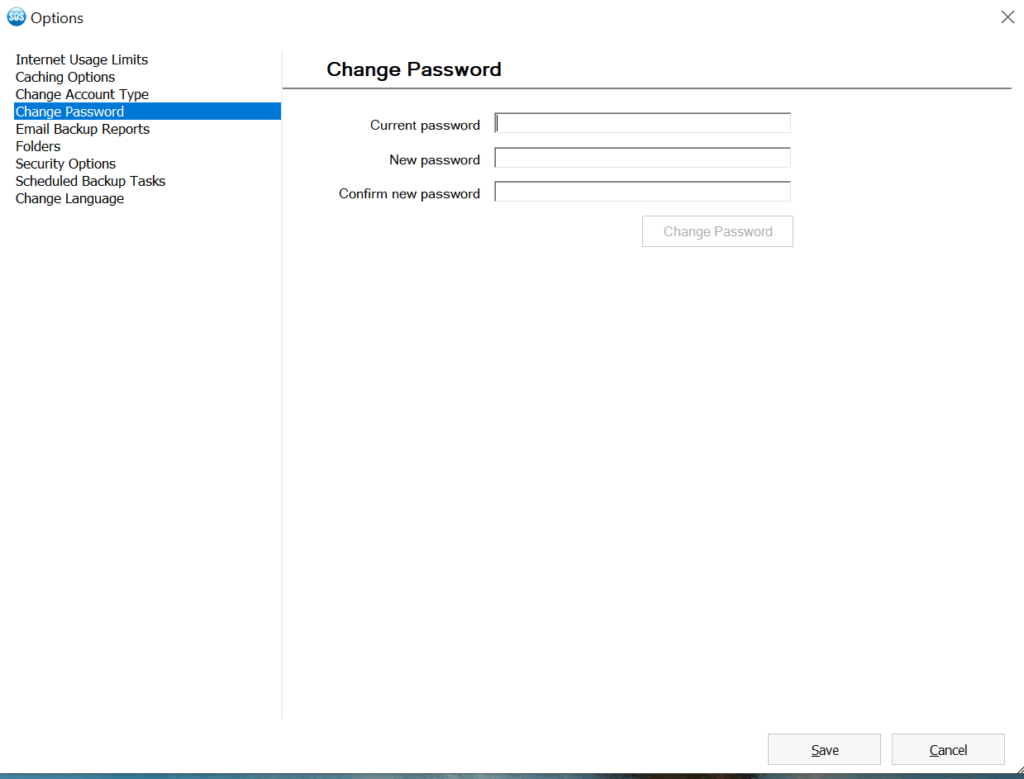 ---
Online support
SOS Online Backup system has a great online support system. In fact, you can create a support ticket for your concerns. Chat support is also available. Customer support is available 24/7. However, priority phone call support is only available for the users of the SOS Online Backup business version.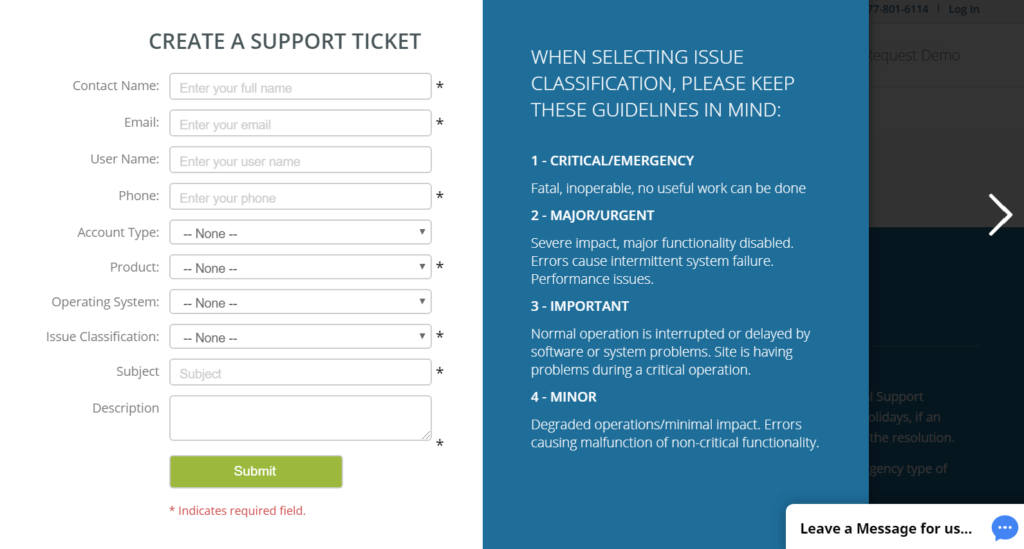 Manuals, as well as Frequently Asked Questions (FAQs) pages, are also available.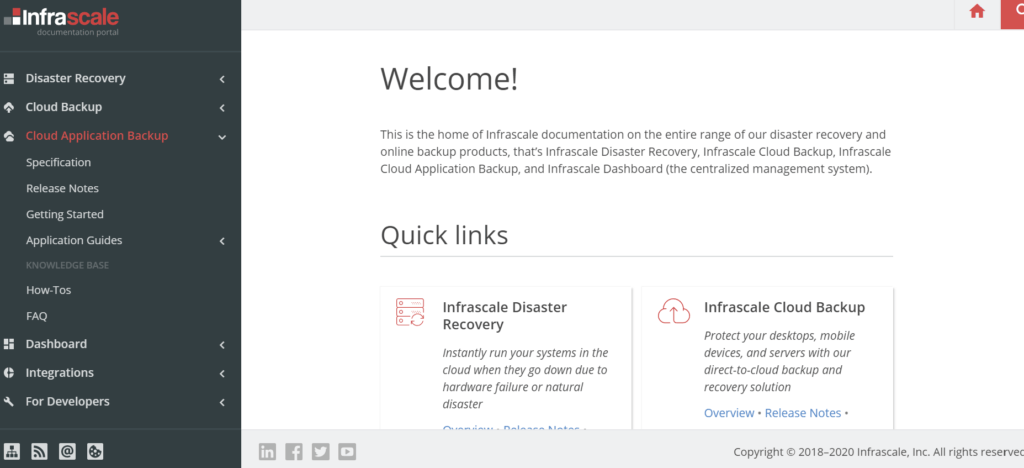 ---
Additional features
Smart Scanner – Through this technology, the SOS Online Backup system can automatically scan for important as well as common file types including video, documents, images, and music.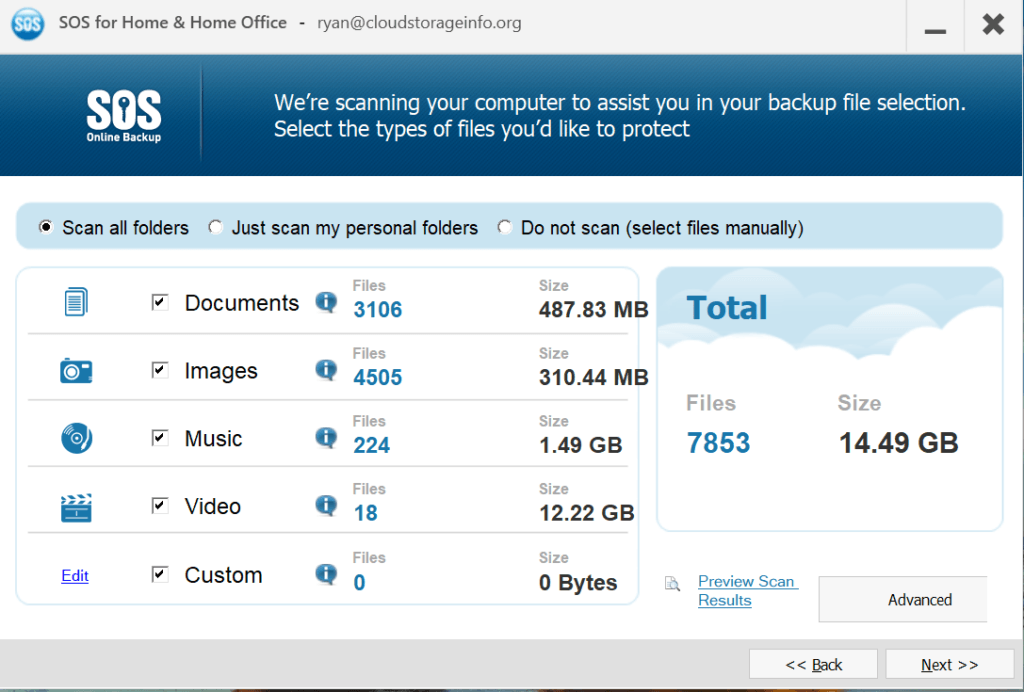 ---
Conclusion
I would definitely recommend using this cloud backup provider due to its unbeatable privacy and security. Online support is great as well. There are features that are not available in the Home Office edition of SOS Online backup. However, you don't need to worry as you can just simply upgrade to the business version being offered by the cloud backup provider.
---
---
I hope I answered all your questions within this SOS Online Backup Review. If you have any unanswered questions feel free to ask them in the comments section down below and I'll answer them shortly!