MyPCBackup
$10.69/month 75 GB
Security & Privacy
5.5/10
Additional Features
2.0/10
Pros
Linux OS is supported
Has mobile applications
File backup & recovery is easy
Cons
Weak online support system
File sharing option not working
Only images can be previewed
No client-side encyption
Relies on third party for security
Subscription plans are quite expensive
No additional features
---
MyPCBackup Review
As society progresses, technology does too. There are lots of technological applications that are being built every single day. This, in turn, adds to the confusion in the society. This is the reason why I create cloud backup reviews. I want to lessen the confusion the consumers and clients like you and I are currently facing. If you agree with me, then let me show you a complete MyPCBackup review and see for yourself if it is the kind of cloud backup provider you are looking for.
---
MyPCBackup Alternatives
---
Jump to:
Pricing & Plans
Who is it for?
Ease of use
File backup
Speed
File restoration
Security & privacy
Online support
Additional features
Conclusion
---
Pricing & Plans
There are 3 types of subscription plans you can avail in MyPCBackup. You can choose Home, Premium or Ultimate. It can be billed monthly, semi-annually, yearly or every 2 years depending on the payment schedule you availed.
---
Monthly Plans
---
Semi-Annual Plans
---
Yearly Plans
---
2-Year Plans
---
Additional Charges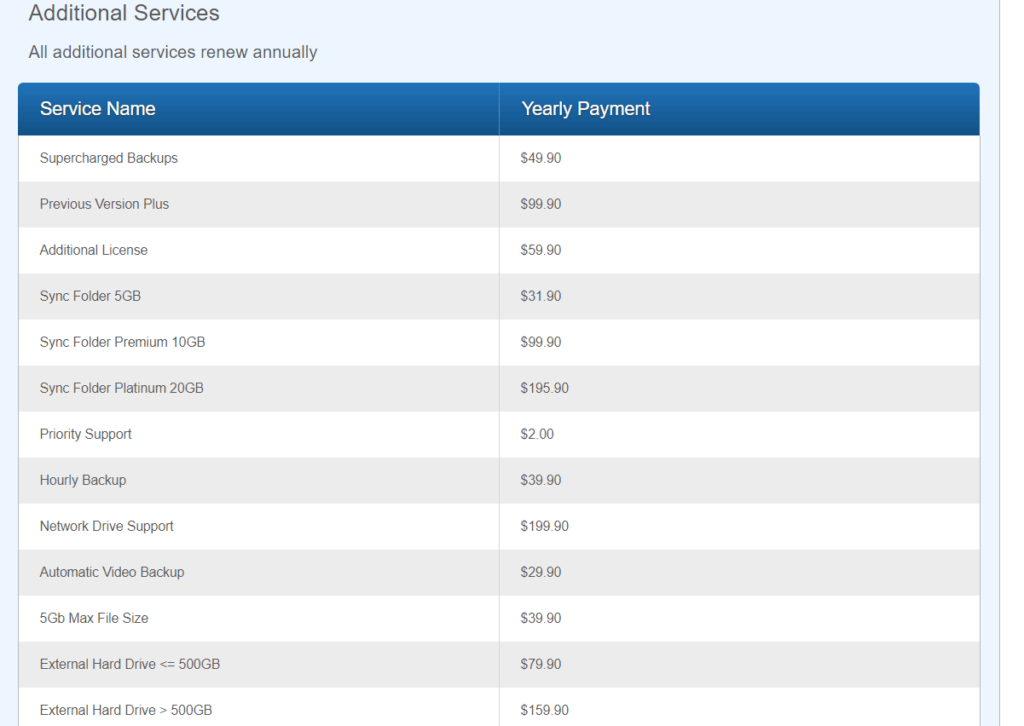 You can pay using your debit card or credit card from Visa, MasterCard or American Express. There is also a 30-day money-back guarantee. Moreover, you can sign up for a free trial for 14 days that comes with a 1 GB cloud backup space.

Who is it for?
MyPCBackup is for everyone who wishes to backup files easily to the cloud.
---
Ease of use
It is easy to sign up for an account in MyPCBackup. You just have to type in your name, e-mail address as well as your chosen password. Then, click the checkbox agreeing to the terms and conditions. You just then have to click the "Create an Account" button to have your own account.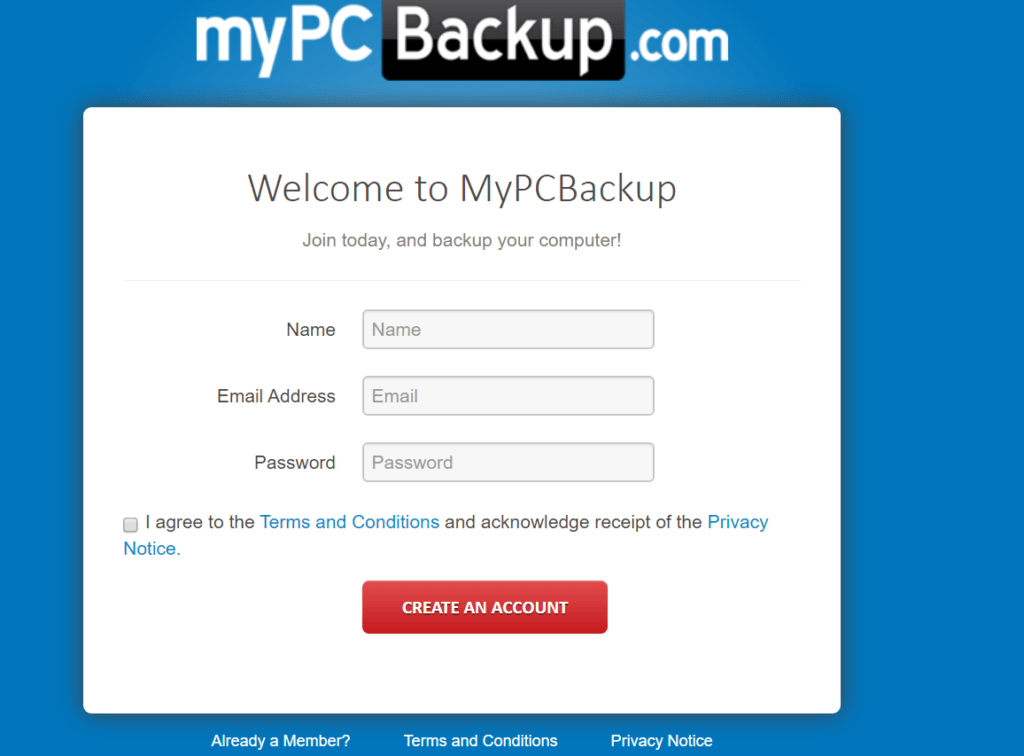 The desktop client version of MyPCBackup also has a dashboard detailing everything that is happening with your cloud backup. It details the available space, the space you already used, the number of files stored and the frequency of your backup schedule. The same dashboard has also full control of your cloud backup as well as the file restoration processes.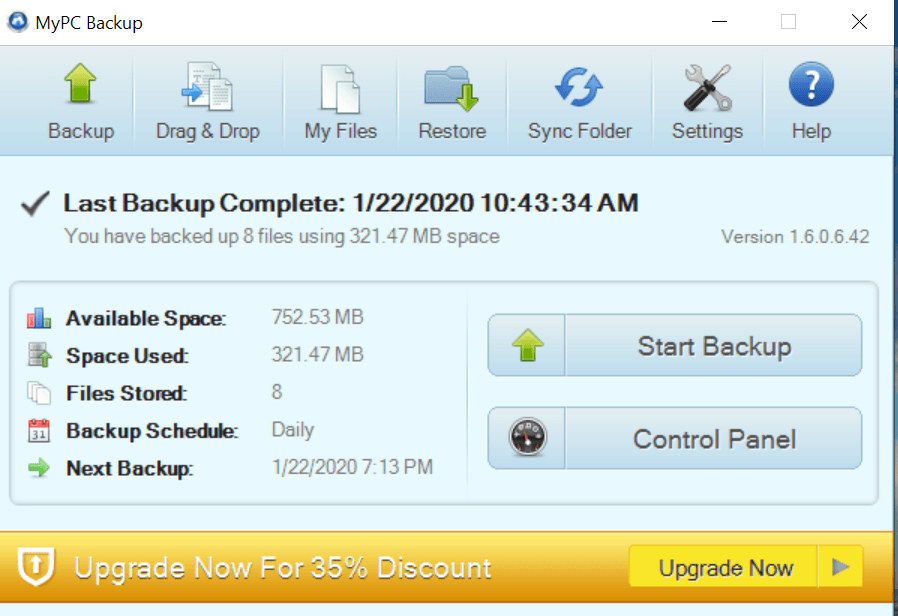 File previews & edits
MyPCBackup can preview photos and images using the web user interface. Other file types can't be previewed and can't be edited directed through the cloud backup. File preview and editing options are best acquired through a cloud storage provider.
---
File backup
You can download the desktop client installer easily as it is compatible with Windows OS, MAC OS, and Linux OS. Once the installer is downloaded, you just have to run it on your computer and then follow the installation process.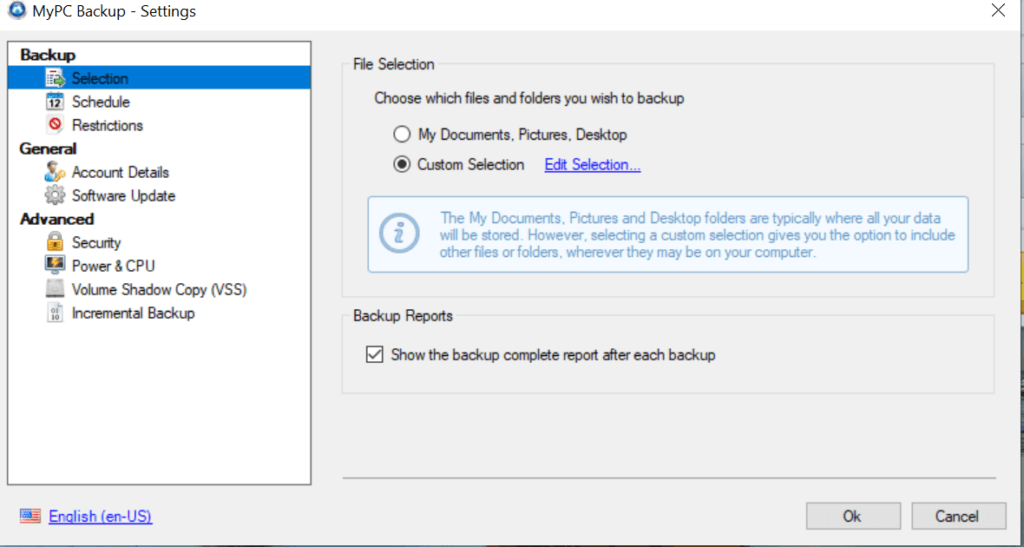 It is easy to back up your files and folders using MyPCBackup. By using its desktop client, you can just simply drag a specific file or folder on your computer and drop them in the "Drag & Drop" feature option of MyPCBackup. It will automatically back up your files to the cloud. Be sure to use this feature instead of the "Sync Folder" option. This is because the sync folder option can't upload folders that are not zipped.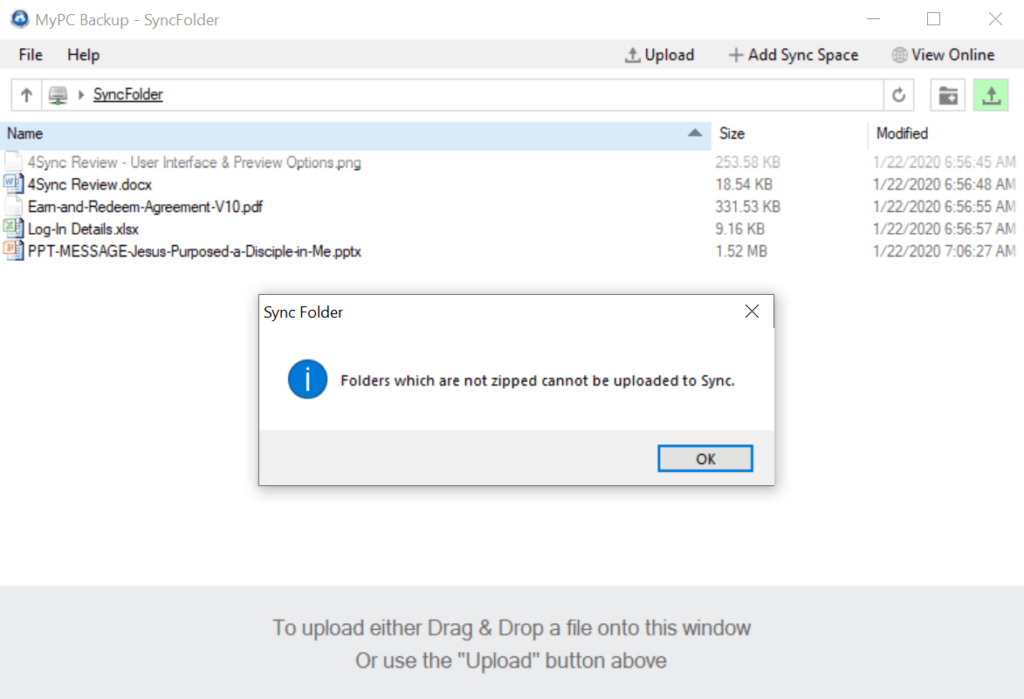 With MyPCBackup, you can have both continuous backup and incremental backup as long as you want.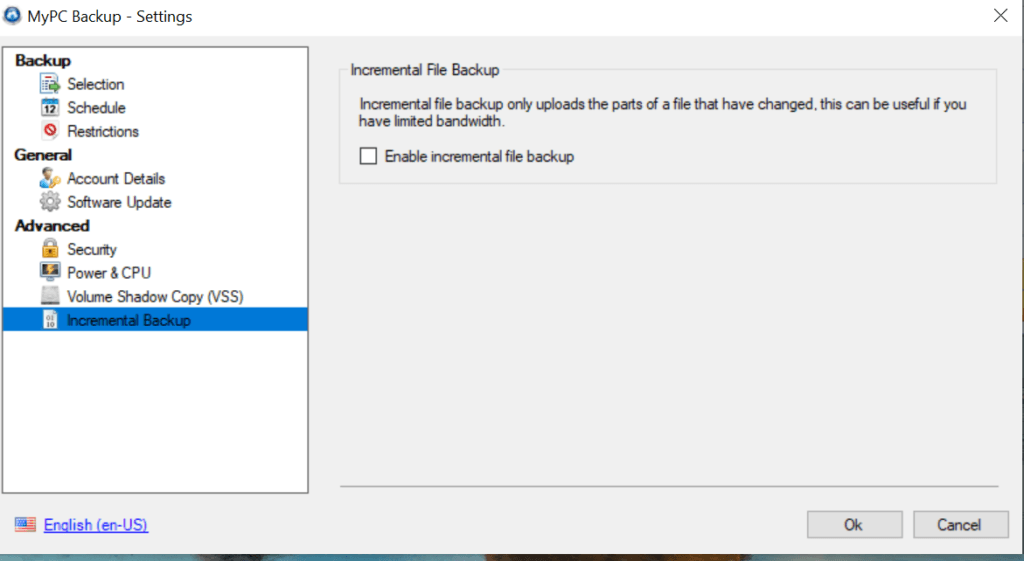 You can also schedule a backup in the most efficient and effective way.

You can set a maximum file size of 1 GB per upload. This means that forget about storing movies using this best cloud backup provider. While it is possible to increase it to 5 GB, it will cost you a lot more. There is no file type limitation. However, you have the option to exclude certain file types during the backup process.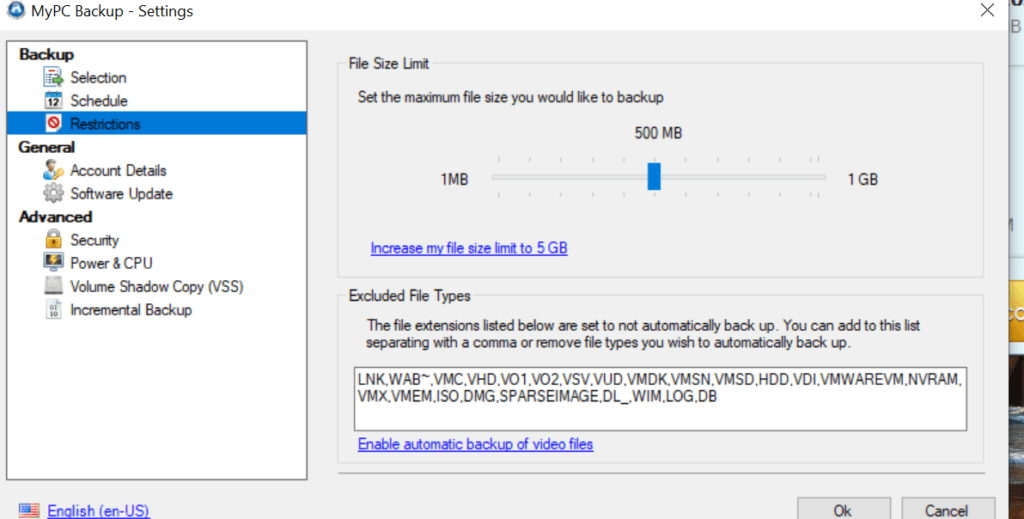 You can also adjust the power and CPU usage in the MyPCBackup through its slider adjustment feature. Aside from that, creating a volume shadow copy (VSS) is also possible with this best online backup service provider.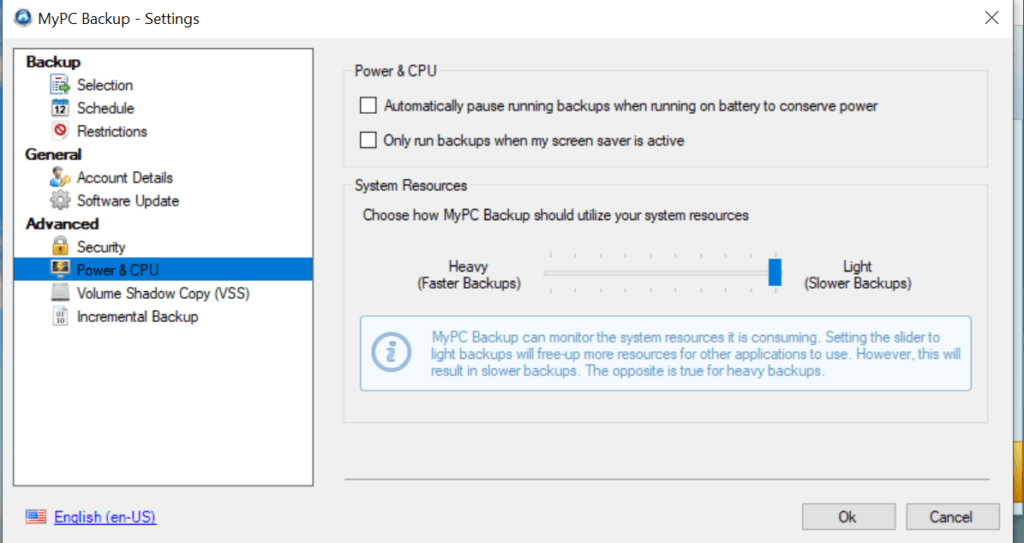 I would not recommend using MyPCBackup because it lacks many features that are usually present in other cloud backup providers. First and foremost, you can only back up your files to the cloud. This means that MyPCBackup did not develop any tools to incorporate hybrid backup, server backup, external hard drive backup as well as Network Attached Storage (NAS) backup in its system. This is indeed a sad thing that the company did not adjust to the needs of customers and clients.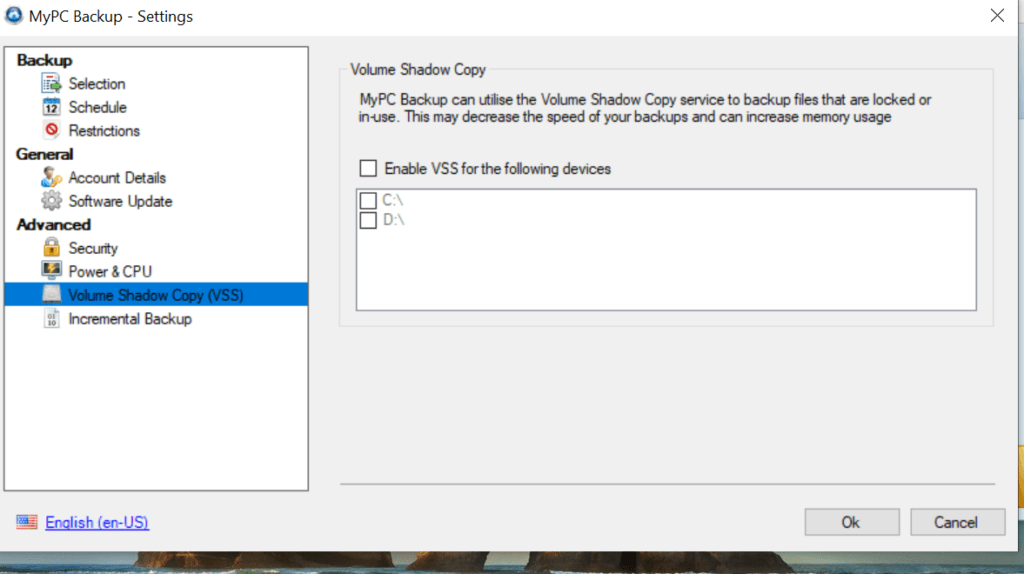 Mobile Application
MyPCBackup for mobile devices is available in both the Google Play Store and Apple Store. This means that you can use your Android devices as well as Apple devices that run on IOS. You can back up photos, videos, and music through the mobile application of MyPCBackup.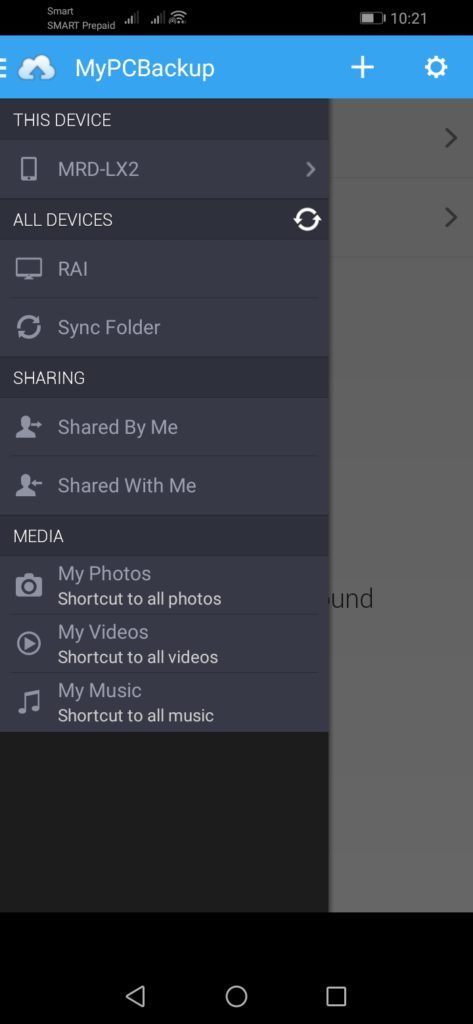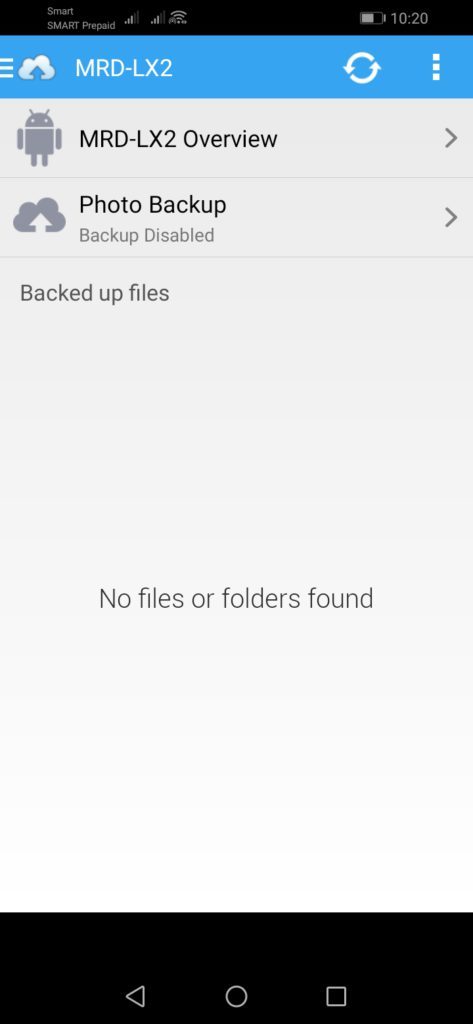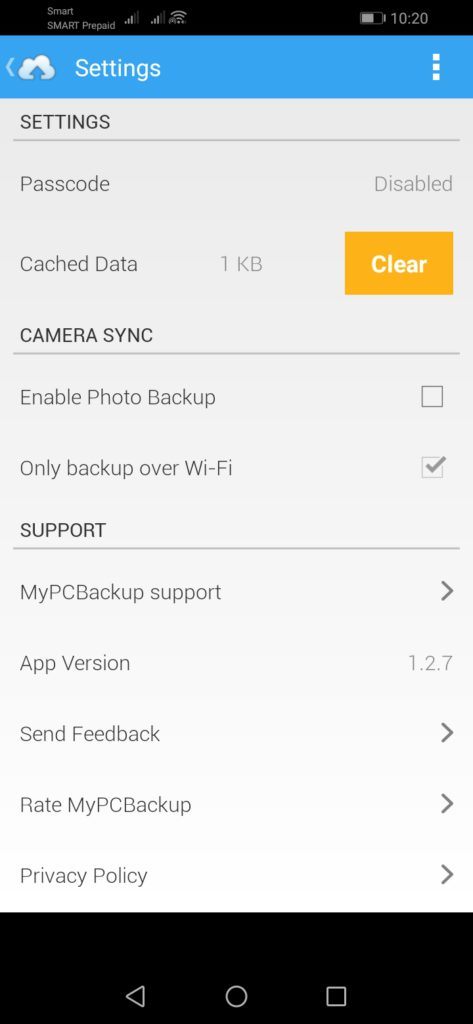 ---
Speed
We tested the speed of MyPCBackup here in the Philippines. During such time, the local internet provider has a speed of 5.00 MBPS / 5.00 MBPS download/upload speed. The results are listed below.
| | | | | |
| --- | --- | --- | --- | --- |
| 1 GB File | Internet Provider (max speeds) | Test 1 | Test 2 | Average |
| Time (Download) | 00:26:40 | 00:36:22 | 00:36:26 | 00:36:24 |
| Time (Upload) | 00:26:40 | 01:04:11 | 01:04:15 | 00:36:13 |
MyPCBackup cloud backup system has a fast download speed. However, it took a longer amount of time to upload a file.
---
File restoration
It is actually easy to restore files using MYPCBackup cloud backup system. You can either access your files from the web user interface of the cloud backup service or you can use the desktop client of MyPCBackup you already downloaded and installed on your computer.

In order to access and download files from the web user interface of MyPCBackup, you must be logged in to your account. Then you need to click the "My Backups" menu at the top of the dashboard. Once you click it, it will show you all the files and folders you have stored in the cloud backup. You need to click a specific folder so that you can see the contents of it. Once you click a specific file, it will download the file your computer automatically. It usually goes to your "Downloads" folder.

You should take note that through the web user interface of MyPCBackup, you can't download an entire folder directly. This is one limitation that I don't like in MyPCBackup. The same is true for the "Sync Folder" option of the cloud backup provider. You can't also download an entire folder as well.
The good thing here is that you can use the desktop client instead to have a more reliable file and folder restoration process. But first, you need to be sure that the desktop client application of MYPCBackup is already running. Then you need to click the "Restore" menu at the top of the desktop client user interface. You then need to select which files and folder to download. Once you have chosen the files and folder, you just need to select the "Restore selected files button at the bottom of the MyPCBackup desktop client's screen. Once you do that, the cloud backup system gives you the opportunity to select where in your computer you should save the downloaded files. You can also make another folder should you wish to separate your files from the rest. On top of that, you also can download an entire folder using the desktop client of MyPCBackup.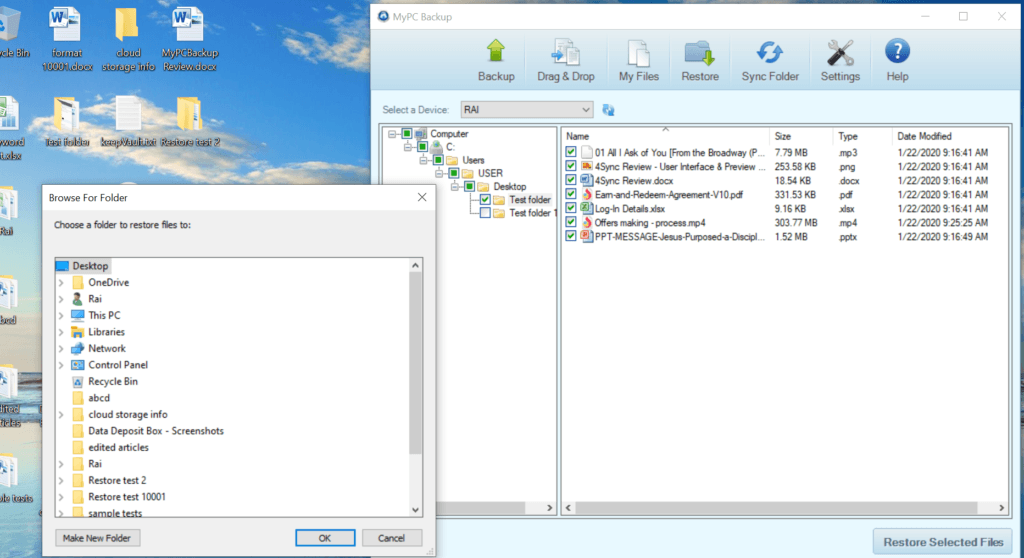 You should also take note that a recycle bin is available in the web user interface of MyPCBackup. It can store deleted files for a maximum of 30 days. After such a period, it will be permanently deleted. There is also a file versioning system within MyPCBackup. However, the cloud backup service provider did not disclose how many file versions can be saved.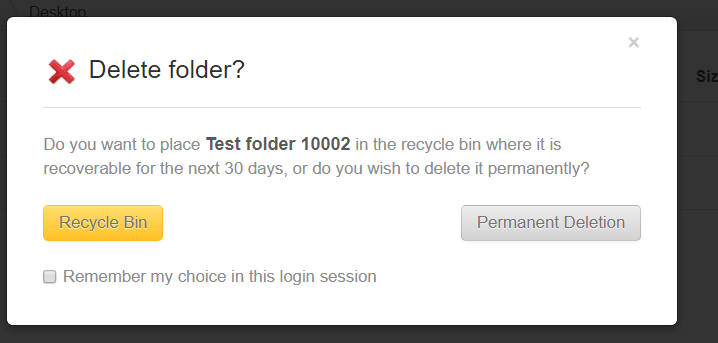 ---
Security & privacy
MyPCBackup has partnered with Google Cloud Platform to provide the security and privacy that both you and I as clients literally need. The cloud backup provider currently uses the secure data centers of Google Cloud so that its customers and plan subscribers will get peace of mind.
We all know the reputation of Google and Google Cloud in terms of privacy and security is unparalleled. Google cloud runs the services of MyPCBackup 24 hours a day and 7 days a week. There's no downtime for their servers. The data centres are so secured and there is undeniable proof. Google Cloud employs multi-layered security, fault tolerance as well as built-in redundancy. It also implements limited employee access to the data centres strictly. MyPCBackup as a cloud backup provider uses 256-bit SSL encryption before, during and after the transmission of your data and files to the cloud.
However, you should know two very important details. MyPCBackup does not have any client-side encryption technology. It does not implement zero-knowledge encryption capability. There is also no Two-Factor Authentication functionality. So if you are the kind of person who wants maximum security, then I suggest you find another cloud backup provider.
MyPCBackup has complied willfully and obediently to the provisions laid out in the California Consumer Privacy Act, GDPR, EU-U.S. Privacy Shield Framework and the Swiss-U.S. Privacy Shield Framework.
---
Online support
I am not satisfied with their online support system. The cloud backup provider claims that they have a 24/7 online support system but there is no proof to back up their claim. As a matter of fact, MyPCBackup has only e-mail support. There's no other way of reaching out to them easily. There is no phone number you can call in case you need help troubleshooting the cloud backup system of the provider. There is also no live chat system. You can't even reach them via social media. Worst of all, if you are serious enough to contact MyPCBackup cloud backup provider, you need to write them through a letter and send it by regular mail.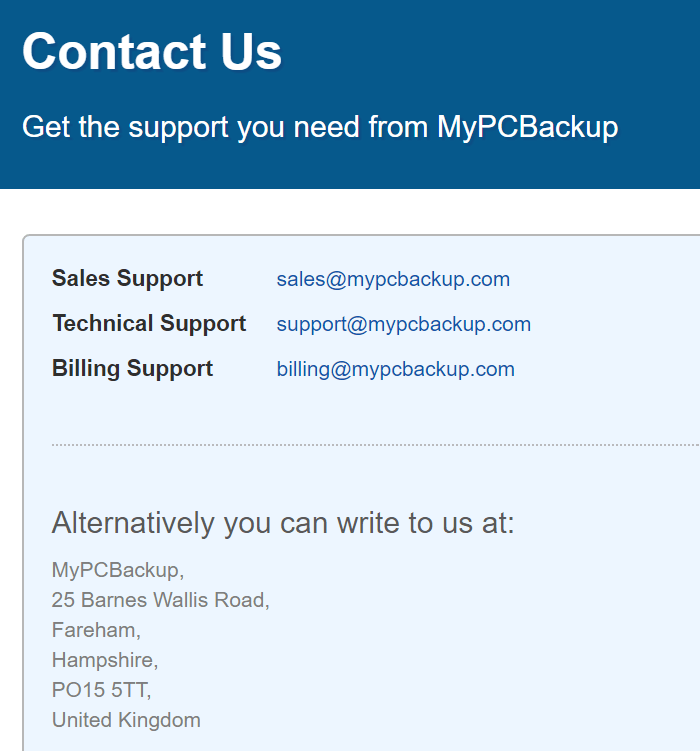 However, MyPCBackup cloud backup provider does have a knowledge base center with answers to frequently asked questions (FAQs). Just take note that they do not have tutorial videos so you need to read everything seriously.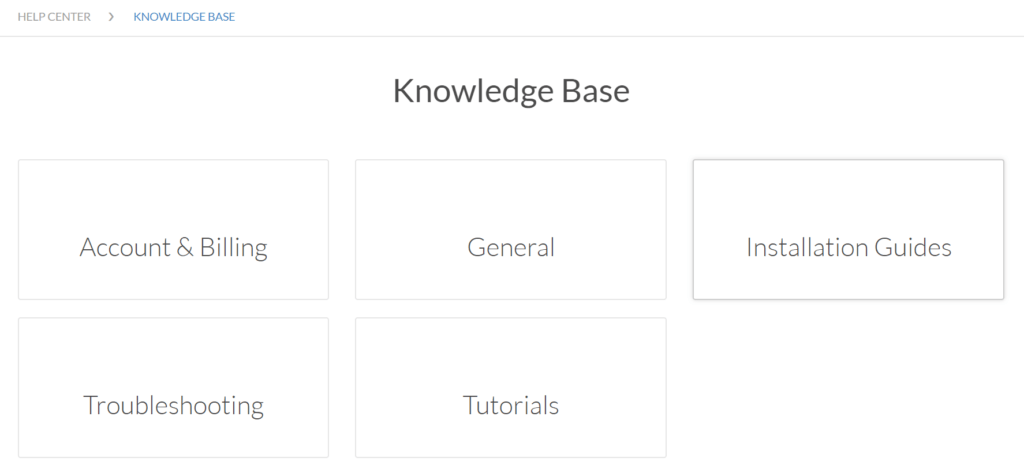 ---
Additional features
There are no additional features that MyPCBackup cloud backup system can show us. I highly suggest that you find an alternative cloud backup provider if you wish to avail of additional features that are quite enticing to the eyes and minds of customers and clients.
---
Conclusion
I would not recommend using MyPCBackup. Online support is weak. It doesn't have additional features. It relies on a third-party cloud provider to provide its security. It claims to have a file and folder sharing option but as it turns out, it does not work. This, in turn, raises too many red flags. Please find an alternative cloud backup provider to have a better service.
---
---
I hope I answered all your questions in this MyPCBackup Review. If you have some questions, don't hesitate to ask them in the comments section down below!