Best Canadian Dropbox Alternatives 2021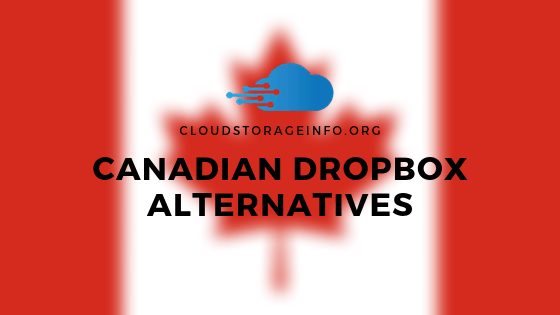 Best Canadian Dropbox Alternatives
The age of the internet is here. There's no doubt about it. Back in 2005, only 16% of the worldwide population used the internet and a report from 2017 shows that number jumped to 48%. We can only assume that we will see an increase of that percentage in the future. With the increased usage of the internet by the global population, we're also seeing an adaptation of our everyday life. I am sure a lot of you check the weather directly on your phone. Either you check it on Google or directly via a weather app, it shows you the hourly weather. I've caught myself looking at my phone to check what the weather will be like in 3 hours, rather than just looking up in the sky and making my evaluation. It's crazy how internet-dependent we've become! With the increased usage of the internet, there has been an increased demand for safe browsing and protected privacy. Cloud storages and backups fall directly under that demand as well. Canadian Dropbox alternatives particularly have an appeal to them because of the Canadian privacy laws.
---
Canadian Privacy Laws
Canada is compared to the U.S. a safe-haven. The Patriot Act combined with the recent Cloud Act makes one very hard to trust cloud storage based in the U.S. Not that they would have any dubious intentions but when it comes to government intervention, they would have no choice but to comply with their demands. As such, Canada offers a unique escape route for anyone that wishes increased privacy and security.
Canada has two privacy laws that they enforce on a federal level.
The Privacy Act – This law covers the management of personal data the Canadian government has about their citizens. We will not delve deep into this one as it's not as relevant to the cloud storage sphere as the next one.
The Personal Information Protection and Electronic Documents Act or widely known as PIPEDA.
---
PIPEDA
The Personal Information Protection and Electronic Documents Act is what makes the private sector bound by an oath to keep your information private and secure.
PIPEDA applies to several things regarding your personal information:
age, name, ID numbers, income, ethnic origin, or blood type;
opinions, evaluations, comments, social status, or disciplinary actions; and
employee files, credit records, loan records, medical records, the existence of a dispute between a consumer and a merchant, intentions (for example, to acquire goods or services, or change jobs).
There are some examples where the PIPEDA does not apply:
Personal information handled by federal government organizations listed under the Privacy Act
Provincial or territorial governments and their agents
Business contact information such as an employee's name, title, business address, telephone number or email addresses that is collected, used or disclosed solely for the purpose of communicating with that person in relation to their employment or profession
An individual's collection, use or disclosure of personal information strictly for personal purposes (e.g. personal greeting card list)
An organization's collection, use or disclosure of personal information solely for journalistic, artistic or literary purposes
Interestingly, PIPEDA also doesn't apply to non-profit organisations.
---
PIPEDA fair information principles
The act is comprised and collected into these 10 main points that serve as a guideline and if we convert them to apply to cloud storages, it looks something like this:
Accountability – A cloud storage is responsible for all the data and personal information it holds about you. It must at all times make sure that the system complies with the PIPEDA. To ensure that is the case it must employ a person that can be held accountable for compliance with the act.
Identifying Purposes – The purposes for which the personal information is being collected must be identified by the cloud storage before or at the time of collection.
Consent – Cloud storage must acquire consent for any collection, disclosure or use of your personal information.
Limiting Collection – Cloud storage must collect the data and personal information they need from you in a manner that is fair and in compliance with the law.
Limiting Use, Disclosure, and Retention – Your information can only be used or disclosed for the purposes it was collected. If the purpose has been completed, the cloud storage must remove any data they collected from you for that purpose.
Accuracy – Personal information must be as accurate, complete, and up-to-date as possible in order to properly satisfy the purposes for which it is to be used.
Safeguards – Cloud storage company must ensure your data is protected in a manner that is sufficient, relevant to the gravity of the data it holds.
Openness – All privacy policies and practices must be publicly displayed and available to read to anyone at any time.
Individual Access – You should be allowed to inquire about your information the cloud storage company has or has disclosed and be given access to that information. You should also be allowed to amend it as required.
Challenging Compliance – You should be able to challenge the compliance of the cloud storage with PIPEDA with the designated accountable person employed at that cloud storage company.
Each information principle has plenty of tips and guidelines that the cloud storage company should follow in order to stay true to the PIPEDA.
---
Best Canadian Dropbox Alternatives
Dropbox has its storage servers located in the United States which makes them subject to the acts mentioned before at the start of this article. These acts enable the government to look into your personal information and data. I imagine a great deal of us would like to avoid that. Not that we have something unlawful to hide but we're simply not comfortable with someone digging through our files. We've written about how secure cloud storage is but it is also subject to where it is located. One of the solutions to avoid U.S. government interventions is to simply go with a cloud storage that has their servers located outside U.S. – Canada, for example, is a great alternative to that (or Europe with GDPR).
We have performed a wide range of reviews of many cloud storages over the past years. Here are some Canadian Dropbox alternatives that you should take into account when picking your cloud storage.
---
Sync.com
Sync.com
$8/month 2000 GB
Additional Features
8.5/10
Pros
Zero-Knowledge platform
Not subject to US Patriot Act
Client-side encryption
30-day money back guarantee
Easy to use, modern platform
Great syncing, sharing and file retrieving options
Unlimited bandwidth
Cons
No live chat/phone support
No linux client
Sync.com is right off the bat the largest and the best cloud storage solution based in Canada. Their storage servers are located in Toronto and Ontario. Sync.com uses the zero-knowledge principle in order to ensure your data is handled in accordance with the Canadian laws and the PIPEDA. With its low-cost plans, it's the best Canadian Dropbox alternative without a doubt. For $8 per month, you get 2000GB of storage which is a great deal compared to other cloud storages.
It also has a 30-day money-back guarantee if you feel like testing all the premium features and then reverting back. Of course, you can just stay with their free 5GB plan which is quite honestly enough if your plan is to just store documents.
We have also done a direct comparison between Sync.com and Dropbox here.
Check the full review of Sync.com here.
---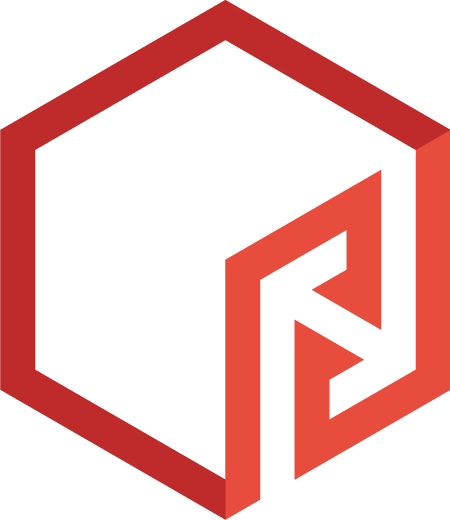 Backupstuff.com
Backupstuff.com has its servers located in Saskatoon. Their primary focus is cloud backup though they offer ordinary cloud storage as well. Unfortunately, you won't be able to get free cloud storage with them as they offer only a 30-day trial after which you have to sign up to a rather expansive pricing scheme that offers very little in return for the money you're paying. For $9.99/month you get 10GB of storage which is honestly far too expensive.
---

Mastermindbackup.com
Mastermindbackup.com also focuses on backing up your data. They are compliant with Canadian privacy regulations and have their storage servers in Canada. Unfortunately, they're also quite expensive. For 100GB you will have to pay $19.95CAD per months.
---

Welcomenetworks.com
They offer cloud storage & backup in North America with a focus on companies and businesses. After the 30-day trial, you'll have to either upgrade or abandon their service.
---

Cloudpockets.com
CloudPockets.com likewise focuses on data backup with their servers located in Ontario. Being PIPEDA compliant they offer their services to anyone that wishes their privacy guaranteed. You will have to open up your pocket quite wide as their pricing plans aren't exactly up to industry standards. With $35.00 / month you'll be able to get just 100GB.
---
Final Thoughts
Canada and their privacy laws clearly offer a sense of security and seclusion from anyone that would want to obtain information about you. Though the privacy laws of a country don't guarantee the safety of your files alone. You must pick a cloud storage that supports these privacy laws with a suitable structure. According to our research and reviews of cloud storages done over the past years, Sync.com takes the golden globe when it comes to deciding which is the best Canadian Dropbox alternative.
---
---
Do you have any thoughts of your own on Canadian Dropbox alternatives? Let us know down below!