Surfshark VPN
$11.95/month
Pricing & Subscription Plans
7.0/10
Speed & Server Locations
9.0/10
Security & Privacy
9.0/10
Additional Features
9.5/10
Pros
Unlimited simultaneous connections & Unlimited bandwidth
Has internet kill switch protection
256-bit AES encryption & zero-logging policy
Supports split tunneling & secure Wi-Fi connection
Access Netflix US, Amazon Prime, Hulu, BBC iPlayer, & HBO GO
P2P connection & Static I.P. addresses supported
MultiHop, NoBorders, Camouflage Modes
Has DNS leak, IPv6 leak & WebRTC leak protections
Easily block adware, malware, and trackers
Cons
Monthly subscription price is higher than competitors
---
Surfshark VPN Review
Surfshark VPN is one of the most outstanding virtual private networks that have gained traction in the internet privacy industry in recent years. True to its word, the VPN provider is really obsessed with privacy since there is no known profile of the current owner of Surfshark Ltd. which is the company behind the VPN service. It took me some amount of digging and with a bit of luck, I at least find out that the current CEO of Surfshark Ltd. is Stephanie Jeronymides. That is, at the very least, based on the records that Dun & Bradstreet has. Surfshark Ltd. is currently operating in Wickhams Cay I, Road Town, Tortola, British Virgin Islands. The place serves as the current headquarters of the business organization. Since not much has been known about the company operating the Surfshark VPN, it led me to investigate further and have come up with this full Surfshark Review. Read the article below to learn more.
---
Jump to:
Pricing & Subscription Plans
Who is it for?
Ease of Use
Speed & Server Locations
Security & Privacy
Streaming
Online Support
Additional Features
Conclusion
---
Pricing & Subscription Plans
I found out that Surfshark VPN is offering 3 types of subscription plans. The company has a monthly subscription plan which costs $11.95 per month. It also has an annual subscription plan which costs $71.88 every single year. Surfshark VPN also has a 2-year plan which will cost $47.76 for every 24 months of using the VPN service. Based on the figures mentioned above, I'm more inclined to get the 2-year plan since it is the most cost-effective pricing plan among them all.
---
---
One good thing that I've observed is that I change the type of currency when pricing the subscription plans. I can change the pricing structure that will yield immediate computations based on USD, AUD, CAD, CNY, EUR, and GBP.
I also found out that there is also an optional add-on service called "Privacy beyond VPN" that you can subscribe to on top of the regular subscription plans. It costs $0.99 every month that will be added to your total bill. This feature can detect if your e-mail is leaked. You can also search with no ads and logs with that particular feature.
I can easily pay for any of the subscription plans via PayPal, Amazon Pay, and Google Pay. I can also pay using cryptocurrencies such as Bitcoin, Ethereum, and Ripple. I've also found out that I can purchase a subscription plan by using other payment methods such as Dragonpay.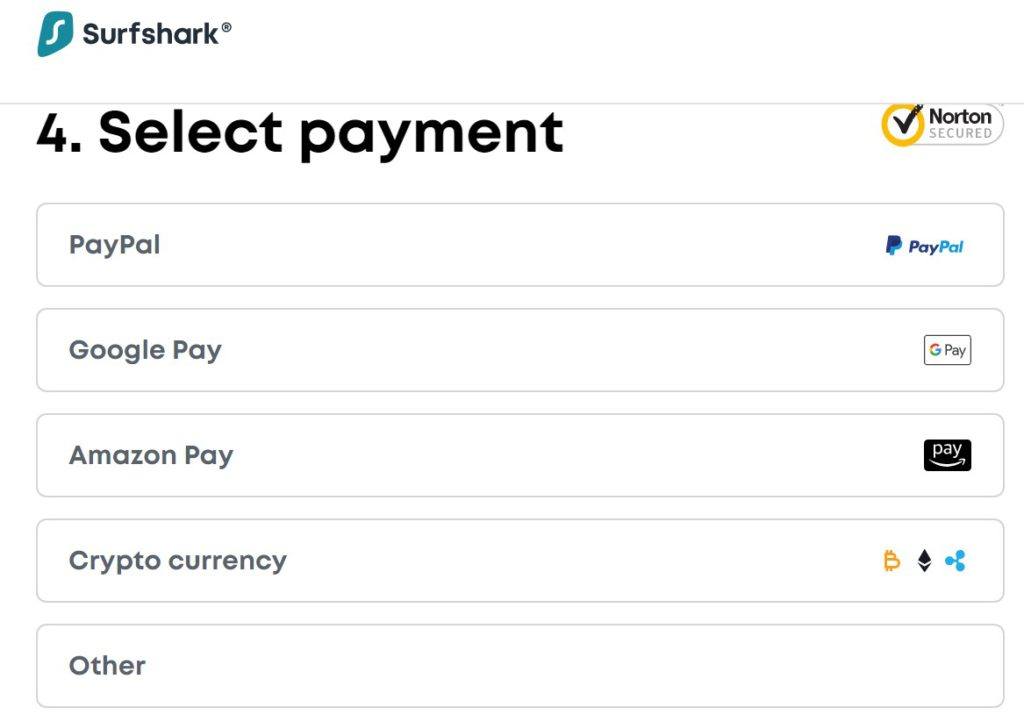 I'm able to connect as many devices as I want simultaneously. There is no limit since Surfshark VPN can accommodate unlimited simultaneous connections to the VPN platform. Because of this, Surfshark VPN is recognized as the best VPN for multiple devices. On top of that, I also observed that there is a money-back guarantee good for 30 days whenever I subscribe to the services of Surfshark VPN.
---
Who is it for?
Based on my honest opinion, Surfshark VPN is for people who want to stay away from the prying eyes of hackers, business organizations, marketers, as well as government organizations. I know that like me, we want all to become completely anonymous when we browse the internet. I also know that you want data transmission activities to be completely secured. On top of that, I can also sense that all of us want to get ahead of the internet censorship protocols and geo-restrictions especially when we are trying to deal with video streaming services. These are just some of the best reasons why we should try the services being offered by Surfshark VPN.
---
Ease of Use
It is easy to download the desktop client of the Surfshark VPN. I actually just clicked on the "Apps" menu button at the top of the VPN provider's web page and selected the Windows OS icon. It redirected me to another page where I was able to click the "Download Now" button. It took 22 seconds for the desktop client installer to download successfully.
It is also easy to purchase a subscription plan and register an account. I actually just selected one of the 3 subscription plans, entered a valid e-mail address, activated the "Privacy beyond VPN" add-on feature, and then selected a payment option. A button appeared after I selected a payment option. After I reviewed my order, I clicked the button and just followed the rest of the instructions.
I found out that aside from Windows OS, the Mac and Linux computer operating systems are also supported by this best VPN service provider. Android and iOS mobile devices are also compatible with Surfshark VPN. I can also easily install web browser extensions for Google Chrome and Firefox. Amazon Fire TV, Amazon Fire Stick, Apple TV, and other Smart TVs are also well-suited to be integrated with the Surfshark VPN service. I can also install the VPN system in game consoles such as the Xbox and PlayStation. Surfshark VPN also created a Trust DNS mobile application for Android & iOS.

Once I'm logged in to my Surfshark VPN account through the desktop client version, I can edit the following settings:
Dark mode (activate / deactivate)
Application language (select language)
Start with Windows (activate / deactivate)
Minimize the app on startup (activate / deactivate)
Auto-connect (activate / deactivate)
Kill Switch (activate / deactivate)
Status notifications (activate / deactivate)
Crash reports (activate / deactivate)
Invisible to devices (activate / deactivate)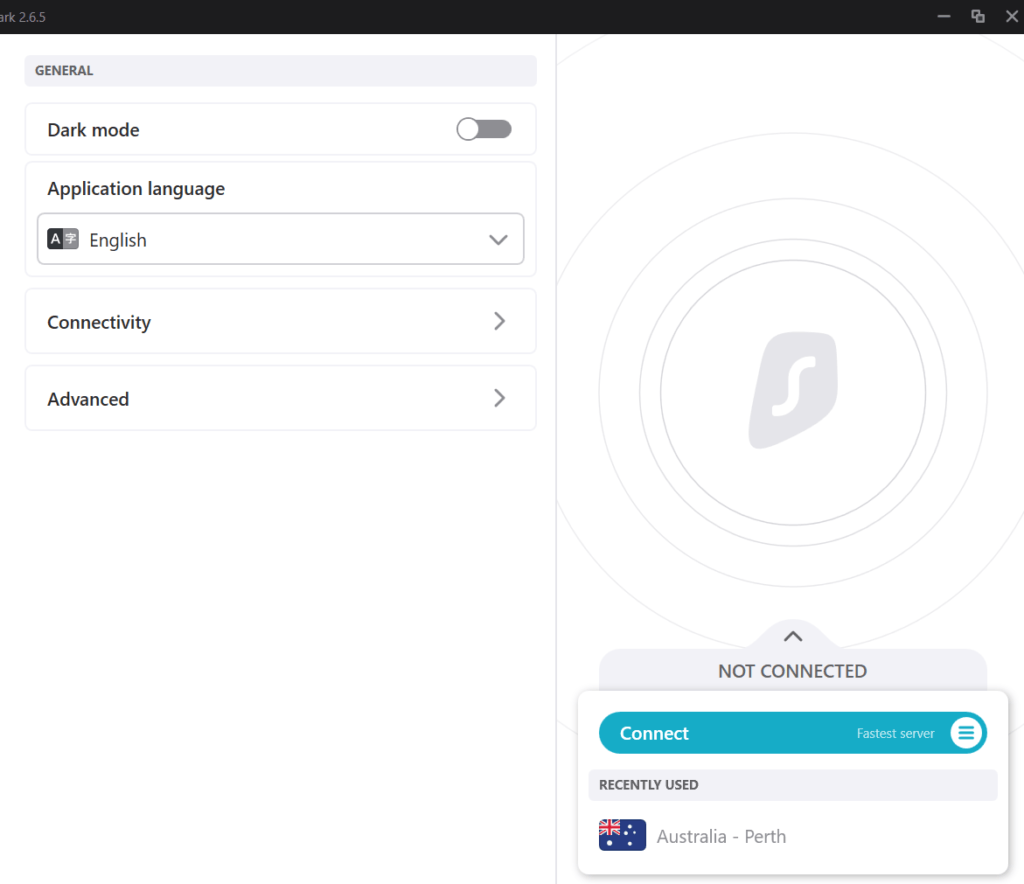 All other settings and features not mentioned above are discussed under the security and privacy section as well as in the advanced features section of Surfshark VPN.
---
Speed & Server Locations
As I tested the VPN platform, I was able to find out that there are approximately 1,040 servers placed in 63 countries worldwide. All of the servers can support a Peer-to-Peer (P2P) connection. Each of the servers uses its own private DNS in order to ensure privacy from all aspects. There are 36 countries in Europe where Surfshark servers are currently present. The list includes but is not limited to France, Germany, Italy, Russia, Slovakia, Slovenia, Switzerland, and the United Kingdom.

There are 7 countries in the entire American Region where Surfshark servers are placed. The list includes but is not limited to the United States, Canada, and Brazil. There are 6 countries in the Middle East & Africa Region where Surfshark VPN servers are present. The list includes but is not limited to Israel, South Africa, and the United Arab Emirates. There are 14 countries in the Asia Pacific where Surfshark VPN servers are also present. The list includes but is not limited to Australia, Singapore, Hong Kong, Japan, South Korea, and New Zealand.
Check the table below to learn more about the actual speed tests that I personally conducted on the Surfshark VPN servers.
| Server location | Ping [ms] | Download [Mbps] | Upload [Mbps] |
| --- | --- | --- | --- |
| No VPN (Philippines) | 8 | 9.43 | 11.00 |
| Taiwan | 100 | 9.74 | 10.13 |
| Australia (Sydney) | 157 | 8.29 | 6.26 |
| Canada (Montreal) | 252 | 6.57 | 6.72 |
| United Kingdom (London) | 310 | 7.34 | 10.17 |
| USA (California) | 189 | 7.60 | 9.61 |
| UAE (Dubai) | 303 | 6.62 | 7.70 |
| Switzerland (Zurich) | 339 | 6.64 | 7.75 |
| Average | 207.25 | 7.75 | 8.67 |
---
Security & Privacy
In order to establish a secure VPN connection, I need to click the "Connect" button found in the graphic user interface of the desktop client version of Surfshark VPN. I can also change the server location by clicking the "Locations" menu option at the upper left corner of the desktop client of Surfshark VPN. Once I do that, all of the available server locations will appear on the screen. I have to choose one server location and click on it in order to re-establish as secure VPN connection. I can also use the "Fastest Server" connection as well as the "Nearest Country" VPN connection.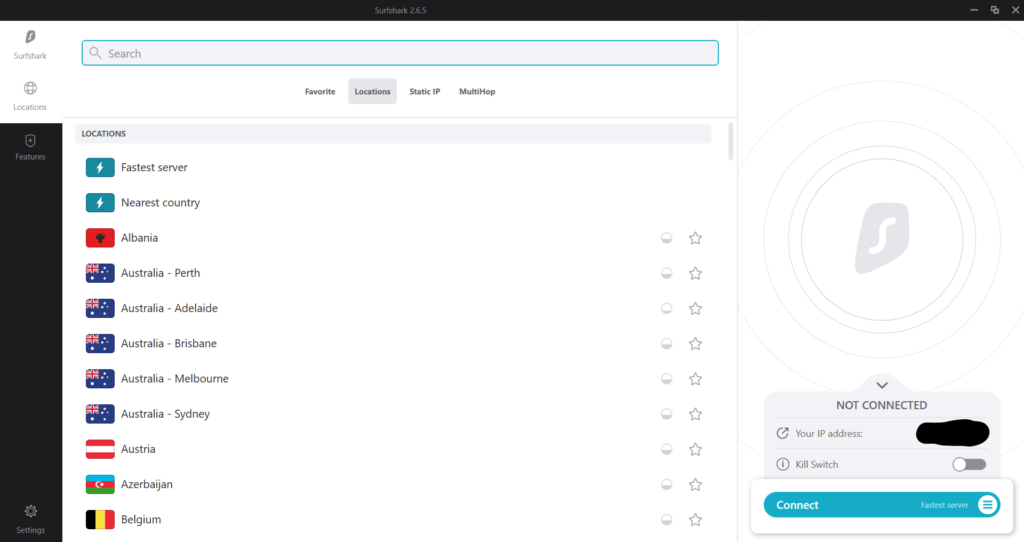 Based on my experience, my real location and identity are protected since it automatically masks the real I.P. address that I'm using. Upon connecting to the VPN, the I.P. address is changed to one of the I.P. addresses being used by the Surfshark VPN.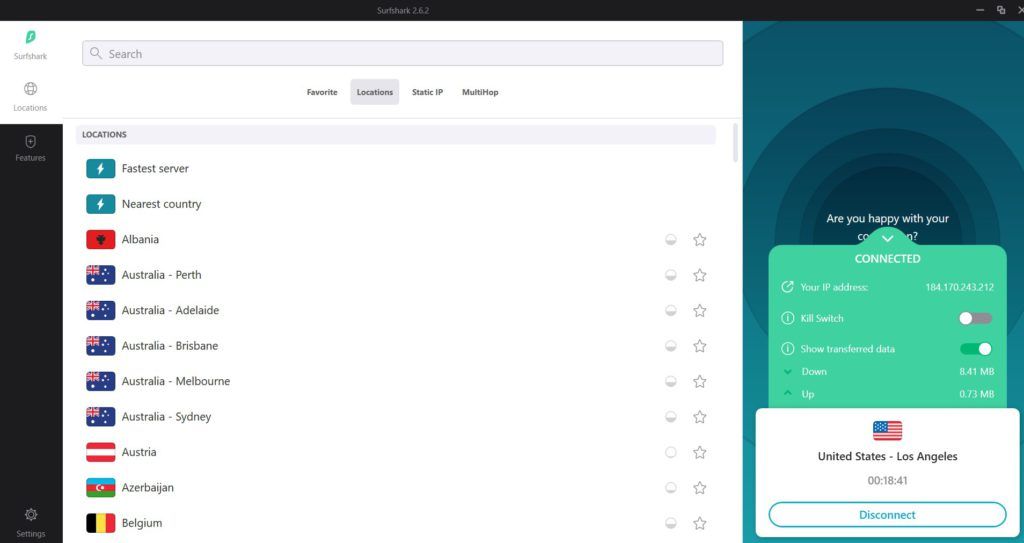 Surfshark VPN also currently uses a 256-bit AES data encryption system that operates in a GCM environment. I can protect my internet privacy and data security whenever connecting to a public Wi-Fi if I connect to one of the servers of Surfshark VPN.
Through the advanced setting, I can manually select the type of VPN tunneling protocol to use. Surfshark currently supports OpenVPN, IKEV2, and Shadowsocks.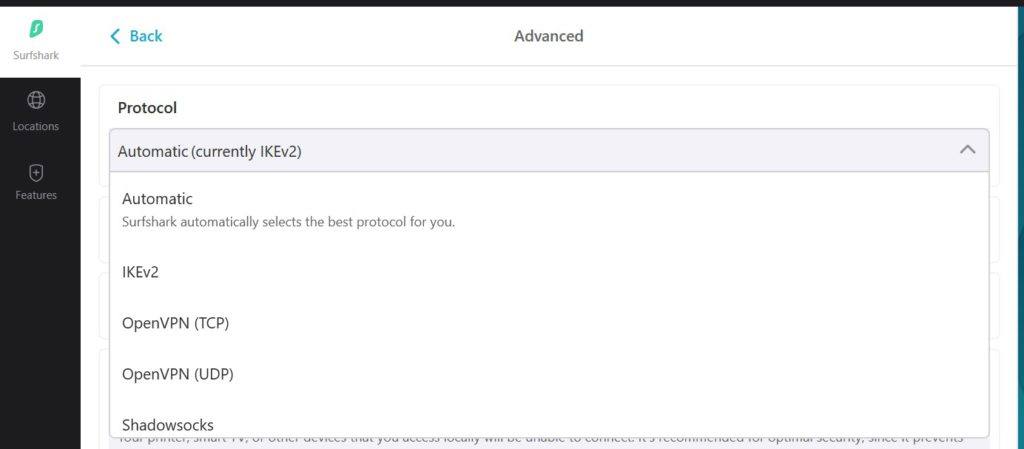 The VPN provider also implements a zero-logging policy. Aside from the shared I.P. addresses, Surfshark also allows Static I.P. addresses too.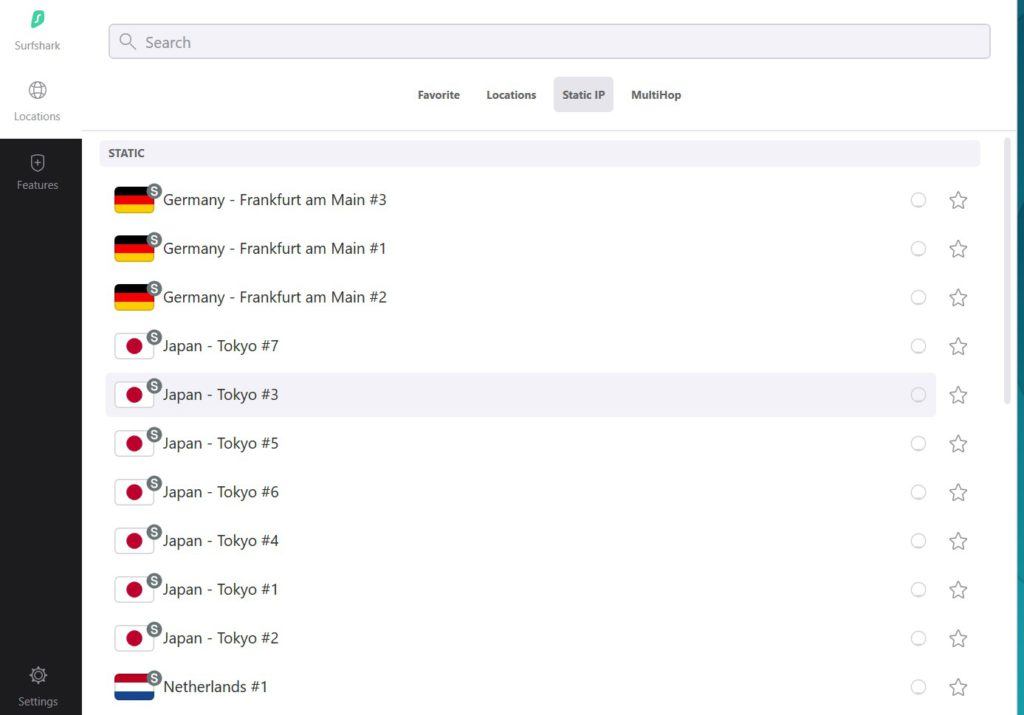 ---
Streaming
I had a very nice experience video streaming Netflix US. It only took 8 seconds for the video of the episode of the chosen TV series to load initially. That is really fast. I have not experienced any issue while watching a TV series or movie via Netflix US. I haven't experienced video buffering in between since the speed of the server is doing really great. With this experience, I can confirm that geo-restrictions placed on video streaming services like Netflix US are lifted after connecting to the Surfshark VPN server. I can also access Hulu, Amazon Prime Video, BBC iPlayer, HBO Go, Spotify, and Vudu while connected to the VPN platform. This proves that Surfshark VPN is indeed the best VPN for streaming videos online.
---
Online Support
Based on my analysis, Surfshark VPN has a very strong online customer support. The VPN provider has a complete set of user manuals, tutorials and a comprehensive Frequently Asked Questions (FAQs) page. I've browsed these manuals and FAQs and they are really good in terms of information and content. I was also able to contact the e-mail customer support team at support@surfshark.com. I can also submit a request by filling up a form and by telling the company about my concern. I can also interact with the 24/7 live chat support team to ask for technical assistance.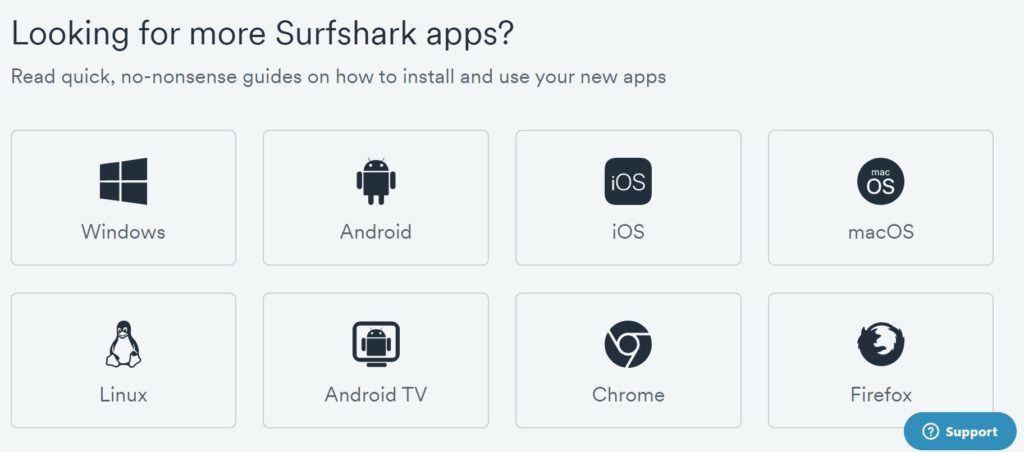 ---
Additional Features
Listed below are the advanced features of Surfshark VPN.
---
NoBorders Mode
I have the power to activate the NoBorders Mode which bypasses internet censorship and geo-restrictions such as the "Great Firewall".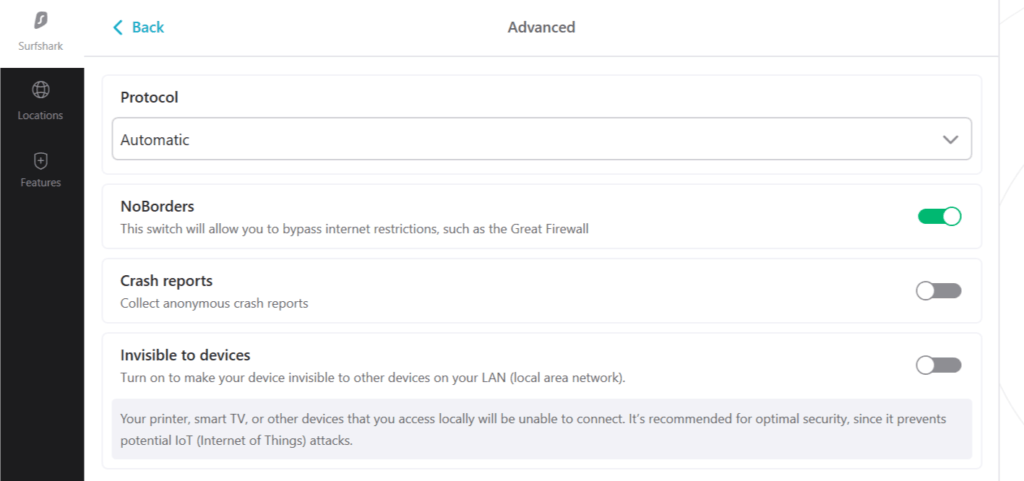 ---
Internet Kill Switch
I can also easily turn on and off the Internet Kill Switch with a click of a button. This feature basically disables my internet access whenever the VPN connection is turned off accidentally or is dropped unintentionally. The feature works well based on my experience.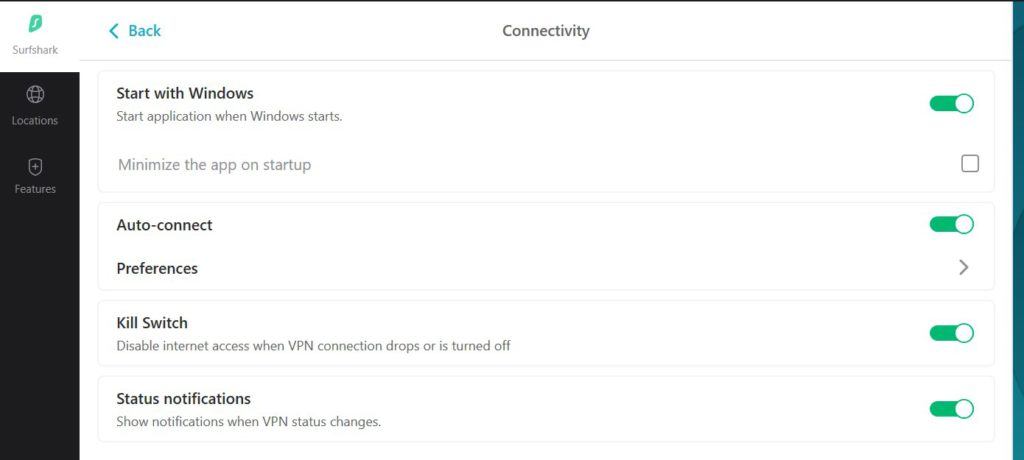 ---
MultiHop Feature
Since Surfshark has a MultiHop feature, I can easily connect to 2 Surfshark VPN servers simultaneously. When this happens, my internet connection is encrypted twice which doubles my internet security. It also becomes impossible for other people to track my real down since I'm connected to 2 VPN servers at once. There are currently 13 MultiHop server options I can choose from when using Surfshark VPN.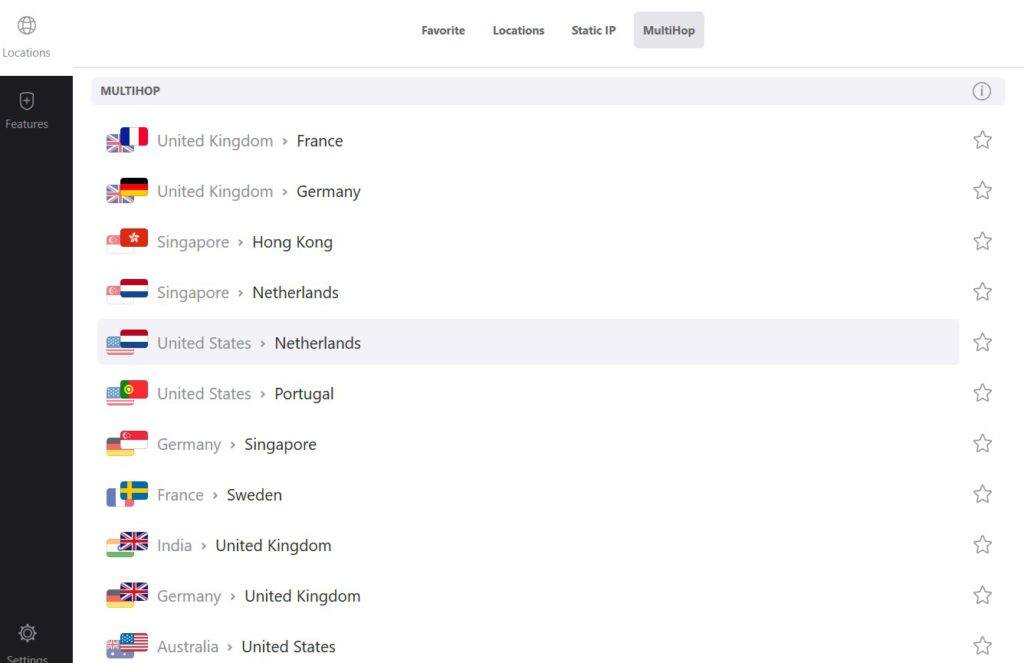 ---
Whitelister Feature (Split Tunneling)
I can also activate the Whitelister feature which serves as proof that split tunneling is also supported. I can manually choose which websites and application programs that connect to the internet using the VPN connection. At the same time, I can manually select which websites and apps bypass the VPN connection when accessing the internet.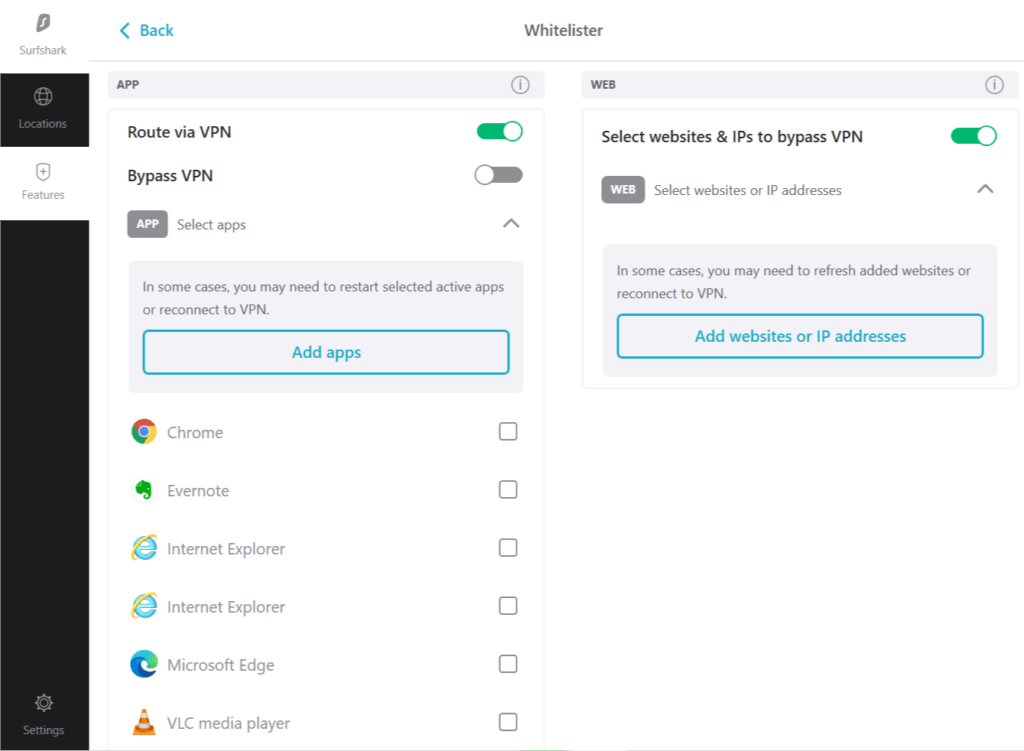 ---
Camouflage Mode
I can turn on the camouflage mode automatically whenever I'm connected to the OpenVPN tunneling protocol of Surfshark. The camouflage mode is a server obfuscation technology that beats content filtering and blocking. It also disguises my internet activities on the VPN connection as a normal internet traffic. It bypasses DPI firewalls and VPN blockers.
---
CleanWeb Feature
I can easily block adware, malware, and trackers by activating the CleanWeb feature. Once activated, all of the malware, adware and web data trackers are blocked and warded off automatically.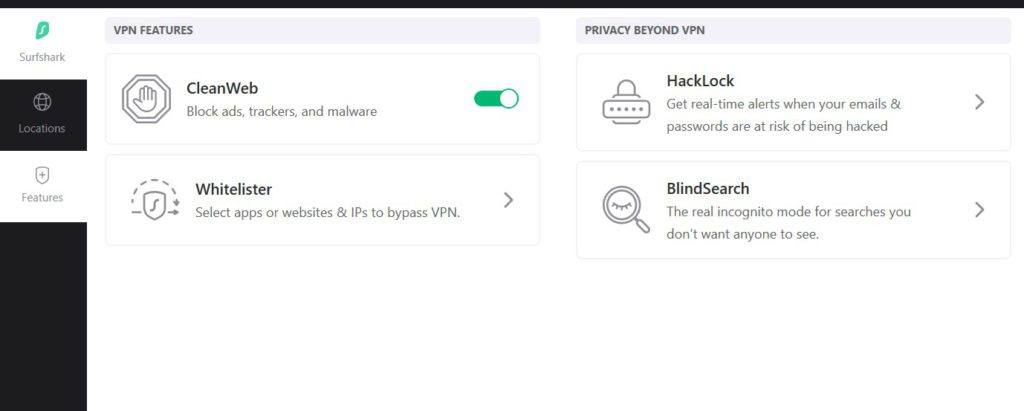 ---
HackLock
With the HackLock feature, I can get real-time alerts when my e-mails and passwords are at risk of being hacked. I need to type my e-mail address and click the "Activate" button inside the dashboard of the website of Surfshark VPN.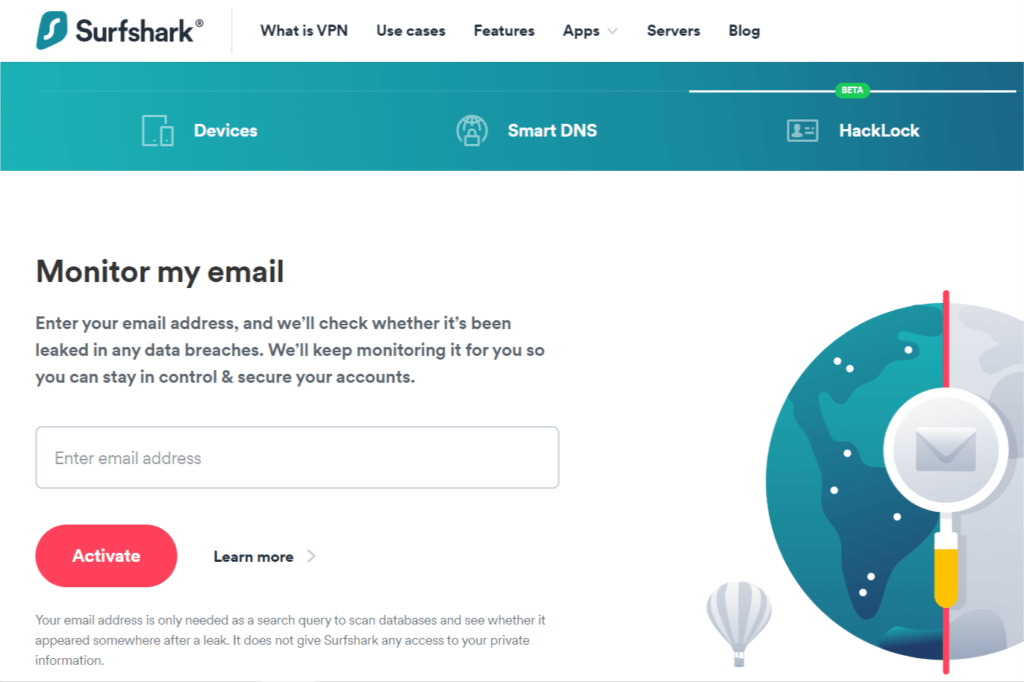 ---
BlindSearch
BlindSearch is a proprietary web browser of Surfshark which is considered to be the real incognito mode for anonymous and encrypted web browsing. I can access this feature once inside the dashboard of the website of Surfshark VPN.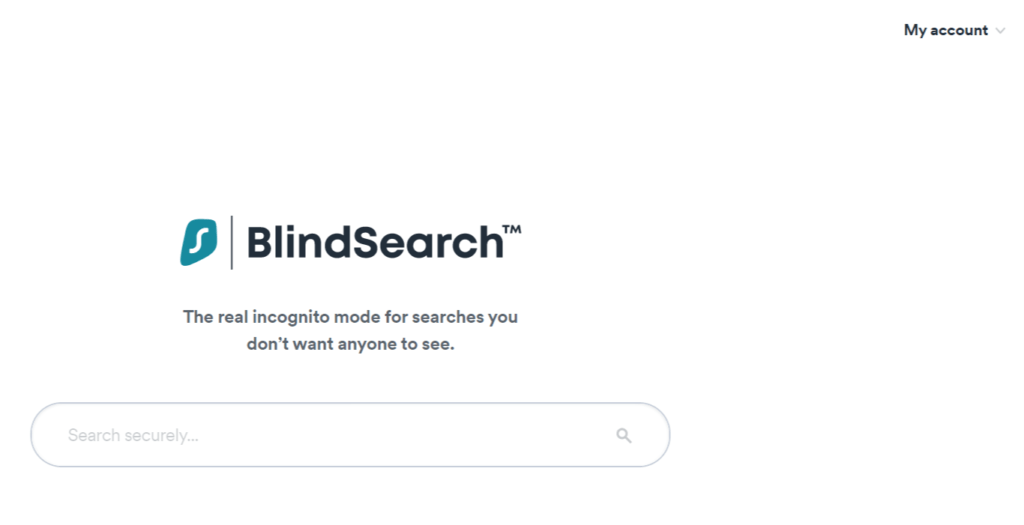 ---
P2P & Torrent
Peer-to-Peer (P2P) connection is also supported which means that torrent is allowed. Because of this, I can upload and download files to and from the internet quickly but securely. I can also upload and download torrent files easily.
---
Other Features
The VPN provider also has DNS leak protection, IPV6 leak protection, and WebRTC leak protection.
---
Conclusion
I have a great experience with Surfshark VPN. My internet privacy is assured since the original I.P. address I'm using is masked automatically. My internet connection becomes encrypted too using 256-bit AES encryption technology.
I was also able to access Netflix US and stream movies and TV series efficiently. In fact, I haven't experienced video buffering in between. The results of the speed tests I conducted also revealed that almost all of the Surfshark VPN servers are working very fast.
The Internet Kill Switch Feature also comes handy and works efficiently. All other advanced features of Surfshark VPN are functional and perform their functions effectively. On top of that, the 2-year subscription plan is also very affordable. I recommend that you should try using Surfshark VPN since it is really good based on my experience.
---
I hope I answered all your questions within this Surfshark VPN Review. If you have any more questions, feel free to ask them in the comments section down below!