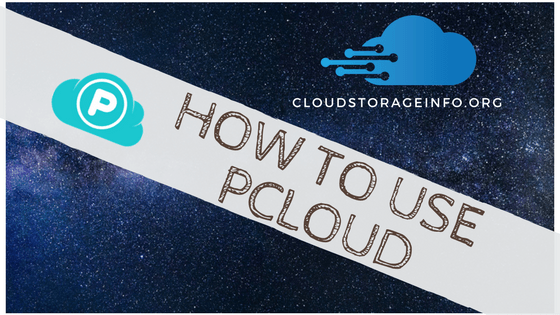 How to Use pCloud
pCloud is one of the best cloud storage services that takes pride in providing the highest protection with unlimited upload and download speeds. It has been around since 2013, having benefited from the successes and failures of the competition. It is among the first cloud storage services to offer lifetime plans. I have always recommended pCloud to anyone seeking for excellent cloud storage since there is no limit to the size of your files or the download speeds. It has top-notch security with a backup feature. Like other cloud storages e.g. Google Drive, Dropbox etc, you can back up your social media accounts (Instagram, Facebook, and Picassa) and your WordPress websites. You can also add your files as "favourites" to access them when offline. In this guide, I will show you how to use pCloud and all of its features.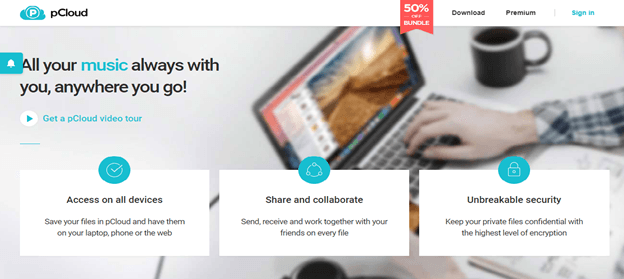 ---
How to Register
There are two ways in which you can create a pCloud account – Using your email address, your Facebook, Google or Apple ID.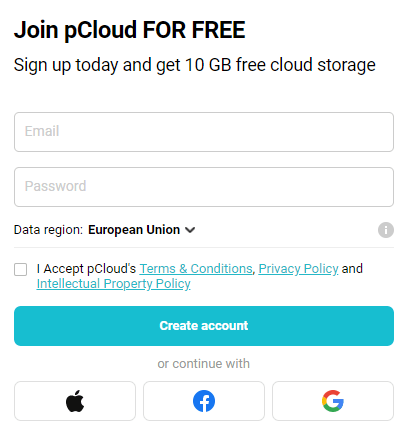 Using your email address
First, open www.pCloud.com and click the "Sign up" button.
Enter a valid email address and your password (Use different characters to enhance security)
Verify your account by clicking the link sent by pCloud to your email.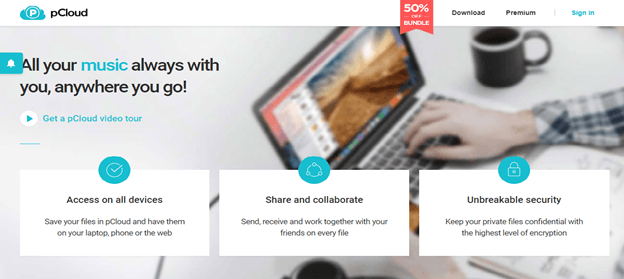 Using your Facebook Account
First, open www.pCloud.com
Select "Continue with Facebook"
Confirm your registration and you are done.
---
Pricing Options
There are several options you can choose on pCloud depending on your preferences. The free plan offers up to 10 GB, 5 of which can be achieved without inviting referrals. The other 5 GB can be achieved by inviting friends via your referral link. Your sensitive files can be encrypted using additional Crypto protection. For heavy users, all you need to do is to upgrade your plan to the Premium or Premium Plus plans.
They also offer a 10-day money-back guarantee! You can choose the lifetime plans for a one-time payment which includes lifetime storage.
---
Lifetime Plans
Premium
500 GB Storage
500 GB Shared Link Traffic
Premium Plus
2 TB Storage
2 TB Shared Link Traffic
Custom Plan
10 TB Storage
2 TB Shared Link Traffic
---
Monthly Plans
---
How to sync files
The pCloud app and web interface allows multiple file-sharing options and you can always send your files to any destination you choose. The additional virtual drive allows you to expand your computer and all files uploaded to that folder can be accessed to you in any device. Just make sure you "accept and approve" any pop-ups while you download and install their client.
Open your pCloud drive in your file manager with a quick left-click or right-click on the indicator. Open your crypto folder if you have already subscribed and then add new folders to the Sync. Other options include checking your account status and notifications.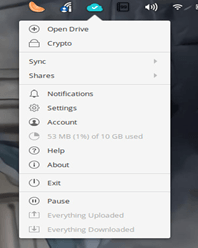 To add a new local folder to the sync:
Open the pCloud panel and click "Sync"
Click "Add New" and then choose the local folder
Navigate to the folder you want to sync
Choose the pCloud Drive Folder
Select in your pCloud directory hierarchy where you want the local folder to sync
Click "Save" and the "Add Sync".
The sync will start immediately and will be available to all devices connected with your pCloud account. You can add several sync folders provided you don't run out of space. Note that the synchronization process makes your folders available even in offline mode if you choose to do so. Just right-click on the folder and click "Offline Access(Sync)".
You can select the pCloud Drive folder or the local folder. Click the "Save" button once you are done with your selection to save the synchronization folder.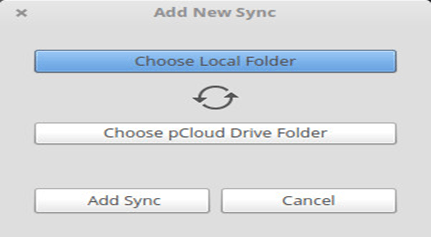 ---
How to upload files

How to upload files through the website
Click on the "Upload" icon.
Select "File upload" or "Folder upload".
Click on "Browse for files" or "Pick folder".
Find the files or the folder, mark them and click "Open" or "Ok".
You can also go for the "Remote upload". This feature allows you to download files directly from the web. Once you have the link to the video, paste it into pCloud and click on the "Upload" button. It is essential to have a preselected "Remote Upload". It downloads the video to your pCloud storage. You can achieve greater speeds of up to 100 megabytes if you have a fast internet the fact that you are downloading the file directly from the provider's servers.
How to upload files through pCloud Drive
Simply drag&drop or copy any file or folder to the pCloud imaginary drive or to a folder that is synced with pCloud.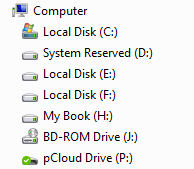 ---
How to Share files
You can share files with anyone you want as shown in the pCloud panel. There are three sharing options; invite to a folder, share upload link and share the download link.
Invite to a folder
This feature allows you to share folders with your family, friends, and colleagues. It is set on whether they can edit or view the content. They can use the permissions you give them after accepting your invitation. Your existing shares are managed through the pCloud web platform.
Download and Upload links
You can generate upload and download links through pCloud that can be provided to anyone. Users can easily download your data by generating download links to their computers or mobile devices. Your friends can upload files to your pCloud account when you provide an upload link.
---
Direct links
The public folder allows you to create direct links to files and other folders. You can create embed images and share your files at any time. You can also create static HTML websites using your pCloud as a hosting service.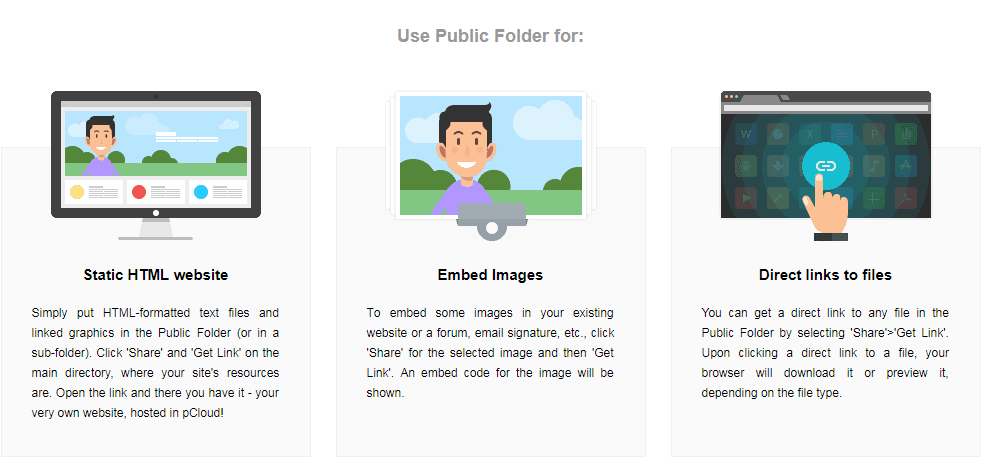 ---
How to retrieve your files
It is very simple to get your files back in a situation where you delete them. They're stored for 15 days in the free version. Deleted files can be retrieved for 30 days in the premium versions and up to 365 days with extended file history plan. You can also choose to delete the backups permanently.

---
Ease of use
PCloud is available for Mac, Windows, and Linux. It has a simple user interface that makes it easy to use.
Simply click on the upload button if you want to upload something or drag the file inside. It also offers easy file sharing as discussed above. The service offers decent download and upload speeds with a very responsive interface.
---
Security and encryption
pCloud uses SSL/TLS encryption to guarantee the safety of the files. It is applied when data from your device is transferred to the pCloud servers. It stores your files in more than three server locations to enforce top-notch safety measures.
The client-side encryption ensures you only you have the keys for file decryption. Your files are hidden safely from any unauthorized access with pCloud's unique client-side encryption. The pCloud Crypto subscription encrypts your most essential files while also protecting your password.
---
Accessibility
A cloud service needs to cover as many devices as possible to be effective and user-friendly. pCloud aims at integrating their product on any device. pCloud web platform can be accessed through any browser, on any computing device.
pCloud Drive allows you to access, synchronize and store your files in the cloud by creating a secure virtual drive on your PC. pCloud for mobile allows you to access and store your files anywhere and at any time.
---
File versioning
pCloud stores personal files for a specific period so you can always find the previous files. The 'Revisions' feature allows you to restore previous versions and changes made to specific files if necessary.
Click the gear button to access File Revisions and choose the 'Revision' option. File versions can be kept on the Free plan for 15 days and 30 days for users upgrading to Premium, Premium Plus or Lifetime.
pCloud Rewind allows you to go back in time and check your previous version files. You can always browse through your account at a specific date and time in the past. If you removed the shared content accidentally, you can rewind the process to restore or download all non-encrypted files.
Existing Premium users that have upgraded to Premium before 12/09/2017 can make use of the following features:
File Revisions – 90 days (pCloud Premium); 180 days (pCloud Premium Plus)
pCloud Rewind – 90 days (pCloud Premium); 180 days (pCloud Premium Plus)
---
Integrations
pCloud offers a great service for you if you are uncertain about your photos' security on social platforms such as Instagram, Facebook, and Picassa. Use pCloud to back up your valuable memories with a click of a button. You can always resume or stop it at any time.
It also develops a variety of plugins to simplify or integrate your work with other platforms. PCloud allows you to back up all your WordPress website with all media, files, and databases.
---
How to use pCloud Transfer
pCloud Transfer is a feature you can use to transfer files (up to 5 GB) without making an account with pCloud.
Simply add the files, add up to 10 recipient emails, your email and an optional message. The files will then transfer to their servers and will be available to download by all recipients.
---
How to use pCloud App
Search for "pCloud" in your "App Store" or "Google Play Store", download and install the application.
Launch the pCloud application.
Create a new account or log in to your existing account.
Swipe from left to right to bring up the additional menu or use the "Upload Files", "Create Folder" to manage your data.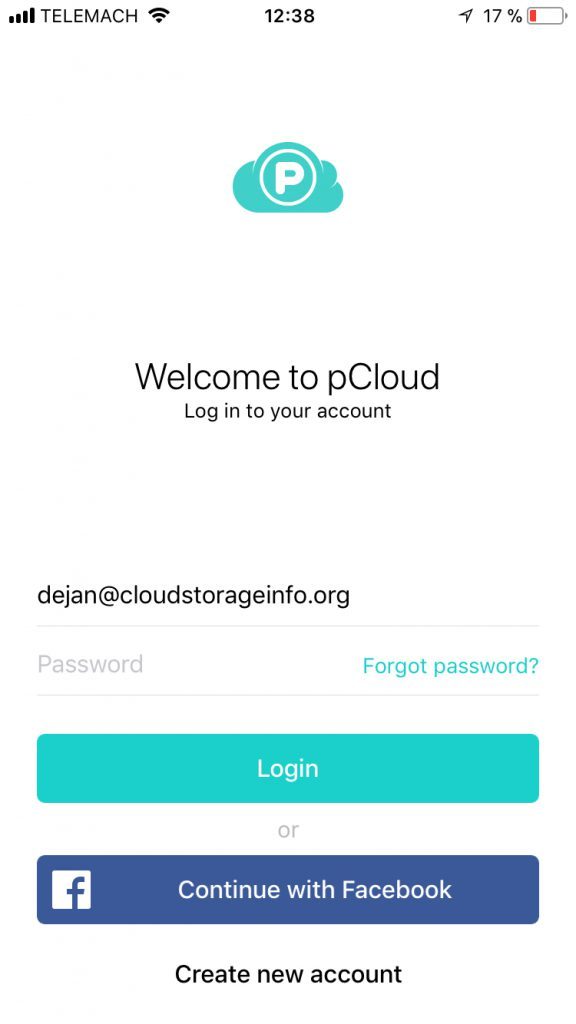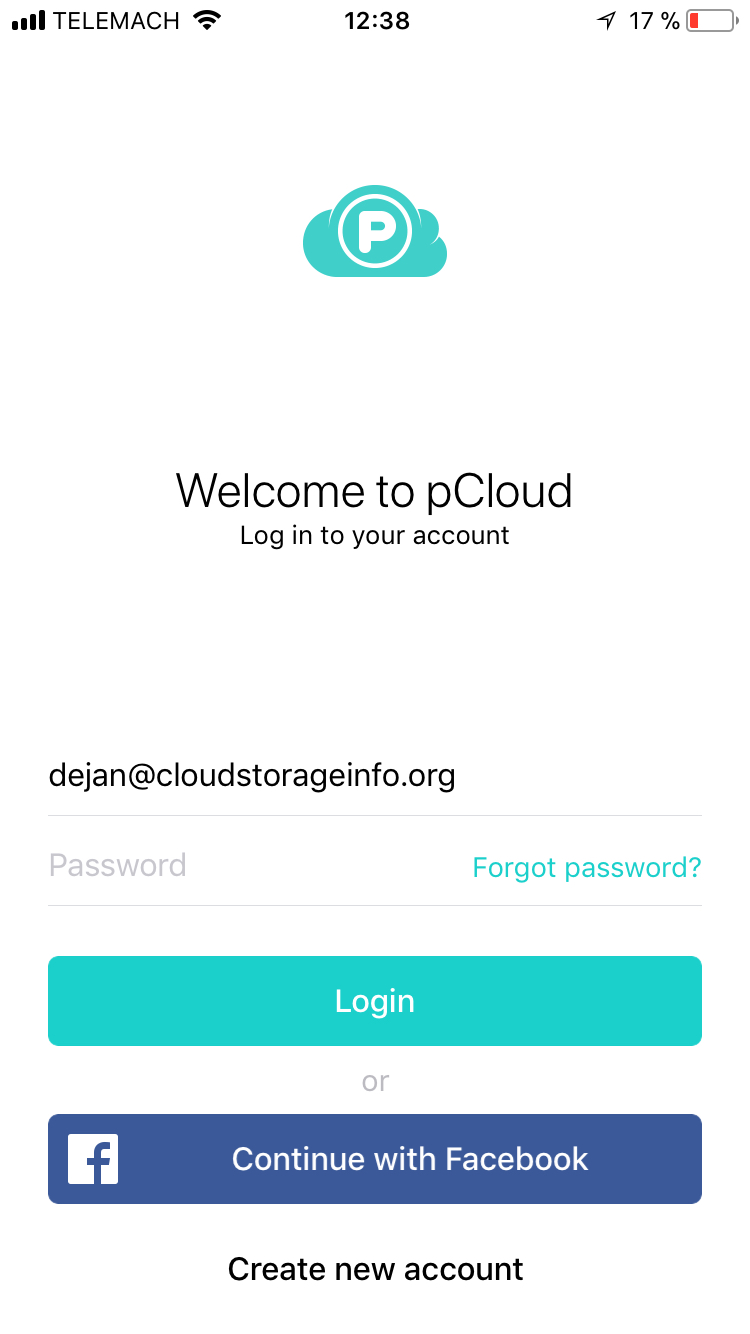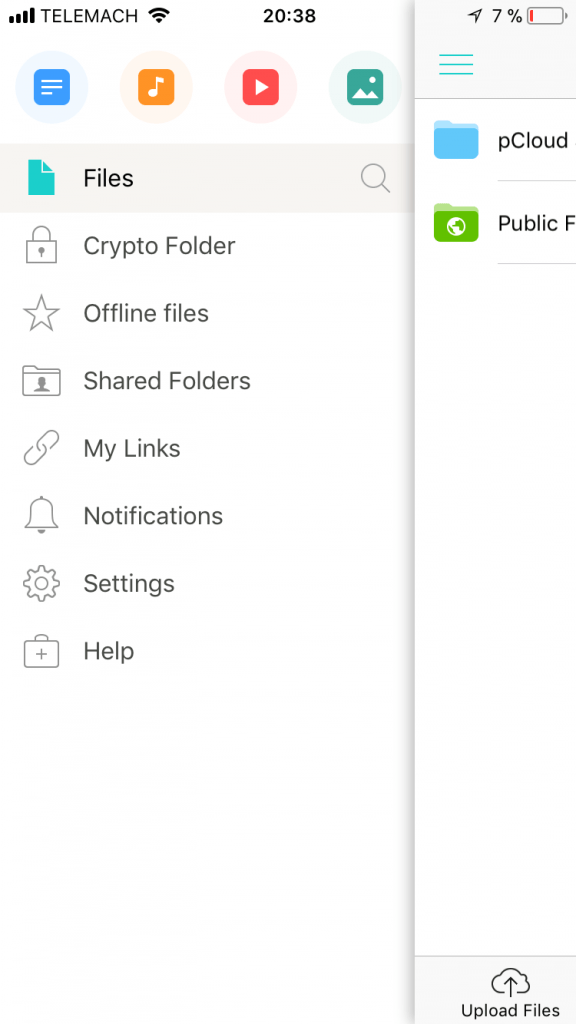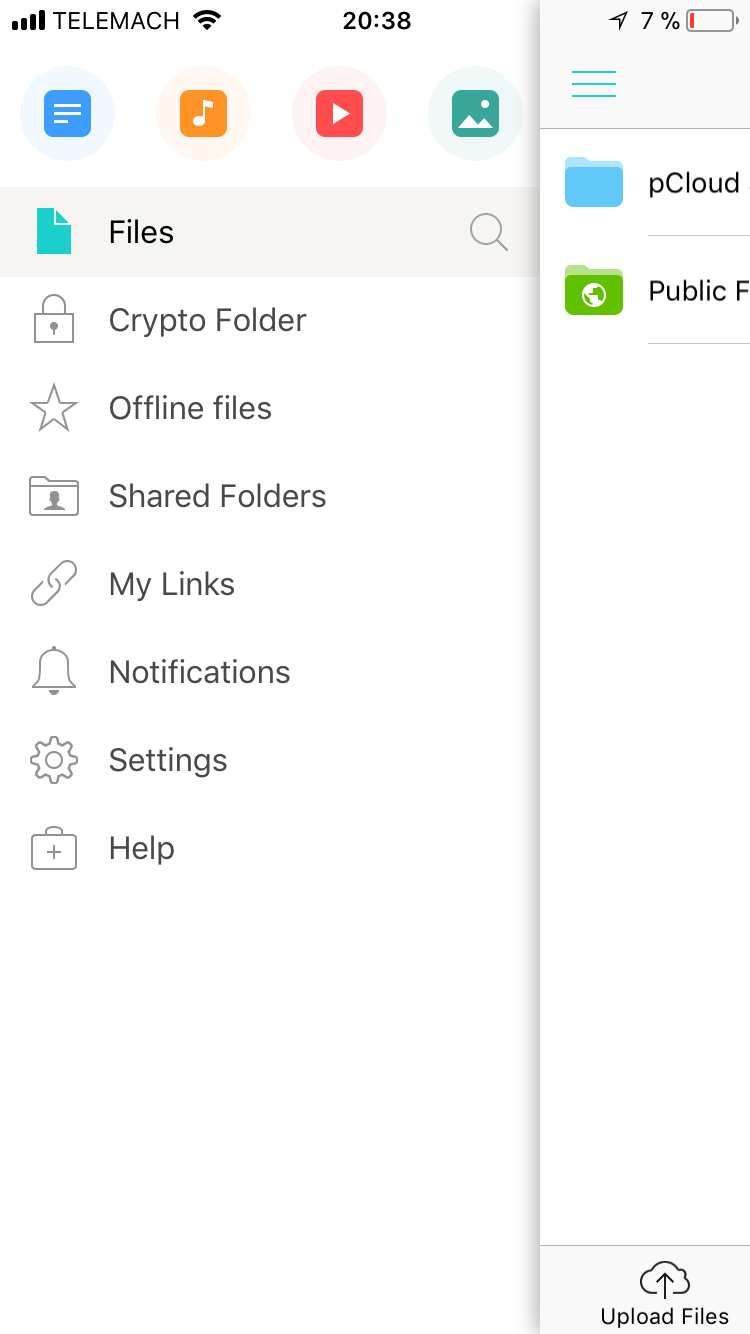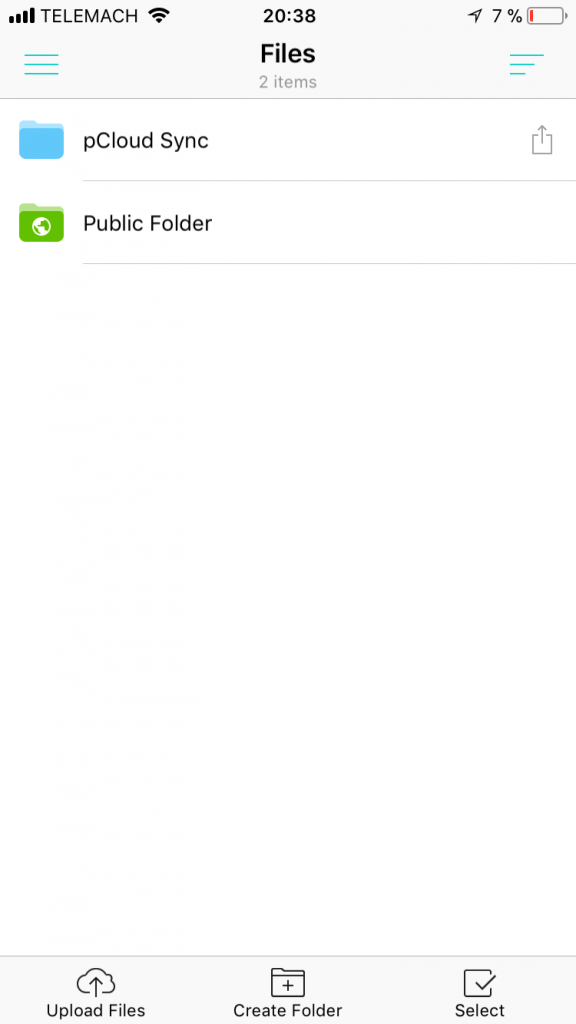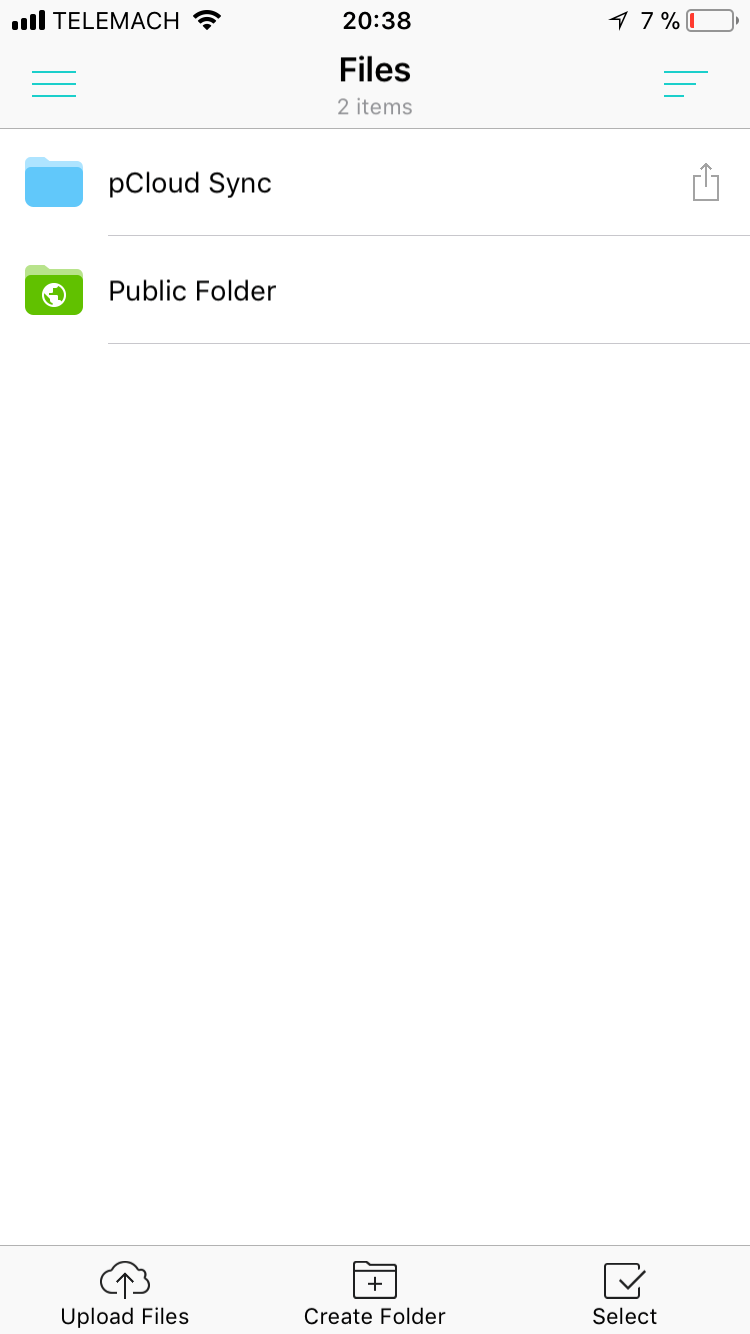 Files – Here you can find your synchronised data and your folder structure.
Crypto Folder – All the files you saved in this department are protected with client-side encryption.
Offline files – Folders and files that you marked for offline usage will be shown here.
Shared folders – You can find folders you shared with people and folders people shared with you in this section.
My Links – All download and upload links you created will be shown here.
Notifications – Special offers and notifications from pCloud will be posted here.
Settings – You can check your available storage, change the password, edit notifications, enable passcode lock, enable automatic upload, see deleted files, clear cache and more under this tab.
Help – FAQ can be found here.
---
Conclusion
pCloud surpasses several other cloud storage services with its unique features. You can always begin with the free version and advance to premium plans if needed. pCloud is a decent service that offers great download and upload speeds when compared to its rivals. The reason why I have always recommended this cloud storage is that it aims at keeping your files safe and secure while still keeping it simple and easy to use. Feel free to check my full review on pCloud if you wish to know more.
---
---
Do you have any questions on how to use pCloud? Let me know in the comments section down below and I'll answer them shortly!