How To Improve Customer Loyalty by Protecting Sensitive Data Within Your Small Business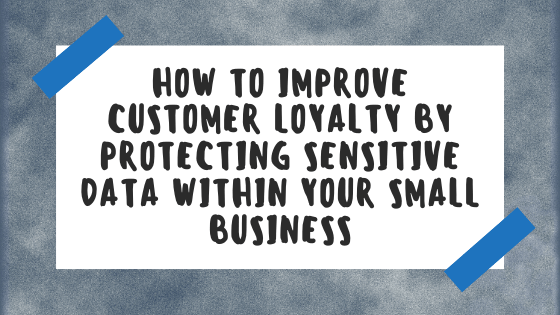 How To Improve Customer Loyalty by Protecting Sensitive Data Within Your Small Business
Consumers base their buying decisions upon a number of factors. Some people are drawn to the latest technology, whereas others prioritize price and value. However, the biggest deciding factor might actually be trust. According to a large-scale, international survey, consumers want to buy products from companies that care about them. It is as such important to know how to improve customer loyalty.
One way you can maintain your customers' trust is by protecting their sensitive data. In a digital age where major companies like Adobe and credit bureaus like Equifax have left user information vulnerable to cybercrimes, it's crucial to keep customer data out of the wrong hands.
With that in mind, here are some ways that small businesses can build trust and improve their bottom line by protecting customer information.
---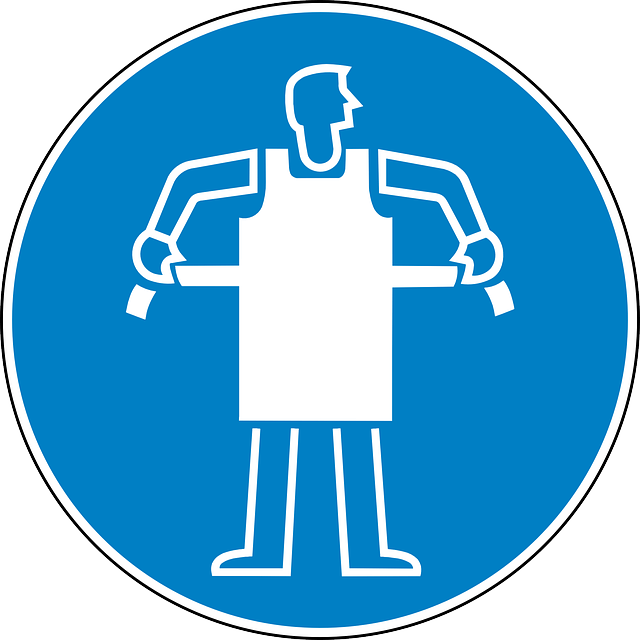 Know Your Obligations
Not only is protecting sensitive information like credit card numbers the right thing to do; it's also your legal obligation as a business owner. For instance, is there any chance any Europeans might visit your site or purchase your products? If so, regardless of location, your site must comply with the EU's General Data Protection Regulation, or GDPR for short.
According to Digital Guardian, a few of the GDPR compliance requirements include:
Getting someone's permission before collecting or storing any information about them
Protecting consumer privacy by keeping data anonymous
Being transparent and notifying customers of any data breaches
Appointing a data protection officer to ensure all employees and contractors understand GDPR and remain compliant
Even if you don't personally live in Europe, your business must still comply with GDPR if there's any chance you might one day have European site visitors or customers. It's not unusual for foreign businesses to be blocked, fined, or penalized by the EU for failure to comply with these laws. Notably, the BBC has reported that the Chicago Tribune and the LA Times were among several American sites that were blocked in Europe due to GDPR compliance issues.
While GDPR is a European regulation, there are similar laws throughout the world. Some American states, such as California, have their own local laws. To determine whether your state has similar regulations, compare state privacy laws at IAPP.org.
---
Data Loss Prevention
One of the main ways you can protect your customers and your business is by preventing the loss of sensitive information. An easy and affordable way to do this is by keeping your hardware and software up to date. Install the latest operating system updates, make sure you have reliable antivirus software, and lock down your computer network with a firewall.
Another simple way to protect data is by using a password manager. From hacked social media accounts to stolen database information, many breaches could be easily avoided through the use of free tools like LastPass. Rather than writing passwords on a sticky note, password managers secure your passwords behind one master password to rule them all. These tools also require strong passwords, reducing your chances of being hacked.
---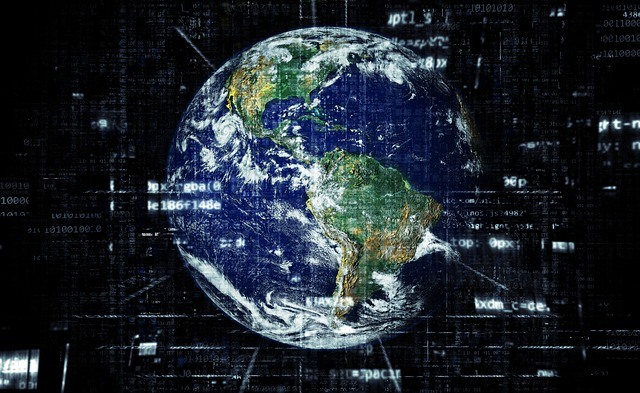 Cloud Storage
Another way to protect your information is through safe and secure cloud storage. When it comes to storing sensitive data in the cloud, however, there are some key considerations for small businesses. If you have multiple employees, for instance, pay the extra money for a business account and take the time to customize privacy settings.
Unfortunately, many businesses fall into the trap of rushing into cloud storage without having a solid security plan in place. As the Help Net Security website reports, half of all data is currently stored in the cloud; however, only one in three companies "employ a security-first approach" when it comes to storing their sensitive data in the cloud. Without understanding "what data is being stored and where," you put your data at risk of being stolen or lost.
Luckily, there are some steps you can take to ensure a successful cloud storage strategy. According to the cloud storage experts at Cloudstorageinfo.org, your cloud storage plan should start by prioritizing safety and security over any bells and whistles. Storing files on a local computer can be difficult as your business scales and grows. You'll face countless data security challenges, including but not limited to the following:
First, consider how you work with other people. If files are stored locally, do you email them, copy them to a USB disk, or use another file sharing method?
Second, how do you protect sensitive information in your files?
If you need to share a file with someone who works outside your organization, such as an accountant, how to currently transfer the files to that person?
Let's face it: Mistakes can and do happen. If you accidentally delete or overwrite a file, do you have a plan in place for reverting to a previous version?
If a file is accidentally deleted, how will you retrieve it?
Cloud storage can be a wonderful solution for many companies, but not all cloud storage is created equal. When it comes to choosing the right storage for your business, it helps to understand the various plans available these days. For instance, private cloud storage provides the most control because you'll have physical servers; however, you'll be responsible for maintaining those servers, which can become expensive at times.
Some businesses prefer to use the public cloud, which involves renting storage from a cloud storage provider. The storage provider handles maintenance and resolves technical issues.
Lastly, there's the hybrid cloud, which is a combination of private and public cloud storage. For instance, you might use hybrid cloud storage when you're transitioning from private to public storage or vice versa. It's also common to use one as a backup for the other in the event of an unexpected issue, such as a server crash or data breach.
Although data security is non-negotiable these days, a lot goes into protecting information on the internet. Cybercriminals often use advanced methods, from hacking websites to sending email scams, to gain access to sensitive data. Although you can't always prevent these crimes, there are several ways your business can protect itself and its customers.
In a world where data breaches are a regular occurrence, some planning can decrease your chances of becoming a victim. Familiarize yourself with the laws, develop data protection policies, and ensure your employees are properly trained. These simple actions will build your reputation as an honest, trustworthy company that keeps its customers coming back for more.
---
Guest article by Chelsea Lamb.