Interview with CEO of Sync.com: Thomas Savundra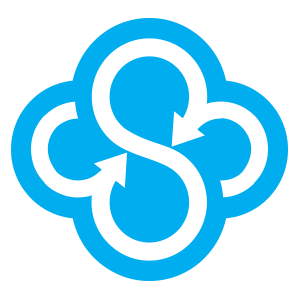 Introduction to Sync
Sync is a cloud storage platform based in Toronto, Canada. They surpassed 1.4 million users as of July, 2020. In their own words, Sync empowers individuals, businesses and teams to do truly incredible things. People use Sync's secure cloud storage platform to share big ideas, store important information and collaborate on awe-inspiring projects that make the world a better place.
Their customer base is primarily small and medium sized businesses, as well as many larger (enterprise level) organizations. However, they also have amazing personal plans, and people use Sync for both work and personal file storage, sharing and collaboration.
They're on a mission to provide a safe space for the world to collaborate. Sync is perfect for any business or organization responsible for keeping important, confidential information safe, secure and private. Healthcare providers, educators, government, financial services, legal, consulting, engineers, content creators and non-profits can really benefit from using Sync.
---
Introduction to the CEO: Thomas Savundra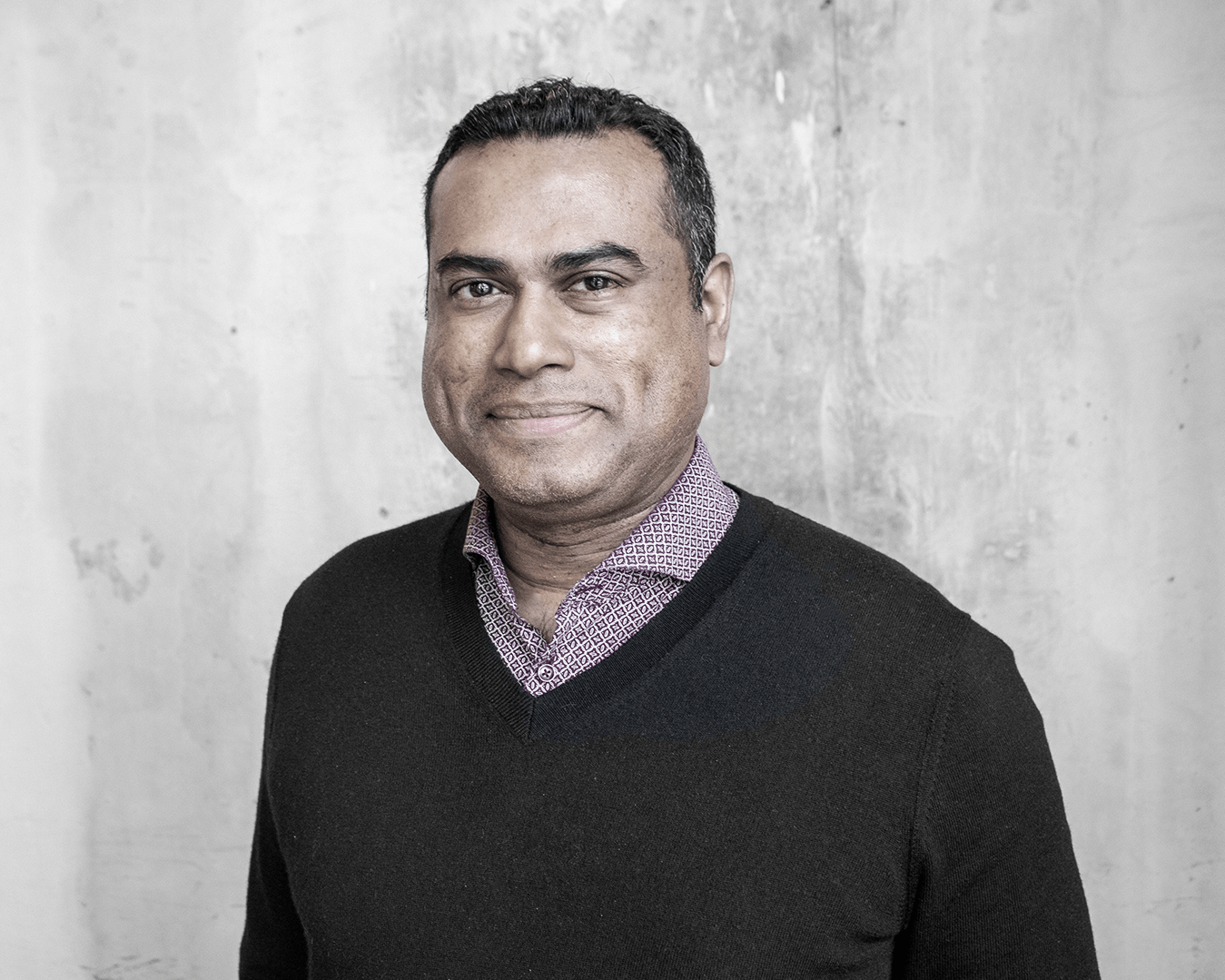 Thomas Savundra is the president and co-founder of Sync.com, an entrepreneur and technology leader with more than 20 years of experience helping businesses and organizations of all sizes transform the way they work. Thomas is passionate about leveraging the cloud to empower people to get in sync. Outside of the office Thomas enjoys travelling, reading, dreaming up new ideas and inspiring and mentoring future leaders through organizations such as Entrepreneurs' Organization (https://www.eonetwork.org/).
---
Looking back and looking ahead
How did you come up with the idea of starting Sync? (Thomas Savundra, Suhan Shan and Darius Antia)?
Back in 2011 we were looking for a secure, private cloud storage space, but none really existed. There were always tradeoffs, in that you were never really sure who had access to your data stored in the cloud. We wanted to change all that.
Suhan, Darius and I had teamed up during the early Internet years to build Netfirms, a startup which quickly grew into a leading domain name and website hosting service provider, and our passion and technical expertise in this regard gave us the confidence to get started building a safe cloud storage platform – Sync.
That's awesome, how and where did the development process then start?
We pivoted from Netfirms as soon as we identified that the world needed a safer cloud storage solution. We were energized, rolled up our sleeves and got to work. Our development team (and our entire company) is based right here in Toronto ON, Canada.
Did you have an office right from the start?
We had a very small office initially, working in very close quarters, shoulder to shoulder. Since then we've expanded to accommodate our now much larger team, and we've thankfully got a lot more space! We've also expanded our data centres and infrastructure operations which now span multiple locations here in Canada.
How many people worked on the project back then?
Our core team consisted of about 10 people when we first got started, but since then we've expanded exponentially on all fronts, including scaling out our development and customer service teams (all in-house). We're a very customer-centric company and love to speak directly with everyone using Sync.
How long did it take to develop? When did you go live?
It took us a few years to go from "beta" in 2011, to our official launch in 2015. But the amazing thing is that we continue to develop and launch new features, which means that in a way, we're in a perpetual development cycle! We love surprising and delighting our customers, and our customers have great ideas too, which we incorporate into Sync whenever we can.
What were your main goals back then?
Our main goal back then was to develop an extremely secure and private cloud storage solution.
How would you compare that with your goals today?
After we launched we quickly saw Sync's full potential. That we could help virtually anyone, including businesses and teams, collaborate and work safely in the cloud. Today we're focused on building more collaboration and productivity features that continue to help keep our customers as safe possible.
What were some of the biggest obstacles you faced back in the startup phase?
Time is a big one. When you have a great idea you want the entire world to know about it as soon as possible. But realistically it can take some time before your product is ready for the world to see. That's what "beta launches" are for though, and it's good to get out there early, because that early feedback is invaluable!
What are some of the biggest obstacles you face now?
Maintaining an innovative and customer-centric team culture can be a challenge at scale for any organization. Here at Sync we place a high priority on welcoming people who are willing to learn and grow and share our vision around building a safe space for the world to collaborate.
Sync.com is such a memorable name. How does your brand name encompass the services that you offer?
We're literally getting people in Sync. Our work, our lives, everything. Sync encompasses more than just an app or technology, because when your world is sync, anything is possible. Being in sync is that "aha" moment that helps us level up and grow. When our lives are in sync we create moments that inspire and memories that last.
That's the amazing thing about Sync. Our platform brings people together to do truly incredible things.
What sets Sync apart from your competitors and tech giants?
We give people the freedom to work from anywhere, anytime – safely. Safety is important to us, and it's what sets us apart. From our groundbreaking privacy-protection features to our industry-leading encryption technology, and most importantly, our core ideals – we're committed to building a safe and secure internet for everyone.
The world has been affected by the Covid-19 pandemic. How has that affected Sync.com for both your employees and customers?
We were fortunate enough to be able to transition to working from home relatively quickly, by using Sync! Sync helps individuals and teams work from anywhere, and we encourage anyone and everyone to use Sync to share, collaborate and work from home, safely.
---
Sync.com & features
Platform, infrastructure and features. How do you prioritize development?
We're a customer-centric company and as such, listening to, and speaking with our customers helps us make development decisions.
Can you provide a sneak-peek into any new features you are working on?
We want to enable more third-party integrations with other apps, such as Office 365 and Slack, and we're working on these integrations (and more) right now.
What are the most requested features?
Definitely third-party integrations, along with more enterprise-level features. All things we're actively working on.
Currently, data with Sync is stored in Canada. Are there any plans to expand your server structure to Europe and/or other continents?
Sync is based in Canada, and all of our customer data is stored at our data centre locations right here in Canada. This provides a significant privacy protection benefit for our customers, compared to storing data in the United States for example. And as an added benefit we are able to provide full GDPR compliance for our EU customers, as the EU agrees that Canada has some of the strongest data privacy laws in the world. In terms of expanded data residency options, it's on our roadmap.
---
Compliance, security & privacy
Not very many cloud providers include HIPAA compliance for US healthcare providers. Tell us why and how you are able to provide compliance in this regard?
One of the primary considerations for storing personal health information (PHI) in the cloud is whether or not the data is end-to-end encrypted. Of course, we've been doing that since day one. Beyond encryption, Sync includes access control and privacy protection features that ensure that healthcare practitioners using Sync are always in control of their data stored in the cloud, and who has access.
Our commitment to safety in this regard is so important, and really does help keep PHI safe, secure and protected.
Part of the HIPAA compliance is also signing a BAA (Business Associate Agreement). What kind of procedure does the customer go through when signing a BAA with Sync?
HIPAA compliance is included on our Pro Solo and Pro Teams plans, and the Business Associate Agreement (BAA) process is very easy, in that we provide the BAA on request.
On May 24, 2018, you also became compliant with the GDPR. Did GDPR trigger any major changes within your service and what are your thoughts about it?
The GDPR was a watershed moment for the entire internet and validated our reason for being, as we built Sync because we wanted better privacy protection in the cloud. It's refreshing to see people finally taking privacy seriously, and it's great that the EU came together to bring about this change of mind. We've embraced the GDPR with open arms, and include full GDPR compliance with all of our products.
PIPEDA came into effect back in 2000, how has this Canadian law influenced your development and how are you staying compliant with it?
PIPEDA is Canada's overriding data privacy protection legislation, and we've built PIPEDA compliance right into our privacy policy, for all plans, because it's extremely beneficial to all of our customers.
---
Any other cool stats you can share?
Sure. Sync customers are securely sharing millions of files per day, adding millions of new files per day, and while we're already managing Petabytes of data today, we've got Exabytes in our future!
Here at Sync, we're fortunate to have wonderful connections with our customers, and we're dedicated to helping our customers grow with us. Thanks for all of the great questions Dejan!
---
Thank you for the awesome answers and sharing your vision of Sync.com Thomas!
---
How did you find the interview? Let us know down below if you have any thoughts to share!