How To Increase Your iPhone or Android Storage With Sync.com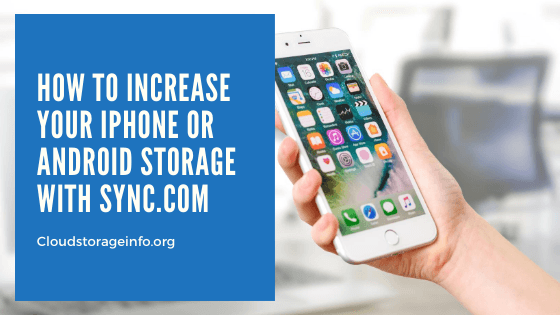 ---
Increasing Phone Storage
Can you still remember the phones and what they did 10 years ago? Call someone, send someone a message, check the time, listen to the default ringtones and that's where it pretty much ends. The phone industry has come a long way from that with the phones now being capable of taking care of most of our communication and online needs. Smartphone apps allow us to do a whole bunch of things directly from a device that fits into our pockets and that's pretty cool but all of this takes up local storage space. Increasing phone storage can be achieved in many ways and it's quite different when you compare iPhones with the iOS system and any other smartphone that uses an Android system.
The huge difference comes from the limitations enforced by iPhones in the form of unexpandable local storage. Android phones on the other hand usually have a slot for an SD card.
---
Are SD cards the answer?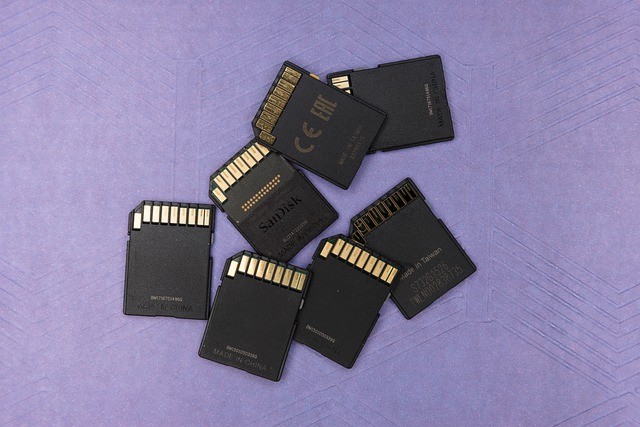 SD cards are considered a pretty solid solution in terms of longevity and lifespan. Almost all modern SD cards can withstand at least 100,000 program/erase cycles and some can withstand a lot more. The issue with SD cards isn't really their lifespan nor their sizes. They make them in all different sizes nowadays that should satisfy your need for storage.
Regardless all SD cards represent a major issue (whether you can put it in your smartphone or not). When a device gets stolen or is lost the SD card gets lost with it and all the data that was stored on it. According to ChannelProNetwork 70 million smartphones are lost each year with only 7% recovered. I've had plenty of my friends lose them on various business trips or on their nights out. Spare yourself the hassle and invest into something more reliable – cloud storage.
---
Upload To The Cloud
Uploading files to the cloud is one of the many options on how to increase your phone storage, whether you have a slot for an SD card or not. The advantages of uploading files to the cloud certainly speak for themselves:
Saves up local storage space by uploading to the cloud. Files are then accessed via the internet connection. Most cloud storage providers still provide the option to mark files for "Offline" usage which makes them available when without internet as well.
Being able to access those files on various devices, not just our smartphones.
A cloud provides protection in-case your phone decides to stop working, gets stolen or lost. All the files will still be available on the cloud and can be remotely deleted from the lost device. This makes for a great backup solution.
Being able to share all of the files stored in the cloud at a moments notice via a link or other forms.
Not all cloud storage providers take the same measures in making sure the files stored online are actually safe though nor do they provide the much-needed features. It's important to therefor pick the right provider, one of which is Sync.com described below.
---
How To Increase Your iPhone Storage Using Sync.com
Go to the app store and search for Sync or follow this link.
Download and install the app.
Open the app and create a free account or use an existing account.
Once inside click on the (+) icon in the bottom right corner and upload the needed files.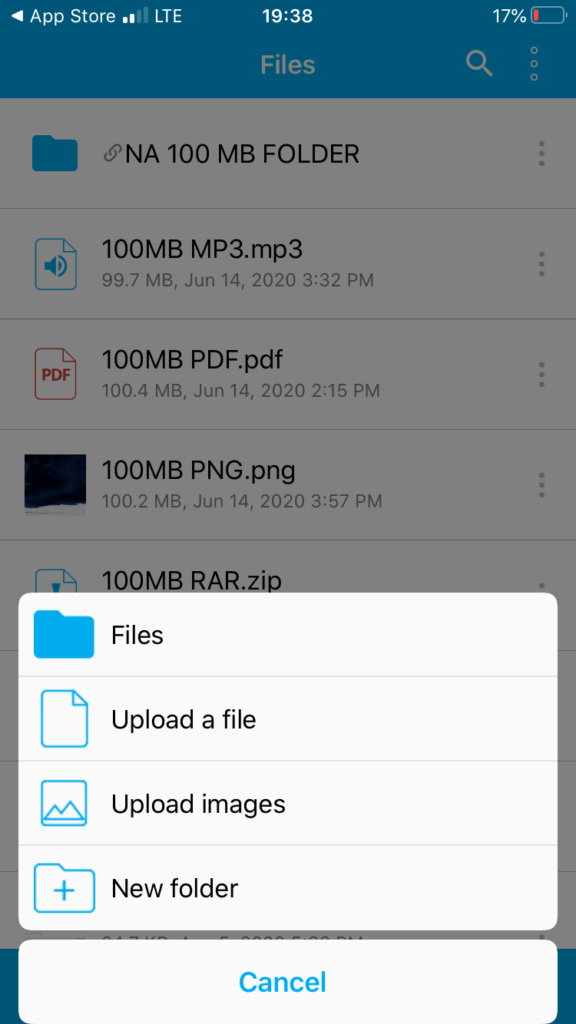 The Sync.com app allows you to store local files directly in the cloud. It also has a fully developed automatic camera upload. Once enabled it provides many options:
Only upload on Wi-Fi
Upload photos and videos
Organize camera upload folder – This will sort the media into separate folders based on their creation month.
Upload images stored on iCloud – This can act as an additional backup for all the images stored on iCloud.
Background uploading – Sync can detect when you're changing location and instigate the automatic uploads at that time.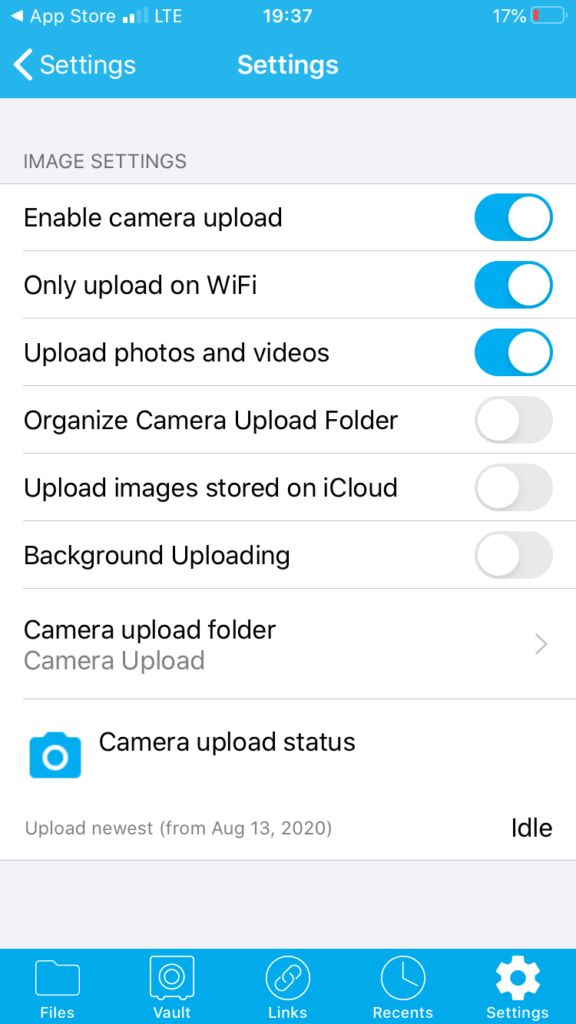 Speaking out of personal experience, I avoid the default iCloud on every corner due to the very poor features it offers not to mention the bugs that occur when using their automatic system. Not long ago I went on a 5-day short vacation where I shot all the pictures using my iPhone. On return, all of the images both on iPhone and in the iCloud went completely pitch black and were lost forever. I have since then disabled iCloud and moved on to Sync.com and have had no problems since.
Storing all the documents, music, photos and videos drastically decreases the amount of local storage required by iPhone. As a consequence, you're then free to buy one of the iPhones that have smaller storage capacity and save quite a lot of money in the process.
Sync.com is based in Ontario, Canada and implements the so-called end-to-end encryption which means that nobody but you has access to the files in the cloud. Privacy has become a valuable commodity nowadays and Sync.com can certainly help you achieve it.
---
How To Increase Your Android Storage Using Sync.com
Go to the Google Play store and search for Sync.com or follow this link.
Install the application.
Open the application and create an account or use an existing one.
Once inside click on the (+) icon in the bottom right corner and upload the needed files.
Comparing the Sync.com apps for Android and iOS I found no real differences and you can apply the same principles on how to handle automatic camera upload and how to upload files and through that save up local storage space.
---