Avast SecureLine VPN Review
Avast SecureLine VPN
$59.88/year
Pricing & Subscription Plans
9.3/10
Speed & Server Locations
8.7/10
Security & Privacy
9.0/10
Additional Features
8.8/10
Pros
Supports OpenVPN, IPsec, and OpenSSL
Zero-logging policy & 256-bit AES encryption
Can Access Netflix US and BBC iPlayer
Has Internet Kill Switch feature
Supports P2P & Torrent
Has Avast Secure browser integration
Has DNS leak protection & IPV6 leak protection
Subscription prices are affordable
Supports Windows, Mac, Android, iOS, Android smart TV, Mi Box, & Nvidia Shield TV
Cons
No split tunneling option
---
Avast SecureLine VPN Review
Avast SecureLine VPN is one of the flagship products of Avast, a very large cybersecurity business organization. The company has proven its advanced capabilities throughout the years since Avast is a leading provider and a pioneer of various cybersecurity services since 1988. As of this moment, the customer base of Avast for various cybersecurity products has already reached 400 million across the globe. Avast Software S.R.O. has currently more than 1,700 employees worldwide and has various headquarters such as in Prague, London, and Silicon Valley. Avast, the company behind Avast SecureLine VPN, is currently headed by Ondrej Vlcek as the Chief Executive Officer. Read the full Avast SecureLine VPN Review below to know more.
---
Jump to:
Pricing & Subscription Plans
Who is it for?
Ease of Use
Speed & Server Locations
Security & Privacy
Streaming
Online Support
Additional Features
Conclusion
---
Pricing & Subscription Plans
I was really interested in knowing that Avast, a leading cybersecurity solutions provider, has ventured into the virtual private network technology. The most fun part is that they offer a VPN service at a very affordable price. As a matter of fact, I can get the annual subscription for Avast SecureLine that can accommodate 5 simultaneous connections (devices) at only $59.88. On the other hand, the annual subscription price that can only accommodate 1 connection (device) will only cost me $47.88. Imagine how much cheaper it would be if I get the 2-year plan and the 3-year subscription plans. Check the price table I created below to learn more.
---
---
The good news is that before I need to subscribe to the annual subscription plan, I could already test the VPN service through the 7-day free trial option. No credit card details are required. I just need to download the installer file directly.
---
---
I can also avail of the 30-day money-back guarantee. I can pay my chosen subscription plan through Paypal, as well as debit cards and credit cards.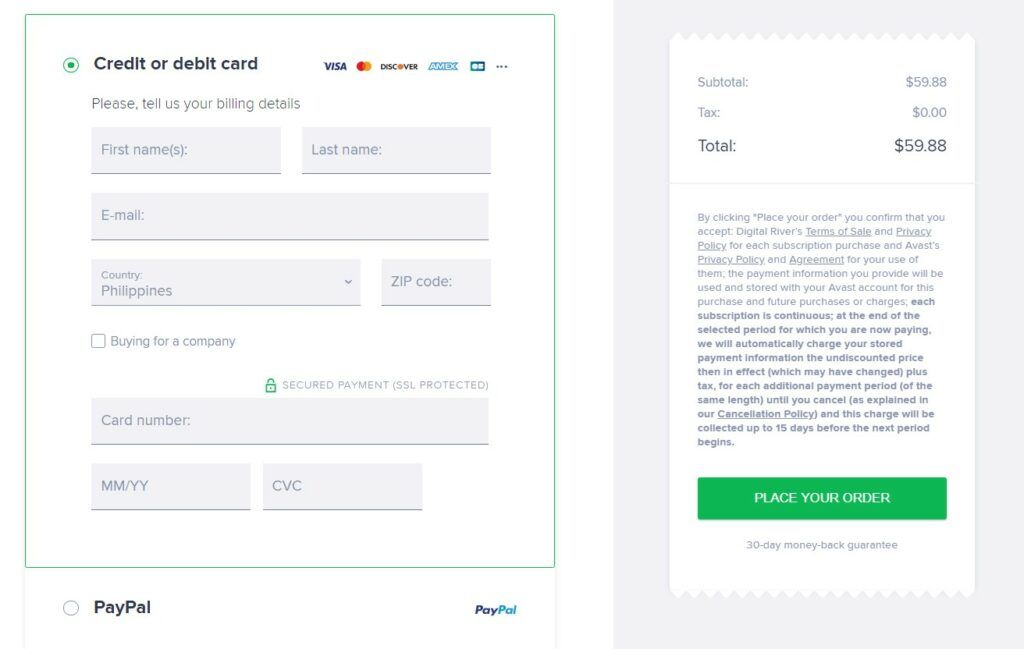 ---
Who is it for?
If you want to use a virtual private network provider with a strong foundation of offering cybersecurity solutions to the public, then Avast SecureLine VPN is best for you. The company has already 32 years of experience making the VPN provider one of the best in the cybersecurity industry. It is also for people who want to have a very affordable VPN service subscription. On top of that, if you want to spoof your location and remain anonymous online while bypassing internet censorship and geo-restrictions, then Avast SecureLine is a good VPN service option for you.
---
Ease of Use
It is easy to download Avast SecureLine VPN based on my experience. All I have to do is to click the "Start Free Trial" button on the Avast SecureLine web page and it will download the desktop client installer file automatically. The process just took 18 seconds. The best thing here is that even without logging into my account or even when I don't have an account, I can still use the Avast SecureLine through the 7-day free trial option.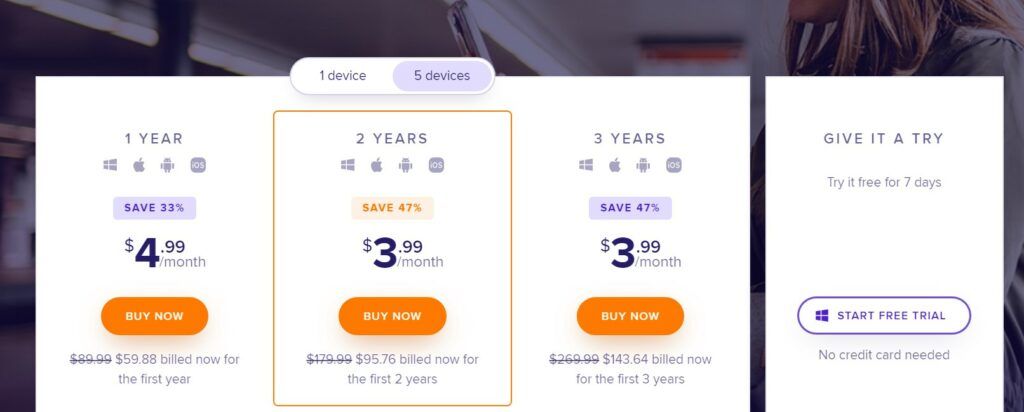 Once I've downloaded and installed the desktop client version for Windows of Avast SecureLine VPN, I can easily switch on and switch off the VPN connection. I can alsonavigate through various settings by clicking the Menu option. It will then redirect me to other options such as the settings which include the General Settings, Network Security, and Browser Integration.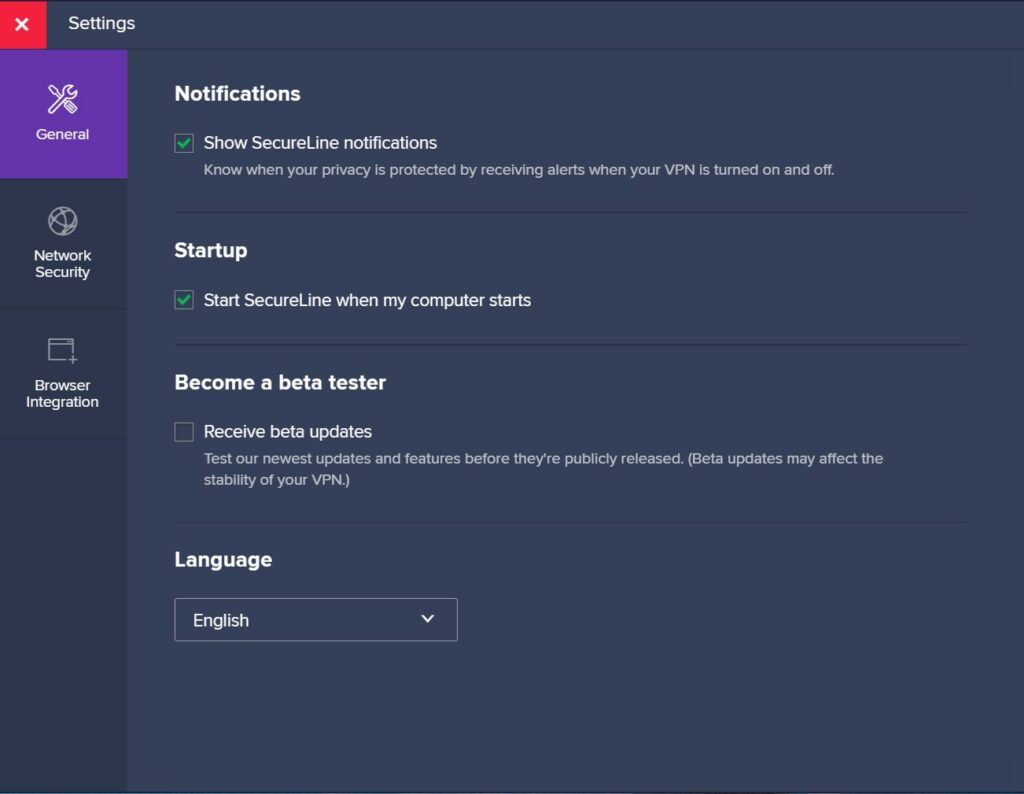 General Settings include:
Notifications (Show / Hide)
Start VPN at Computer Startup
Receive Beta Updates
Language Settings (44 Languages)
Network Security Settings include:
Turn VPN on automatically when connected to internet
Ask me to turn VPN when connected to internet
Exclude trusted (private) networks
Activate Kill Switch
Browser Integration Settings include:
Google Chrome web browser extension
Avast Secure Browser
It is also easy to pay for the subscription plan. All I have to do is to choose a subscription plan and click the "Buy Now" button. It will redirect me to a page wherein I can choose the payment method before I can click the "Place Your Order" button. After that, I just need to wait for additional instructions through e-mail. I can also sign up for an account by typing a valid e-mail address and typing my chosen password twice before clicking the "Create New Button."
I can use Avast SecureLine VPN in computers running on Windows and Mac. I can also use the VPN platform on Android and iOS devices. On top of that, I can use the Avast SecureLine VPN on Android smart TV, Mi Box, and Nvidia Shield TV. Another thing that I have learned is that there is a Google Chrome web browser extension available for Avast SecureLine.
---
Speed & Server Locations
As of the moment, Avast SecureLine VPN has servers placed in approximately 55 locations within 34 countries worldwide. There is no information as to the exact total number of VPN servers that Avast SecureLine is operating. However, based on my research, I found out that there are 16 VPN servers in the United States of America alone. Aside from that, the United Kingdom has 3 VPN servers. On top of that, Canada, Russia, Germany, and Spain have 2 VPN servers each. The rest of the countries have 1 VPN server each. The VPN service is also implementing an unlimited bandwidth system.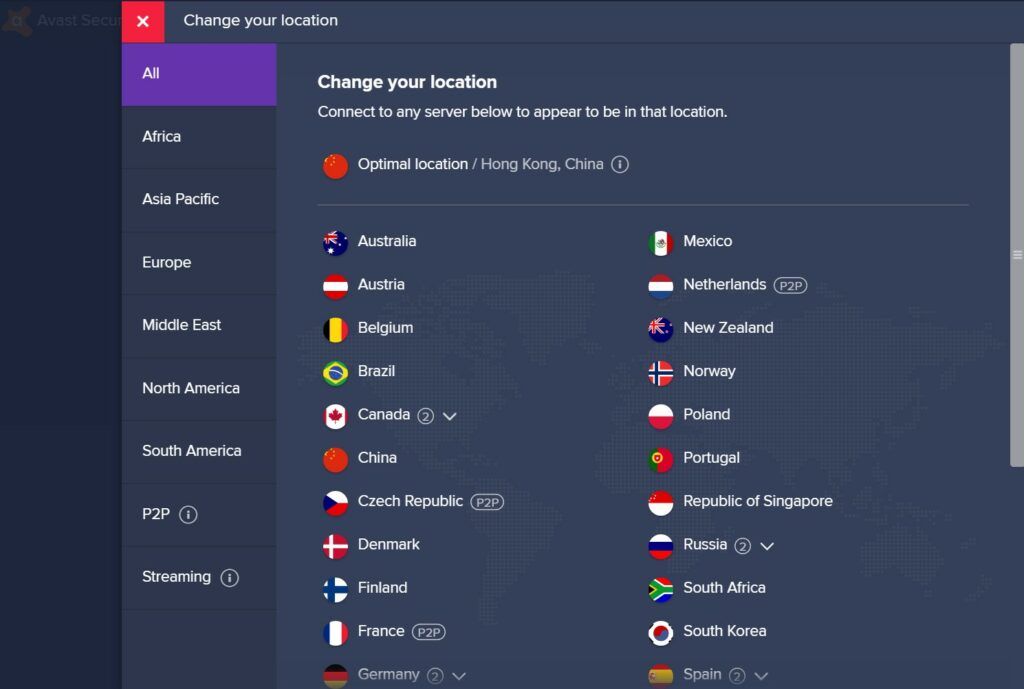 Based on the VPN server speed tests, Avast SecureLine has relatively fast and efficient download speeds and upload speeds. Check the actual speed test results I conducted below.
| | | | |
| --- | --- | --- | --- |
| Server location | Ping [ms] | Download [Mbps] | Upload [Mbps] |
| No VPN (Philippines) | 8 | 27.05 | 27.18 |
| Hong Kong | 101 | 14.62 | 21.91 |
| Malaysia | 109 | 18.55 | 24.52 |
| Australia | 204 | 23.90 | 20.39 |
| Canada | 232 | 19.11 | 2.13 |
| United Kingdom | 316 | 14.49 | 12.83 |
| United States | 195 | 24.79 | 24.86 |
| Russia | 318 | 15.88 | 16.71 |
| Average | 185.38 | 19.80 | 18.82 |
---
Security & Privacy
I can easily protect myself against hacking, eavesdropping, and illegal surveillance by using Avast SecureLine VPN. I just need to switch on the virtual private network by clicking on the switch button. I can easily toggle it on and off. Once connected to one of the VPN servers of Avast SecureLine, my I.P. address is masked and becomes hidden in the public. It is then replaced by a shared I.P. address by one of the VPN servers of Avast SecureLine. I can easily change the VPN server location by clicking the "Change Location" button.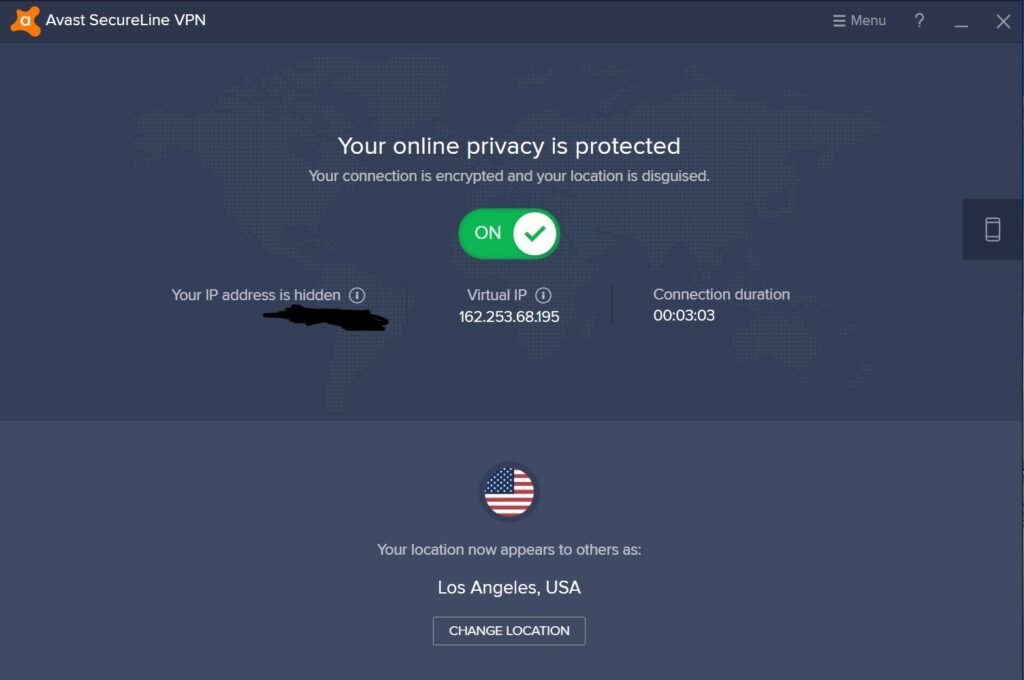 Avast SecureLine VPN uses the impenetrable 256-bit AES encryption. On top of that, this best VPN service provider supports OpenVPN, IPsec, and OpenSSL protocols. Avast SecureLine VPN claims to be implementing a zero-logging policy. However, upon checking the privacy policy statement, I found out that Avast SecureLine the subnet of my originating I.P. address. Just to be fair, my internet anonymity is still secured since the last octet of the I.P. address is hidden.
---
Streaming
I really like streaming Netflix US shows and other video streaming services while connected to Avast SecureLine VPN. I had an awesome experience. In fact, it took only 4 seconds before the selected video initially played. I have not experienced video buffering. I also never encountered any video streaming technical issues while connected to Avast SecureLine VPN. As a matter of fact, there are dedicated VPN streaming servers in the USA, UK, and Germany. There are 3 servers in the USA dedicated to video streaming. However, based on my experience, as long as I'm connected to the USA, UK, and Germany VPN servers, I can bypass DPI firewalls and VPN blockers of video streaming services. Therefore, I can view geo-restricted content and prevent internet censorship in the process. I can bypass geo-restrictions and VPN blockers of Netflix US and BBC iPlayer. This proves that Avast SecureLine VPN is indeed the best VPN for streaming videos online.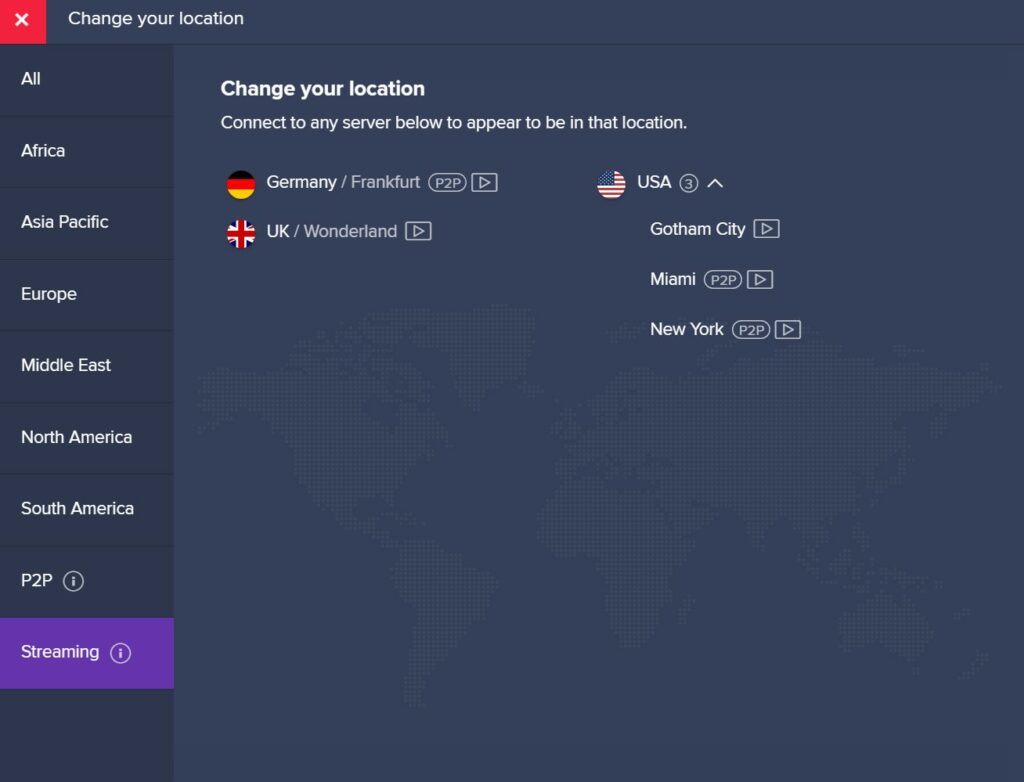 ---
Online Support
Avast SecureLine VPN has a good online customer service support system. It has user manuals as well as comprehensive answers to frequently asked questions (FAQs). There is also a forum page for the Avast community members as well. There is a web contact form wherein I can send my technical concerns to Avast SecureLine.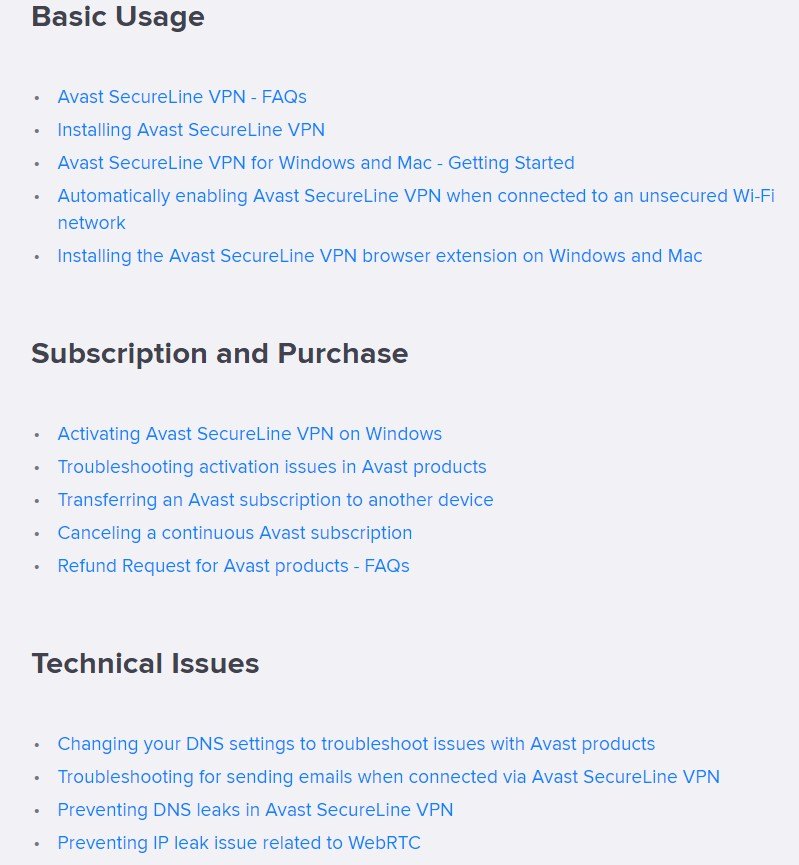 ---
Additional Features
Avast SecureLine VPN has Internet Kill Switch, P2P & Torrent, Avast Secure Browser Integration, DNS Leak protection, IPV6 leak protection, public Wi-Fi protection, and mobile applications.
---
Internet Kill Switch
I'm not worried if my VPN connection is suddenly dropped or interrupted because I always activate the Internet Kill Switch feature of Avast SecureLine VPN. It works efficiently based on my experience. Whenever changing VPN servers or whenever unexpectedly disconnected from the VPN connection, my access to the internet is blocked right away. It does not allow unencrypted internet access.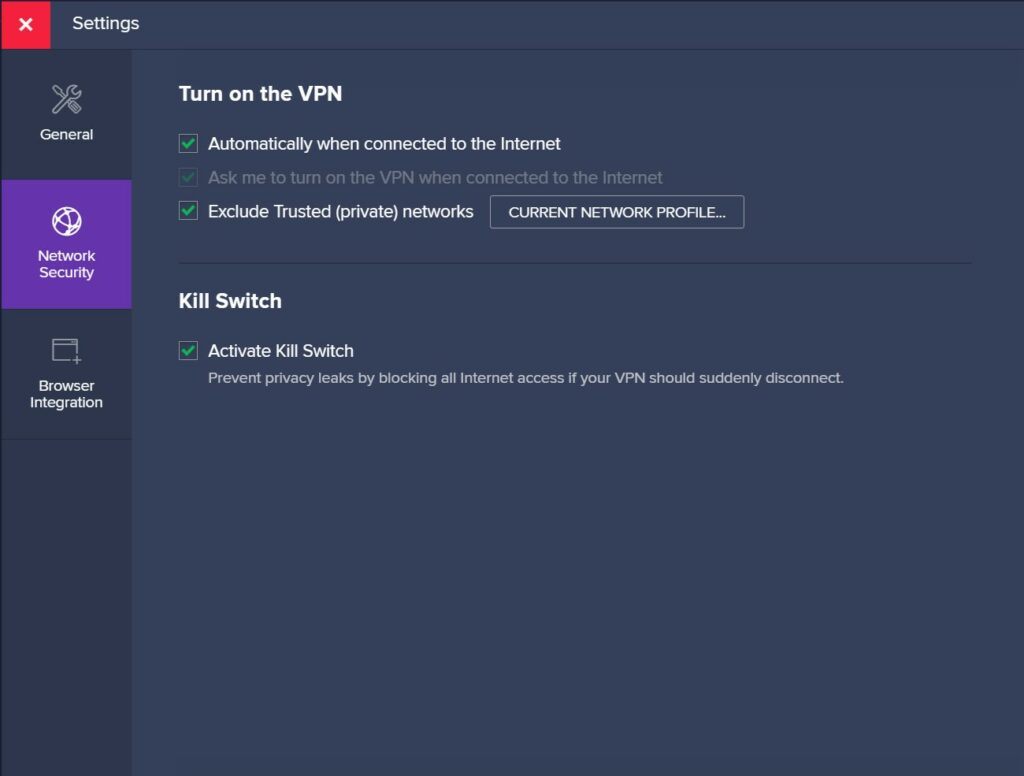 ---
Public Wi-Fi Protection
Since Avast SecureLine has its own firewall system, I can protect myself from man-in-the-middle (MITM) attacks as well as packet sniffing. I can continuously have encrypted internet access even when connecting to public Wi-Fi.
---
P2P & Torrent
I can safely upload and download confidential data over the internet with the use of peer-to-peer file sharing. I can also use torrent because the P2P feature is supported. There are P2P servers in France, Czech Republic, Germany, Netherlands, USA, and the UK.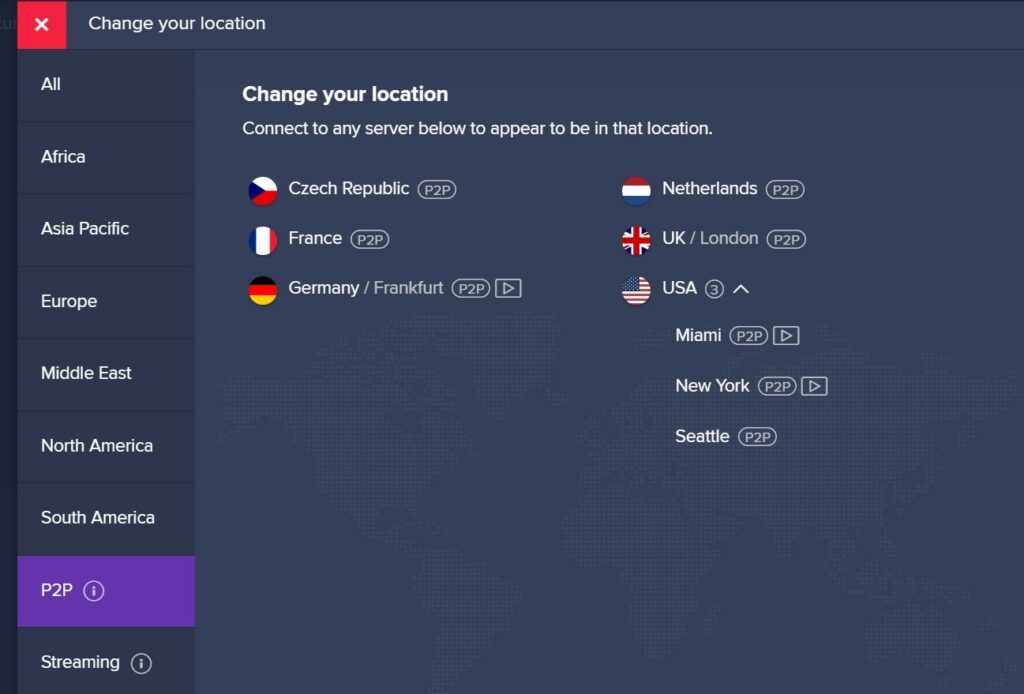 ---
Mobile Applications
I can download the mobile application of Avast SecureLine VPN for mobile devices that uses Android and iOS operating systems. It helps me protect my internet browsing activities through a VPN connection.
---
Other Features
Avast SecureLine VPN has Avast Secure browser integration for added privacy measures. It also has DNS leak protection, as well as IPV6 leak protection.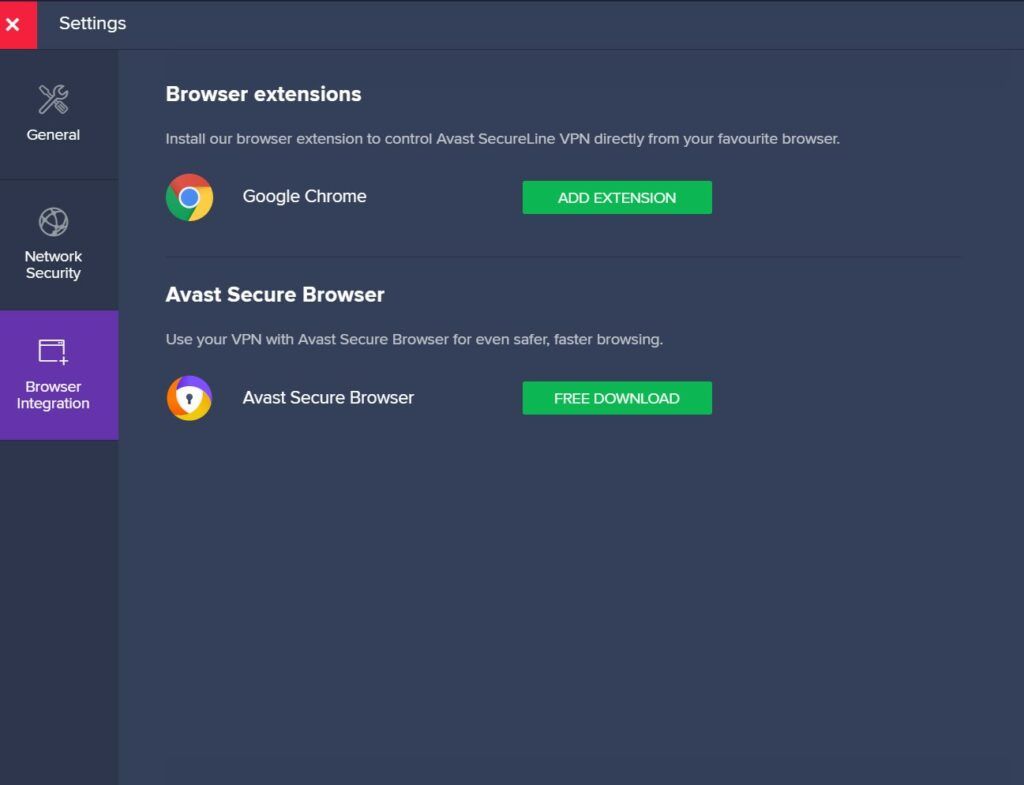 ---
Conclusion
By using Avast SecureLine VPN I can bypass geo-restrictions and internet censorship. I can also hide my original I.P. address to preserve my internet privacy. With this technology, I can also browse the internet anonymously. In fact, I can encrypt my internet connection to avoid man-in-the-middle attacks. On top of that, Avast SecureLine is also very easy to use. The VPN servers are also relatively fast and efficient based on the results of the actual VPN server speed tests I conducted. I can also bypass BPN blockers and DPI firewalls of video streaming services such as Netflix US and BBC iPlayer. I never experienced video buffering and technical difficulties. The VPN provider also has a very affordable subscription price. The data encryption is also very strong. I recommend Avast SecureLine VPN for the general public.
---
I hope I answered all your questions within this Avast SecureLine VPN Review. If you have any more questions, feel free to ask them in the comments section down below!