AirSend
4$ Per User, Per Month
Security & Privacy
7.4/10
Pros
Free 15 GB plan
Channels & chat feature
Channel members management
Action (tasks) creation
Channel wiki creation
Windows, macOS & Linux apps
Google Play & iOS apps
Live chat support
Cons
No sub-tasks
Lacks some of the file-sharing & file syncing features available within cloud storage providers
Can't upload folders
No two-factor authentication
---
AirSend Review
AirSend is a project management service provided by CodeLathe that also seeks to replace communication services (such as Skype) and cloud storage providers. We've had a deep look at the current features within this AirSend review and we can definitely see the potential that a fully developed service like this can offer.
---
Jump to:
Pricing & Plans
Who is it for?
Ease of use
Features
Security & privacy
Online support
Conclusion
---
Pricing & Plans
AirSend currently seems to be more in a beta mode with their business plan being on hold (coming soon) though it's possible to try out their main features in full apart from the team features that will come with the business plan that both costs more and offers more storage.
They also offer a free plan which is the perfect way to test their service though I wouldn't use that as a permanent solution due to the low file size limit and low storage capacity.
The plan prices come quite cheap at the moment in comparison with other project management software where we're looking at prices north of 8$ Per User, Per Month. That could be the case due to the early version though and not something that we should expect permanently as they continue to work on their service, add new features and raise the quality of the service.
---
Below you can find the main differences between the 3 plans provided by AirSend.
| | | | |
| --- | --- | --- | --- |
| Plan | Free | Pro | Business (Coming soon) |
| Cost | Free | 4$ Per User, Per Month | 7$ Per User, Per Month |
| Storage | 15 GB | 100 GB + 25 GB Per User | 1 TB + 50 GB Per User |
| File size limit | 30 MB | No limit | No limit |
| Team folders | No | No | Yes |
| E-signature | 3 | Unlimited | Unlimited |
| Data residency | No | No | Yes |
| Advanced auditing | No | No | Yes |
| SSO | No | No | Yes |
| User management | No | No | Yes |
| Support | None | Priority support | 24/7 with 4-hour response time |
---
Who is it for?
AirSend can act as a complete solution for managing a project. It allows you to communicate with coworkers and outside people, store files and share them via the cloud and create tasks for your team. It can also be used just for storing files online or as a file sharing service if you don't need the project management capabilities.
---
Features
---
Channels
Channels are what AirSend calls their collaboration rooms which include both the ability to communicate with other people (via the chat), share files and create tasks.
Creating a new channels is as simple as providing the channel name, optional description and adding the people to the channel using their e-mail address. It's also possible to make the channel public which generates a public sharing link which can then be used by anyone to join. If you've already made channels before it's possible to copy-paste from them which saves up a lot of time when creating similar projects.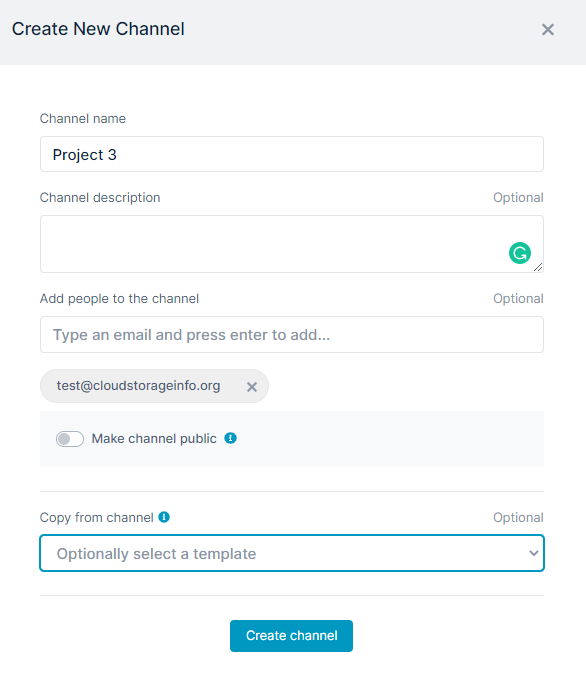 The structure of the channels is very simple. On the left, we have all the channels that we're part of, with notifications if anyone posts or writes something new in the chat. The chat itself is similar to the one of Skype, for example. It's possible to use both smiles and upload files directly to the chat.
At the top of the chat is also the "Search in channel" field which makes searching for specific files or parts of the chat much faster.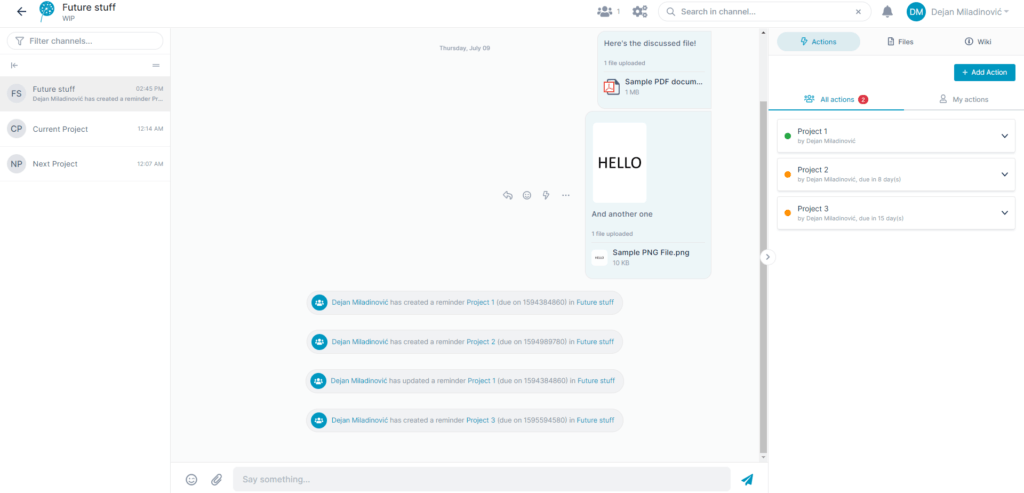 The channel can be customized in many ways using the channel settings. Within the general options it's possible to:
Find the channel public URL if the channel is public
Find the e-mail address that can be used to send messages and attachements to that channel by sending an e-mail to it
Export channel data which includes all the files, messages, actions and wiki
I hoped it will also be possible to switch the public URL on and off but that isn't available. Making a channel public is therefor a permanent thing, nor can you turn a private channel into a public one.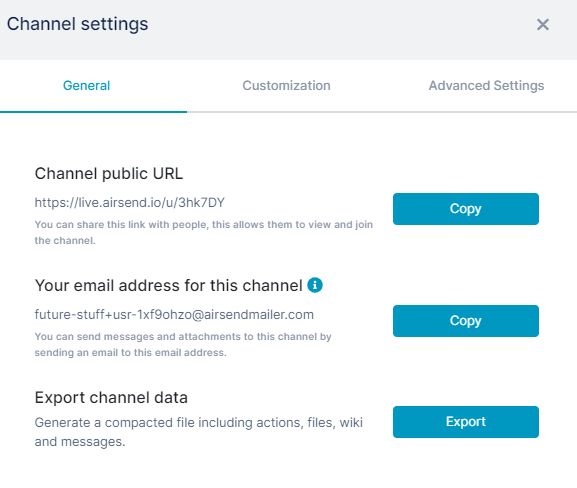 Within the customization tab, it's possible to assign a channel-specific background and logo. Within the advanced settings we were able to change the name of the channel, its description, close the channel (archive it) or delete it permanently.
---
Channel members
The members tab displays all the people present in a specific channel and their online/offline status. It's also possible to assign them various levels of permissions:
Viewer – Read messages, view wiki & download files
Collaborator – Post messages, read wiki & files & actions
Full Collaborator – Post messages, edit wiki & upload files
Manager – Full Collaborator plus manage users
Admin – Manage channel completely
This is quite an extensive list of roles that satisfies my need for assigning different levels of permissions.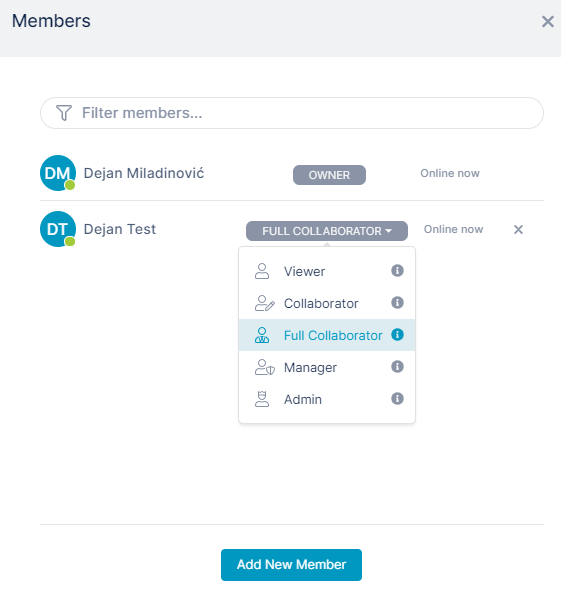 ---
Actions
Actions are more or less "Tasks" within AirSend. They allow you to create various assignments for yourself or team members within the channel.
Creating a new action can be done directly within the channel by assigning action name, description, who should be responsible for the tasks (can add multiple people) and including a due date.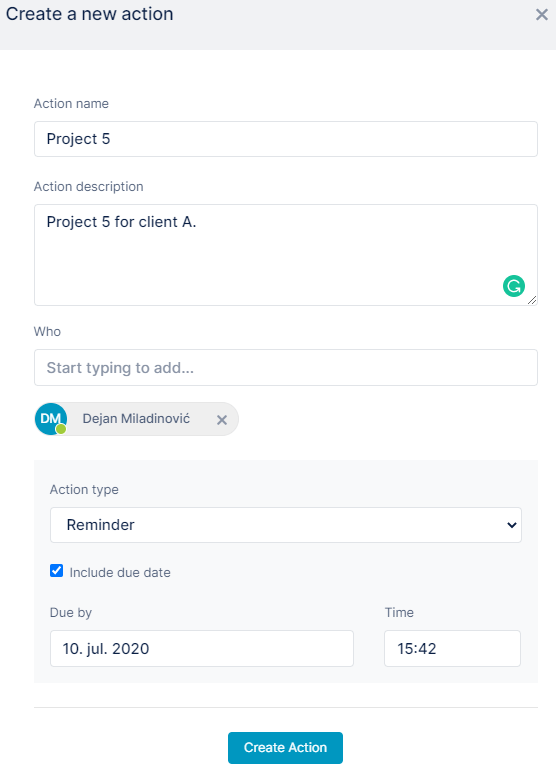 All the actions are then visible on the right of the channel interface. After creating the actions it's possible to mark them "Pending" or "Completed". If you assigned the action to yourself they'll also show up under "My actions" to keep things clear which is good.
Whenever an action is created or its status changed there's also an automated message posted in the chat to keep everyone updated.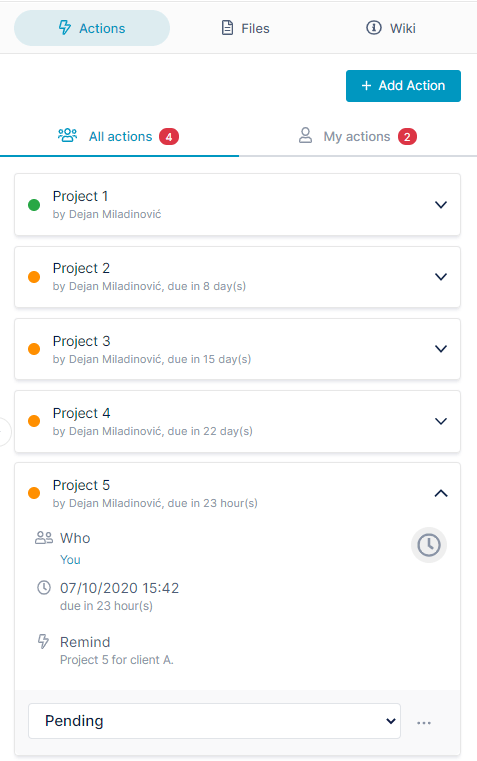 I disliked the fact that I can't move around the actions and change the order of them (via a drop & drag feature or using buttons). The actions also can't be changed after created which is very inconvenient. I can't stress enough how important this is, I find myself editing my own tasks all the time. With AirSend I need to create a new task if I wish to change anything and delete the old one which is very time-consuming.
The actions also don't support sub-tasks or other advanced methods that you can see with other project management software.
---
Files
AirSend is a unique service amongst other project management software since it offers its own cloud storage. Depending on the number of users you have under your plan you get different amounts of storage.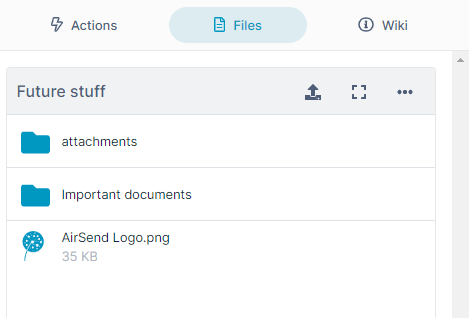 All the files sent via the channel are stored under the "attachments" folder. on the right of the chat. It's also possible to create various folders and upload directly to the "Files" rather than the chat. These files can then be downloaded by anyone that has access to the channel.
Unfortunately, AirSend lacks some of the file-sharing & file syncing features available with cloud storage providers that make uploading files to the cloud especially useful.
---
Channel Wiki
This is not the Wikipedia you know. The Wiki is shown on the right side of the channel and can be edited with whatever you wish. It's very useful for keeping notes, writing general rules, reminders and information about the project. If you click on the edit button you're faced with the below-showed editor that's quite powerful – being able to preview while you type is a nice feature.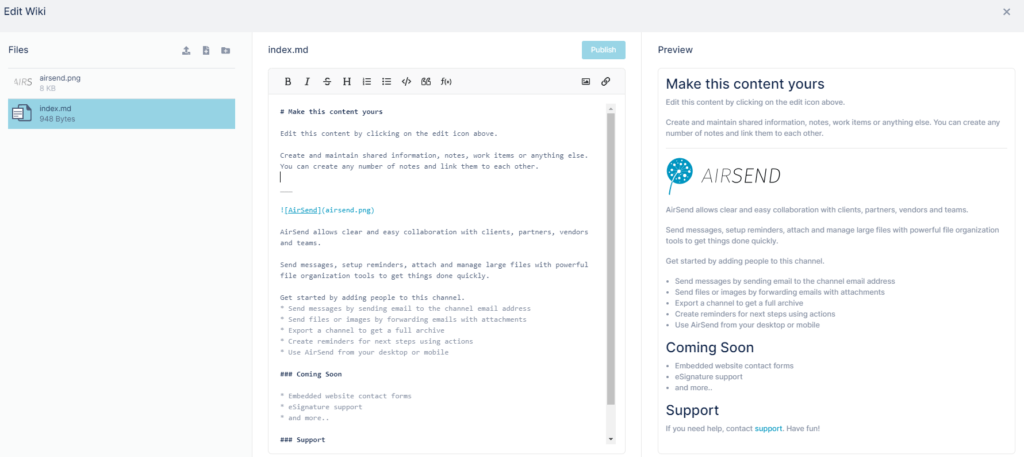 ---
Ease of use
AirSend Web Interface
Signing up for AirSend was simple. It included us providing our initials, e-mail and a password (it's also possible to sign up with Google).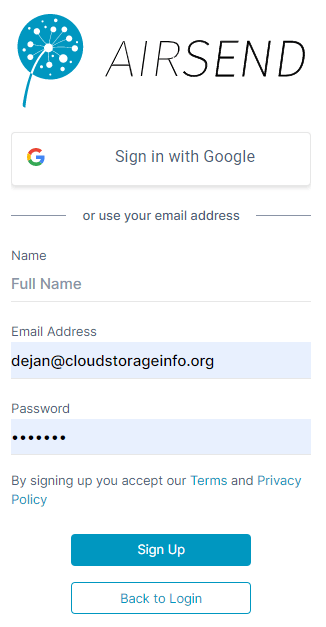 After finishing the main registration procedure we were greeted with the main user interface. The main interface displays all the active channels that we participate in. Since we had none we created a bunch to give it a proper test.

It's possible to display channels by:
Showing all
Showing active
Showing closed
Or sorting them by:
Most recently active
Least recently active
New channels
Old channels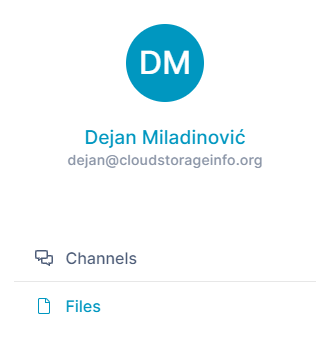 Opening up the left top menu icon allows us to switch to the files tab which displays all of the files shared within the channels or uploaded manually.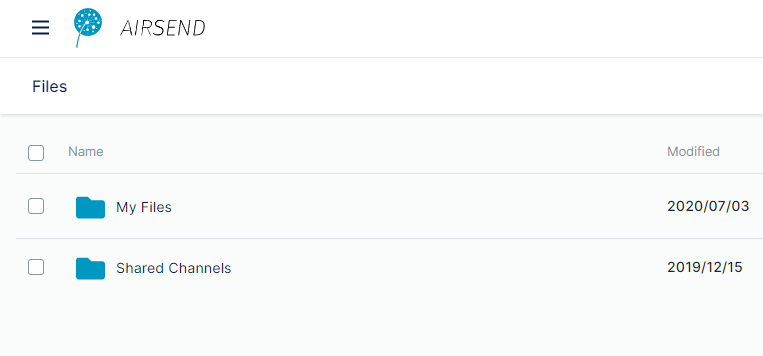 The files tab allows you to view the files from different channels, files that you uploaded manually and files from shared channels. There's one downside here which we can't ignore. It isn't possible to upload folders or folder structures. Instead, you have to first create a folder on the web and then drag the files inside.
When a file is deleted it gets moved to the "Deleted Items" folder. It stays there indefinitely or until you remove it yourself. The same goes for their file versioning system which stores file versions indefinitely.
---
File editing & previews
All of the Office and PDF documents can be opened directly from the browser. The office documents can also be opened in Office Online but that requires an active Office 365 subscription.
Previewing images, listening to music and watching videos can be done from the browser as well. We've had no issues here and everything loaded up pretty fast.
---
Desktop apps
AirSend desktop app is available on Windows, macOS and Linux. It requires no installation, you just download it and run it.
The user interface looks exactly like the one on the web with equal features. Why would one bother with it then? Perhaps you prefer having a desktop app to opening the web every time you want to check your tasks.
---
Mobile apps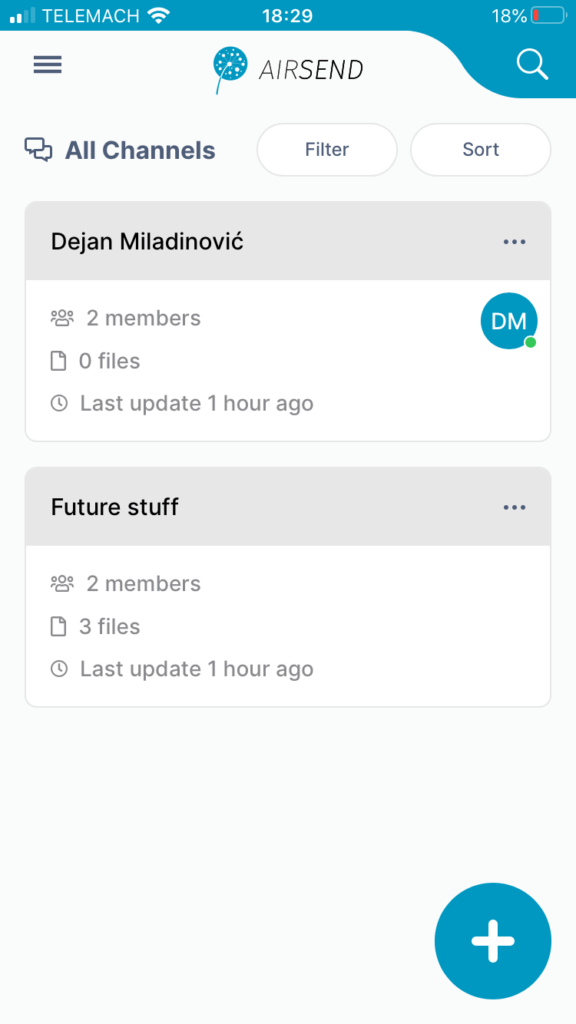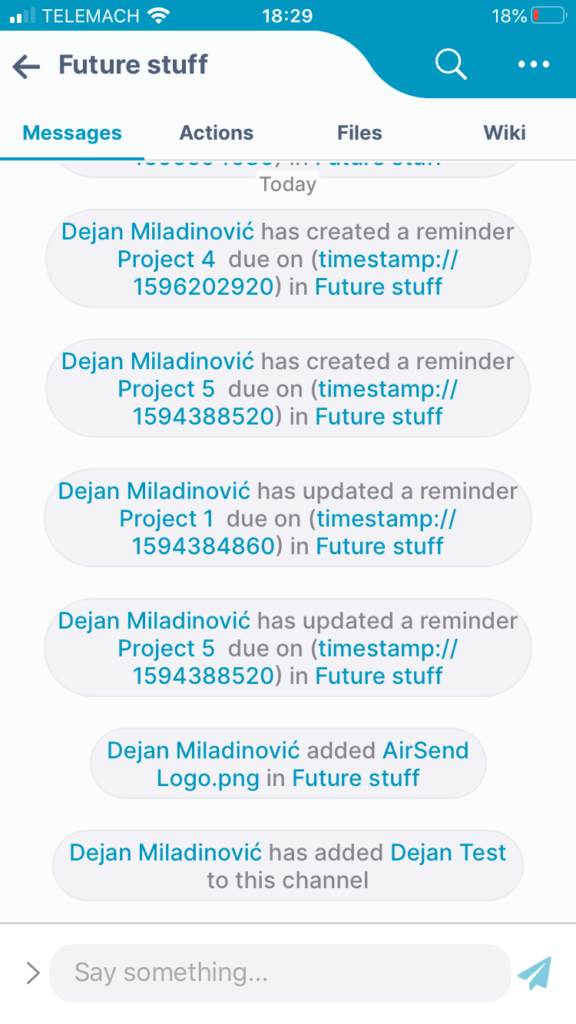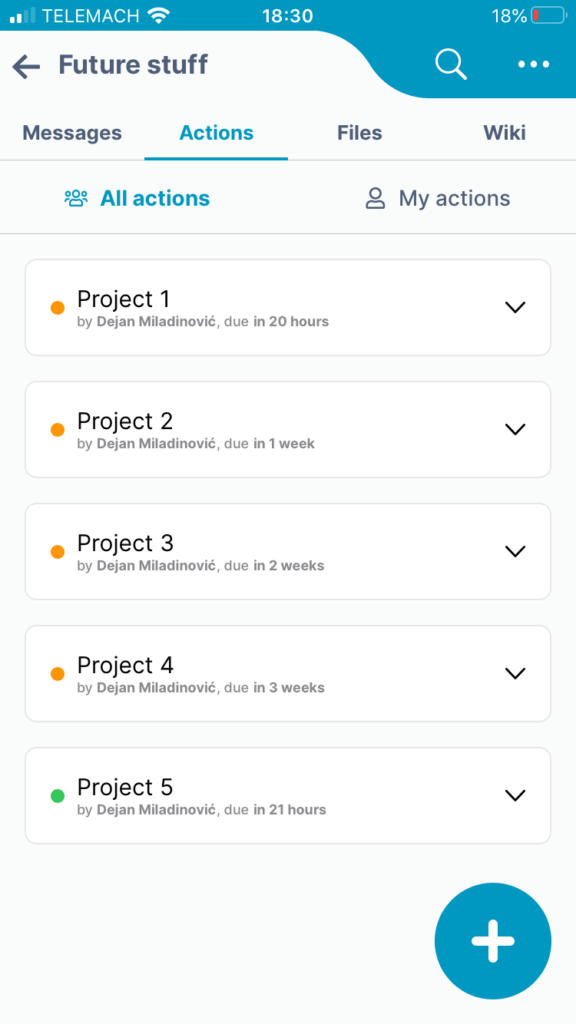 The AirSend mobile app is available both on Google Play and the iOS App Store. We downloaded it for a spin and were generally satisfied with most of the options and settings being available right from the app. Previewing images, videos and documents is also possible.
The iOS app we tried was quite slow or better described un-fluid though so there's still room for improvement.
---
Security & privacy
AirSend stores all of the user data on AWS servers (Amazon Web Service). Everything is encrypted both while in-transit and at rest. They've gained no compliances so far due to the fact they're still very much in the development phase.
AirSend collects various information about its users to provide their services, further develop and improve them, to monitor and analyze trends, to measure and improve their advertisement. They keep that information for no more than 30 days in order to "among other things, analyze traffic to AirSend's websites and investigate issues if something goes wrong on one of our websites."
They don't sell our information but may provide it to:
Subsidiaries, Employees, and Independent Contractors – They must all follow the privacy policy set by AirSend
Third Party Vendors – Such as payment providers, fraud prevention services, email delivery services, customer chat and e-mail support services.
Legal – They may disclose information in response to a subpoena.
To Protect Rights, Property, and Others – They may disclose information about you when they believe in good faith that disclosure is reasonably necessary to protect the property or rights of CodeLathe, third parties, or the public at large.
All-in-all AirSend provides an extensive privacy policy that is self-explanatory.
They're currently lacking the two-factor authentication though.
---
Online support
AirSend is quite new which means that no actual knowledge base has been set up yet. They have worked on their YouTube channel though that includes a few "How to" videos alongside the explanations and announcements of all the new features that come out.
If that's not enough they answer to all the e-mails during their working hours in Austin, TX USA. The same goes for the live chat that goes up during their working hours. I've had quite a few questions about their service and were satisfied with the level of support I received from their support agent via the live chat.
---
Conclusion
AirSend certainly tackles one of the largest issues when it comes to project management. We usually have to resort to using multiple services to ensure everything runs smoothly but AirSend tries to remove that and with that saves us both time and money. The prices are decent and it's possible to do all of the following: Communicate with your team members, share files with them and store those files online.
It's currently still in the development phase with many of the features still missing such as the ability to upload folders, create sub-tasks and more quality of life improvements. Still, we feel AirSend is one of those services whose development is worth keeping an eye on. They push out updates regularly so feel free to give them a go, it's free to try after all.
---
We hope you found our AirSend review useful. If you have any unanswered questions feel free to ask them in the comments section down below and I'll answer them shortly!