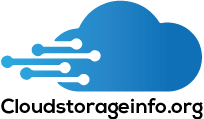 ---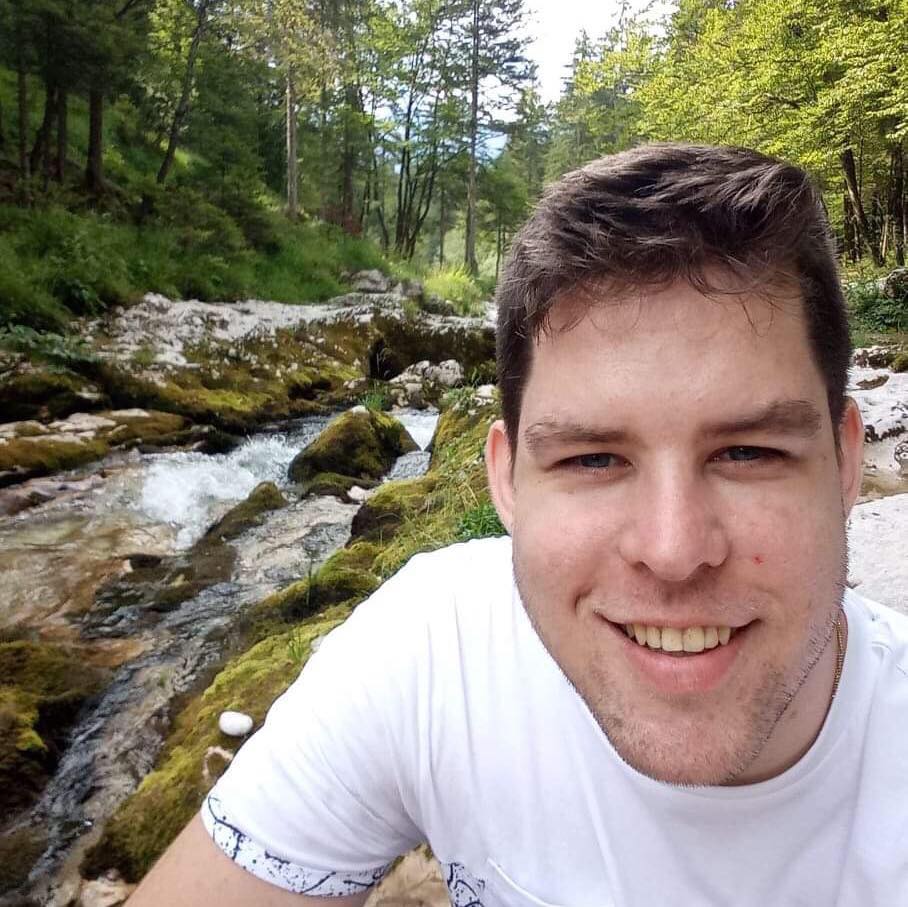 Get Cloud Storage Starter Tools Today
Tools That Will

Save You Money
Greetings! There are many public cloud storage providers out there. If we take into account just the bigger names it's quite easy to come up with up to 25 options on the market. You may have heard of cloud storage providers such as Dropbox, Google Drive, OneDrive,… These cloud storage providers are all large when it comes to their userbase due to their unique positioning. Does that mean they're the best on the market? In my humble opinion, they're all good cloud storage providers but there's no doubt in my mind that there are better options out there.
I've created 3 exclusive tools that will get you up to speed and help you find the best cloud storage provider out there based on your own knowledge!
---
#1

: Public Cloud Storage 101
#2

: Top 10 Providers Price Comparison
BONUS

: Printable Comparison Table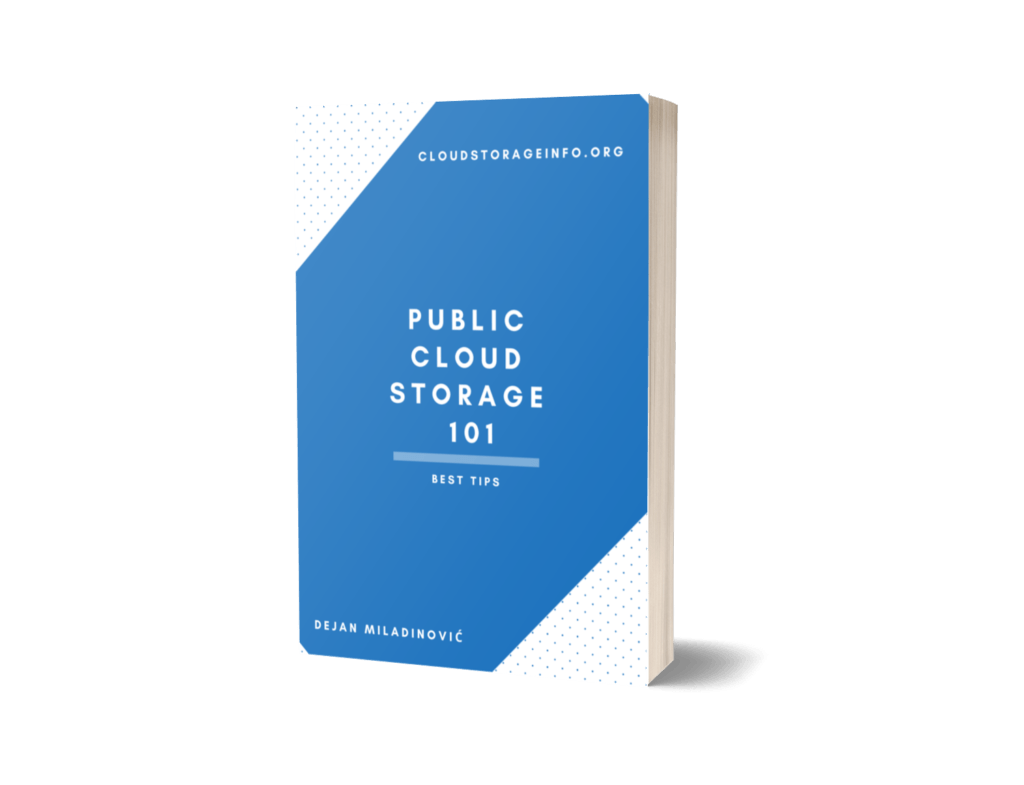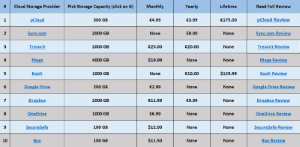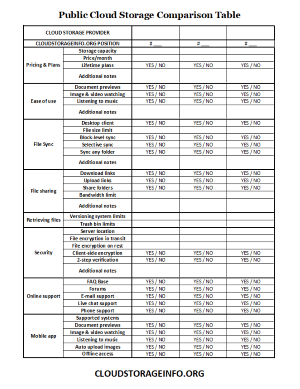 ---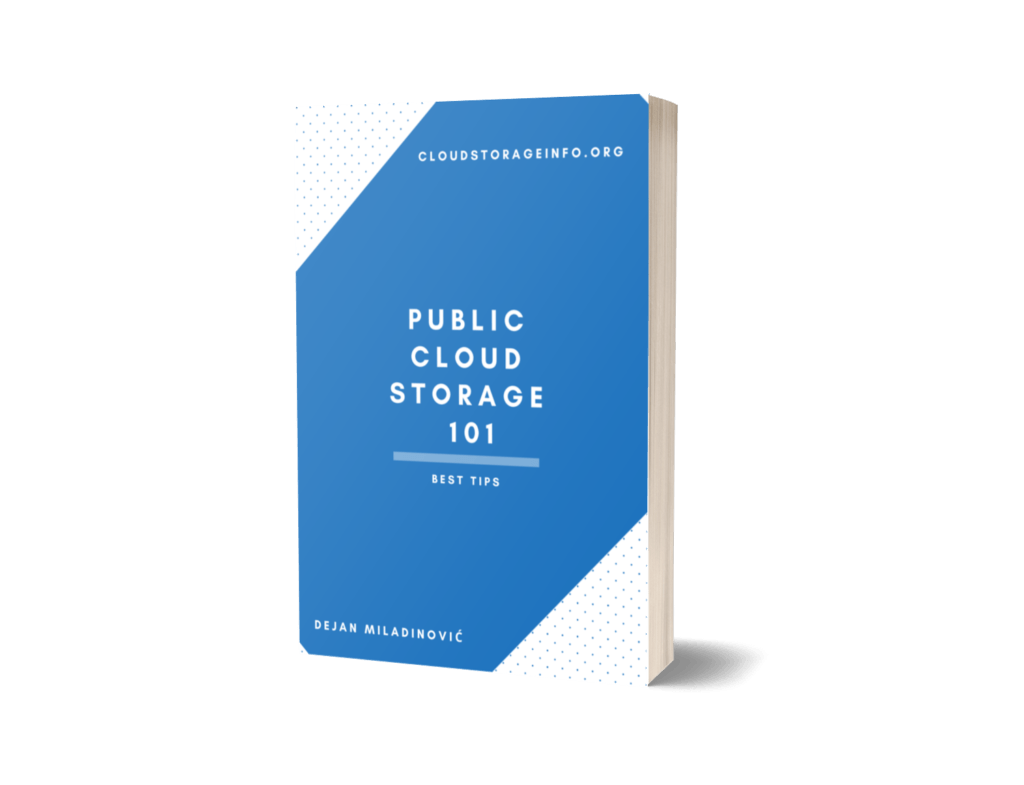 #1

: Public Cloud Storage 101
I've written a short eBook that explains everything you need to know about public cloud storage providers in order to confidently pick one yourself based on your own knowledge. Lots of images included which will enable you to truly understand what it's all about!
Included:
Explanation of the most common cloud storage terms.
Explanation of all cloud storage features.
Images taken from cloud storage providers to serve as examples.
Exclusive tips to ensure your files are kept secure in the cloud.
---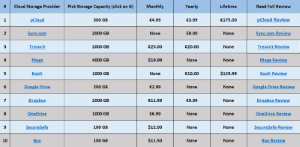 #2

: Top 10 Providers Price Comparison
Get a very simple up-to-date price comparison between the top cloud storage providers currently available on the market in the form of an Excel table. Save money by picking the most affordable plans from the best cloud storage providers. Simply click on the storage capacities and pick your plans!
Included:
List of Top 10 Cloud Storage Providers.
All the personal pricing plans available with these providers.
Checked availability of lifetime cloud storage plans.
Direct links to objective and exhaustive reviews.
---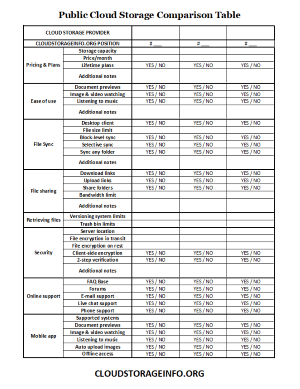 BONUS

: Printable Comparison Table
Download the PDF document. Print it out. Compare up to 3 cloud storage providers by ticking boxes and inserting notes of your own. It's that simple!
Included:
Comparison table in a printable format.
Compare up to 3 cloud storage providers on the same list.
Check all the important features to ensure you pick a quality cloud storage provider.
---
Cloud Storage Starter Tools
Please complete the form to get all the 3 tools completely free of charge right away!

---
FAQ Section
Are your tools up to date?

All of the information and details within my tools are checked every month to ensure they stay up to date.
Do you share my email address with anyone?

I don't share your email address with anyone as per my Privacy Policy. Your email address will be used only for sending you the free tools mentioned above and my newsletter that includes a few monthly emails alongside the special offers. You can unsubscribe from that at any point in time!
Who are you?

My name is Dejan Miladinović. I am the founder and owner of Cloudstorageinfo.org which has been my project for the past 4 years. Read more…
---