Amazon Cloud Drive Review – Pricing&Plans – Should Still Be In BETA
Amazon Drive
Additional Features
6.0/10
Pros
Good variety of plans
Well made mobile application
Unlimited photo storage for Amazon Prime
Cons
Plenty of bugs
Limited sharing options
No versioning system
Security and privacy unknown
Very limited support
---
Amazon Cloud Drive Review - Pricing&Plans

Amazon Cloud Drive Review - After extensive testing and research of the Amazon cloud, I've come to a conclusion that there are plenty of features missing and that this service should perhaps still be in beta. Amazon pricing & plans are slightly more expensive when compared with other top cloud storages, however, not justly. 
There are plenty of bugs lying around, sharing options are limited and there's no versioning system. The mobile application is well made but that's pretty much everything that's positive about this cloud service. I would recommend you to check our Top 10 Cloud Storage Providers List and find the cloud service best suited for you.
You can read the full Amazon Cloud Drive review down below.
---
Jump to:
Pricing & Plans
Who is it for ?
Ease of use
File syncing
File sharing
Retrieving files
Security
Online support
Additional features
Conclusion
---
Pricing & Plans
Amazon Cloud Drive has a very simple type of pricing&plans. You're given all of the features as a free user and if you want more storage you have to upgrade to the plan most suitable to your needs.
The free plan includes 5 GB of free cloud storage which you receive forever.
When we compare the prices with other cloud storages they are slightly more expensive than Sync.com or pCloud. That slight difference becomes larger and larger if you wish to go for more terabytes.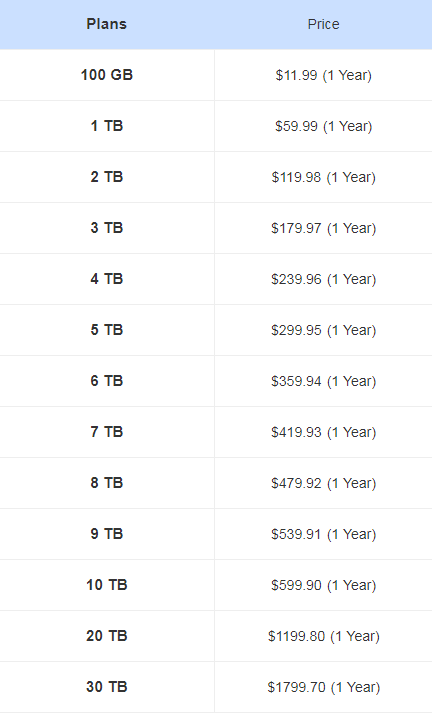 If you're part of Amazon Prime you also receive unlimited photo storage and 5 GB of storage for videos and other files.
---
Who is it for ?
I would recommend Amazon Cloud Drive only to those that are part of Amazon Prime which gets you unlimited cloud storage for your photos. Even then, you'll still feel that there are multiple features missing and that there are plenty of bugs lying around. I would recommend you to pick a better cloud storage which you can find here.
---
Ease of use
The registration itself is very simple, there's no need to provide any bank details or anything of the sort. In my case, the problems began the moment I entered the userface.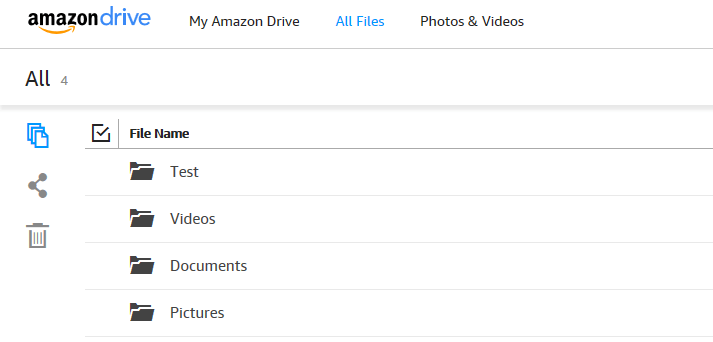 I first tried creating a folder within Chrome and didn't go through. An error popped up explaining me to try later. The same thing happened when I tried to upload a file.

I then decided to switch to Internet Explorer. That finally managed to work, until I tried to preview a PDF file - and received the same error.

The interface looks nice and all that, however, this still feels like it isn't ready for public usage. With this many errors popping up the moment I registered I feel like this cloud storage should still be in alpha or beta.
---
File syncing
The Amazon Cloud Drive official application is available for Windows and Mac.
The application itself creates an imaginary drive to which you can upload files. These files then get synced across your devices. You can also pick specific folders within your computer to sync with the cloud. Limiting your upload and download speeds is also an option.

The uploading and downloading speeds were pretty abysmal, with 2 MB/s for downloads, and 0,45 MB/s for uploads. (My limits: Download - 10 MB/s, Upload - 4 MB/s)
The file syncing across all devices worked fine between mobile and the desktop application, while I had to relog into my web account in order to see the changes within the folder. Again, not everything is polished as it should be.
---
File sharing
You're able to share your files with your friends or co-workers with email, social media or by creating a shareable link, which can also be cancelled at any point. Unfortunately, there are no additional options like password protection, time, download limits and so on. The sharing features are very simple and I wish they had more advanced options.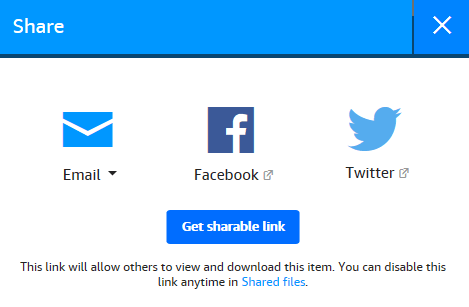 ---
Retrieving files
Versioning system is not available with Amazon Cloud Drive. That's a great feature to have which prevents the loss of overwritten files.
Deleted files are kept in a trash bin for 30 days, after which they're permanently deleted.

---
Security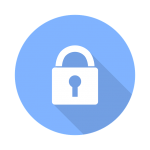 There's absolutely no information provided from Amazon regarding the safety of your files. We do know that they don't provide client-side encryption and we don't really know what are their measures to ensure your privacy. The best way to protect your files nowadays is to protect them client-side with your own software or by joining a cloud service like pCloud or Sync.com which provides that for you.
Amazon's really a big question mark when we touch the security and privacy. If they did anything to ensure your safety they would surely publish it somewhere, which they didn't. A big minus for Amazon Cloud Drive within this topic.
---
Online support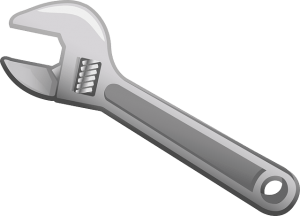 I wish I could say this is finally a topic at which Amazon Drive excels at, but that's not the case. You have very limited options of support. There's a small FAQ base available to you which probably won't solve your problems. There's also no specific way to contact them. I've tried to find a specific email address that I can write to for support but wasn't successful. You can leave them feedback, but that's not the same.
---
Additional features
---
Mobile Application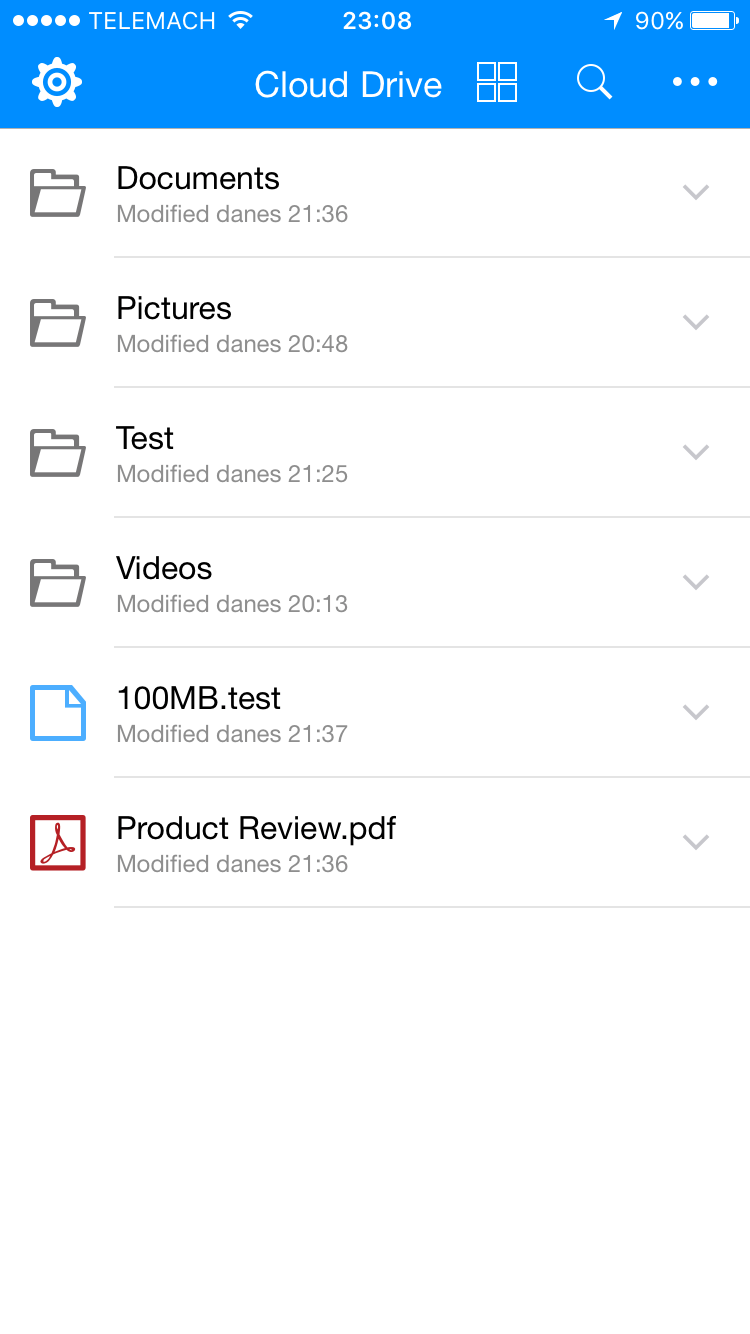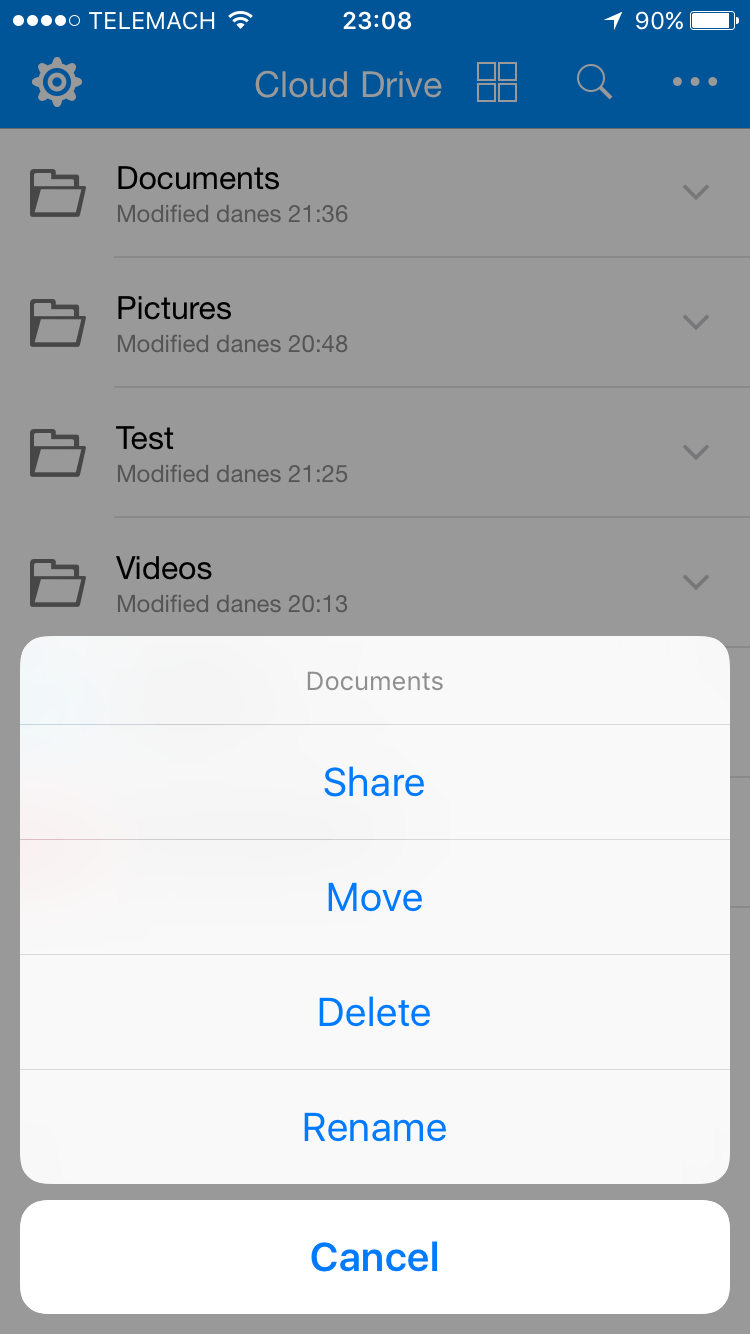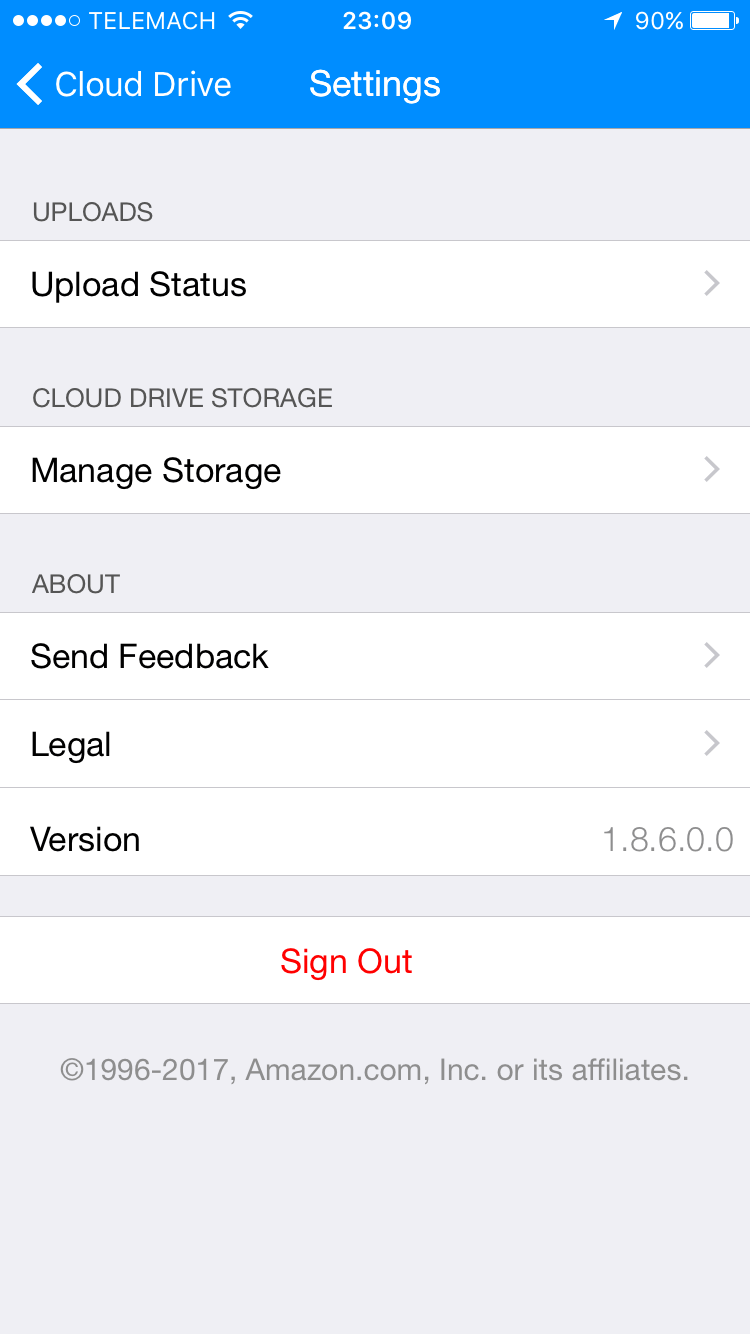 The mobile application is available for Android and iOS systems.
I've tried the application for iOS and it's really well designed. Files get synced across devices quickly, you can share, move and delete files within the app. All-in-all a well made application.
---
Conclusion
Amazon Cloud Drive feels like a service that wasn't paid much attention in the grand scheme of things within Amazon. It's obvious that they don't pay much attention to it and is more of a side product of their other features such as Amazon Photos etc. Pricing & Plans are decent when you look at them alone, but the whole cloud service doesn't deliver.
When you realise that there's no versioning system and notice the amount of bugs, those plans become really expensive. Sharing options and support is also very limited which is why I would recommend you go for a proper cloud storage which you can find here.
---
---
Hopefully, we've gone through everything that you wanted to know about Amazon Cloud Drive within this review. If you have any questions feel free to ask them in the comments section down below and I'll answer shortly!